INSE S6P Pro Cordless Vacuum with 2 Batteries 28Kpa Powerful Suction
Shipping Countries: US/CA/AU
Regular price

$190.99 USD

Regular price

$229.99

Sale price

$190.99 USD
Why should I replace the filter?
Free Shipping over $15
3D Secure Payment System
Prompt Email Support
Share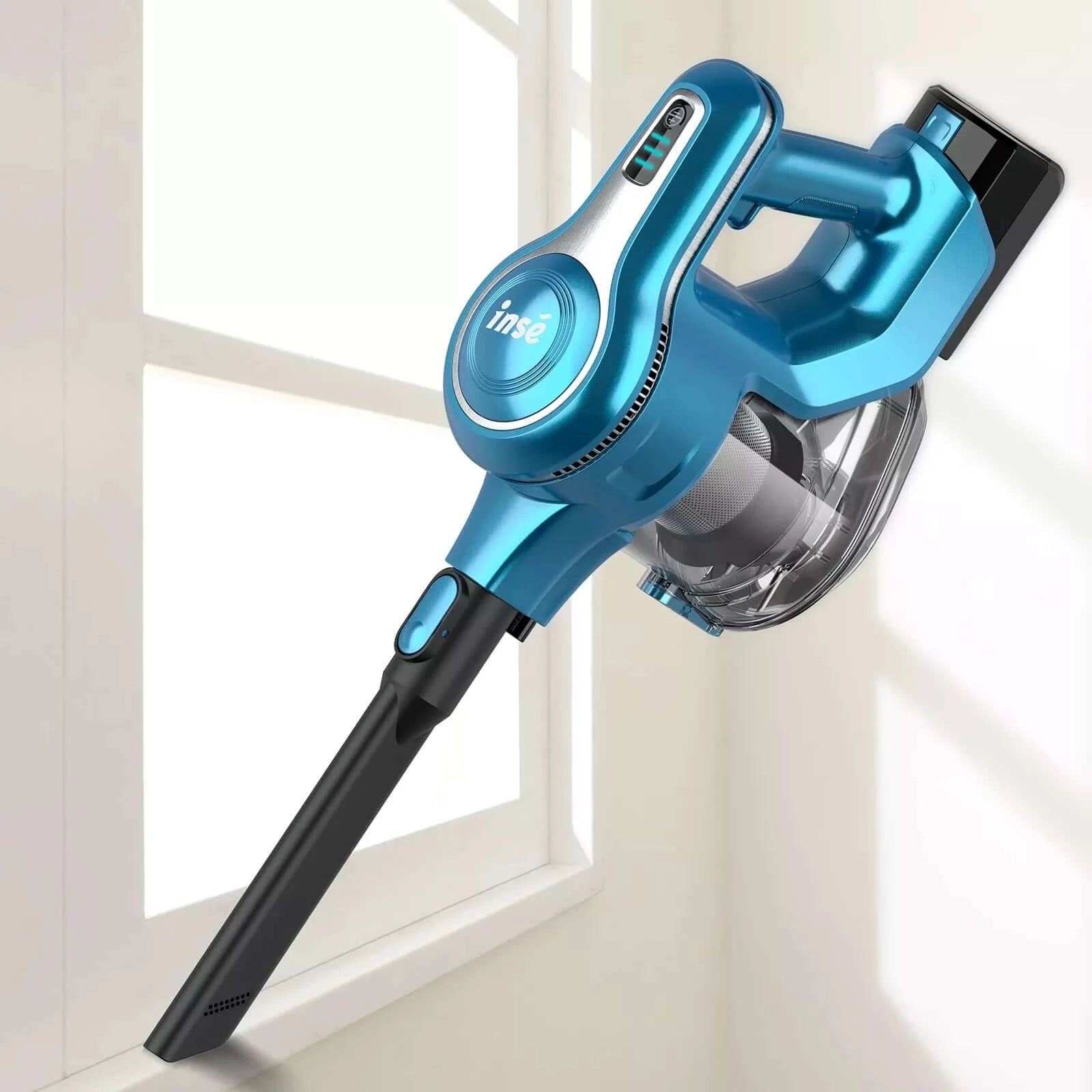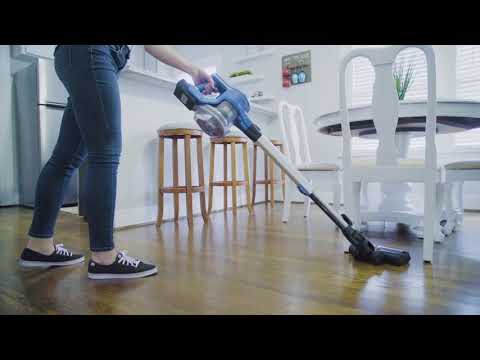 Why should I replace the filter regularly?
Maintaining the cleanliness of your vacuum cleaner's filter is crucial to ensure optimal suction power. Over time, if the filter gets clogged with dust and debris, it can severely impact the performance of your vacuum cleaner, leading to little or no suction at all.

To maintain the maximum suction of your vacuum cleaner, we recommend 1) cleaning the filter and stainless steel strainer regularly. 2) For cotton filter pads, wash them with clean water at least once a month and ensure that they are completely dry before putting them back. 3) For HEPA filters, use a cleaning tool to brush away the dirt, and DO NOT use water to wash them.

To ensure the best performance of your vacuum cleaner, we also recommend 4) exchanging the filter every 1-3 months, depending on your usage frequency. Before using the vacuum, make sure that the filter has been placed inside the dust box. Failure to do so may result in debris entering the host directly, causing damage to the motor.

If your vacuum cleaner has a pre-filter (gauze) with a blue arrow that wraps around the HEPA filter, do not remove it. The pre-filter is helpful in capturing more dust and can be washed in cool water."

By making these changes, the passage now reads more clearly and concisely, with specific instructions on how to maintain the filter and maximize the suction power of your vacuum cleaner.
Description

➡️INSE S6P Pro cordless vacuum has two powerful, 2500mAh batteries for up to 90 minutes of runtime, ensuring thorough cleaning without interruption.

➡️Featuring two rollers for varying floor types and a 28Kpa brushless DC motor for strong suction, it can easily tackle daily dirt and keep your home clean.

➡️Equipped with a unique bed brush that can easily remove bed bugs, dust, and hair for a fresh and clean sleeping environment.

➡️INSE S6P Pro cordless stick vacuum is an updated version of INSE S6P with a HEPA filter that removes up to 99.97% of particles, making it perfect for those with allergies.

 
Specification

Powerful Motor: 250W

Battery: 2500mAh

Suction Power: 28Kpa

Lightweight Body: 3.3lbs

Dusbin Capacity: 1.2L

Charging Time: 5.5h
Maintenence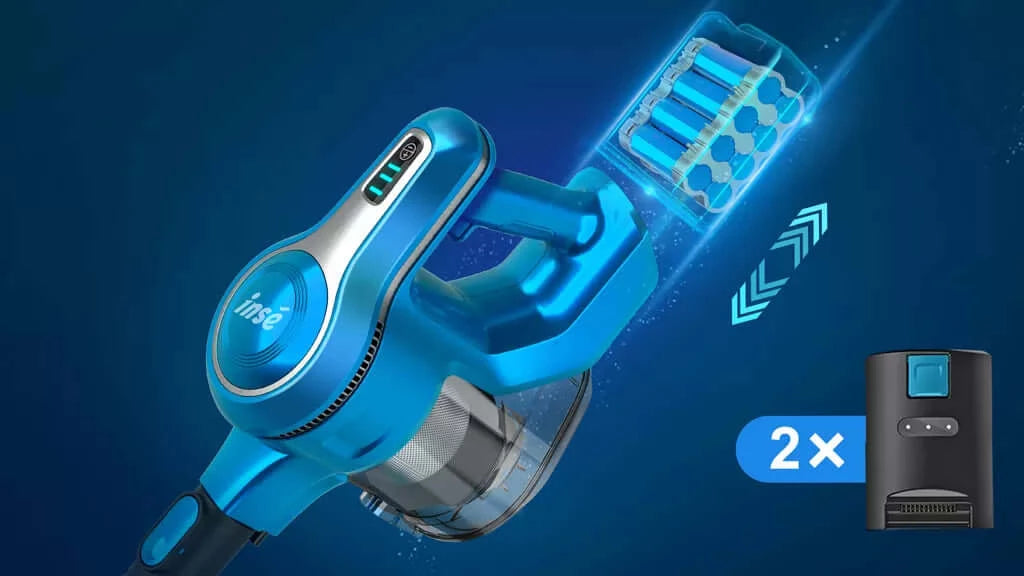 Whole House Clean
INSE S6P Pro cordless stick vacuum with two batteries is ideal for larger homes or apartments, with longer runtime and two power settings for versatile cleaning. Use the low power setting for small debris and the high power setting for larger particles.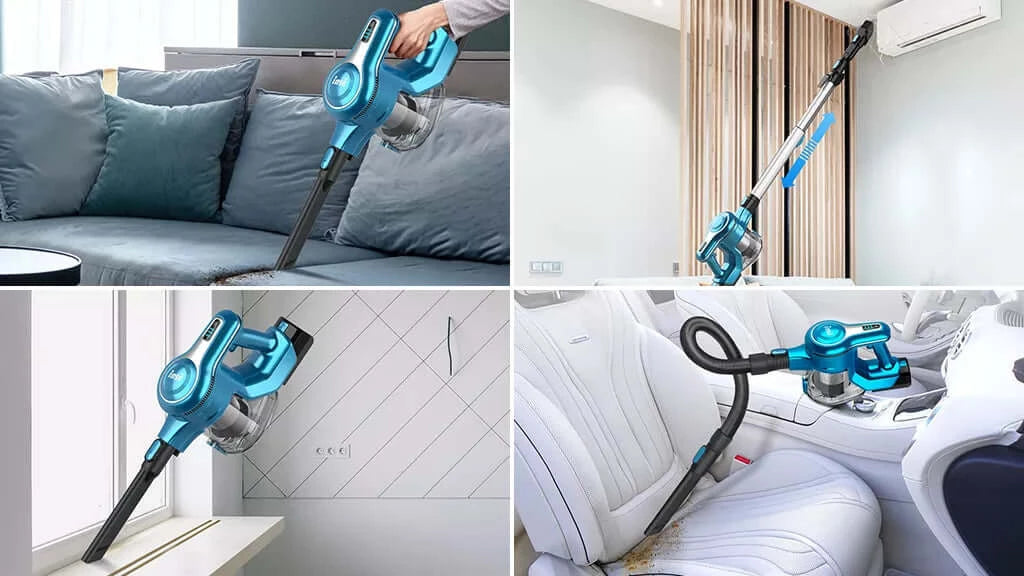 Multifunction Vacuum
This 10-in-1 Multi-Surface bagless vacuum is a professional-grade, cordless vacuum with a variety of accessories for cleaning every scenario. From narrow corners to bed bugs, this vacuum can handle it all without the hassle of a power cable.
Clean Hair on Bed
Its brushless DC motor provides ultra-strong suction to clean fine debris, all while maintaining stable power and longer runtime. The bed brush is effective at sucking up pet hair and leaving couches and mattresses feeling fresh and clean. With two power settings, it can tackle various types of household waste.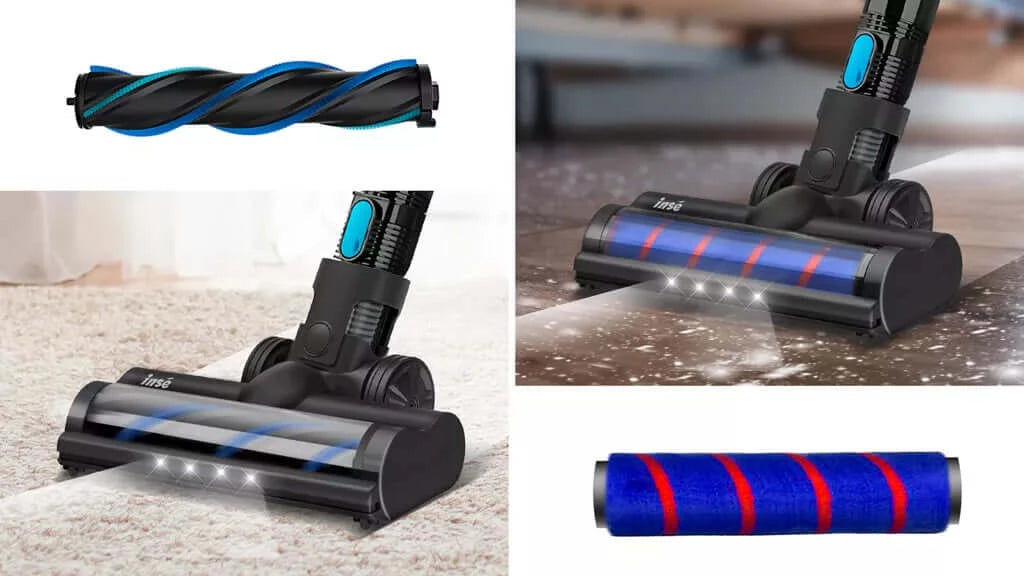 Multisurface Vacuum
The S6P Pro cordless vacuum cleans both hardwood floors and carpets with its motorized brush head and soft/stiff roller brushes. The stiff roller brush picks up debris and polishes hard floors, while the soft-fabric brush roll cleans carpet fibers from top to bottom.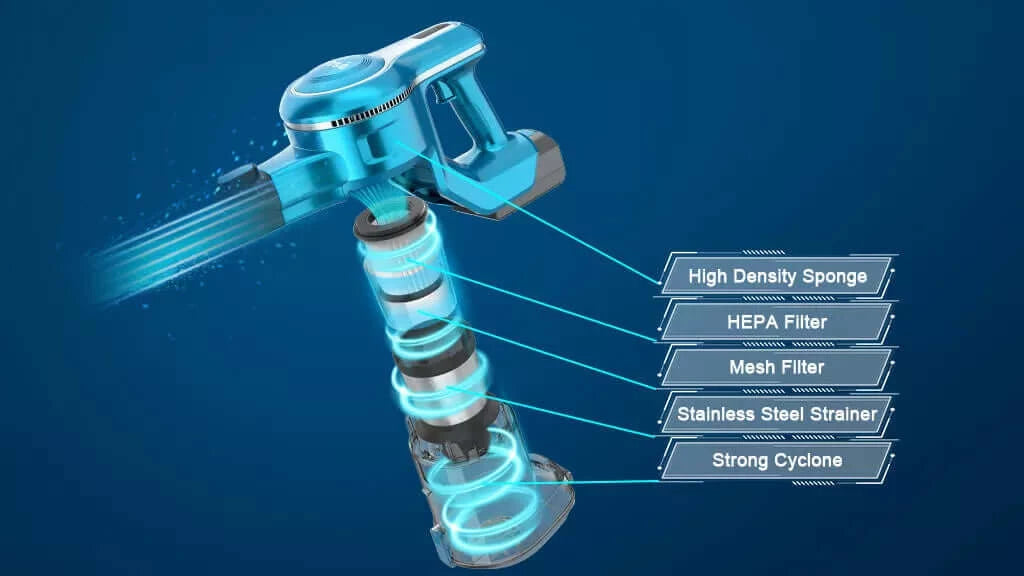 Upgraded HEPA Filtration
Its 5-stage cyclone filtration system, including a washable metal mesh and HEPA filter, blocks 99.97% of dust and debris while releasing fresh air. No matter before or after vacuuming, it is super easy to finish the chore.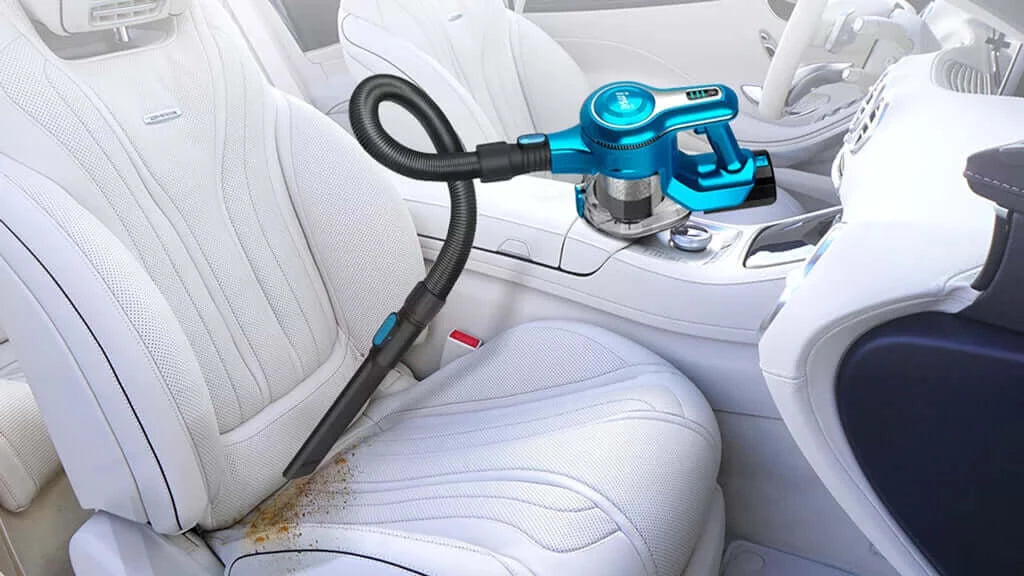 Vacuum for Cars
It could also work as a vacuum for cars. With the extending hose nozzle and powerful suction, the vacuum can pick up runaway dirt and debris that is in, under, and around seats without the need to move the entire vacuum.
Quick Clean on Stairs

INSE S6P Pro cordless vacuum is a must-have vacuum for apartments, big or small, as it can easily clean stairs, desktops, and furniture while being user-friendly.

Friendly for Asthmatic

What makes this dust vacuum cleaner stand out is its sealed air system, which effectively traps allergens inside the vacuum.
1.2L Large Dustbin

With its spacious dustbin, the S6P Pro can handle even the most demanding cleaning tasks without requiring frequent emptying, making it a convenient and efficient cleaning choice.

Easy Clean and Storage

Take care that the HEPA filter should not washed with cold water. Instead, it should be cleaned using the provided cleaning gadget to ensure its effectiveness and longevity.
Fantastic, well built
Had a small problem when unpacking the vacuum and the company respond immediately. Sent the part out and had it in hand five days later. Would recommend this product. It is light weight and works very well.
not made for durability.
the vacuum actually picks up pretty good or as expected. the wheels and frame on the ground level is very cheaply made. the wheels don't glide kline maybe a shark brand , i would refer to them as almost like a kids cheap toy car that don't seem to glide smoothly. i am returning product after one use . overall it is okay but i think some work on that ground area needs to be improved .
Great Product
I use the product to vacuum. The only thing I found a little annoying was that it is hard to clean the 'fuzzes' from the little canister. I had to use a long handled tweezers from my research laboratory. Even so, I would buy this product again. It is so much more convenient that the vacuum cleaner.
Great product
I really love this vacuum It is so easy to use and just what I was looking for
This has everything I want!
I love how good it works...and the extra powered attachment for getting pet hair off my furniture...it's ideal...and the fact it comes with a 2nd battery so I don't have to worry about not being able to finish when I do the whole house and furniture