INSE I5 Corded Stick Vacuum 600W 18Kpa for Hardwood Floor Pet Hair
Shipping Countries: US/CA
Regular price

$69.99

Sale price

$54.99 USD
Why should I replace the filter?
Free Shipping over $15
3D Secure Payment System
Prompt Email Support
Share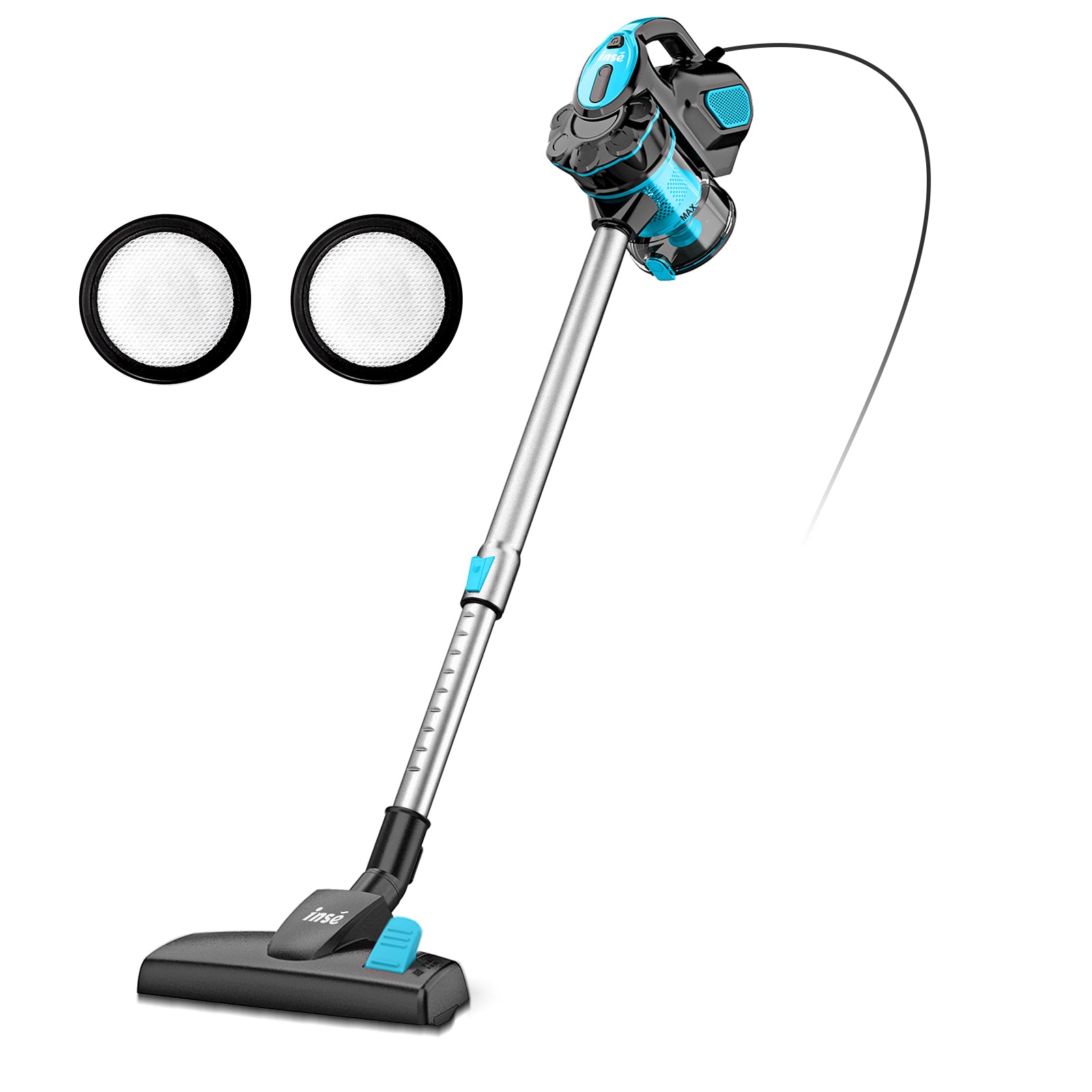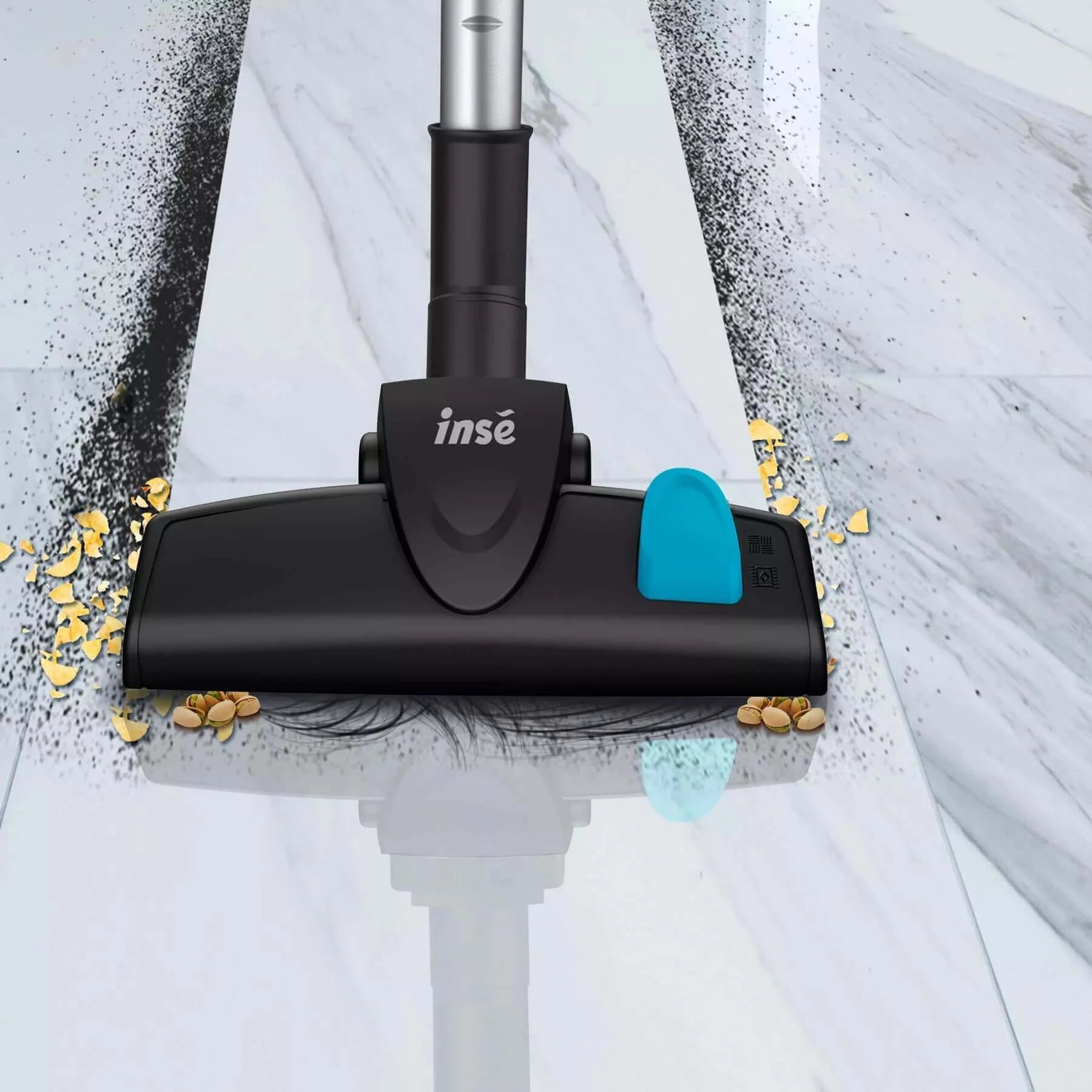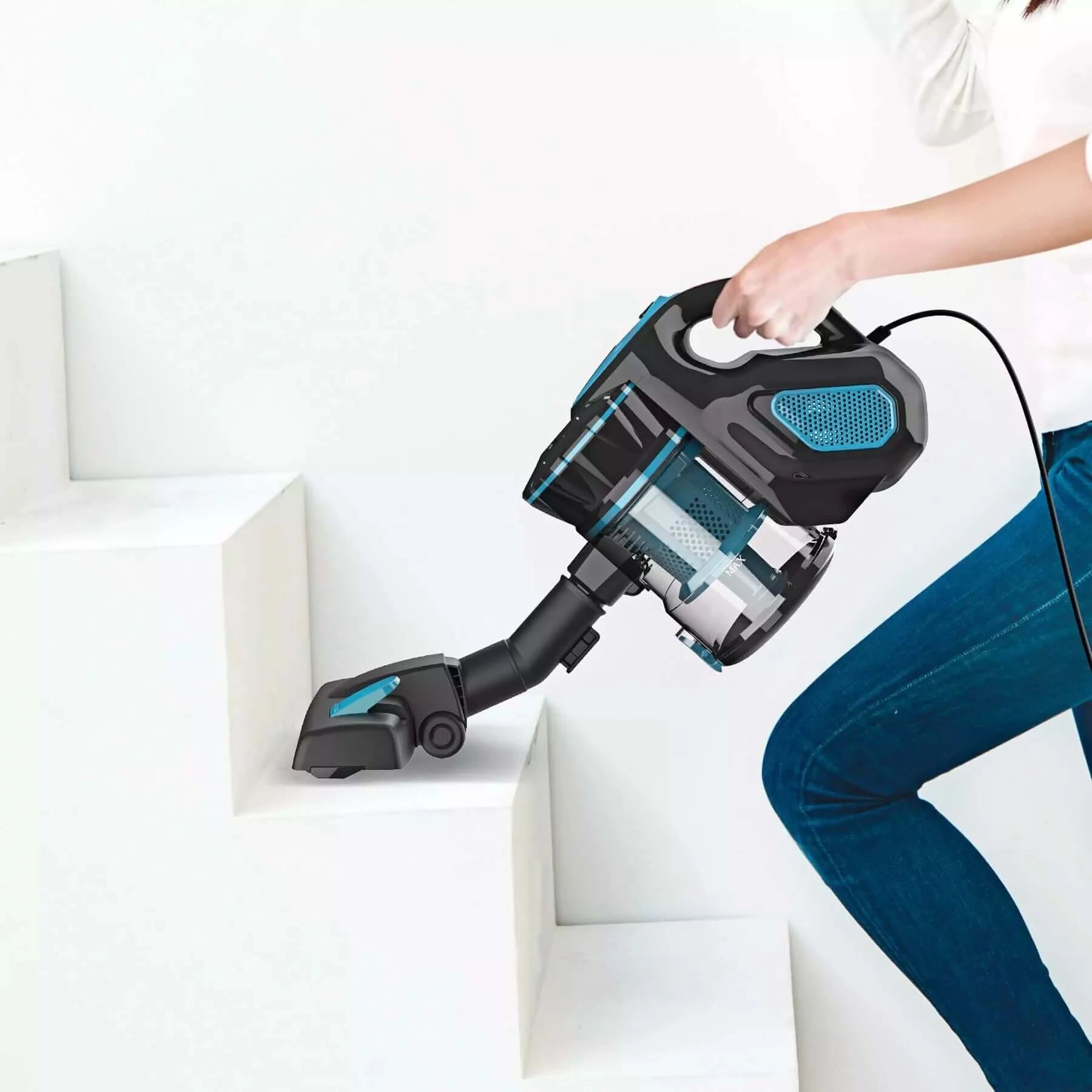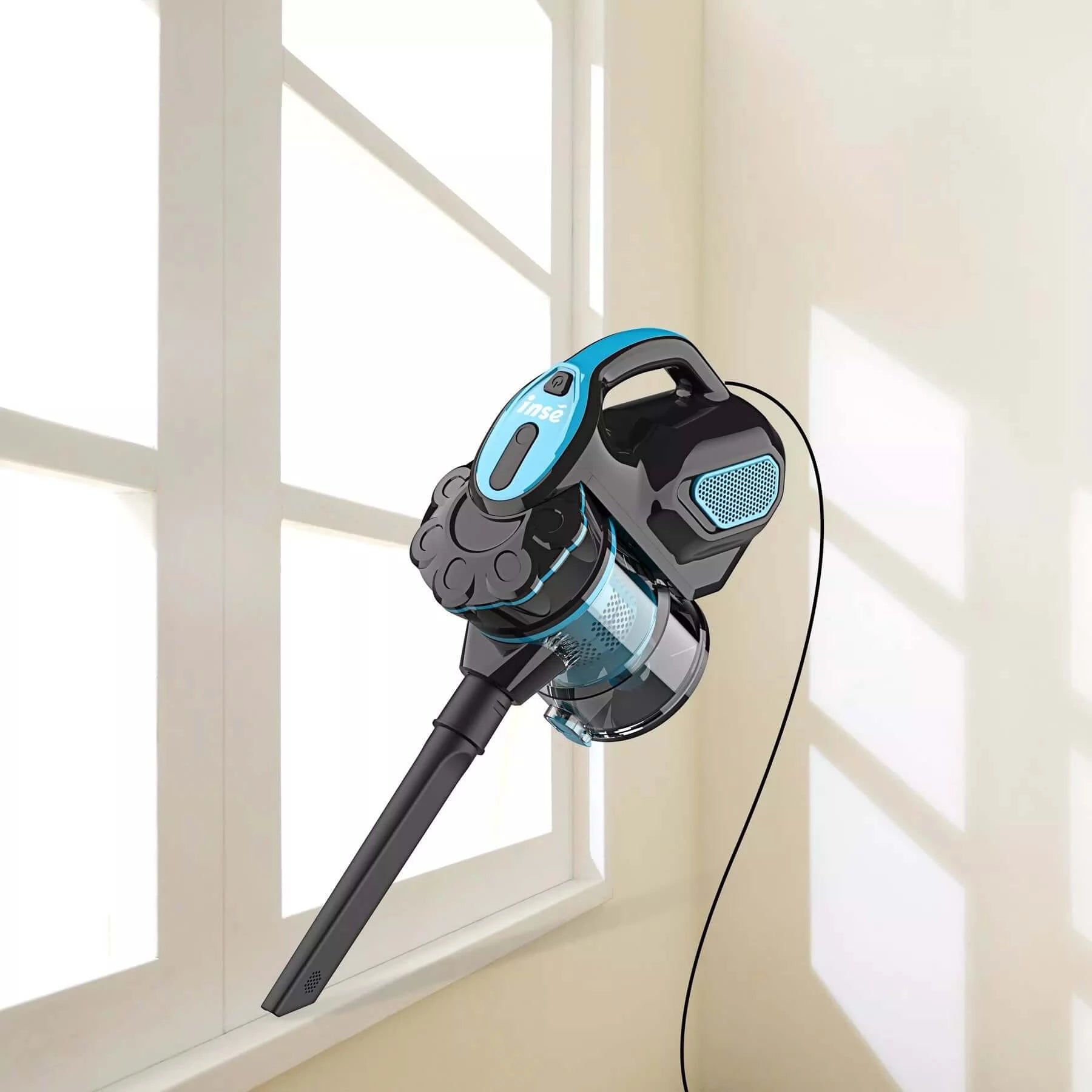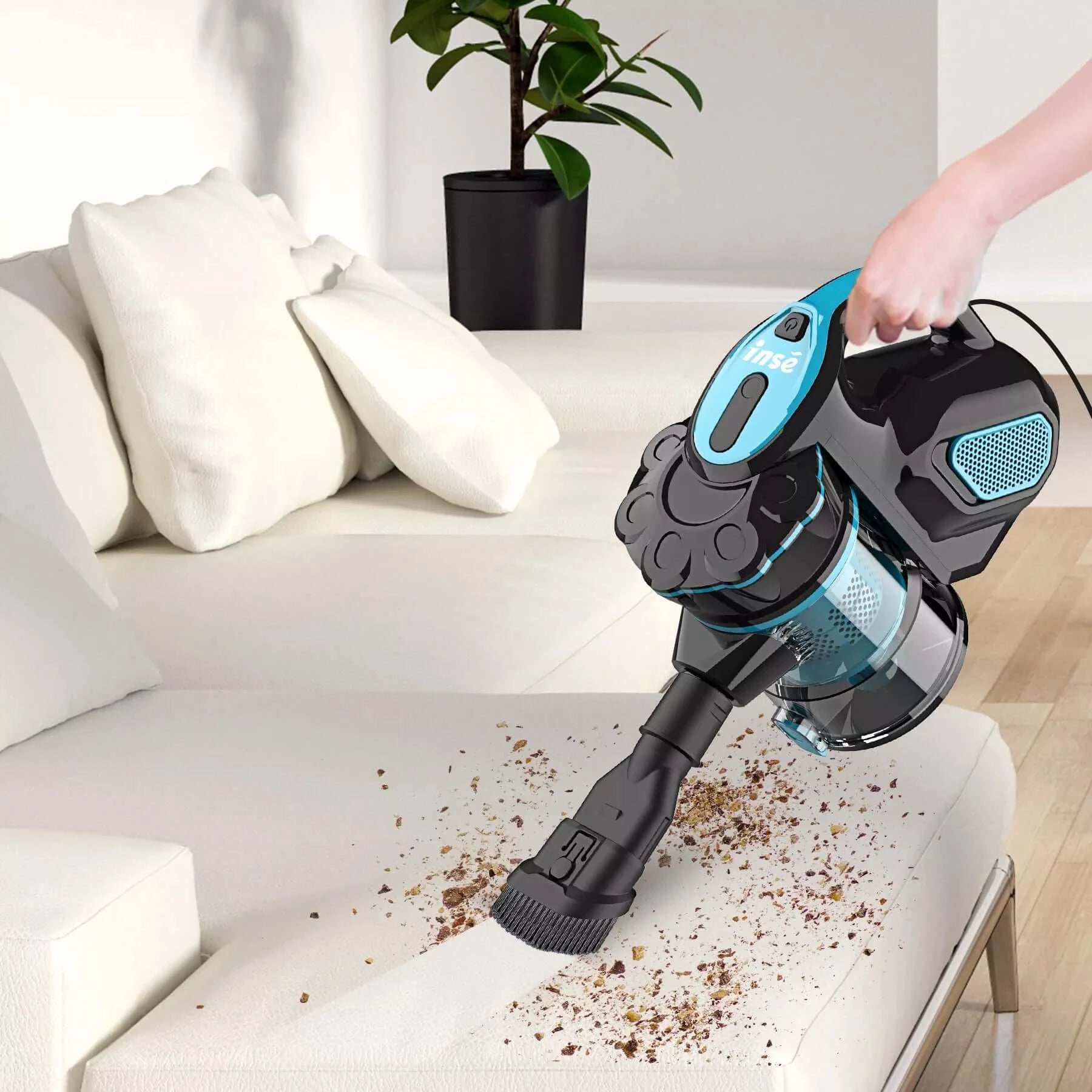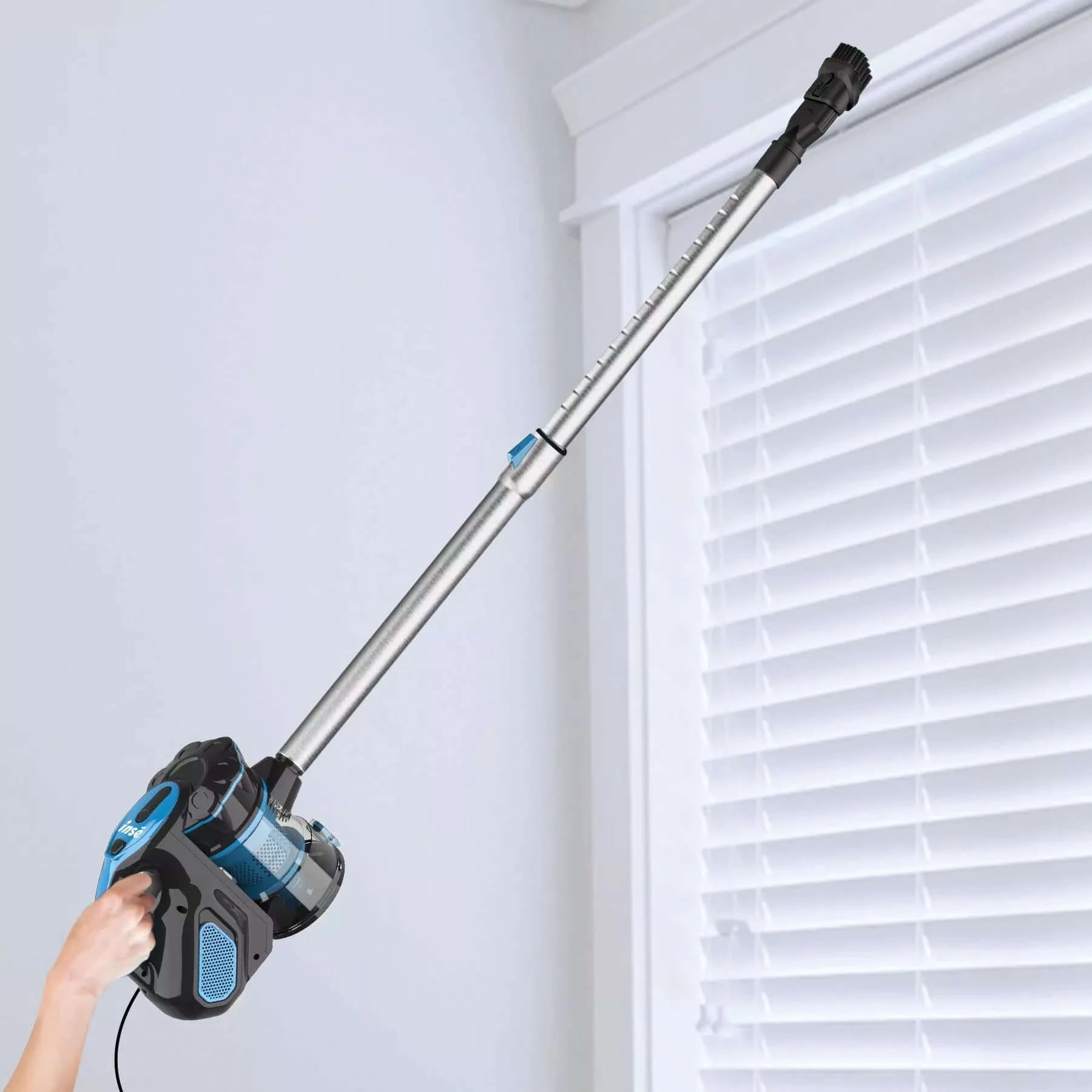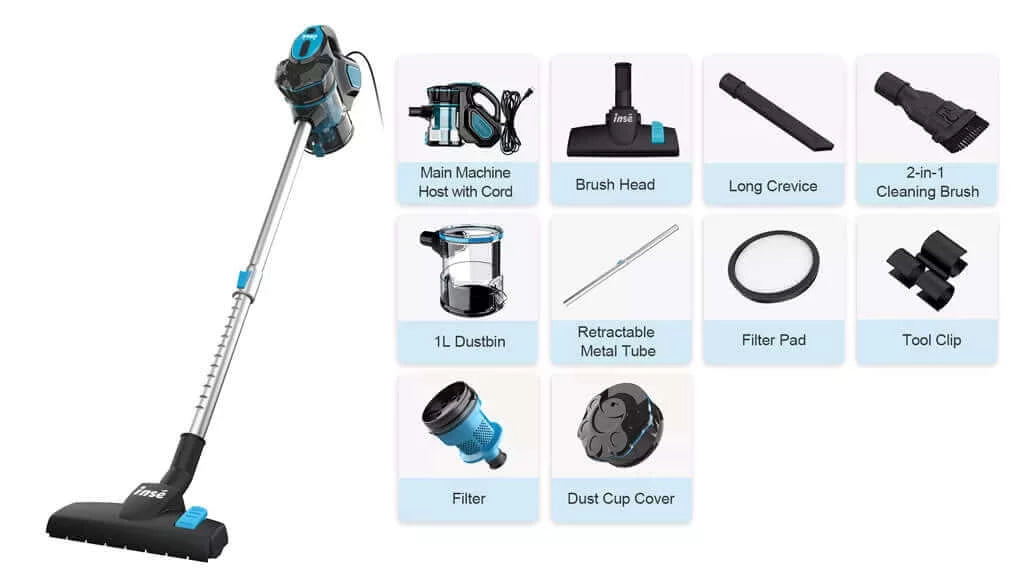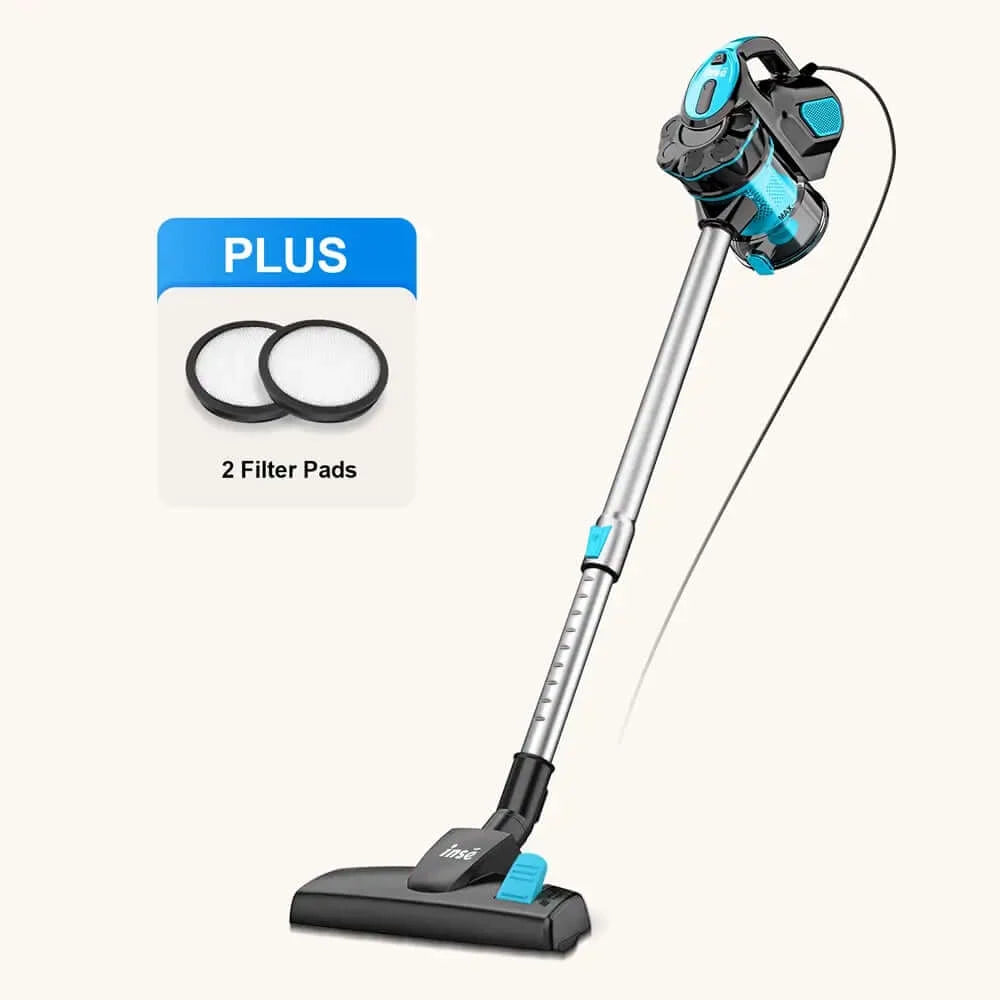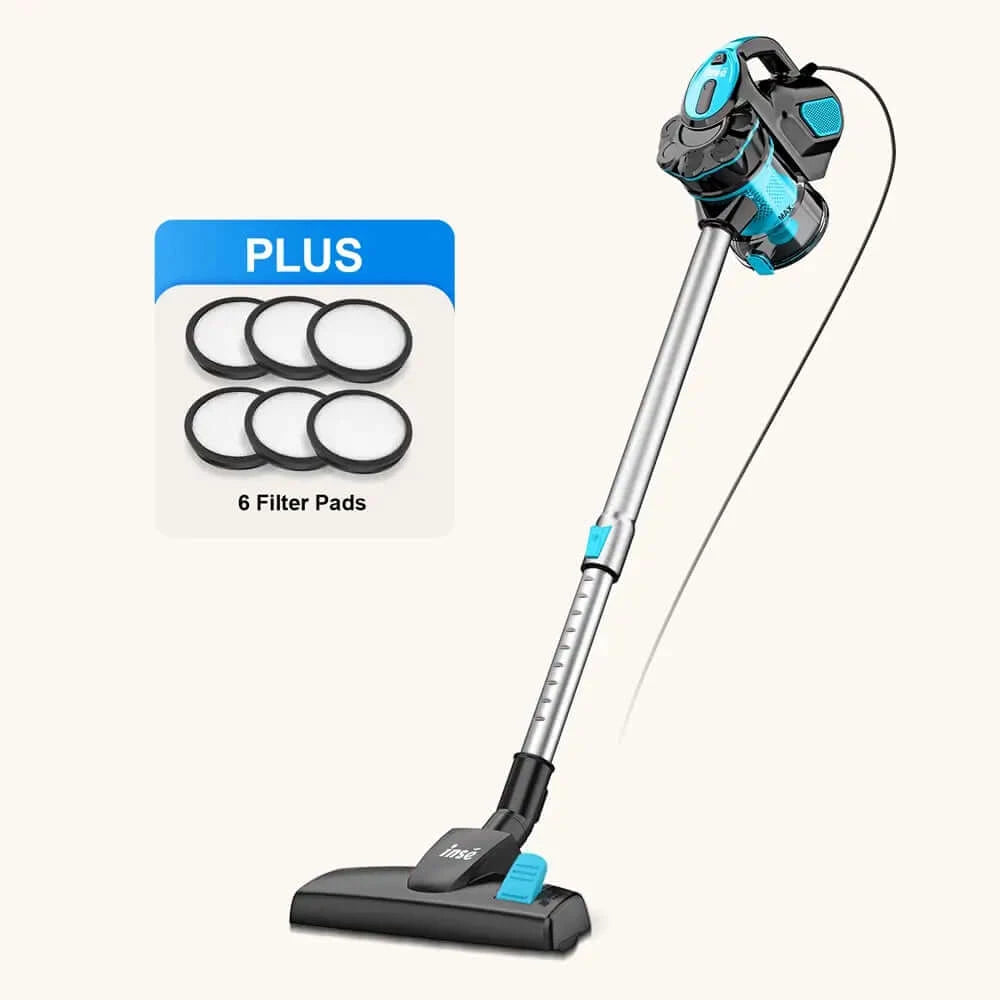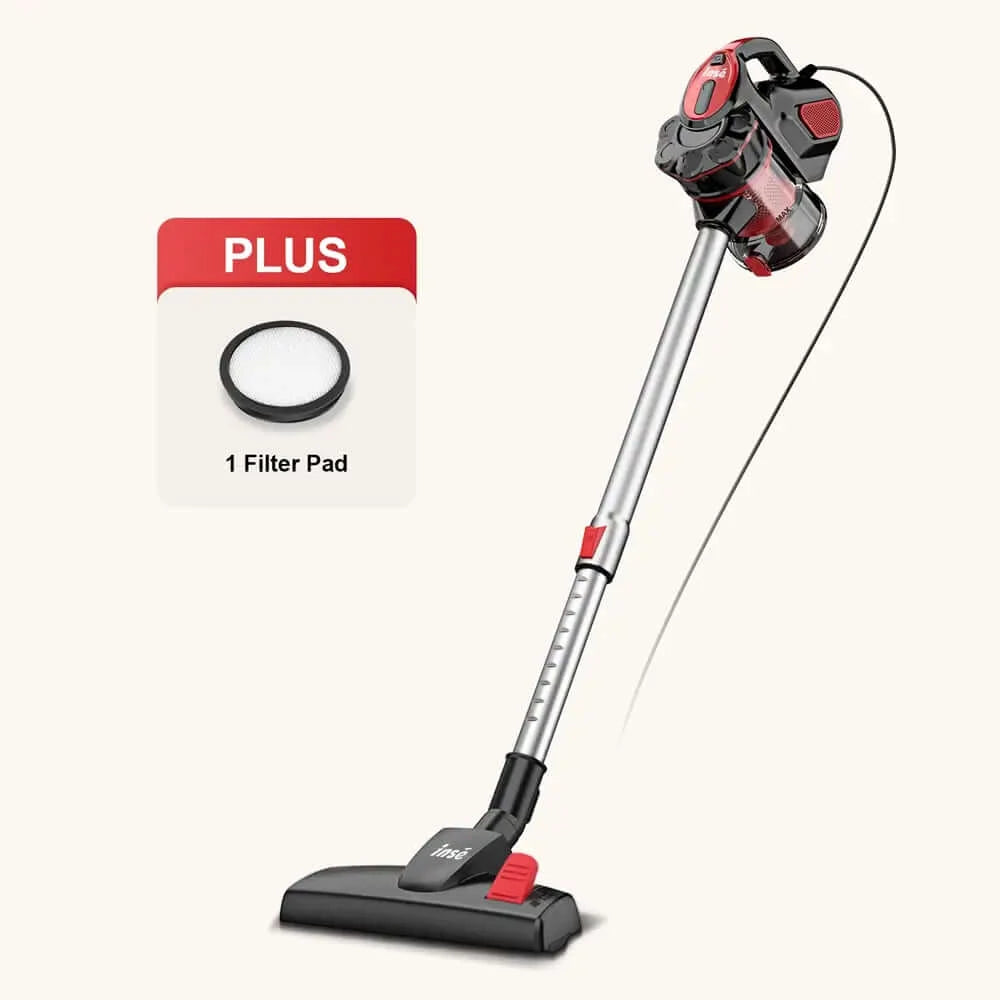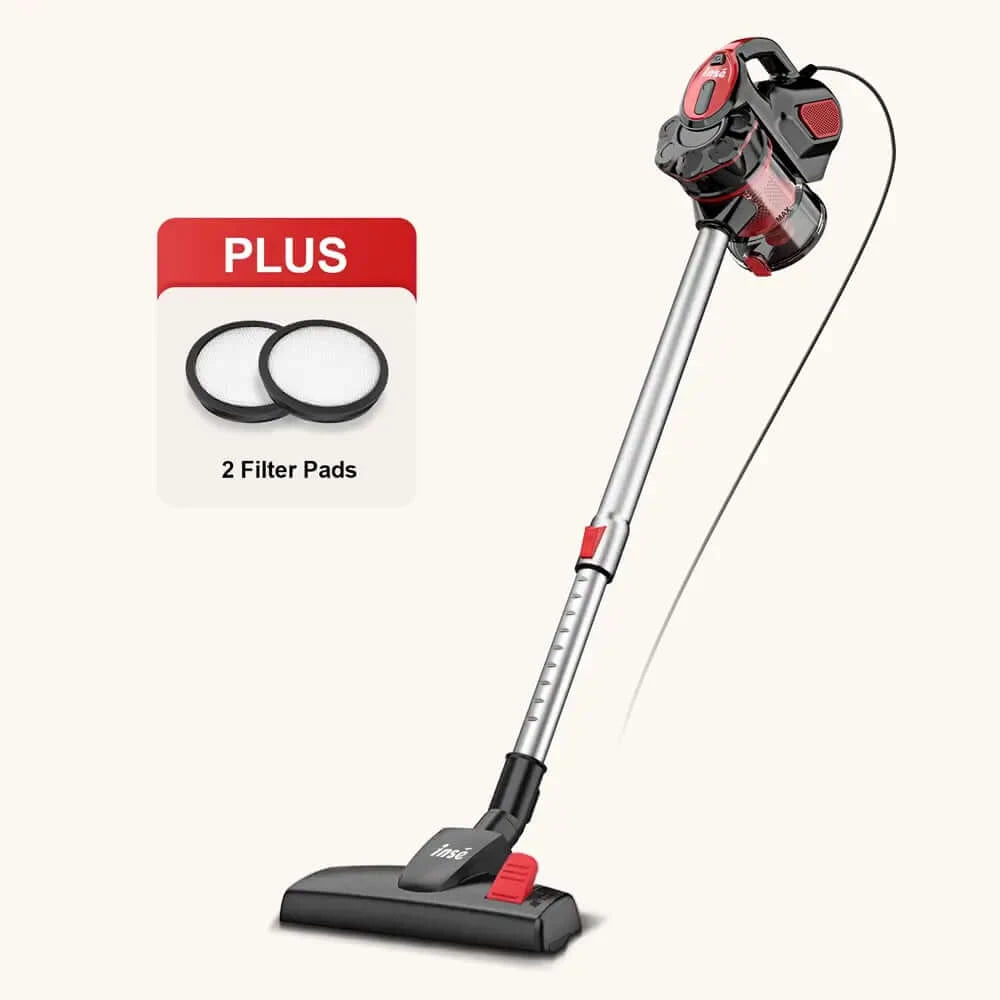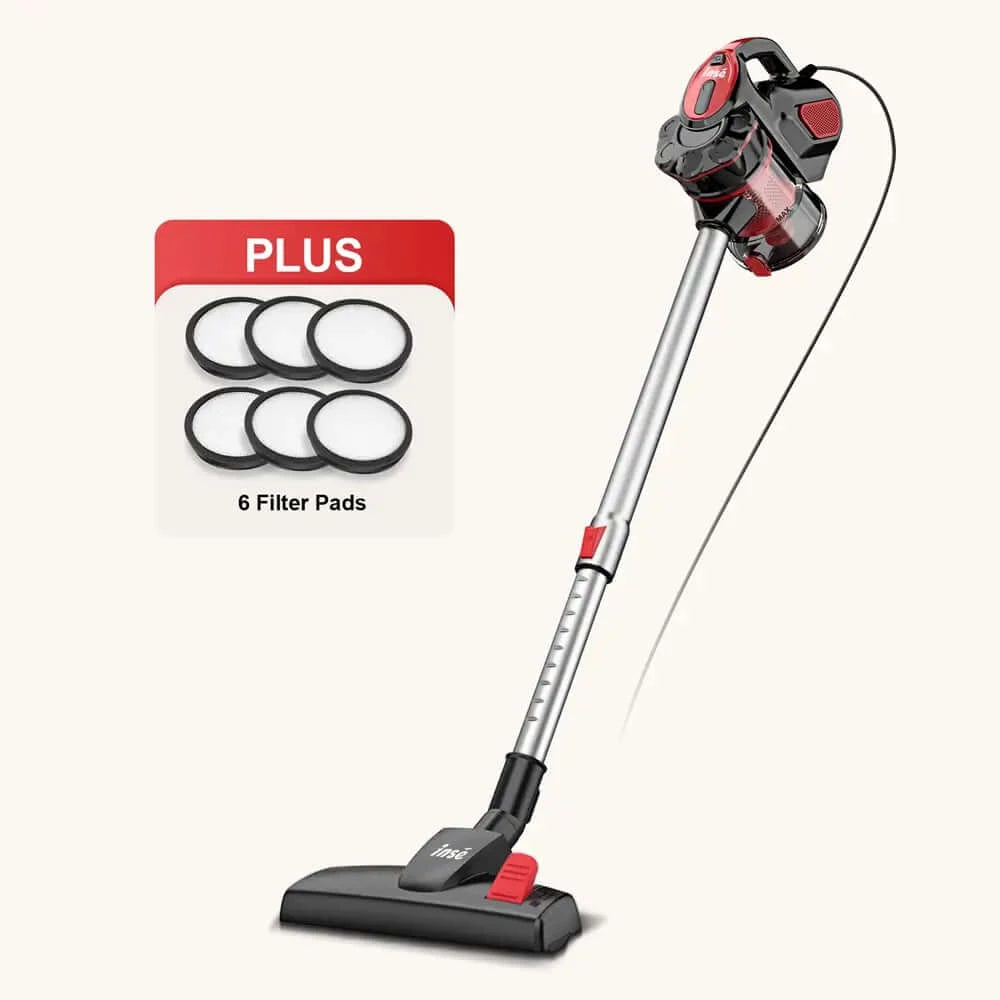 Why should I replace the filter regularly?
Maintaining the cleanliness of your vacuum cleaner's filter is crucial to ensure optimal suction power. Over time, if the filter gets clogged with dust and debris, it can severely impact the performance of your vacuum cleaner, leading to little or no suction at all.

To maintain the maximum suction of your vacuum cleaner, we recommend 1) cleaning the filter and stainless steel strainer regularly. 2) For cotton filter pads, wash them with clean water at least once a month and ensure that they are completely dry before putting them back. 3) For HEPA filters, use a cleaning tool to brush away the dirt, and DO NOT use water to wash them.

To ensure the best performance of your vacuum cleaner, we also recommend 4) exchanging the filter every 1-3 months, depending on your usage frequency. Before using the vacuum, make sure that the filter has been placed inside the dust box. Failure to do so may result in debris entering the host directly, causing damage to the motor.

If your vacuum cleaner has a pre-filter (gauze) with a blue arrow that wraps around the HEPA filter, do not remove it. The pre-filter is helpful in capturing more dust and can be washed in cool water."

By making these changes, the passage now reads more clearly and concisely, with specific instructions on how to maintain the filter and maximize the suction power of your vacuum cleaner.
Description

👉Versatile Hard Floor Protection - Suitable for all hard and laminate flooring types, safeguarding against potential damage with a scratch-resistant strip.

👉2-in-1 Handheld & Stick Vacuum - A multipurpose cleaner designed to cater to all your cleaning needs, effortlessly transitioning between handheld and stick forms.

👉Powerful 18Kpa Suction & Brushless Design - Tackle pet hair with direct suction technology, making the INSE I5 an essential tool for pet owners.

👉Ultra-Lightweight Body - Weighing just 3.74lb, the I5's main body is easy to lift and maneuver, even for teenagers.

👉Spacious 1L Dustbin - Accommodates large debris like pet hair and cotton, minimizing the need for frequent emptying and saving time and energy.

👉Extended 22-Foot Power Cord - Easily clean from high to low and near to far without the hassle of changing power sockets.
Specification

Powerful Motor: 600W

Suction Power: 18Kpa

Dusbin Capacity: 1L

Cord Length: 22 ft
Maintenence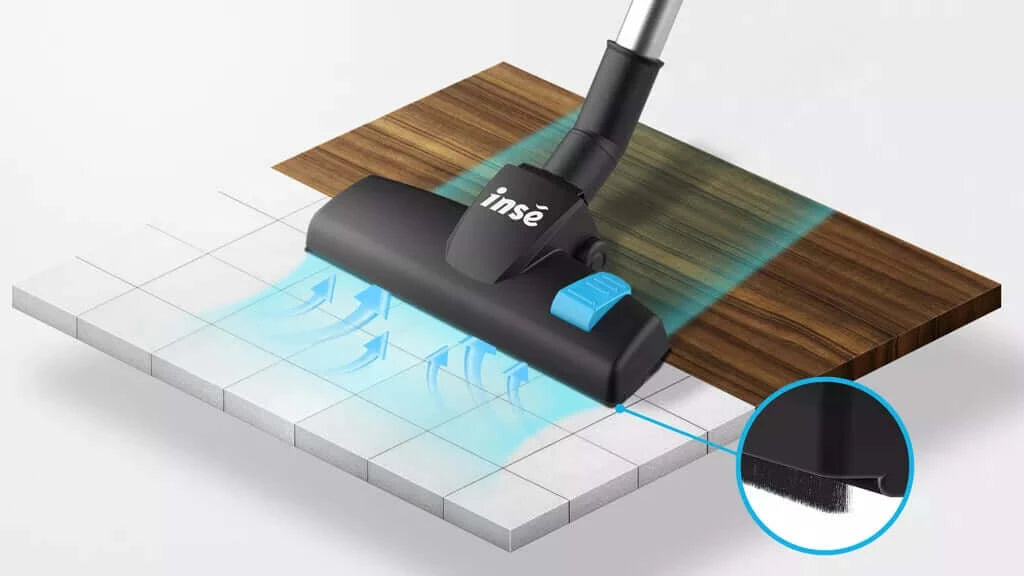 Only for Hard Floors
Regarding its powerful suction, INSE I5 corded vacuum is a perfect vacuum for hardwood floors that could do deep cleaning. With a scratch-resistant strip, it can also protect the hardwood floor from fine scratches on wood flooring.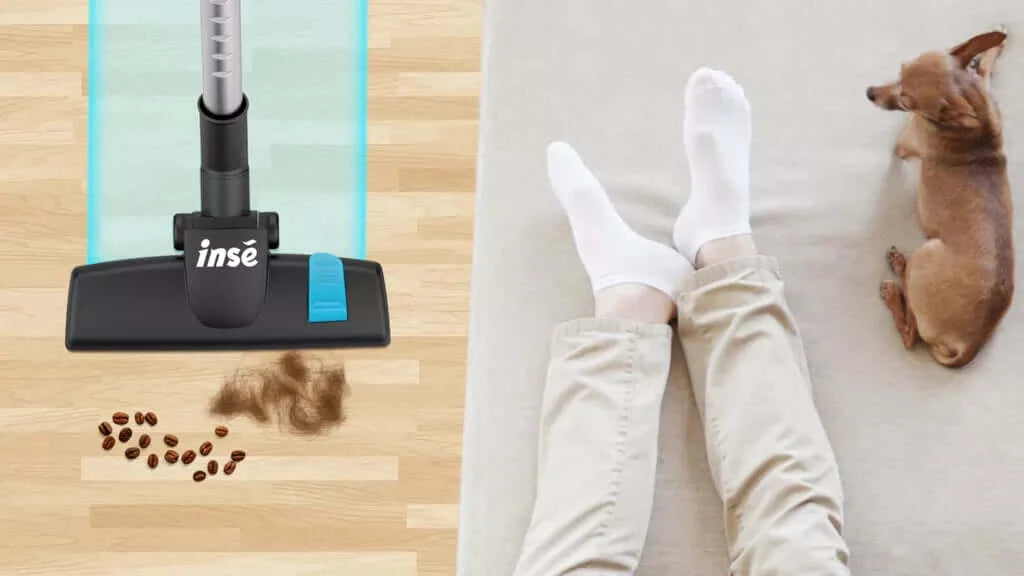 Multifunction Vacuum
2-in-1 Handheld/Stick Vacuum Cleaner, switch the mode to achieve multipurpose scenarios.
Stick mode makes it a convenient home vacuum, and handheld mode would perform better when it is being used in the kitchen, couch, and stairs, etc. and ensures outstanding cleanliness.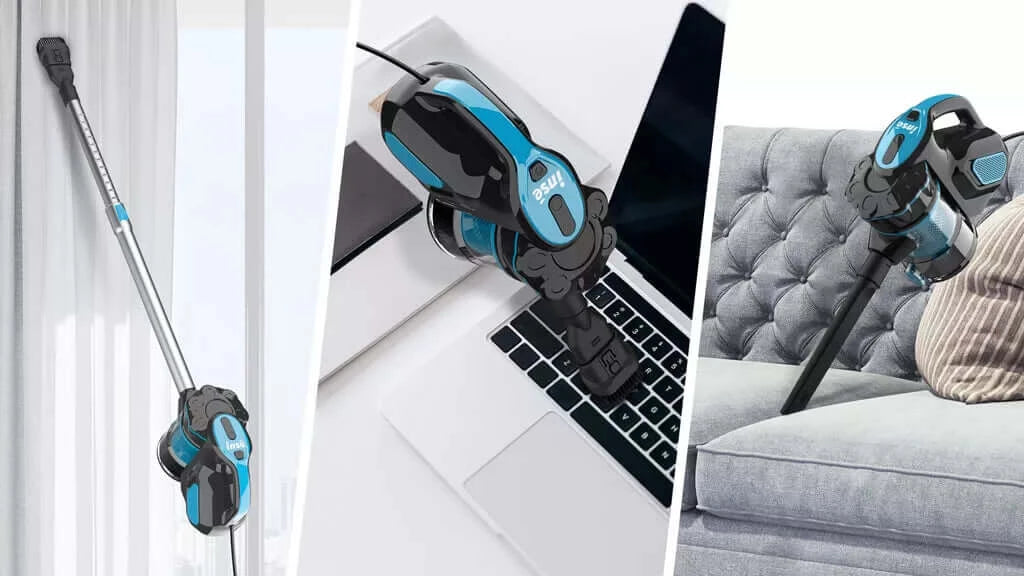 Fit Many Scenarios
If you are looking for a vacuum for pet hair, INSE I5 may be what you want. No brush roll, it puts an end to clipping long strands of hair (from pets or humans!) that get twisted around the brush, perform as a vacuum for apartments, and create a neat house.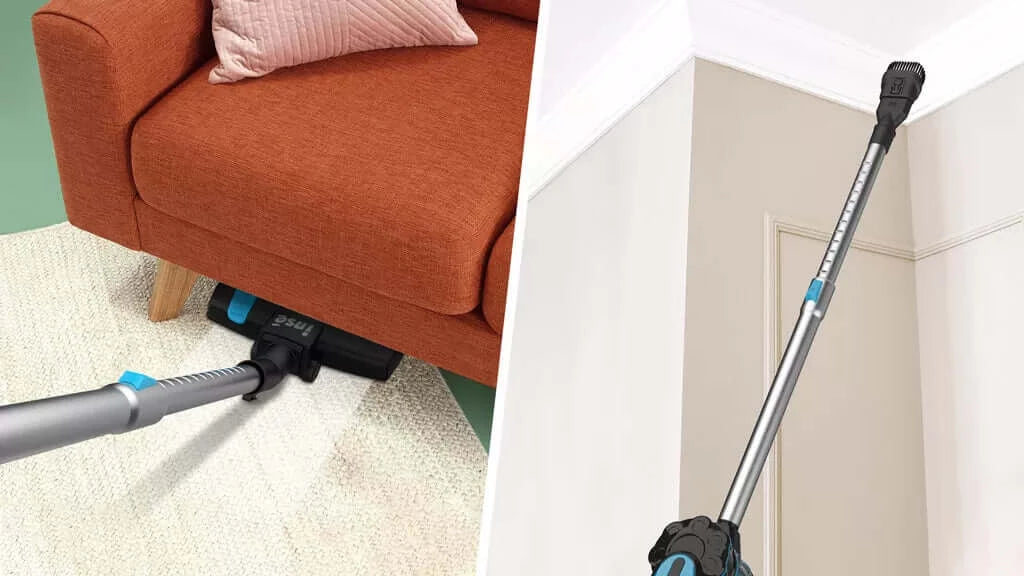 Clean Low to High Space
You could raise it up to reach the top ceiling, or just move the maneuverable and flexible brush head to clean the corner. Due to its lightweight design and it is quite easy to use and super friendly.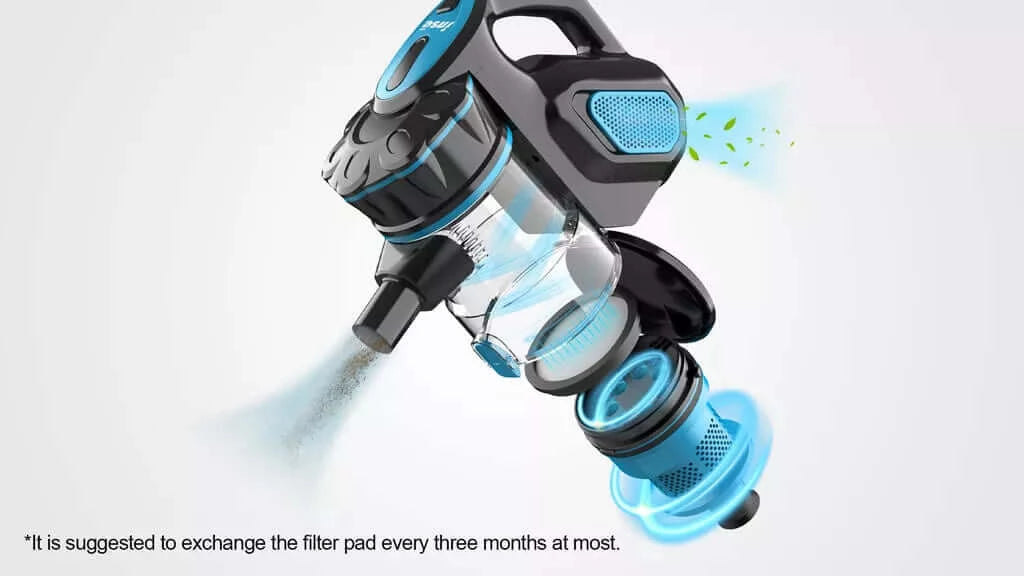 High Efficiency Filtration
Equipped with a high-efficiency filtration system, it largely ensures cleanliness and healthiness at home. Washable metal mesh filter & filter pad stand back and guarantee strong power and long-lasting life.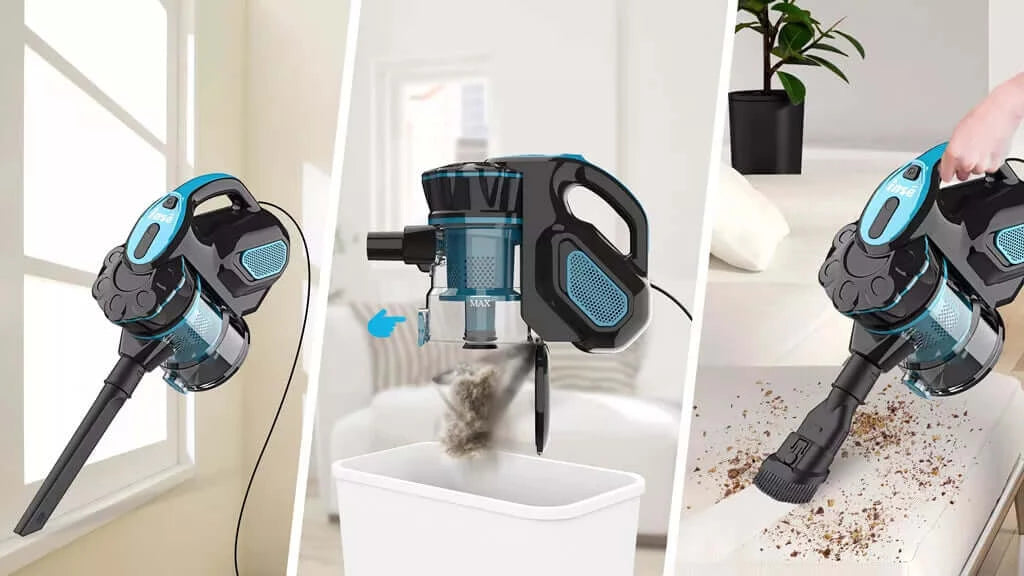 Easy Empty
If you are tired of emptying the dustbin frequently when vacuuming, then its 1L large dustbin would solve your concern. It enables more space to fill the debris and is emptied by only one press. Along with a crevice tool and 2-in-1 cleaning brush, it could meet various types of needs for home cleaning.
Clean Stairs

Attach the end with the head, turn the cleaner into a vacuum for stairs.

Clean Couch

Attach the motor with the 2-in-1 cleaning brush, turn the cleaner into a vacuum for couch 

Clean Furniture

Attach the motor with the crevice tool, turn the cleaner into a vacuum for furniture.
Move to Everywhere

22 feet long cord with a retractable tube helps you clean about 1520 sq. ft. space.

Easy Storage

A tool clip that helps store the accessories and a band that clears the power cord up help maintain a tidy scene.

Easy to Lift Up

Light to use and convenient to store. Raise it up without effort, and store it after use without worries.
Not really what I expected
Lightweight and great suction
The Stick vacuum is very easy to use and is quite lightweight. Really picked up dirt and debris quite well.
Works great, easy to clean
I have run through quite a bit of vacuums in my day and I appreciate how easy it is to take the vacuum apart and clean it after use. I literally was able to run it through water because of the way the parts detach from the motor itself. The vacuum itself works really well for a wood floor, I bought it also for an area rug that I have. While I feel that it picked up dirt, I don't feel like it picked it all up if that makes sense. If you are looking for something for bare floors, then this is a yes-especially for the price. Quality wise, I'm not sure how long it will last, especially since it's not a brand that I know, but you can't go wrong with the price, it's also pretty light weight and the cord is long.
Small but powerful
Can't beat it for the price. Highly recommend