INSE N650 Cordless Vacuum Cleaner 12Kpa 160W Rechargeable Stick Vacuum 6 in 1
Shipping Countries: US/CA
🎅Merry Christmas Save $35🎅
Regular price

$129.99

Sale price

$94.99 USD
Why should I replace the filter?
Free Shipping over $15
3D Secure Payment System
Prompt Email Support
Share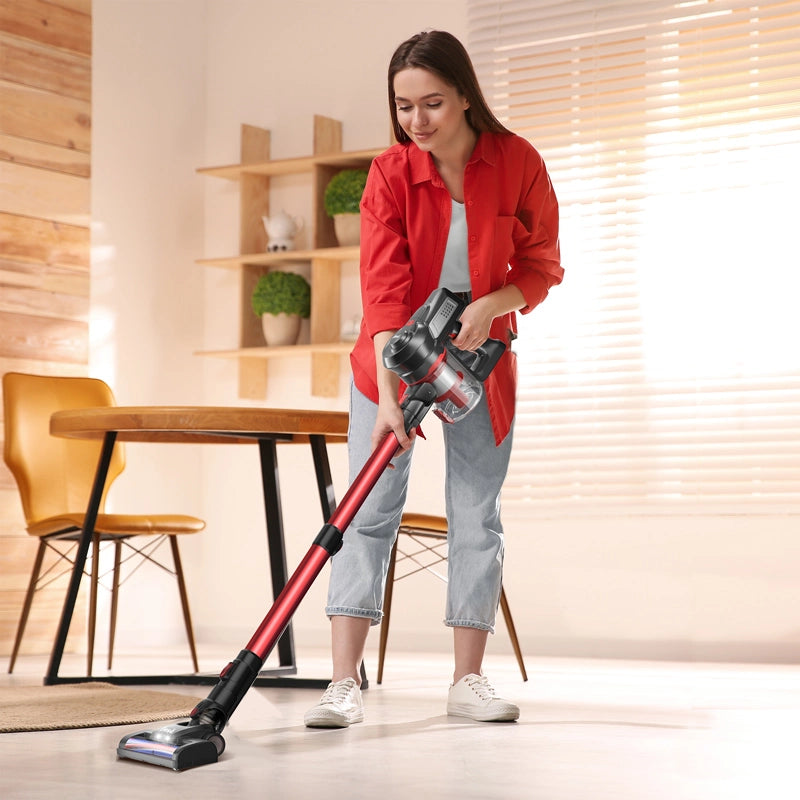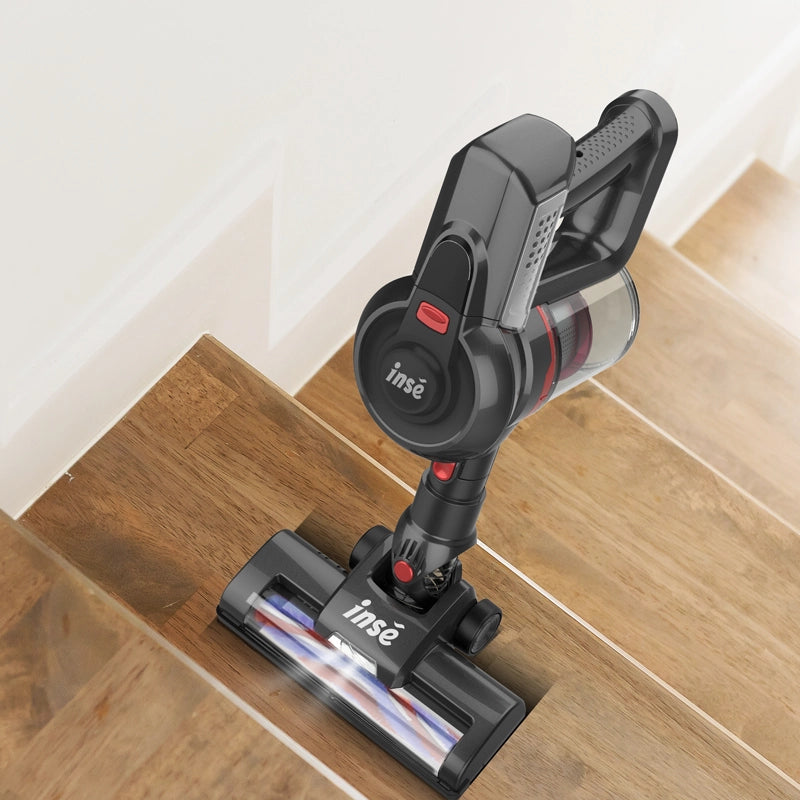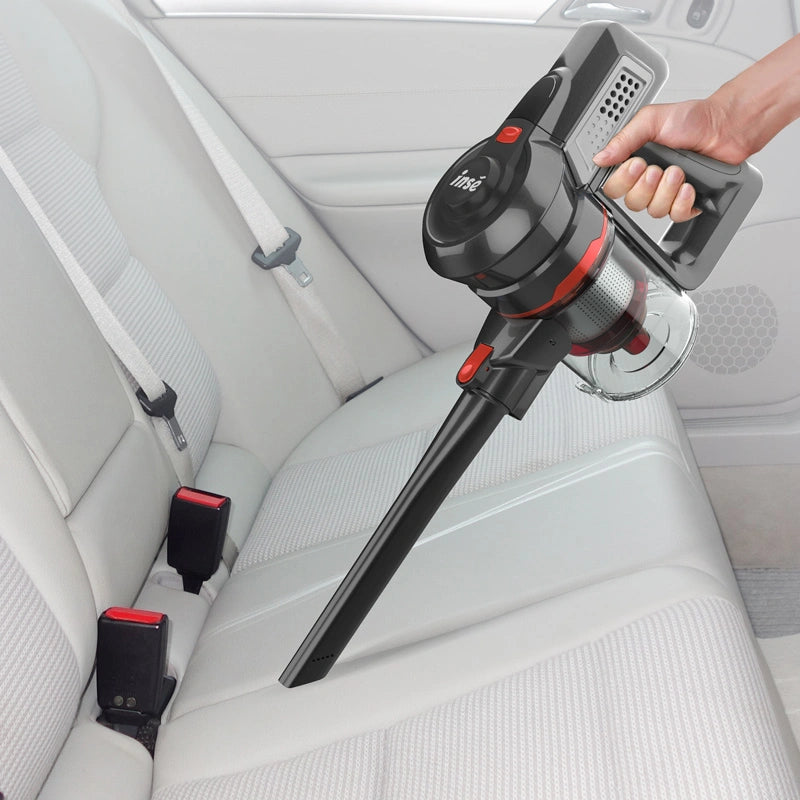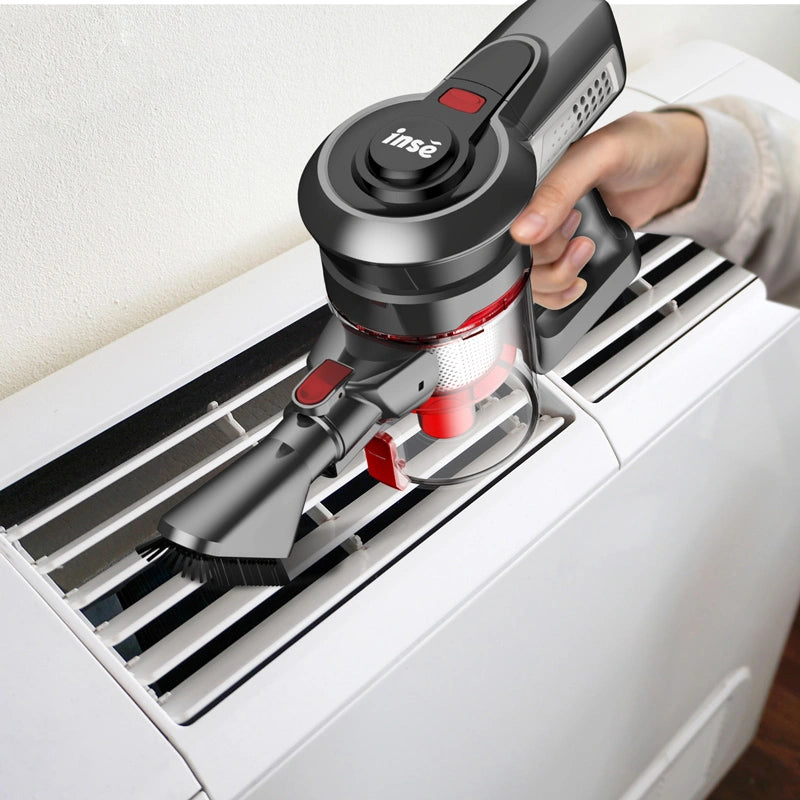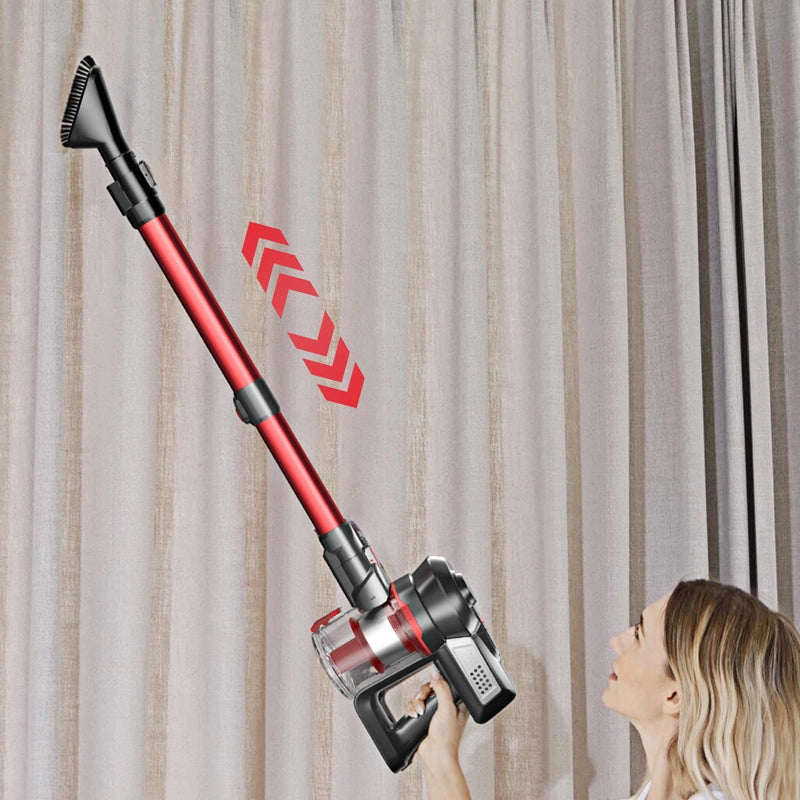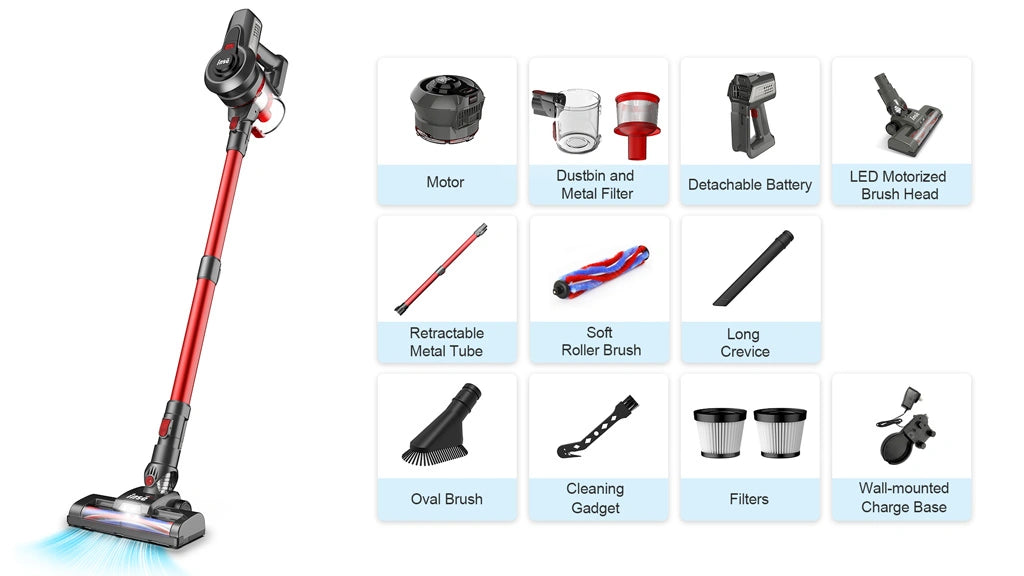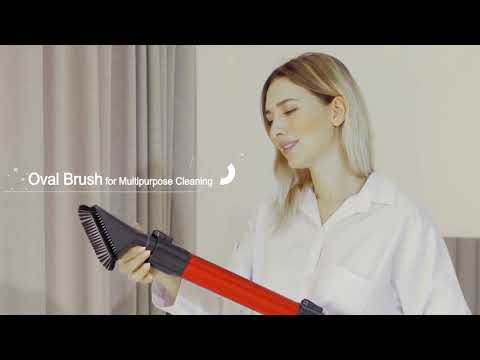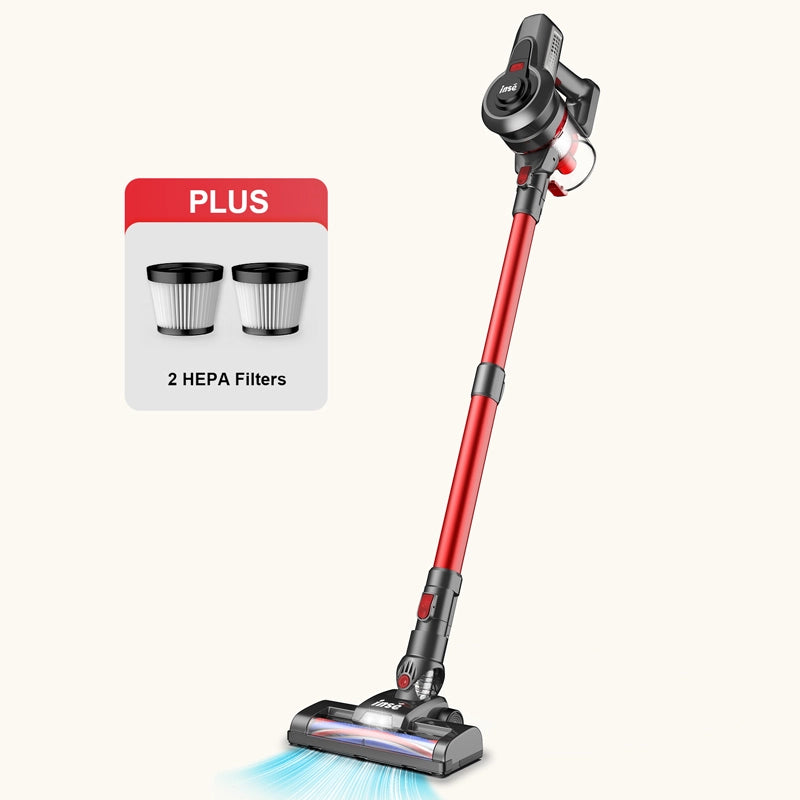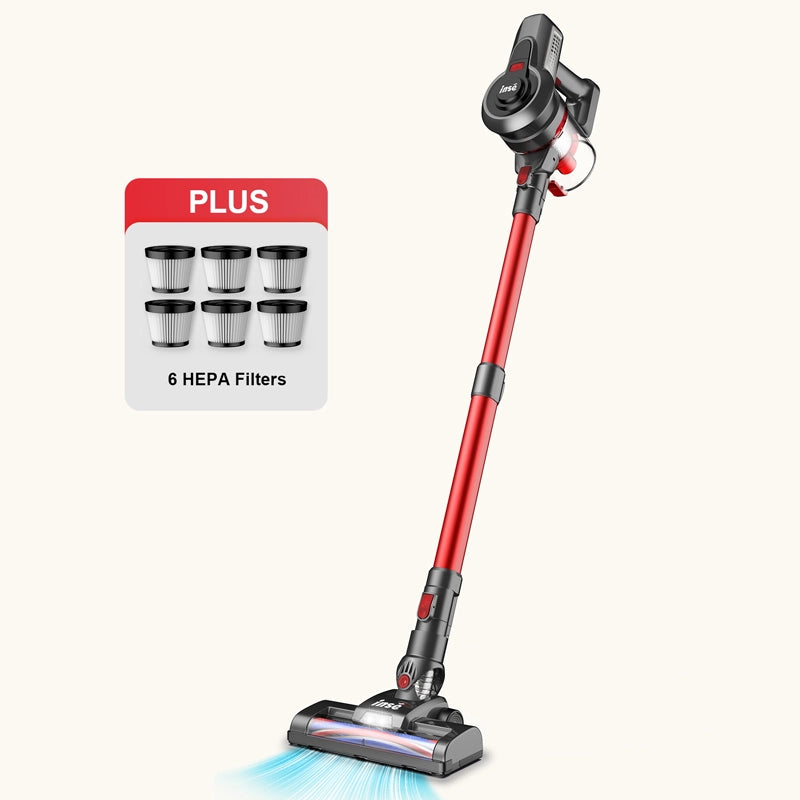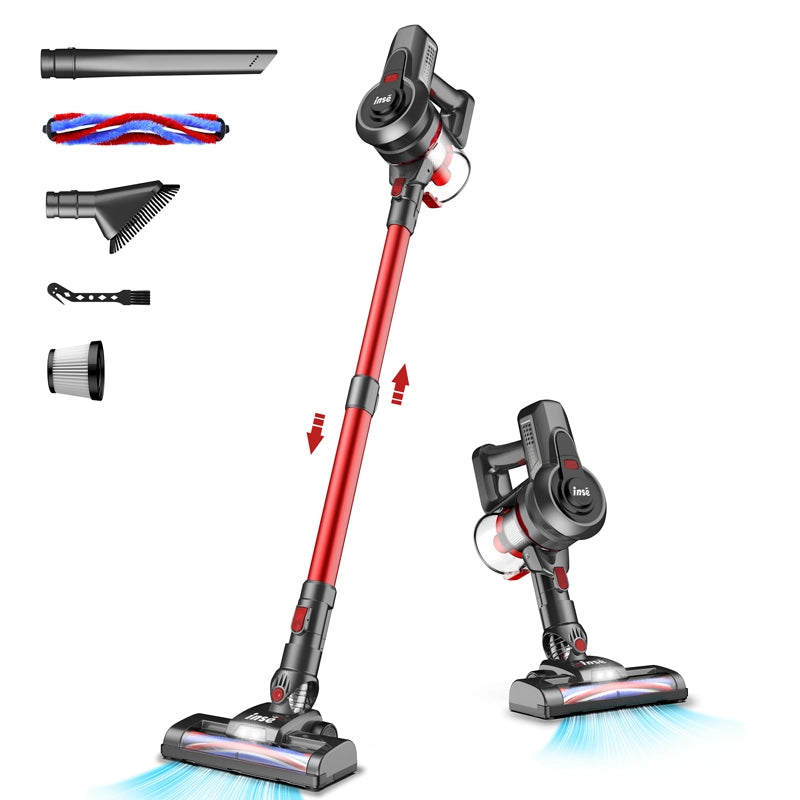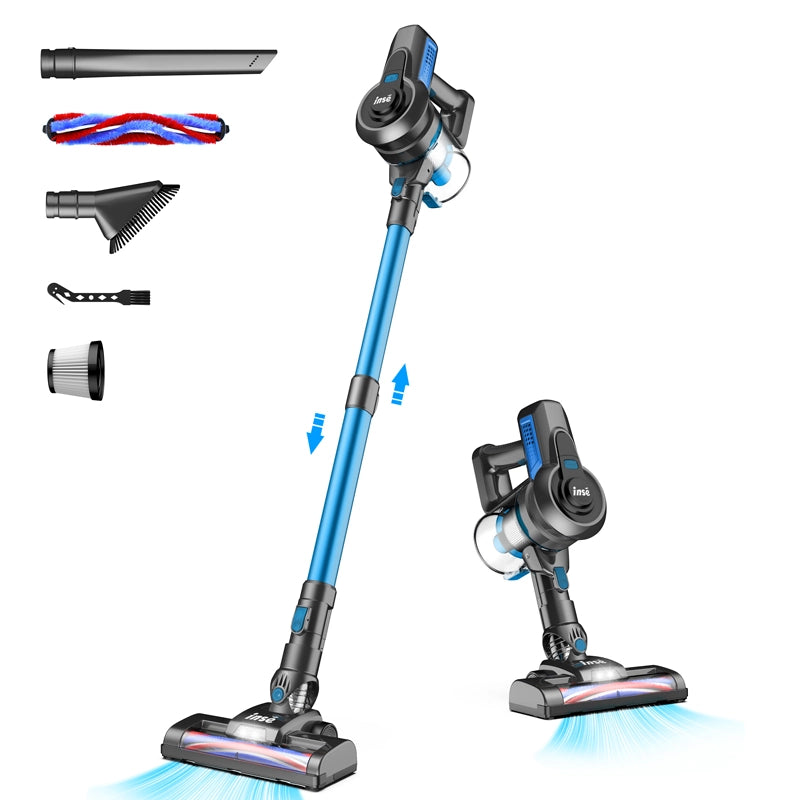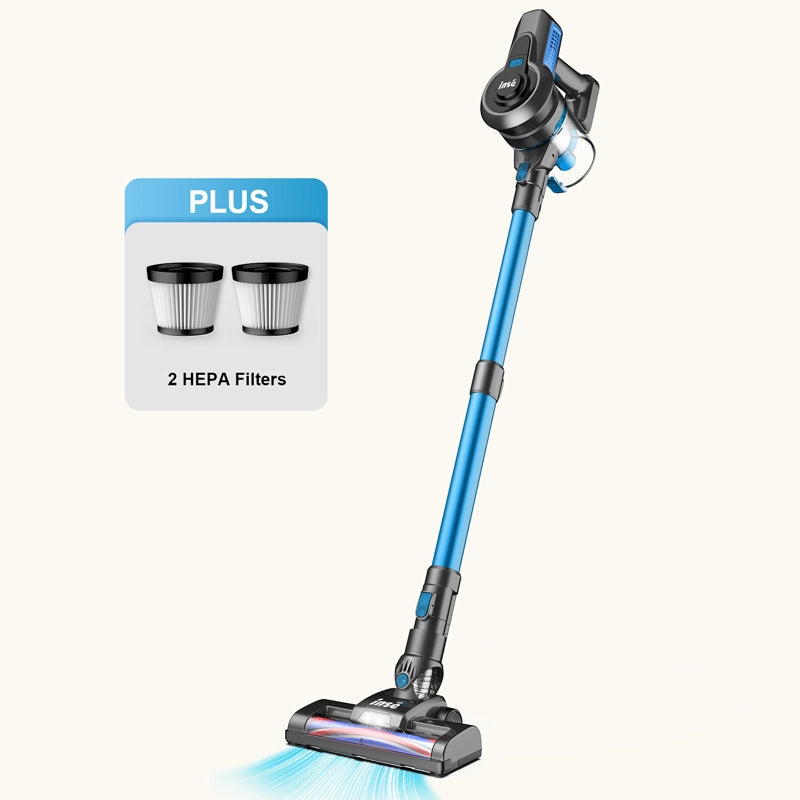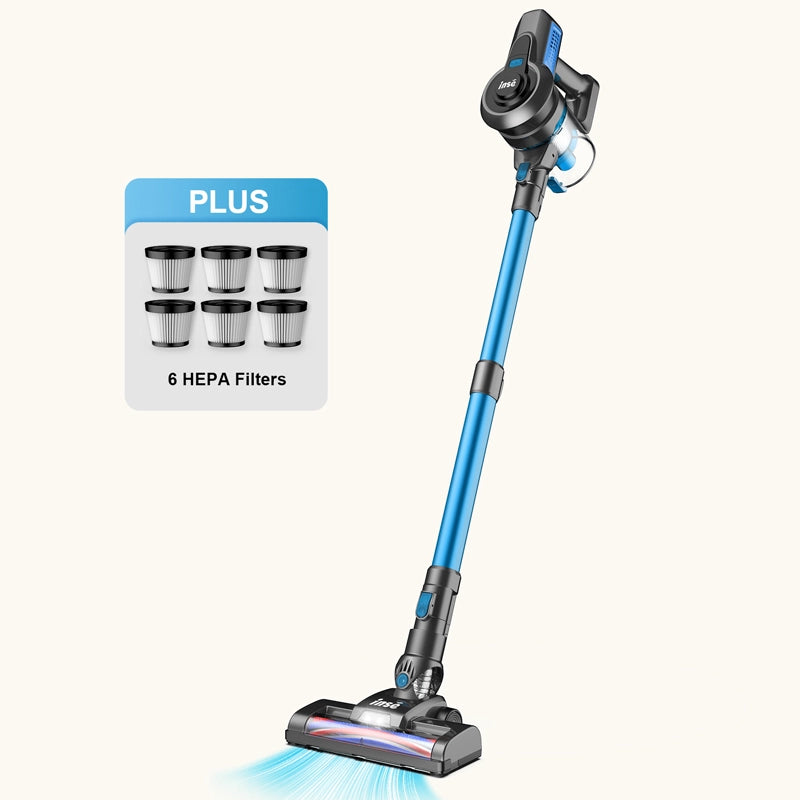 Why should I replace the filter regularly?
Maintaining the cleanliness of your vacuum cleaner's filter is crucial to ensure optimal suction power. Over time, if the filter gets clogged with dust and debris, it can severely impact the performance of your vacuum cleaner, leading to little or no suction at all.

To maintain the maximum suction of your vacuum cleaner, we recommend 1) cleaning the filter and stainless steel strainer regularly. 2) For cotton filter pads, wash them with clean water at least once a month and ensure that they are completely dry before putting them back. 3) For HEPA filters, use a cleaning tool to brush away the dirt, and DO NOT use water to wash them.

To ensure the best performance of your vacuum cleaner, we also recommend 4) exchanging the filter every 1-3 months, depending on your usage frequency. Before using the vacuum, make sure that the filter has been placed inside the dust box. Failure to do so may result in debris entering the host directly, causing damage to the motor.

If your vacuum cleaner has a pre-filter (gauze) with a blue arrow that wraps around the HEPA filter, do not remove it. The pre-filter is helpful in capturing more dust and can be washed in cool water."

By making these changes, the passage now reads more clearly and concisely, with specific instructions on how to maintain the filter and maximize the suction power of your vacuum cleaner.
Description

👉INSE N650 cordless vacuum cleaner for home is equipped with two types of roller brushes that can clean different floorings and multi-surfaces, such as hardwood floors, tiles, and low/medium pile carpets.

👉Its HEPA standard filter efficiently removes at least 99.97% of the smallest allergen particles, providing relief for allergy sufferers.

👉The vacuum's 160W motor provides powerful 12Kpa suction, and its 5-stage cyclone filtration system removes fine dust and maintains a healthy indoor environment.

👉At only 2.59lb, this vacuum is super lightweight and easy to maneuver, even a teenager could raise up as easily as pie.

👉With its 6-in-1 combination, the N650 stick vacuum can clean your entire home, including tight spaces and hard-to-reach areas. Its versatility makes it an excellent choice for maintaining a clean and healthy living environment.
Specification

Powerful Motor: 160W

Battery: 2200mAh

Suction Power: 12Kpa

Lightweight Body: 3.31lbs

Dusbin Capacity: 0.5L

Charging Time: 4-5h
Maintenence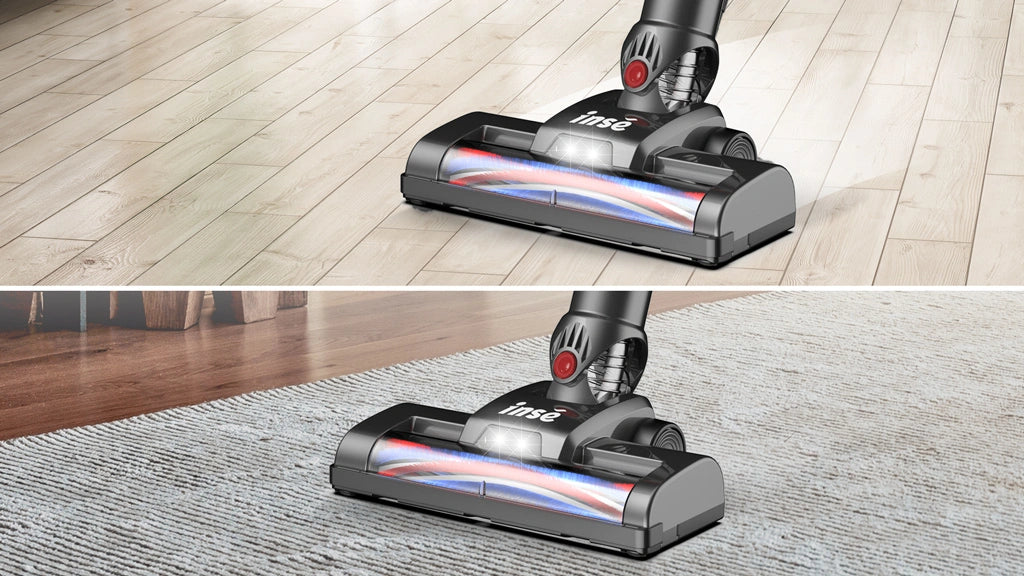 Exclusive Roller Brush
Don't miss out on this HEPA vacuum for your home. Equipped with one exclusive roller brush, it can be used as a hardwood floor vacuum or a vacuum for rugs. It is designed to avoid damaging sensitive flooring, while it can effectively beats and rolls up debris on rugs.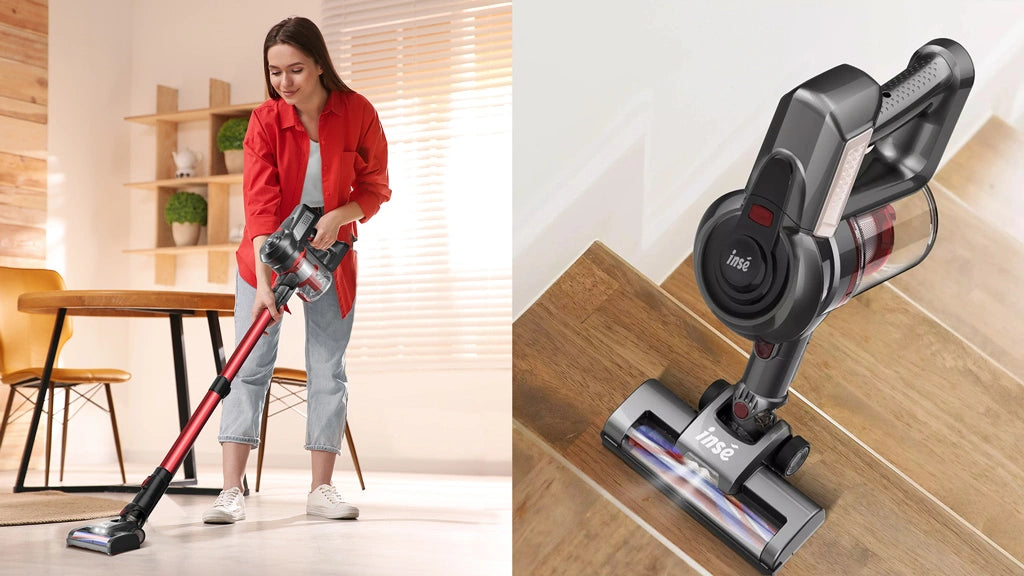 Convertible Handheld Vac
This 6-in-1 multi-surface vacuum provides the flexibility to switch from a stick vacuum to a handheld vacuum with ease. Equipped with two cleaning accessories and a motorized head brush, it offers six different combinations to tackle various cleaning scenarios.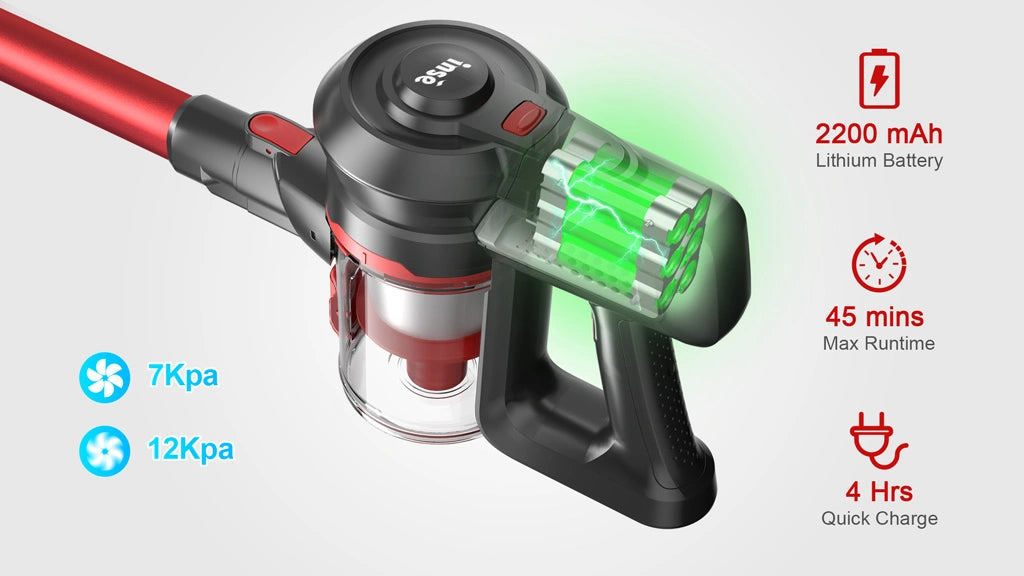 Sufficient Power
Powerful 160W motor with 12Kpa suction and two power settings to meet different cleaning needs. The high setting is for quick and deep cleaning, and the low setting is for extended runtime when the battery is low. Quiet operation at 65db for a peaceful cleaning experience.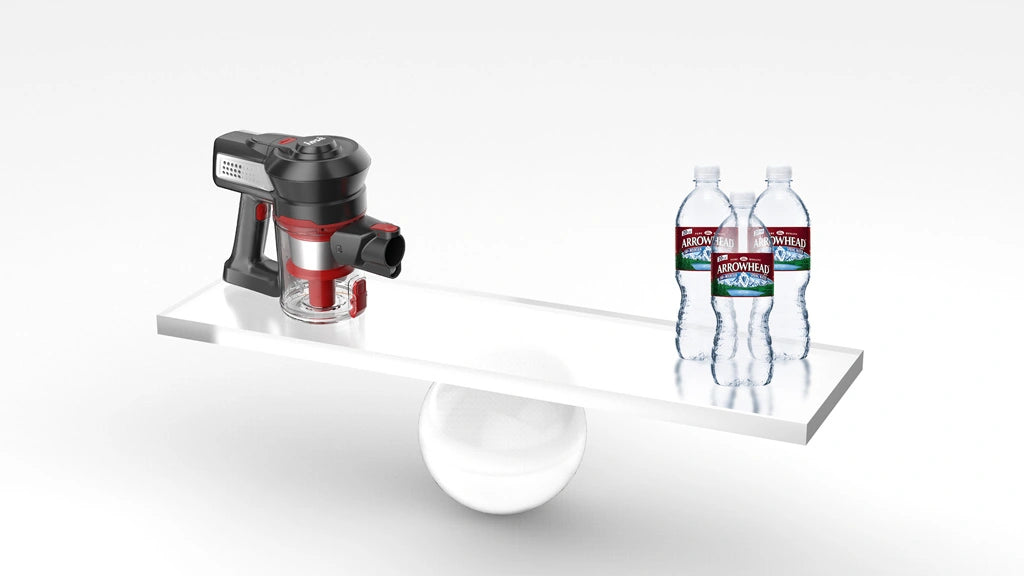 Light and Reliable
This lightweight vacuum weighs as much as three 500mL water bottles, making it easy to hold and reducing strain on your body while cleaning. With a wall mount, storing the vacuum is hassle-free.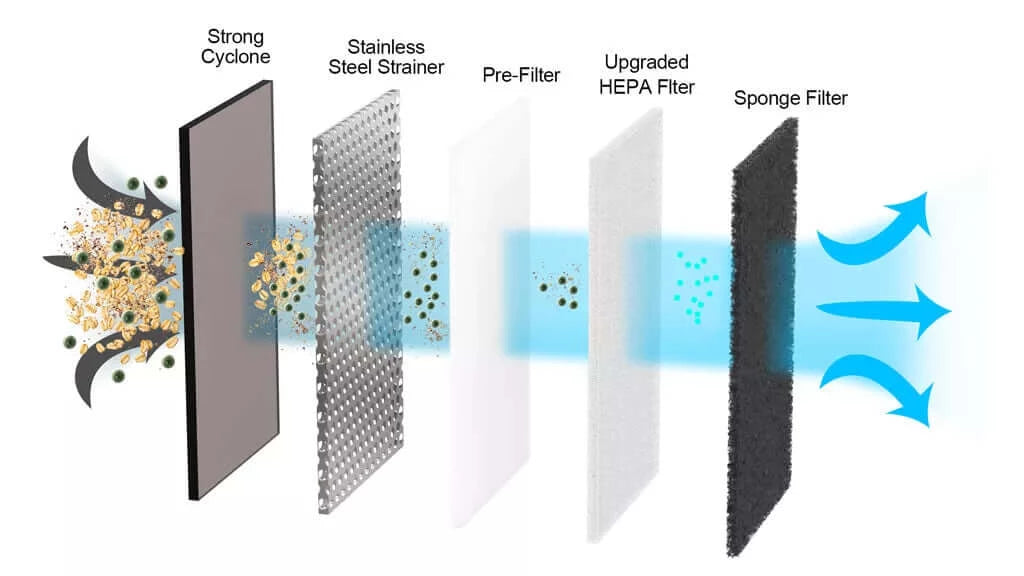 5 Stages Filtration
The upgraded cyclone filtration system includes a new HEPA filter that extracts 99.97% of particles 0.3 microns or larger, preventing contaminants from being released back into the airflow and promoting a healthier home environment.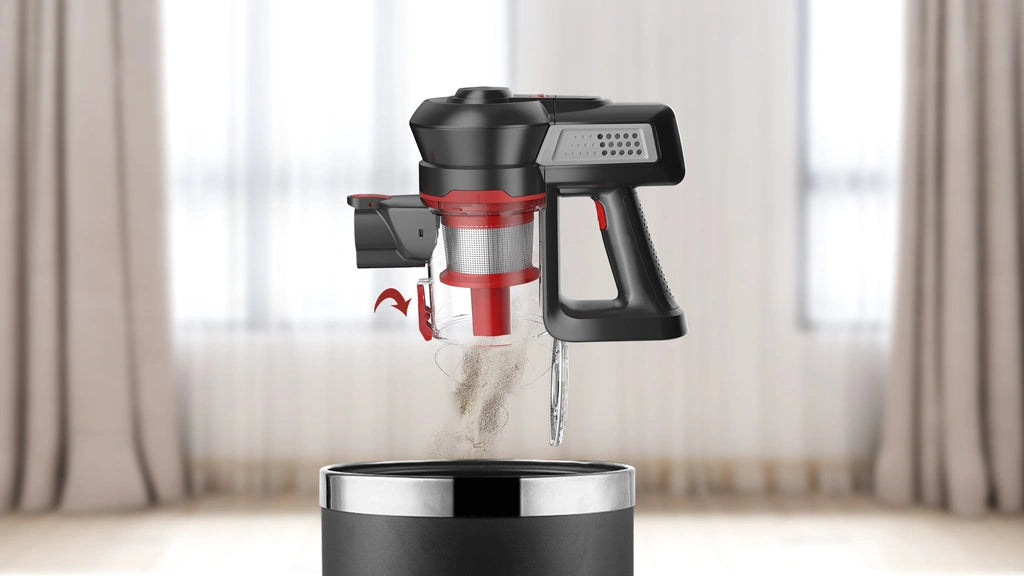 One Press Empty
This vacuum is designed for ease of use. It features a simple one-button release for easy emptying, an effortless installation by attaching the parts, a simple operation with a single press, and easy clean-up after vacuuming.
Clean Stairs

This vacuum cleaner is a convenient solution for cleaning narrow stairs, eliminating any inconveniences or difficulties that may arise.

Clean Sofa

Combining its 2-in-1 cleaning brush with the motorhead, it can effectively remove debris from gaps in couches.

Clean Crevice

The vacuum cleaner's crevice tool can clean furniture upholstery effectively without damaging it.
Clean High Space

The combination of a motorhead, extension pole, and 2-in-1 cleaning brush can effectively remove dust from curtains.

Stretch Far

Attaching the motorhead, extension tube, and crevice tool together makes cleaning spider webs on the ceiling a breeze.

Upgraded Filtration

The larger HEPA filter enables more efficient debris filtration, prolonging the lifespan of the HEPA filter.
overall good
Compare to my Dyson: pro: quite, easy to handle, longer battery usage, much cheaper. con: less power, head too flexible to keep the direction. As a light user I like this vaccum
Great for pets
Great for quick pet hair vacuuming. Very quiet!
Good for price
Charge does not hold as long as it claims and it takes a long time to recharge. Suction could be better. It does what it was purchased to do and the price was unbeatable as I got it on sale. The different attachments lend to the portability. I just wish it stayed charged longer, that would have earned it 5 stars for the price.
Well made.
Make sure you dump after each use.
Great value
Lightweight, easy to use. Perfect for condo. Tile, wood, and does a good job