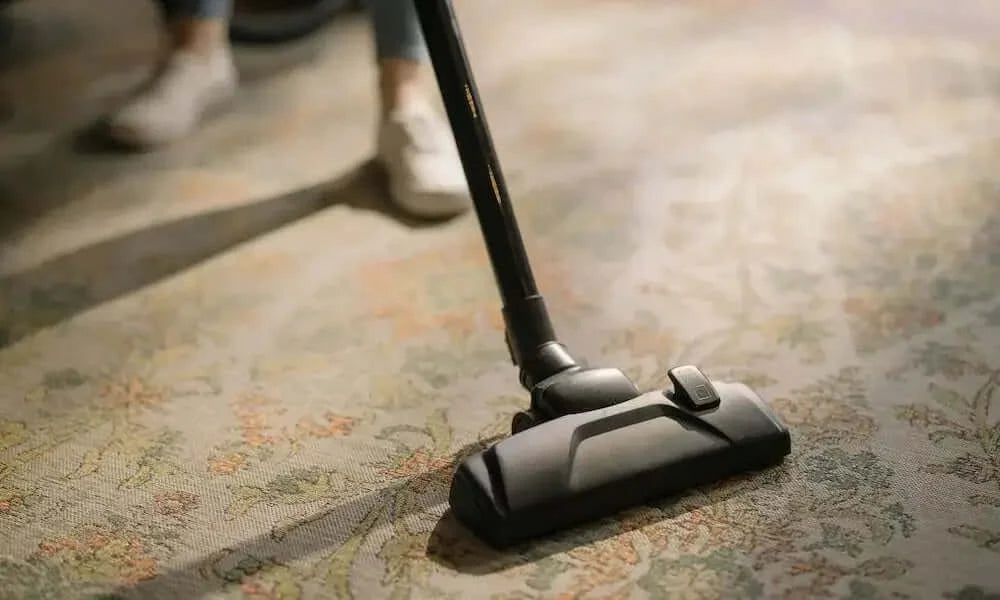 Carpeted floors are a popular choice for homes, but they demand regular upkeep to stay clean and attractive. A powerful carpet and rug cleaner with a capable brush roll is essential for maintaining carpets, as it can efficiently remove debris and grime. Look for a vacuum that can handle the unique challenges of carpeted surfaces, such as shaggy fibers, without getting stuck.
What features we should focus on
Powerful Suction Power

Greater suction power translates to better dirt and debris removal from carpets.

Long Battery Life

Unlike vacuums for hardwood floors, vacuum on the carpet requires more energy to cover the same area.

Exclusive Roller Brush

Choose a vacuum with a roller brush like a beater brush roll or a powered brush roll to agitate carpet fibers and loosen dirt and debris.

HEPA Filtration System

Opt for a vacuum that comes equipped with a HEPA filter to effectively capture dust and allergens that carpets tend to trap.
1. INSE V120 Cordless vacuum cleaner is an excellent option for cleaning carpets and rugs.
INSE V120 Cordless Vacuum For Hard Floors with 33Kpa Powerful Suction
Regular price

$119.99 USD

Regular price

$194.99

Sale price

$119.99 USD
Why choose INSE V120?

Experience effortless carpet cleaning with the INSE V120 stick cordless vacuum. Boasting 30Kpa of powerful suction, it easily lifts embedded dirt from carpets and rugs. Its soft roller brush ensures smooth movement and prevents getting stuck in carpet fibers. Trust this vacuum to eliminate both visible debris and hidden mites.
It also features a HEPA filtration system, which efficiently filters debris and releases clean air. This winning combination sets it apart from other cordless vacuums, making it the ideal choice for maintaining your carpets.
Specification

Powerful Motor: 150AW

Battery: 2500mAh

Suction Power: 30Kpa

Lightweight Body: 3lbs

Dusbin Capacity: 1L

Charging Time: 4-5h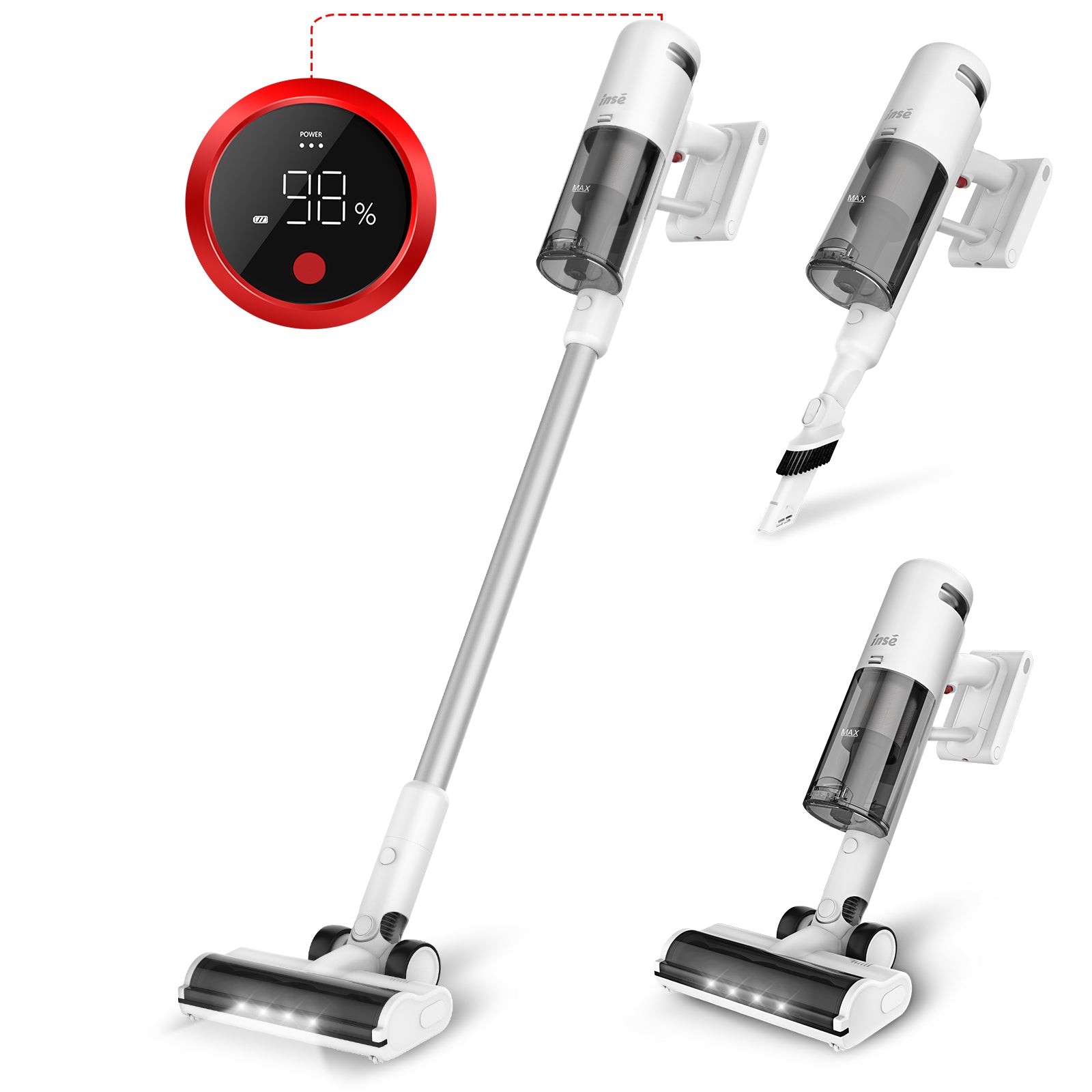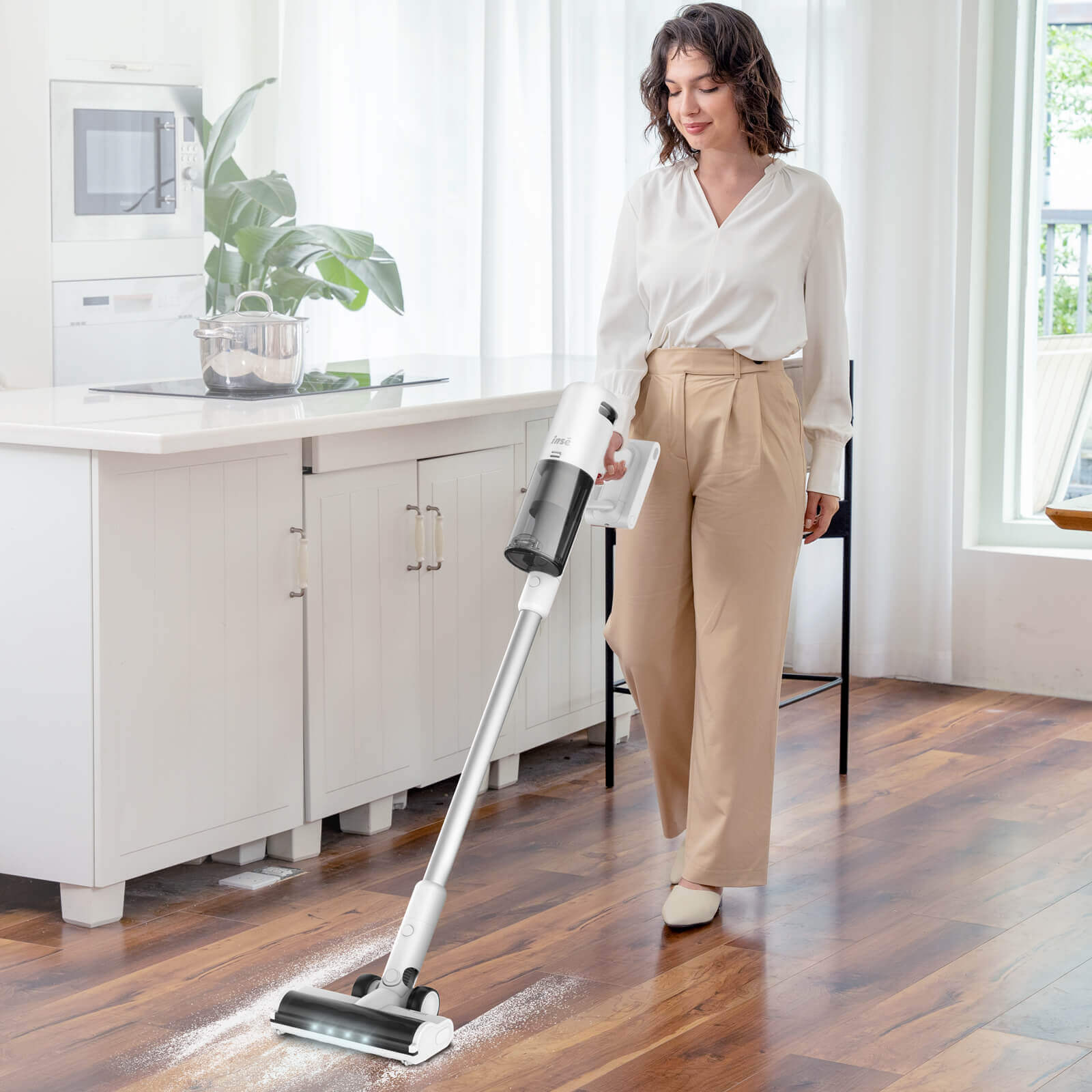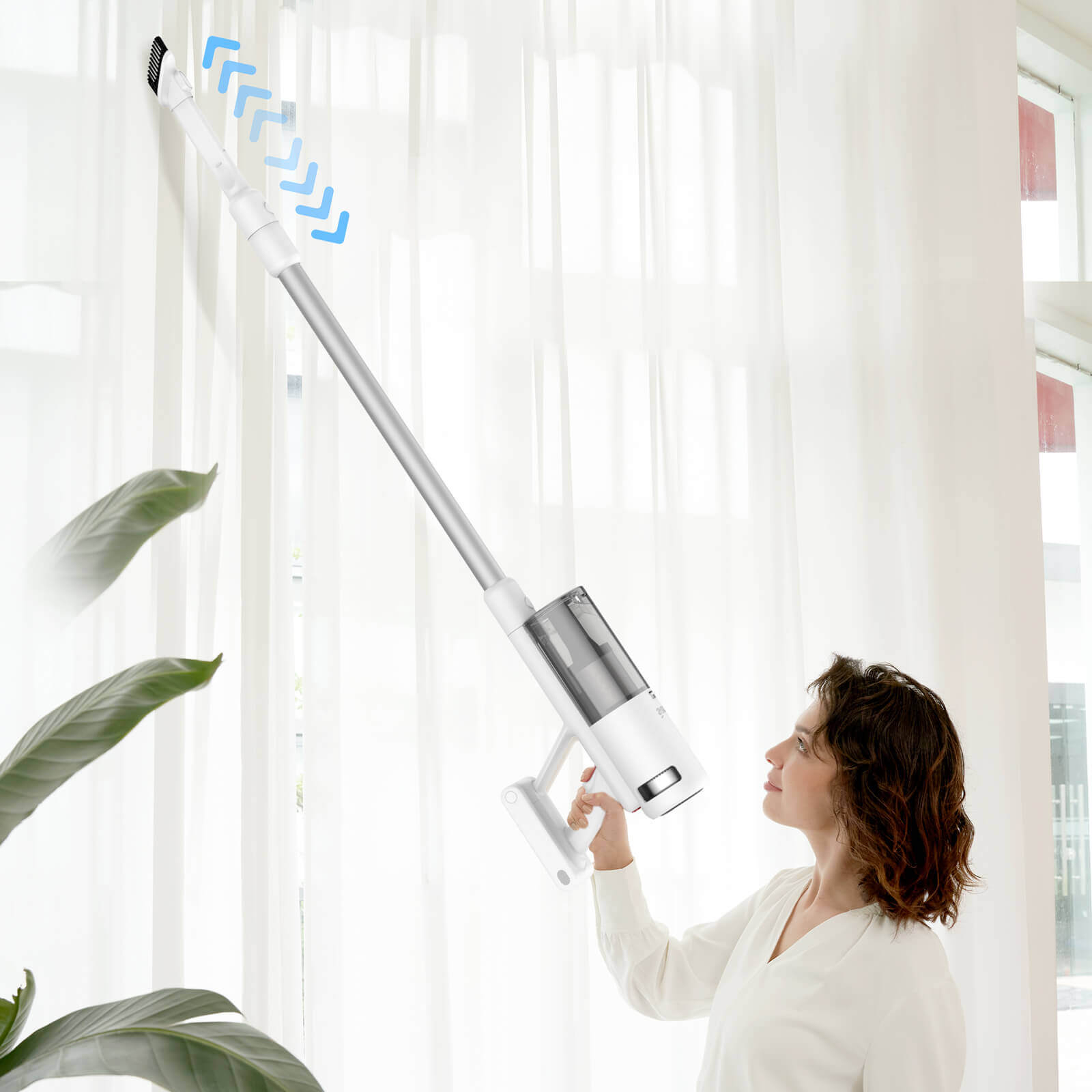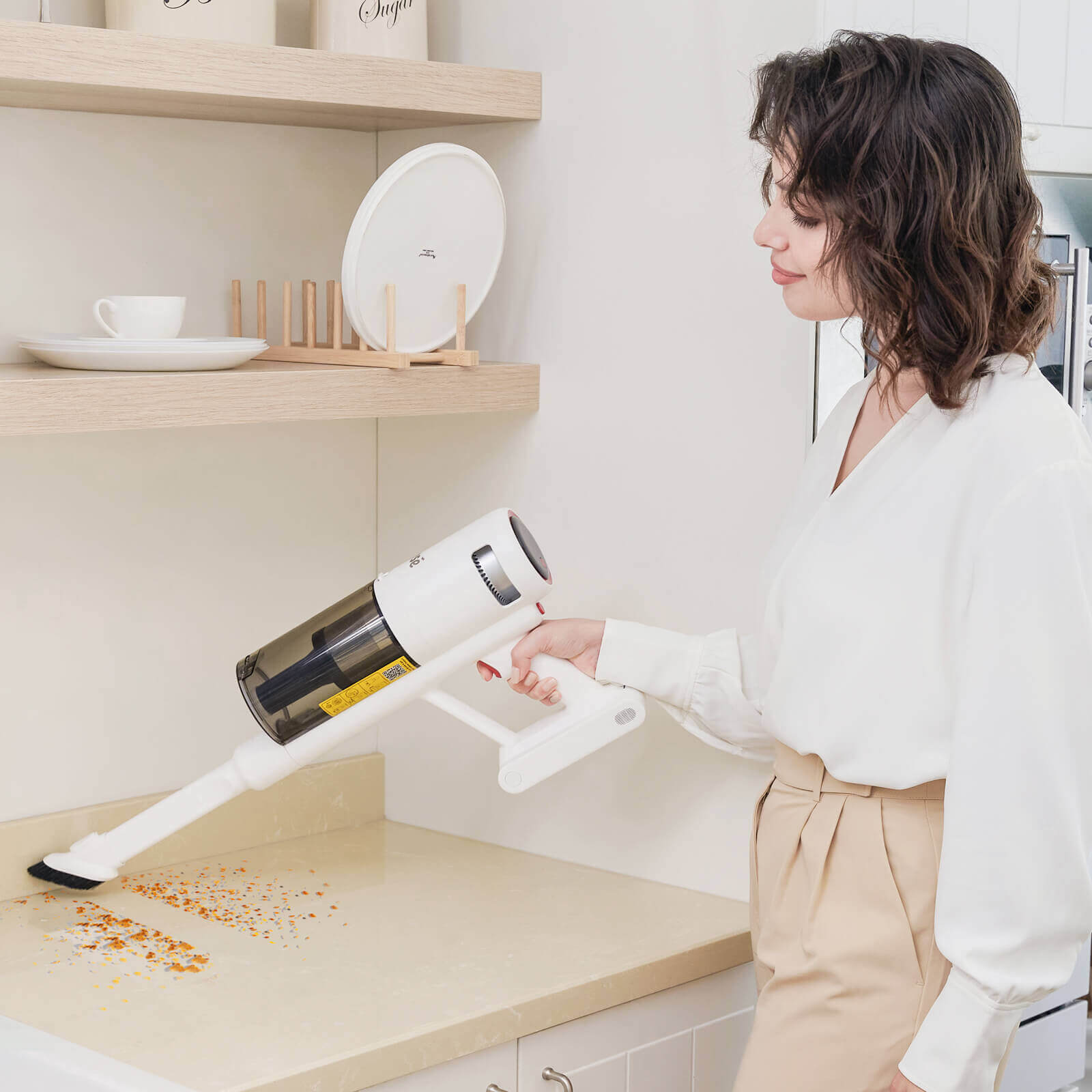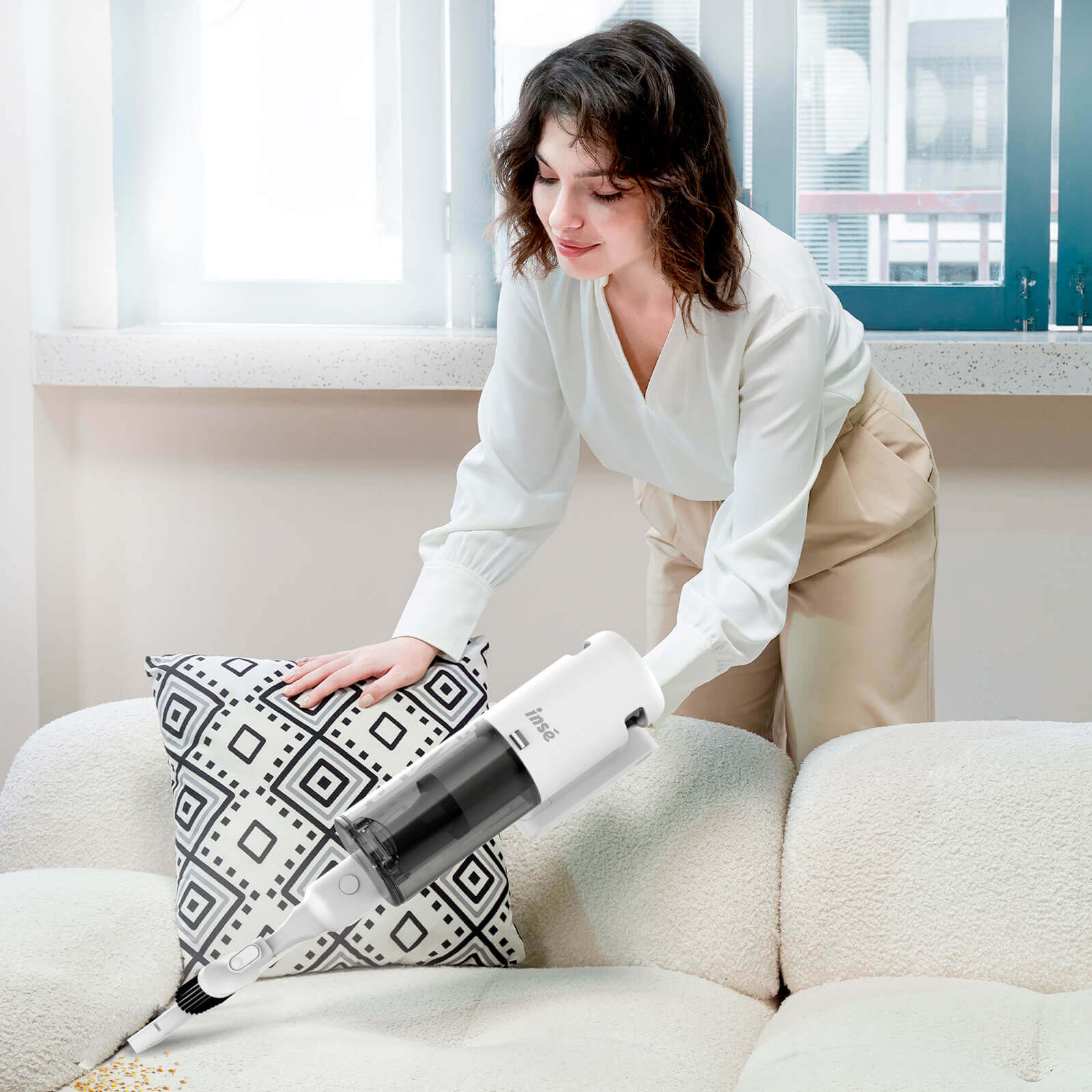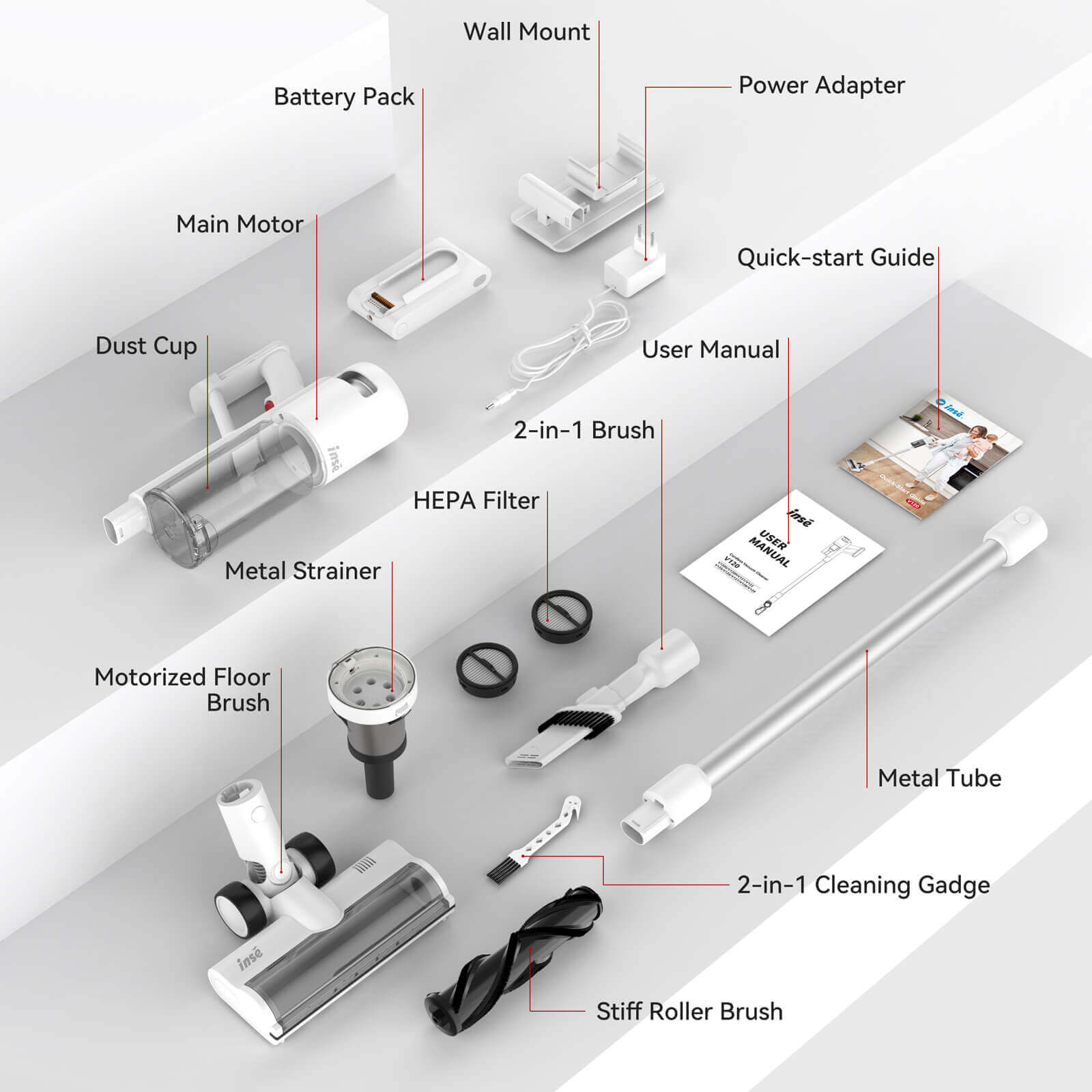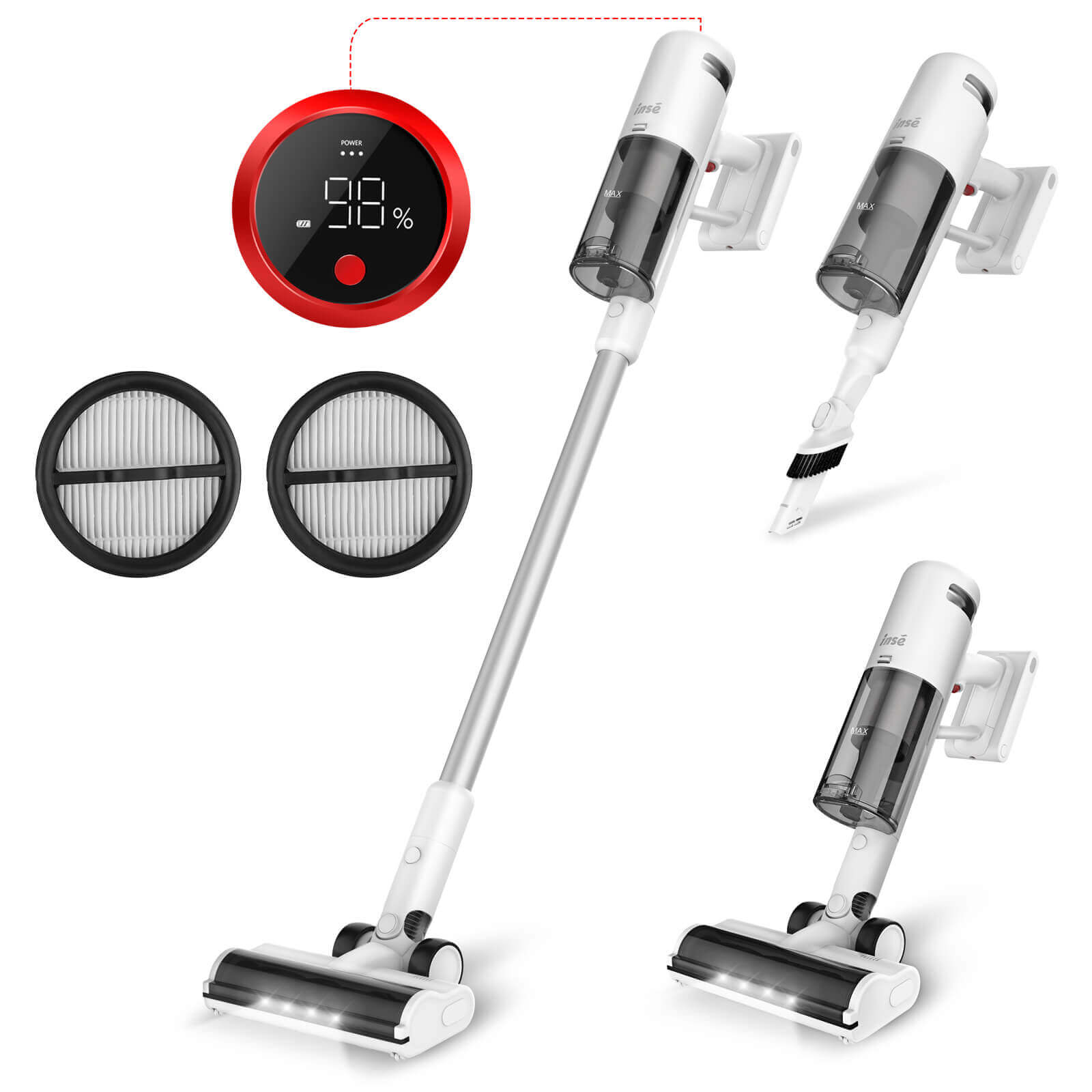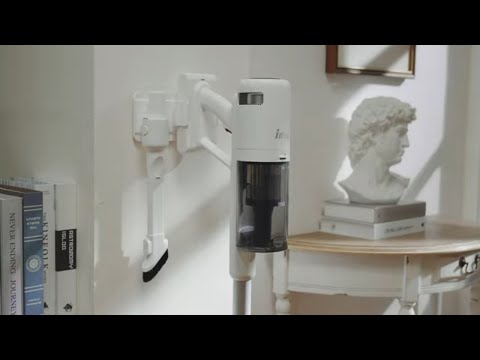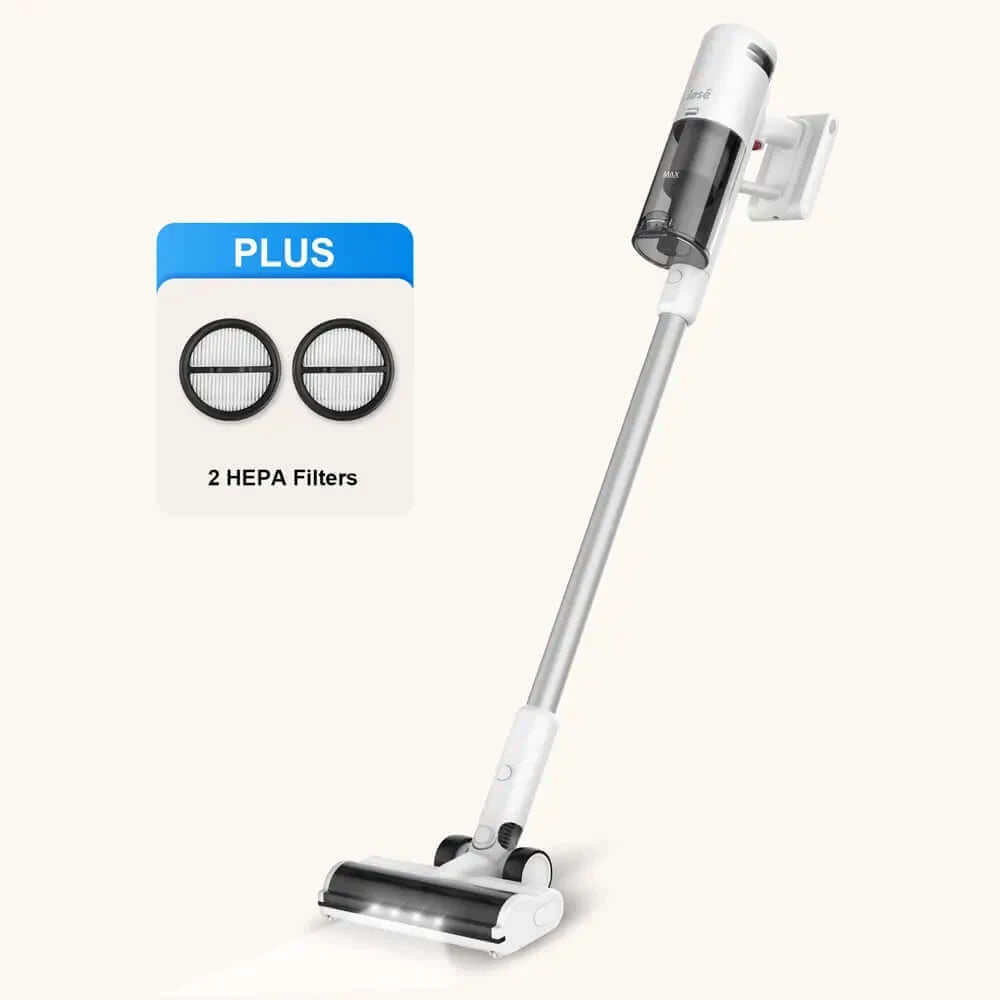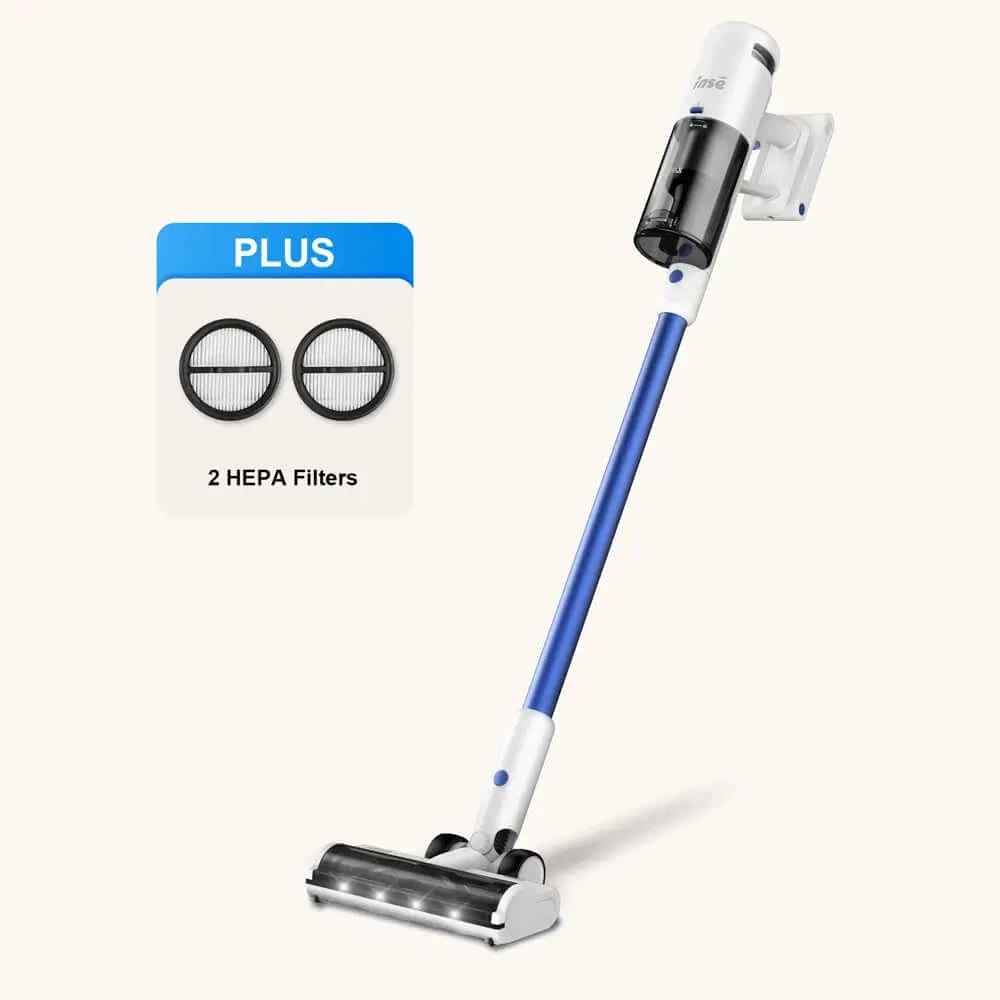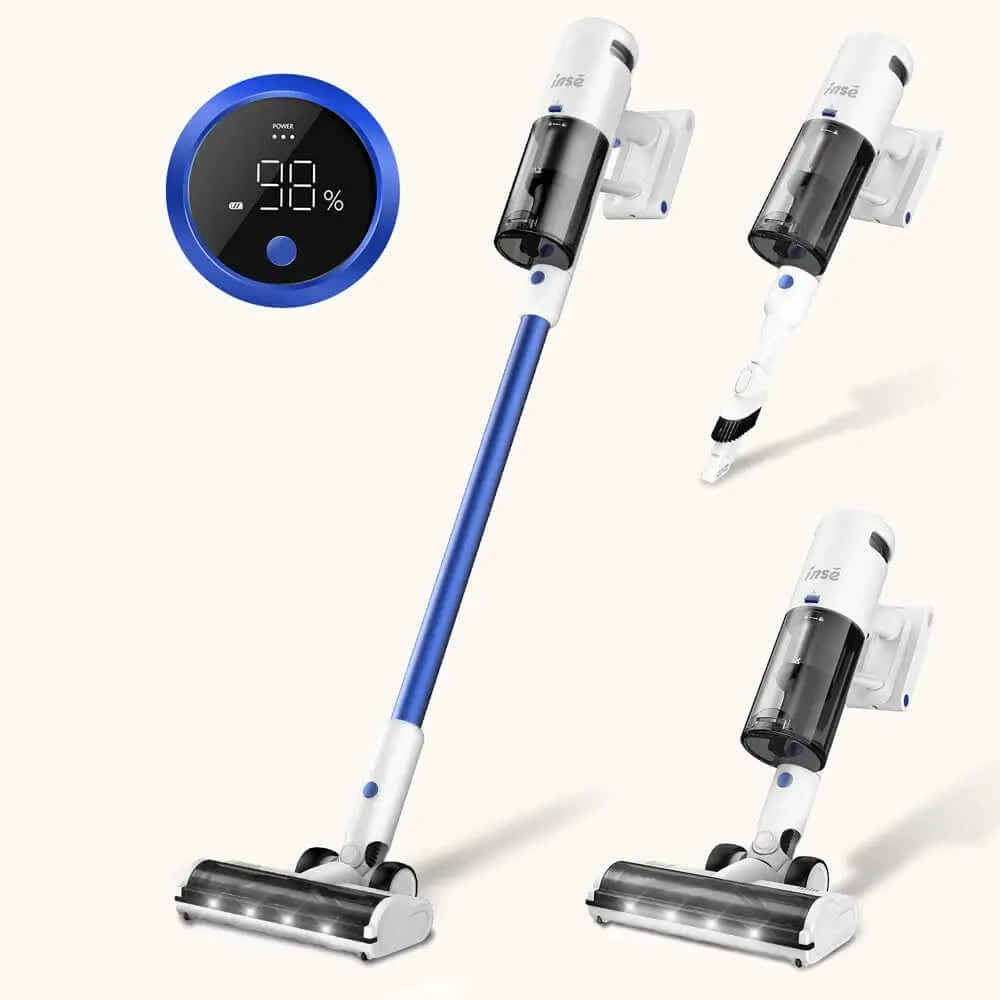 2. INSE S6P Pro cordless vacuum can effectively extract hidden debris from carpet fibers.
INSE S6P Pro Cordless Vacuum with 2 Batteries 28Kpa Powerful Suction
Regular price

$190.99 USD

Regular price

$229.99

Sale price

$190.99 USD
Why Choose INSE S6P Pro?

INSE S6P Pro cordless vacuum outperforms the V120 with two batteries, allowing for 90-minute runtime on eco settings and sustained deep cleaning. Its numerous attachments, including a crevice tool, dusting brush, flexible hose, and bed brush tool, make it versatile and popular. The motorized brush head with a soft bristle roller effectively lifts debris from carpet fibers.
specification

Powerful Motor: 250W

Battery: 2500mAh

Suction Power: 23Kpa

Lightweight Body: 3.31lbs

Dusbin Capacity: 1.2L

Charging Time: 5.5h