INSE V770 Cordless Vacuum Cleaner 12KPA Suction Power for Harwood Floor Cleaning
Shipping Country: Only For US
Save $40 and Get Extra 12-Month Warranty
Regular price

$129.99

Sale price

$89.99 USD
Why should I replace the filter?
Free Shipping over $15
3D Secure Payment System
Prompt Email Support
Share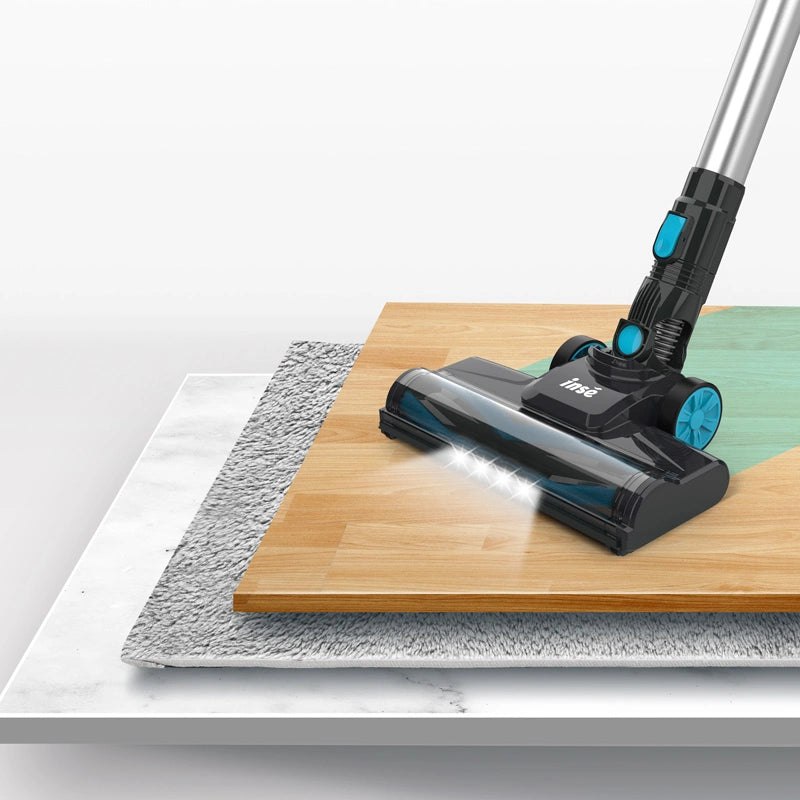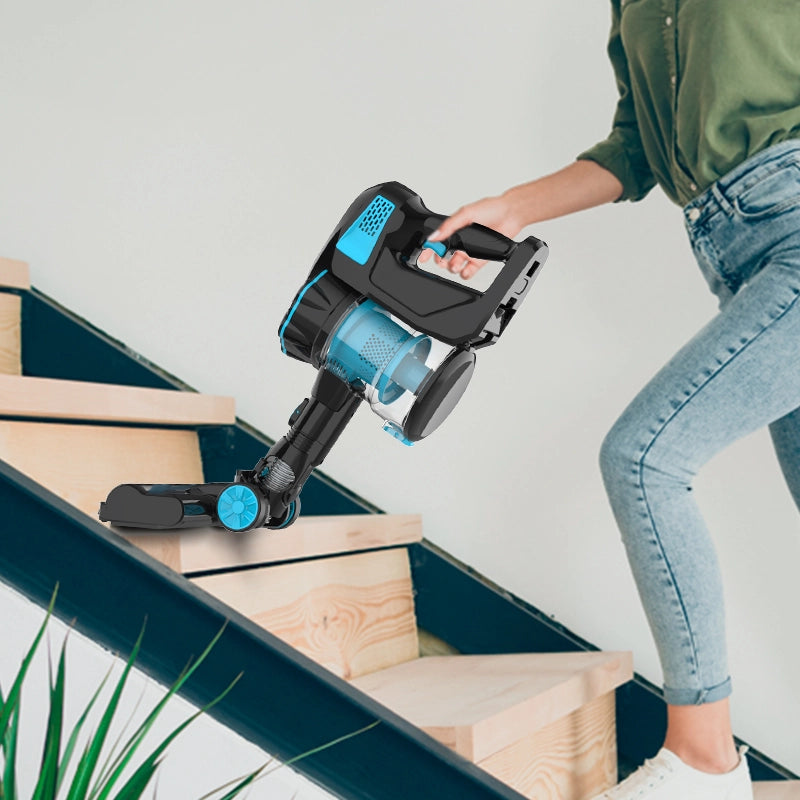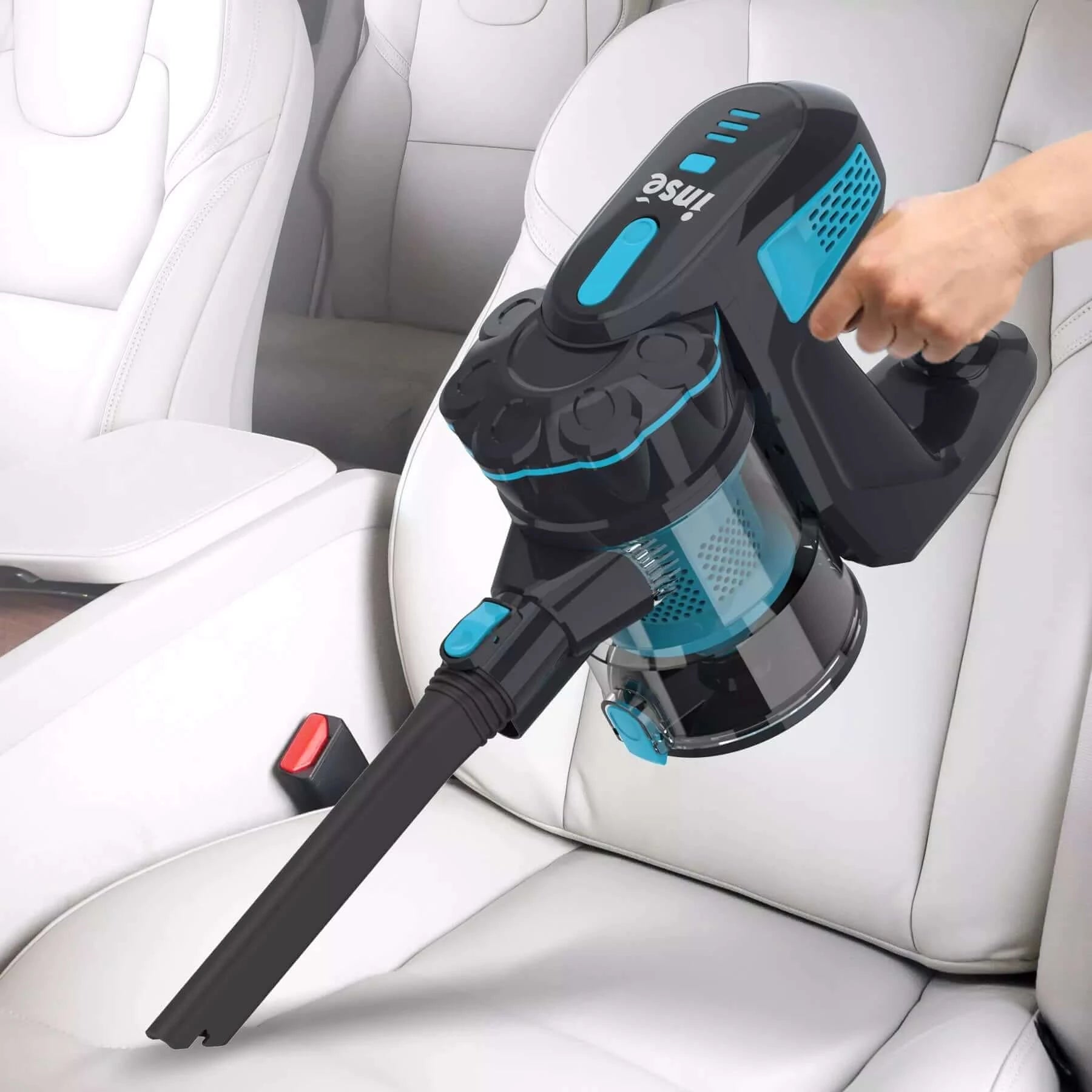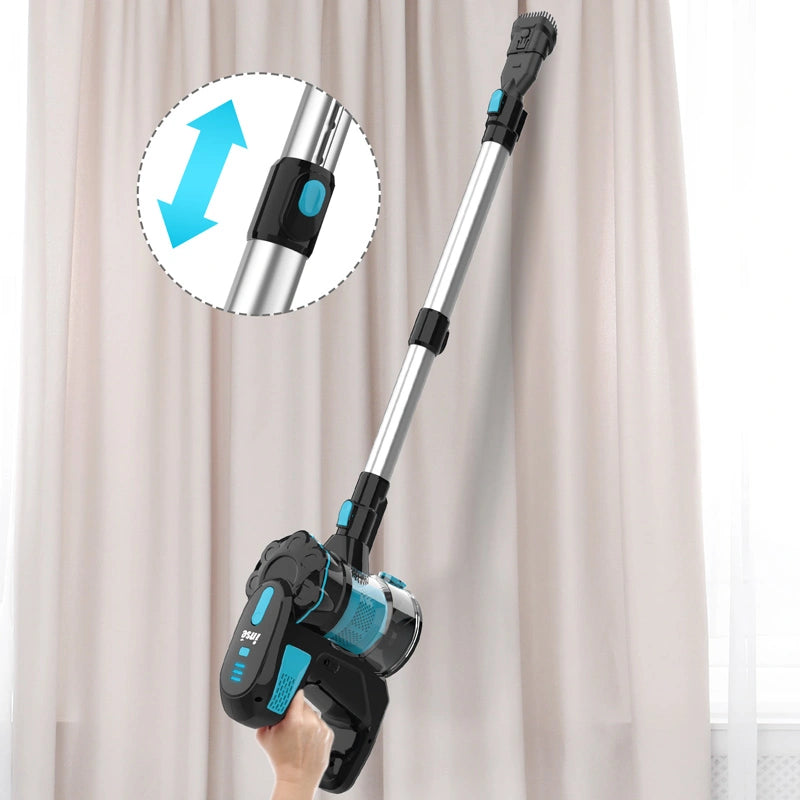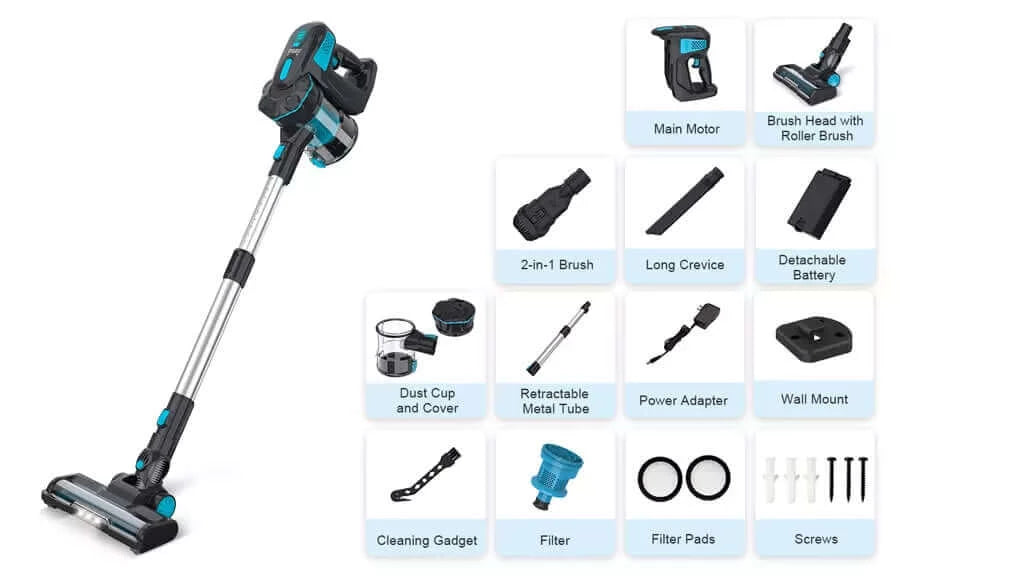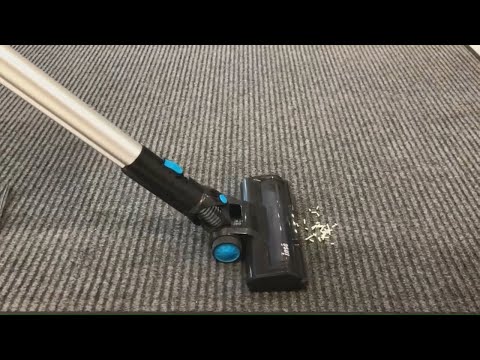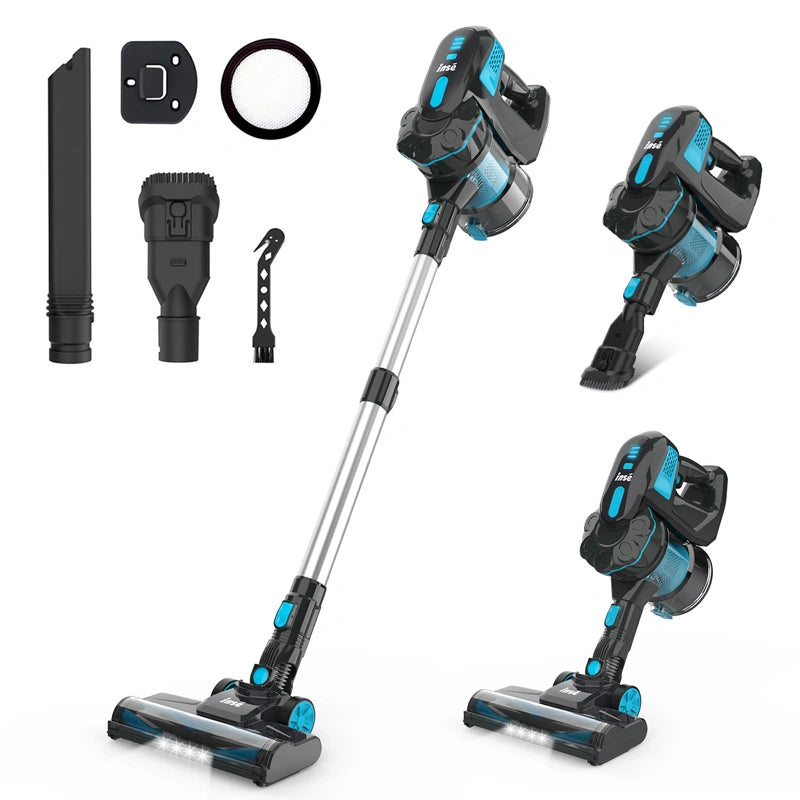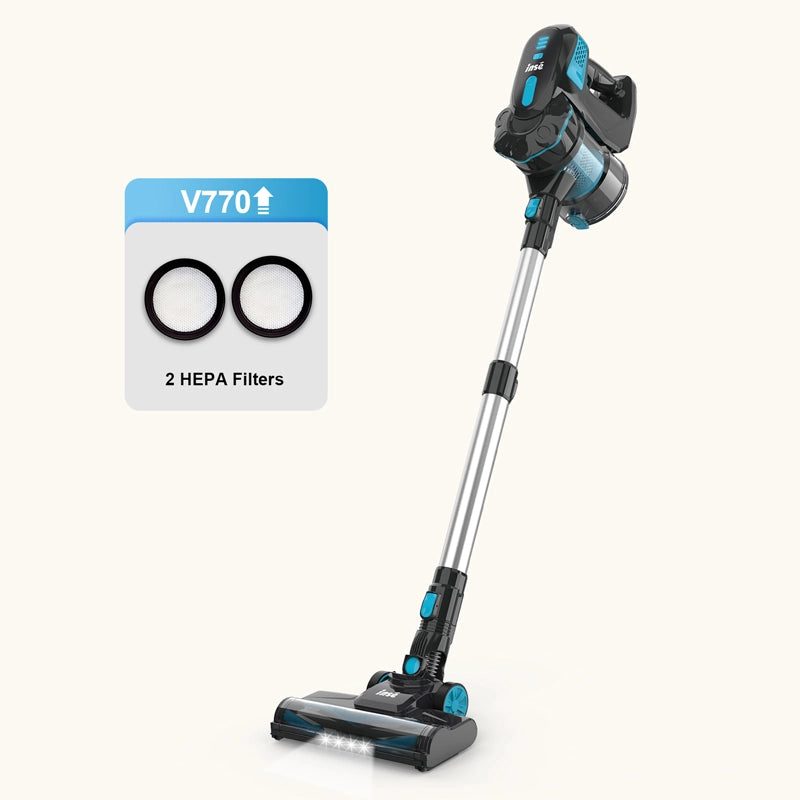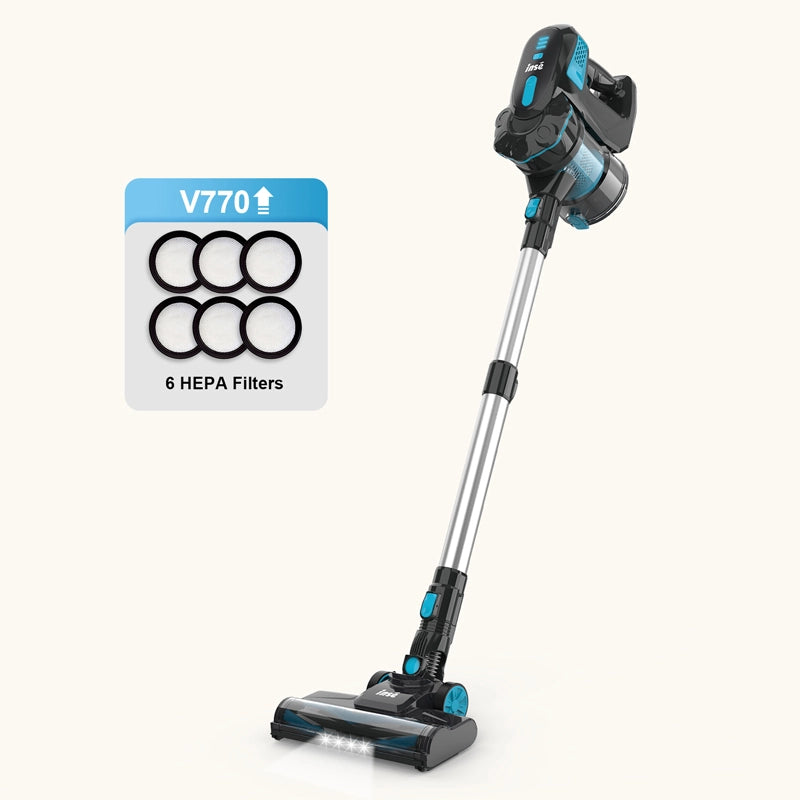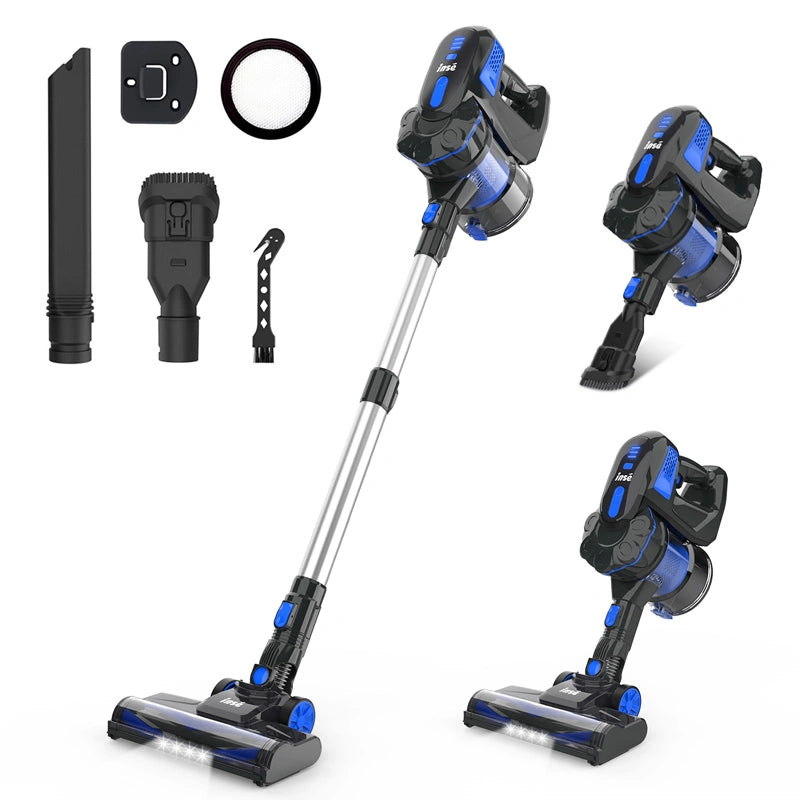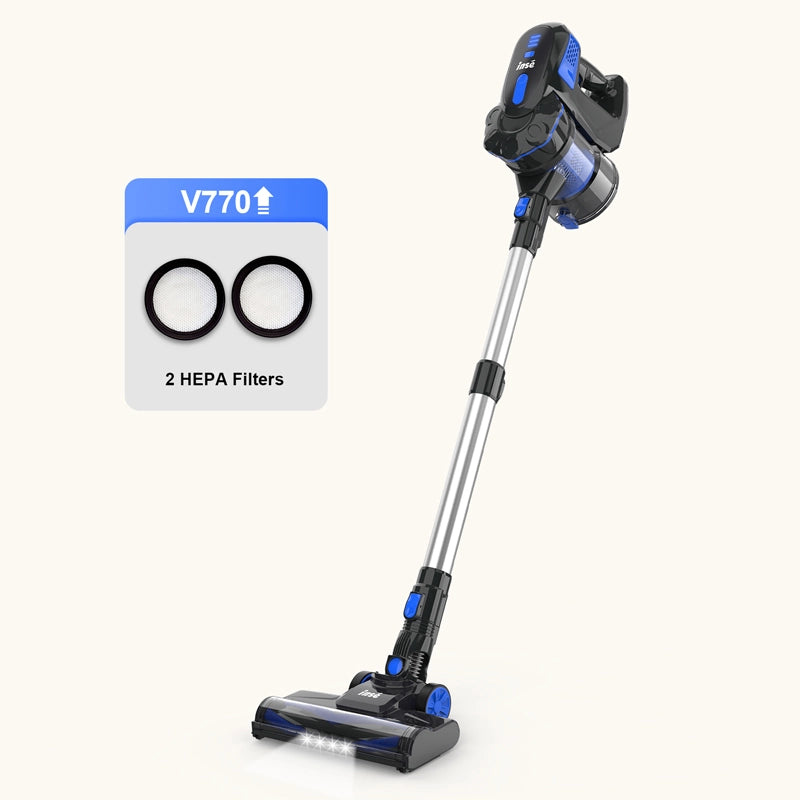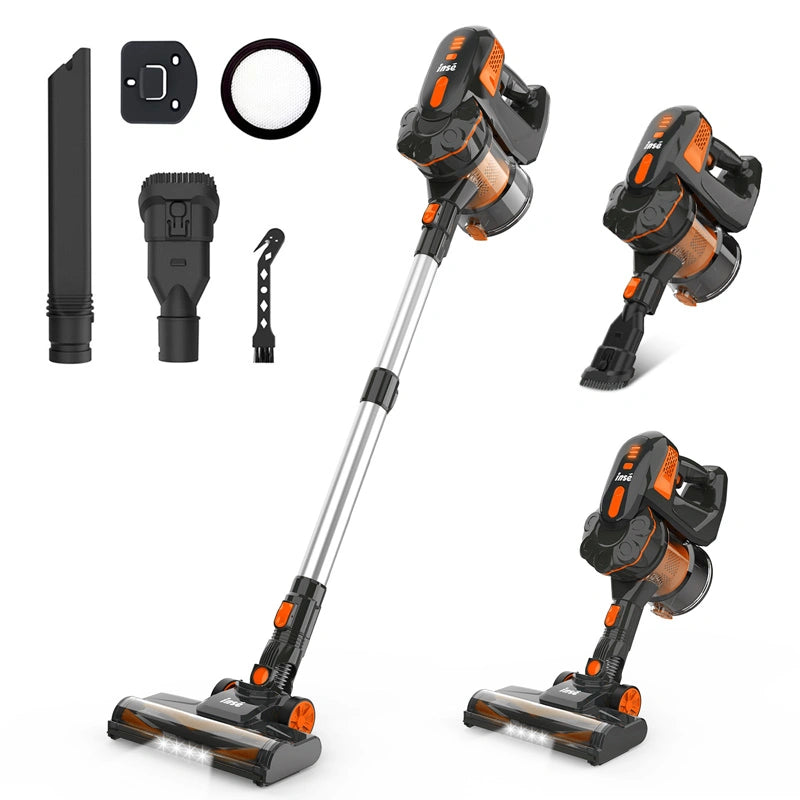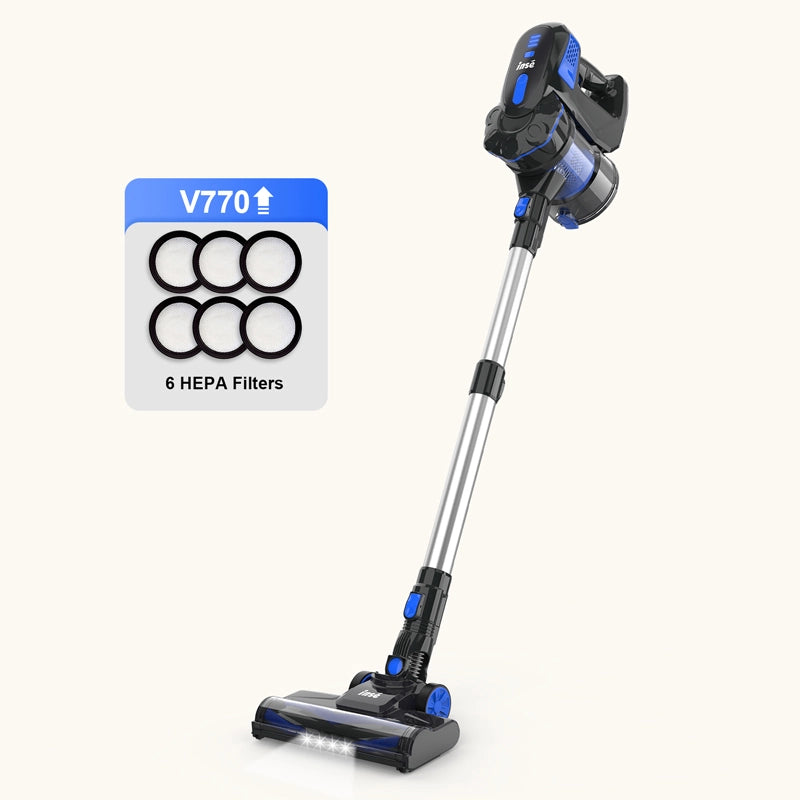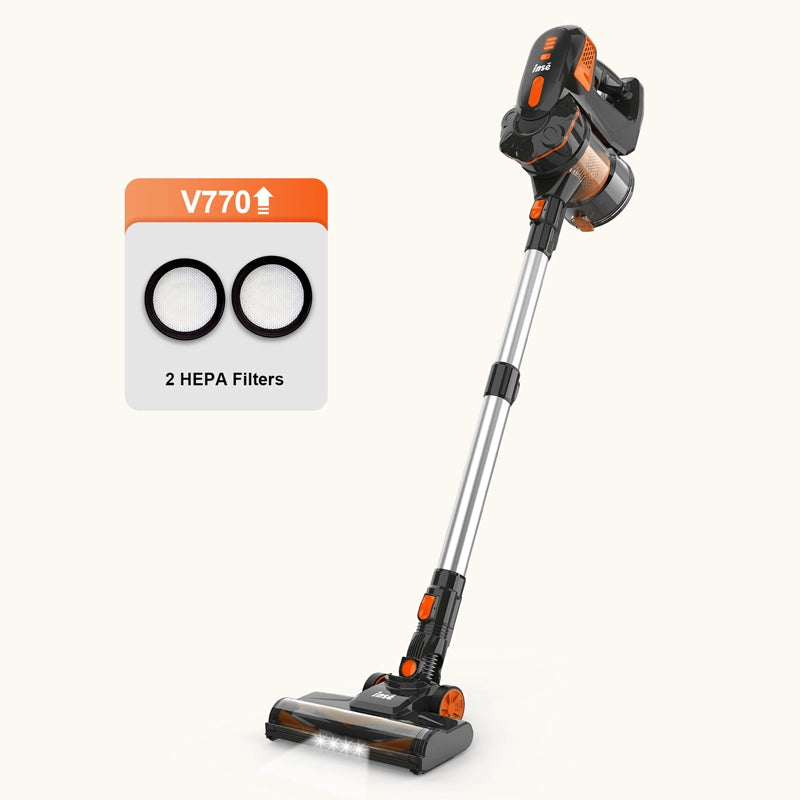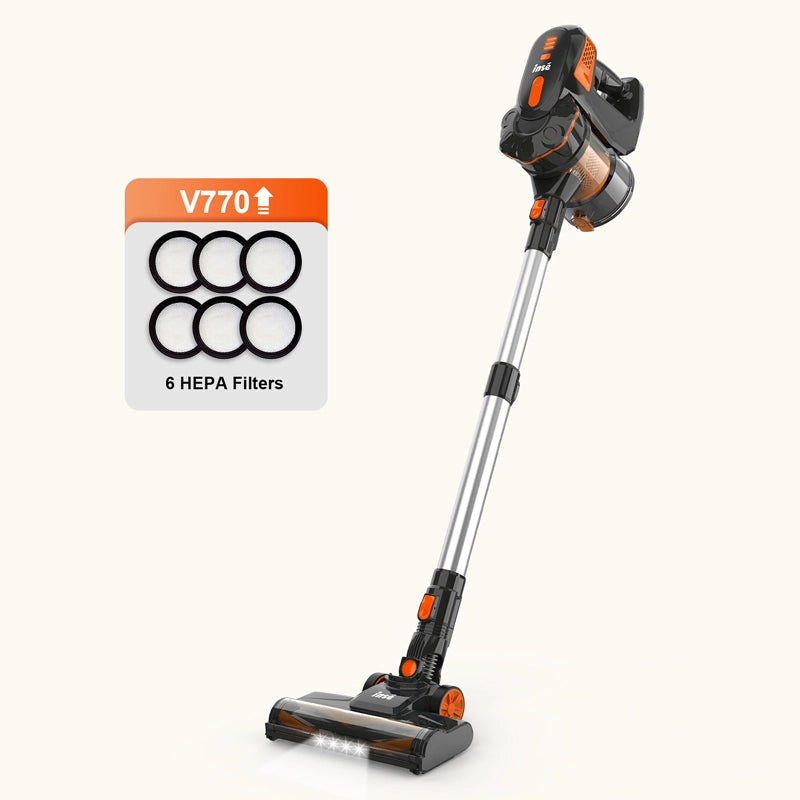 Why should I replace the filter regularly?
Maintaining the cleanliness of your vacuum cleaner's filter is crucial to ensure optimal suction power. Over time, if the filter gets clogged with dust and debris, it can severely impact the performance of your vacuum cleaner, leading to little or no suction at all.

To maintain the maximum suction of your vacuum cleaner, we recommend 1) cleaning the filter and stainless steel strainer regularly. 2) For cotton filter pads, wash them with clean water at least once a month and ensure that they are completely dry before putting them back. 3) For HEPA filters, use a cleaning tool to brush away the dirt, and DO NOT use water to wash them.

To ensure the best performance of your vacuum cleaner, we also recommend 4) exchanging the filter every 1-3 months, depending on your usage frequency. Before using the vacuum, make sure that the filter has been placed inside the dust box. Failure to do so may result in debris entering the host directly, causing damage to the motor.

If your vacuum cleaner has a pre-filter (gauze) with a blue arrow that wraps around the HEPA filter, do not remove it. The pre-filter is helpful in capturing more dust and can be washed in cool water."

By making these changes, the passage now reads more clearly and concisely, with specific instructions on how to maintain the filter and maximize the suction power of your vacuum cleaner.
Description

👉INSE V770 cordless dustbuster features 12Kpa suction and two power settings, making it suitable for cleaning various types of hard floors, low/medium pile carpets, and both hardwood and carpet surfaces.

👉Equipped with a 5-stage cyclone filtration system, the V770 stick vacuum efficiently filters and blocks 99.97% of debris inside the dustbin, including large particles like cat litter and cornflakes.

👉With a motor output power of 130W and a battery capacity of 2200mAh, this vacuum can meet your basic cleaning needs, leaving no garbage behind.

👉The flexible motorized head brush features LED lights that allow for easy cleaning of visible and invisible dust and dirt, ensuring a comfortable and thorough cleaning experience.

👉This 6-in-1 multifunction cordless stick vacuum comes with two extra cleaning tools, making it easy to clean every place you walk by and every corner you encounter.
Specification

Powerful Motor: 130W

Battery: 2200mAh

Suction Power: 12Kpa

Lightweight Body: 3.5lbs

Dusbin Capacity: 1L

Charging Time: 5h
Maintenence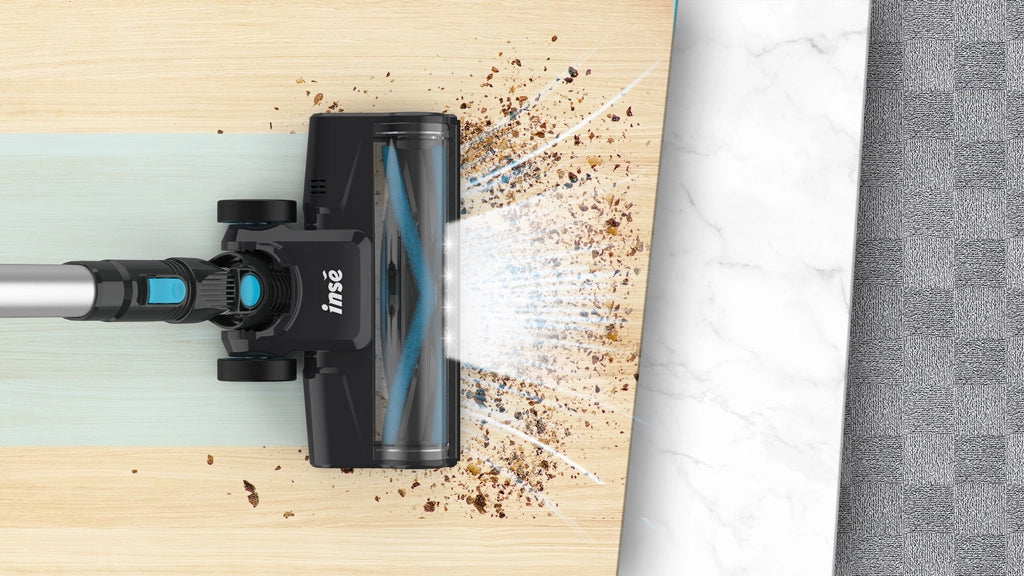 Convenient for Home Use
With 12Kpa suction and two power settings, this cordless vacuum is designed to handle various cleaning scenarios. With its compact design, it's easy to store and can also serve as an ideal vacuum for small apartments, delivering praiseworthy cleaning performance at an affordable price point.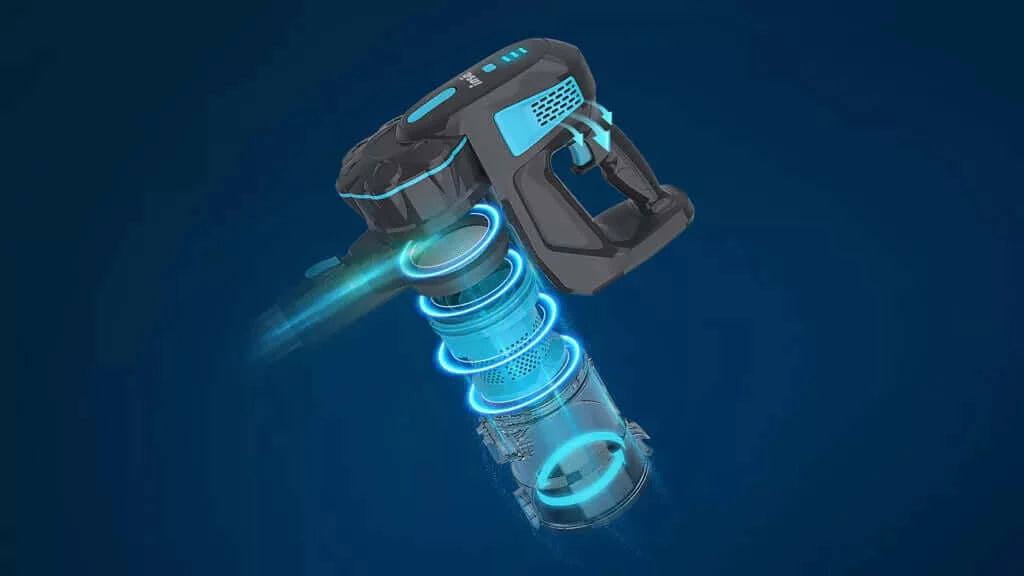 5-Stage Filtration
The 5-stage cyclone filtration system revolutionizes the vacuuming process, By blocking both visible and invisible waste inside the filters, this cyclone vacuum releases fresh and clean air, ensuring high air quality for breathing. The washable and detachable filters also prevent the growth of bacteria and prolong the life of the cordless stick vacuum.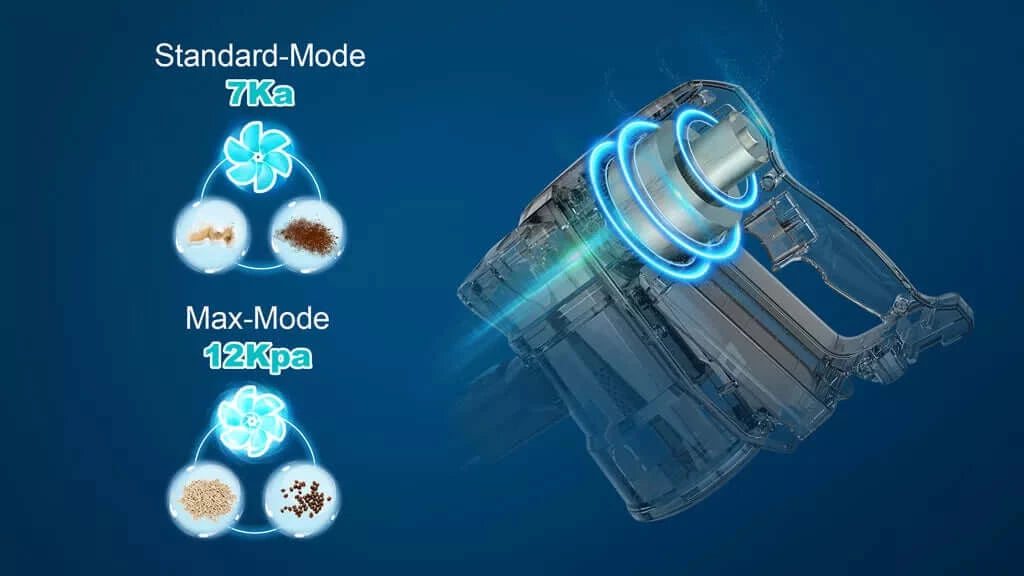 Simple or Deep Clean
With a powerful 130W motor that can offer 40000 rotations per minute, this wireless vacuum operates with maximum efficiency. The motor works in tandem with a 2200mAh battery to make vacuuming less tiring and more productive. The low power setting is ideal for daily simple cleaning, while the high power setting is suitable for deep household cleaning tasks.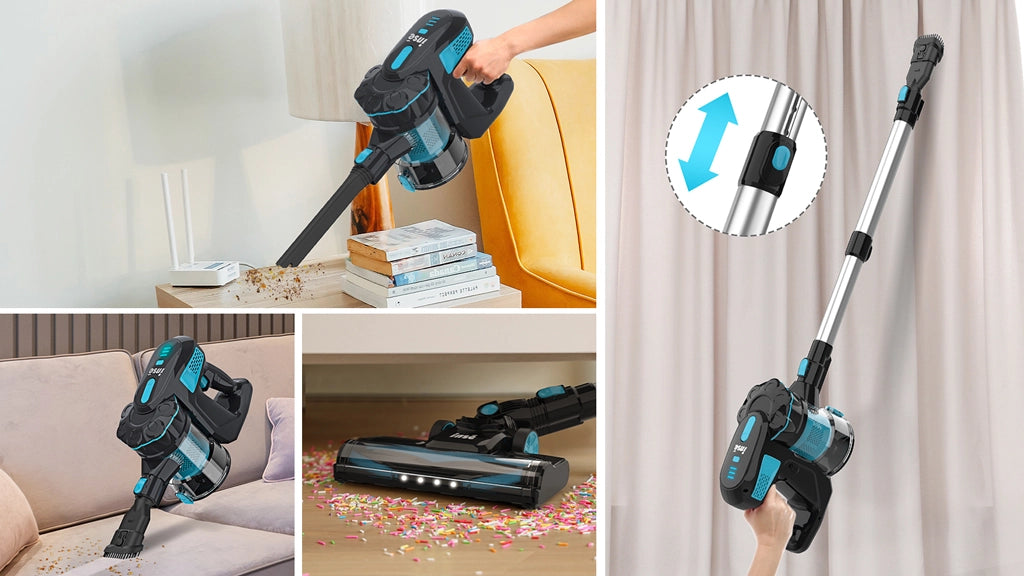 Fit Any Scenarios
This 6-in-1 multifunctional vacuum sweeper is a true chore helper convergence, capable of tackling any cleaning task you require. With just one vacuum, you can clean stairs, couches, corners, gaps, ceilings, and curtains – there's virtually no limit to its capabilities. Additionally, it comes with two cleaning tools designed to keep the vacuum itself clean and well-maintained.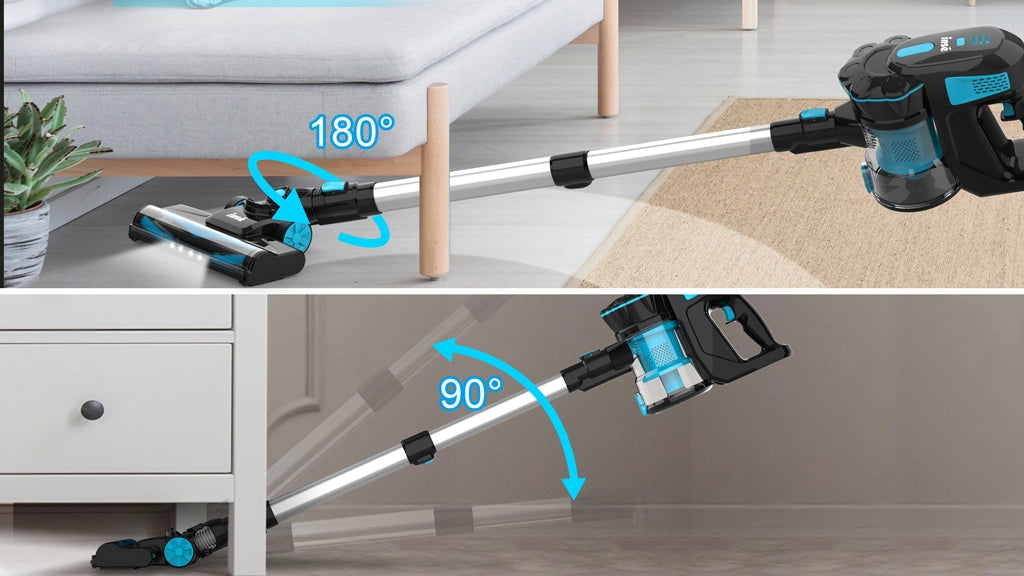 So Flexible
This electric broom comes with a built-in light that illuminates dark corners and areas under furniture, making cleaning more tangible and visible. Its flexible motorized brush head features small wheels that allow for effortless movement thus the vacuum can be easily pulled to any location.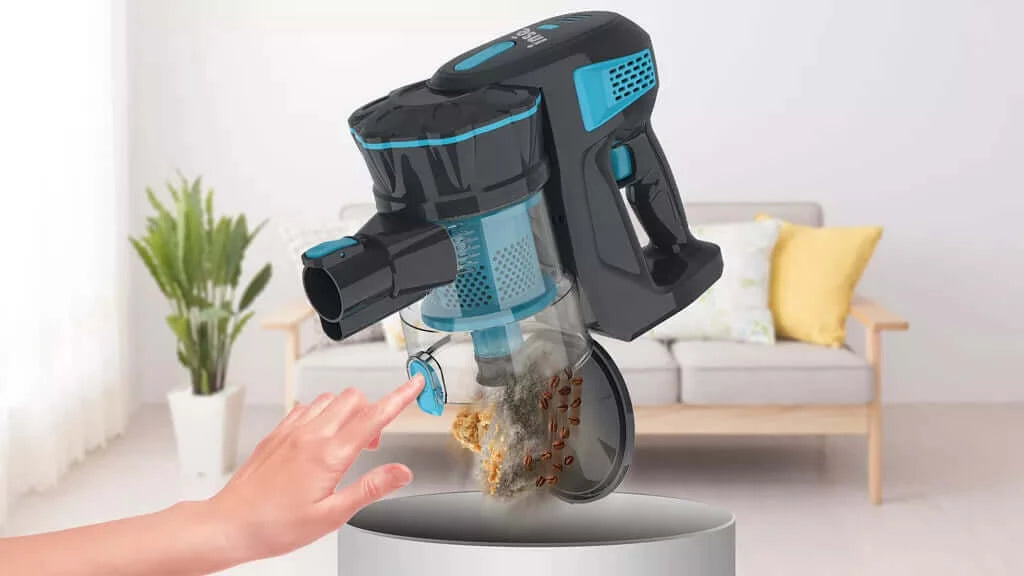 Large Dustbin
The cordless sweeper's 1L large dustbin provides ample space to store dirt and debris, with no messy vacuum bags or dirty hands. When it's time to empty the bin, simply press the release button, and all the waste will be disposed of at once.
Clean Stairs

This wood floor vacuum could turn handheld to clean stairs while maintaining good suction, ensuring the effective removal of debris from stairs.

Brush and Vacuum

By combining the motorhead with the 2-in-1 brush, this versatile vacuum is ideal for cleaning couches, as it can quickly and smoothly pick up debris.

Clean Furniture

Using the crevice tool, this vacuum can easily transform into a vacuum for furniture, enabling you to keep all of your furniture clean and shining.
Clean Curtain

If you want to keep your curtains clean without the hassle of constant washing, attaching the extendable tube with the 2-in-1 brush is perfect for you.

No Spider Web

This set of parts is designed to reach far distances and is particularly useful as a ceiling vacuum to remove spider webs and dust that may have accumulated.

Easy Storage

The vacuum can be easily mounted on the wall using a wall mount, helping to keep your home tidy and organized.
V770/V70 Parts & Accessories
Great little multi purpose vacuum.
It really is a great little multi purpose vacuum but a little complex for the average user, I keep having to help people get it back together when they pull it apart to clean it, which is a lot cause it jams ALL THE TIME! and is hard to get back together without breaking. Then I am not impressed with the power, even in high mode it can't pick up some of the most basic weighted stuff. Great for light weight items and maybe a small apartment. Definitely not the be all end all for a large family vacuum.
Suction isn't very good
I got this vacuum in hopes of keeping our basement floor vacuumed more regularly. I am finding that I still need to bring down our bigger vacuum to actually get the dirt and dog hair completely cleaned up. I'm disappointed this doesn't work as well as I had hoped it would.
Bought for Mother-In-Law
So my husband and I bought this for my mother in law. She lives alone all the way in Wisconsin. Anyway, she has bad hips and needed an easy vacuum. Something simple. THIS is perfect for her. She used it the first day she got it and called to say it was so easy to use. She said it switched from the carpet to the linoleum smoothly and she loves that it is cordless! She doesn't have to worry about the animals or her tripping over the cord.
Light weight vacum
Easy to use and dump canister. Love the fact its cordless. Great suction. Also you can wash the filter
Better than average
Not the most heavy duty, but gets around well and gets the smaller space.