INSE S10 Cordless Vacuum For Pet Hair Power Saving with 26Kpa Powerful Suction
Shipping Countries: US/AU
Save $76 and Get Extra 12-Month Warranty
Regular price

$175.99

Sale price

$99.99 USD
Why should I replace the filter?
Free Shipping over $15
3D Secure Payment System
Prompt Email Support
Share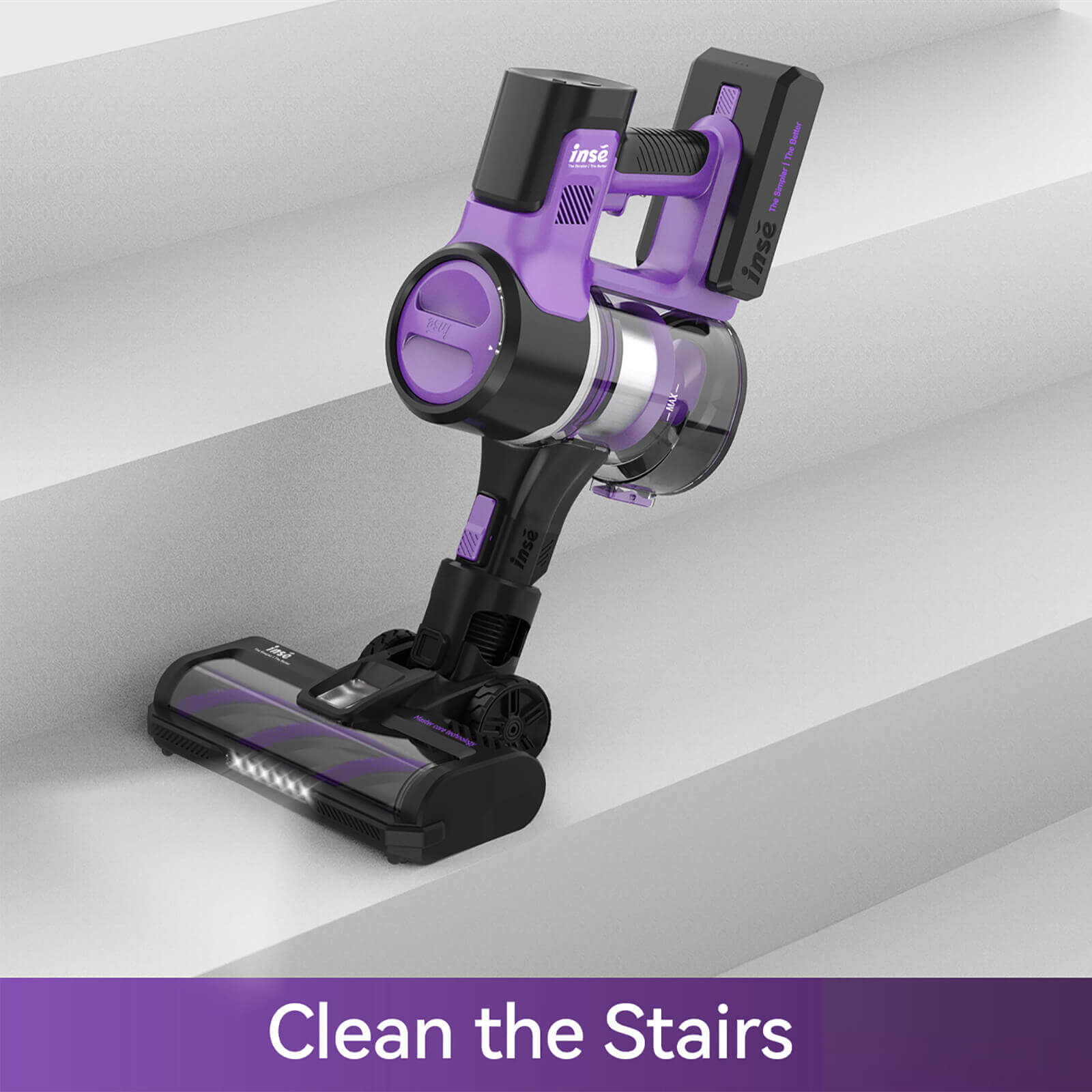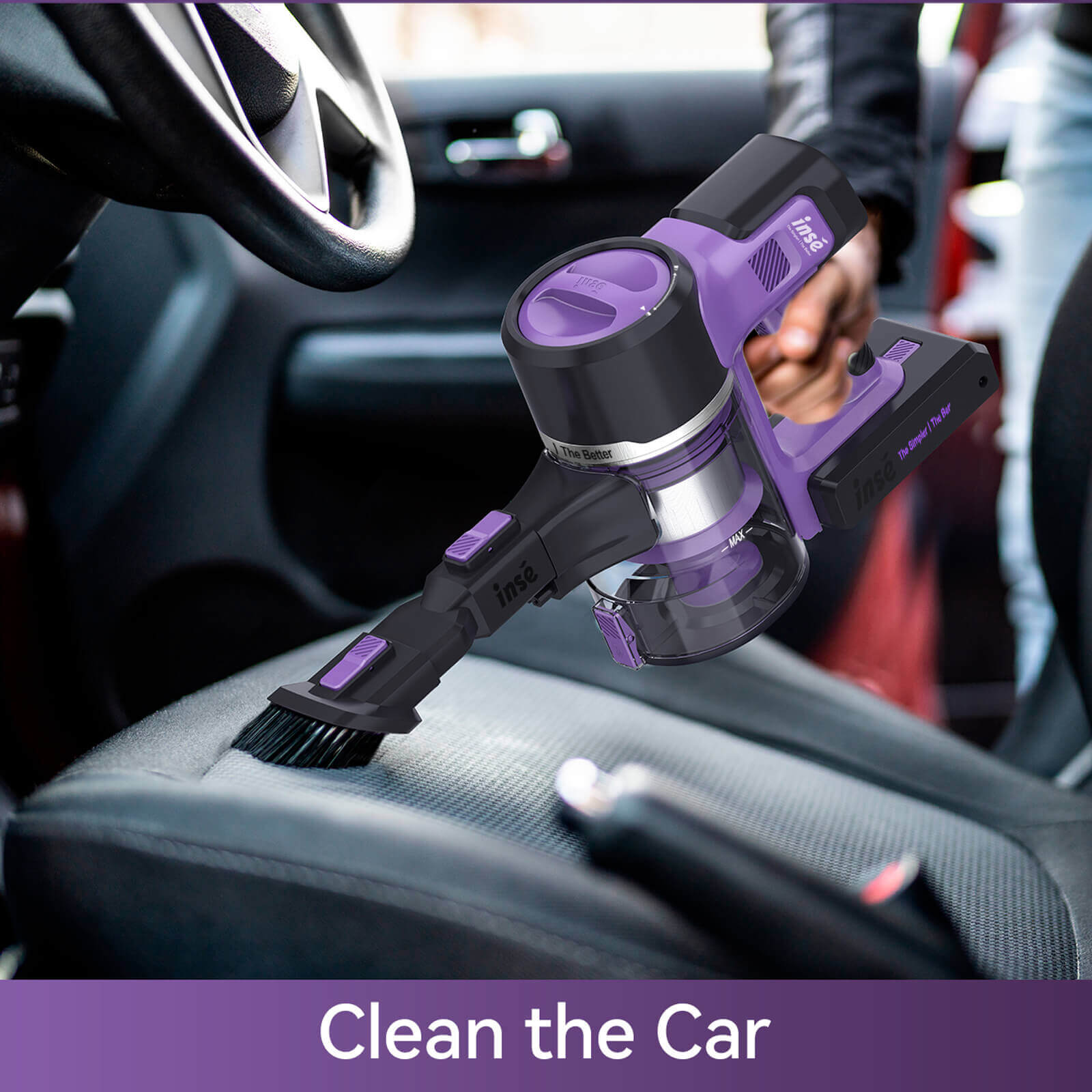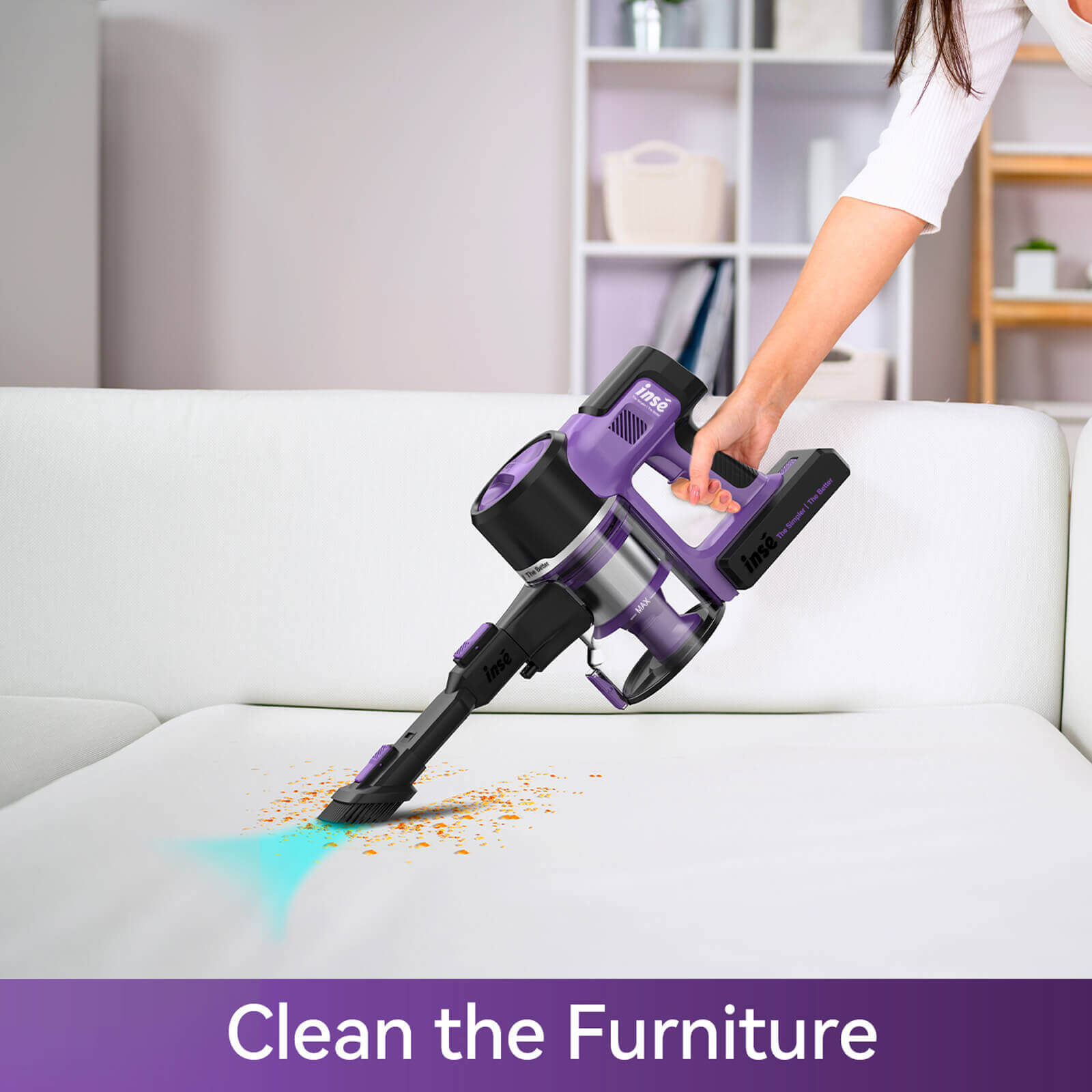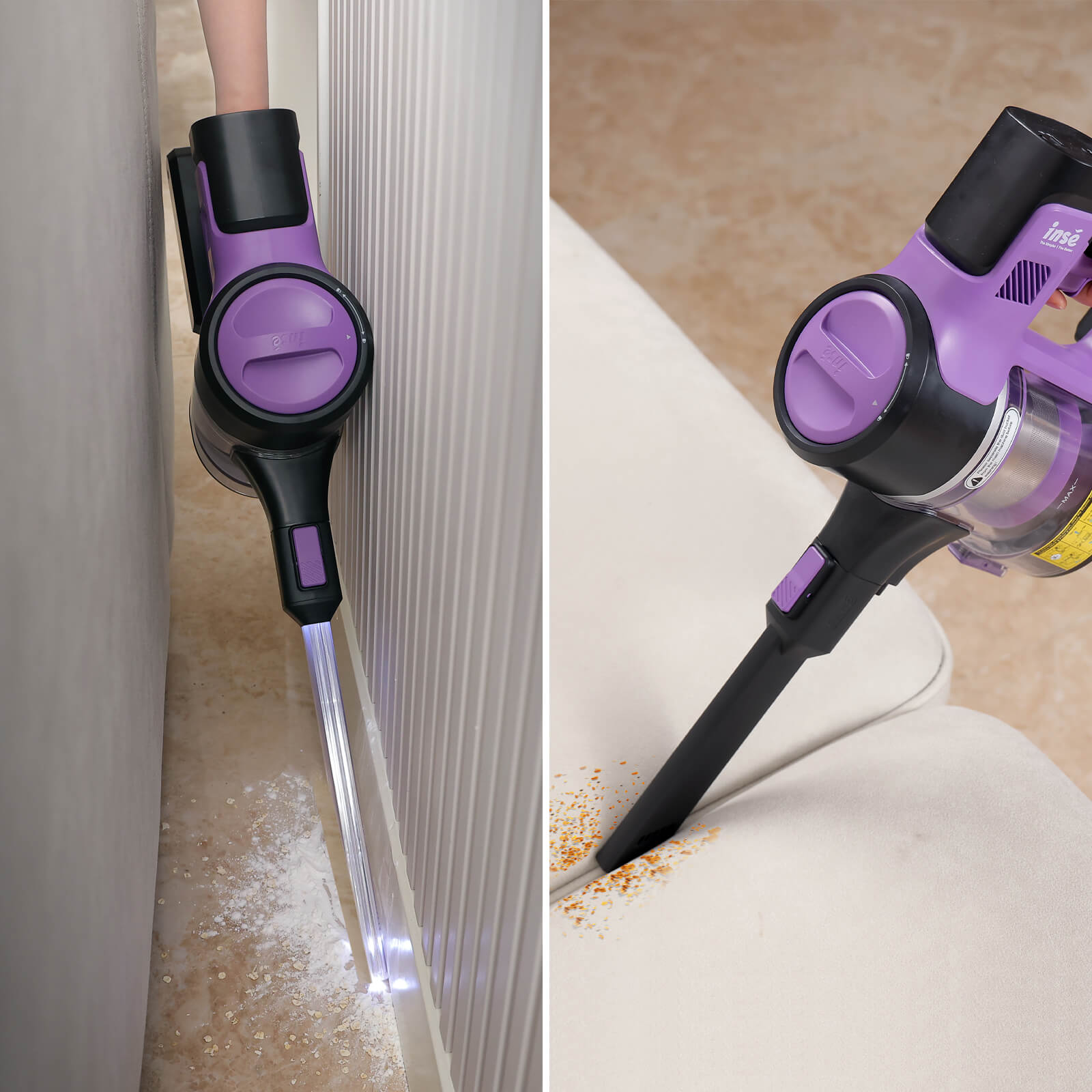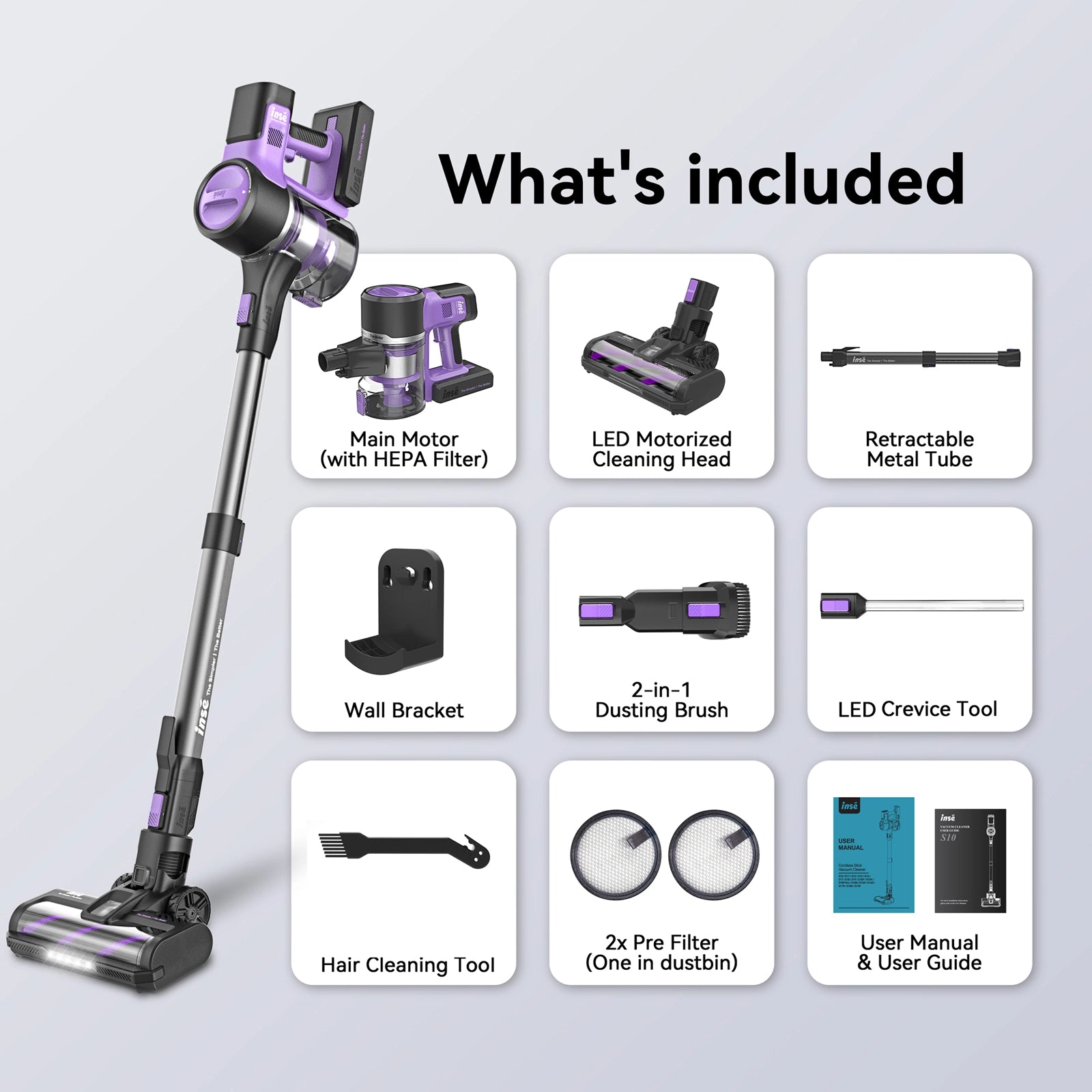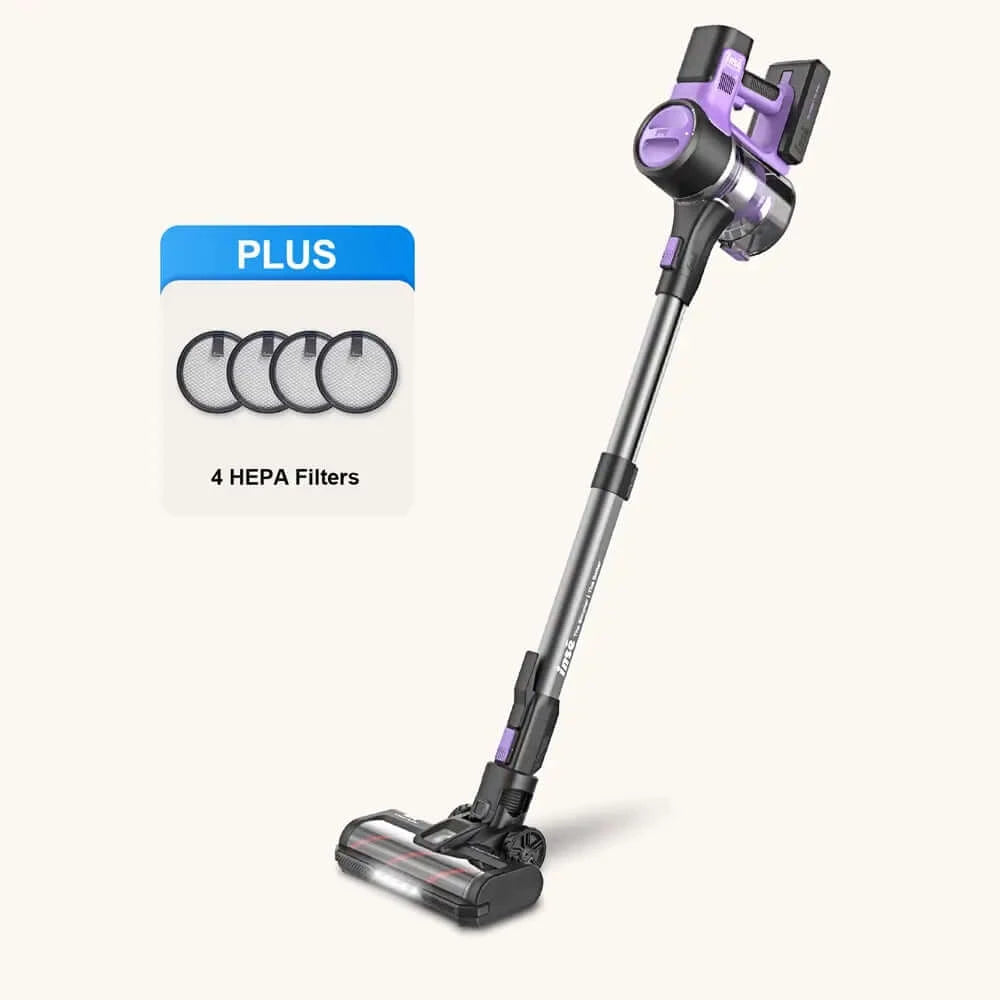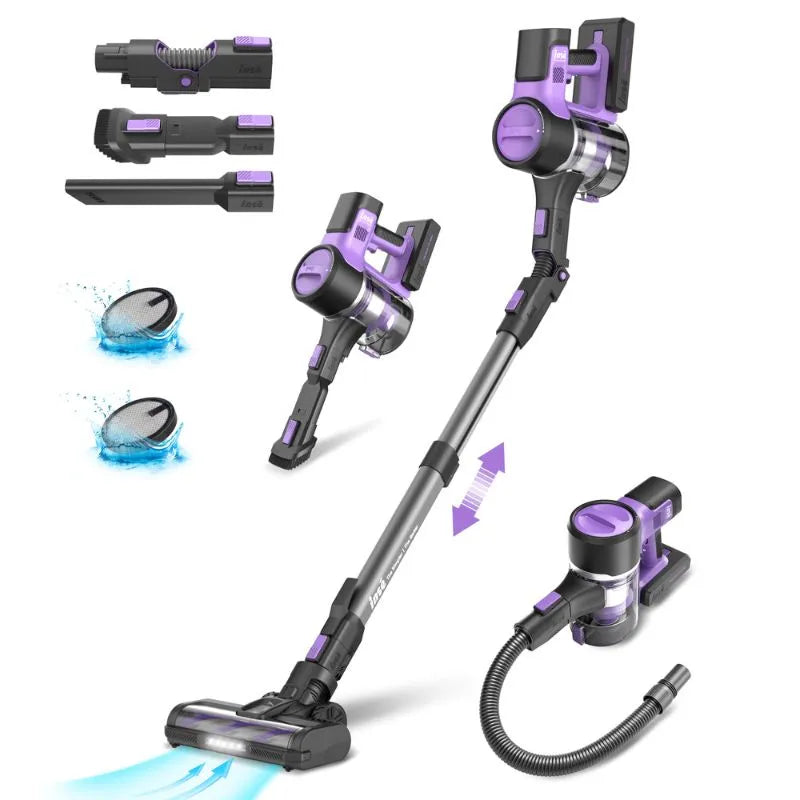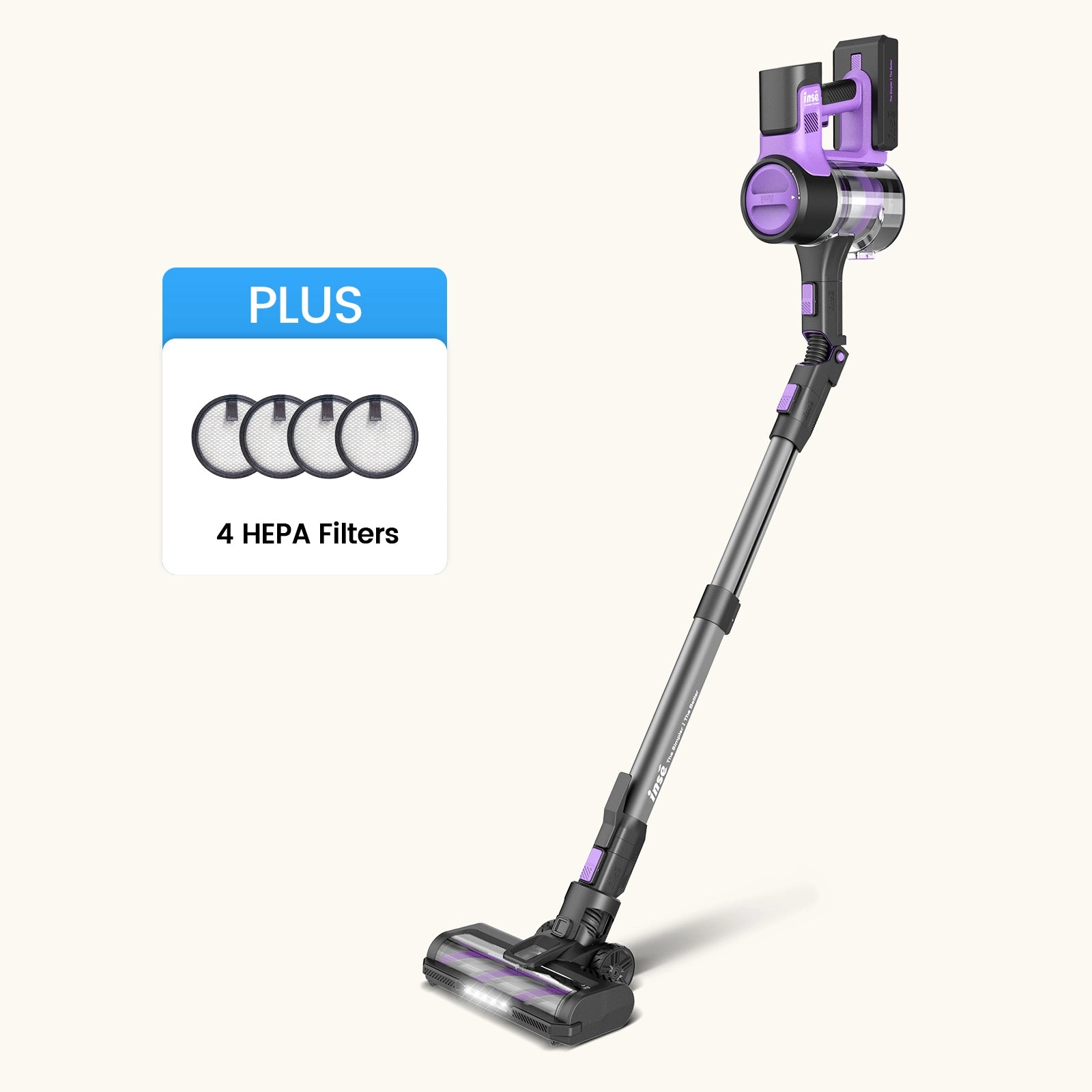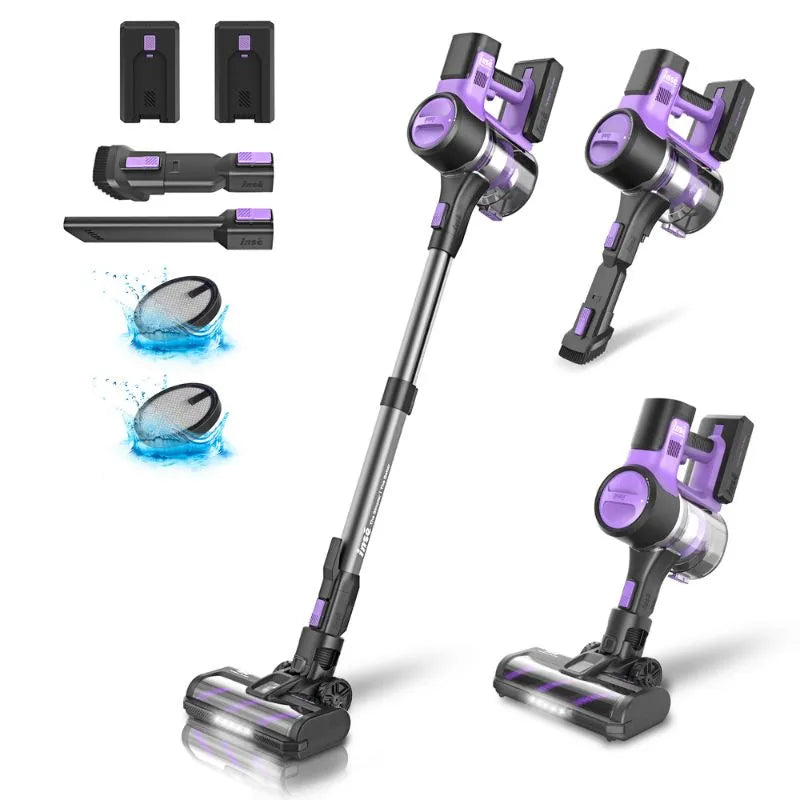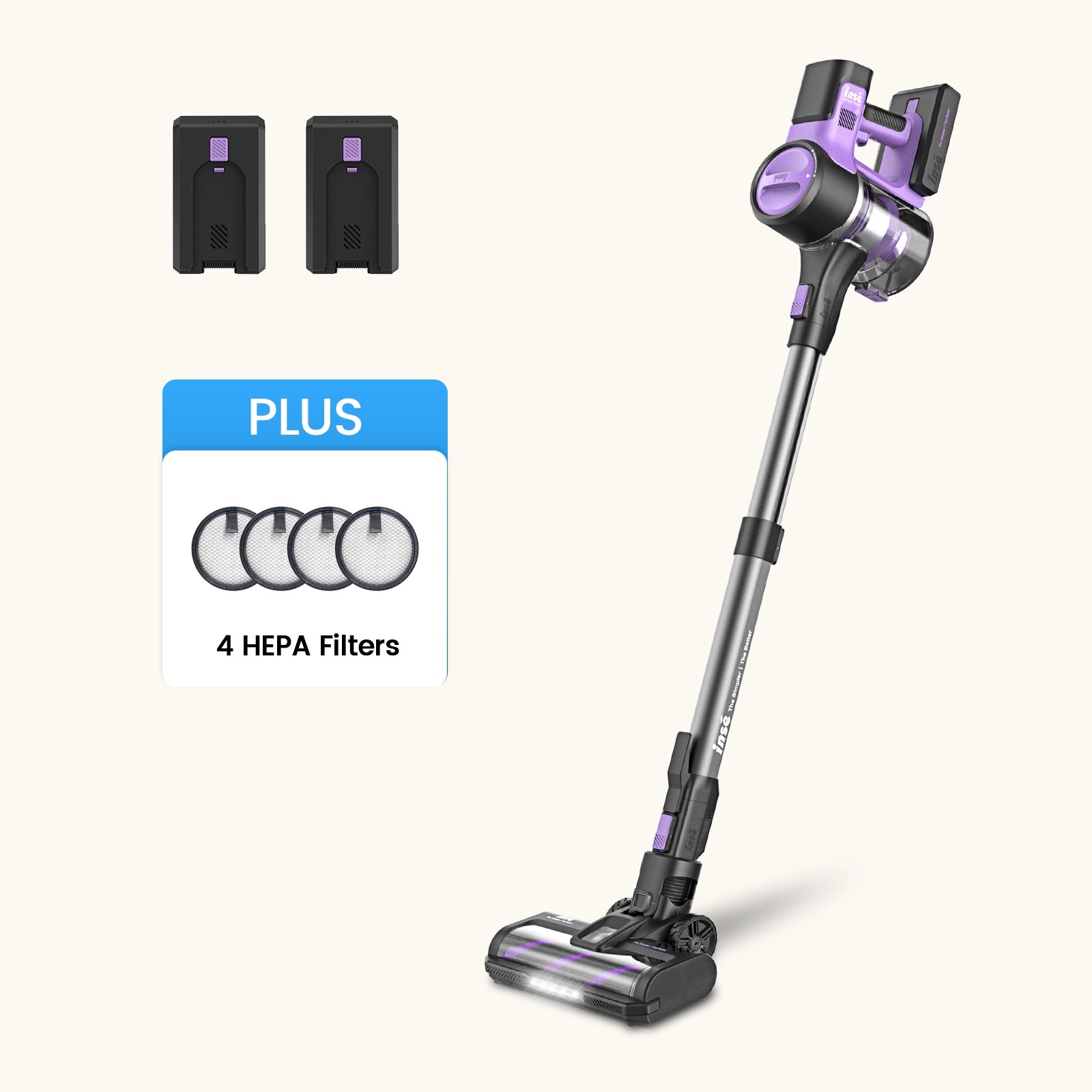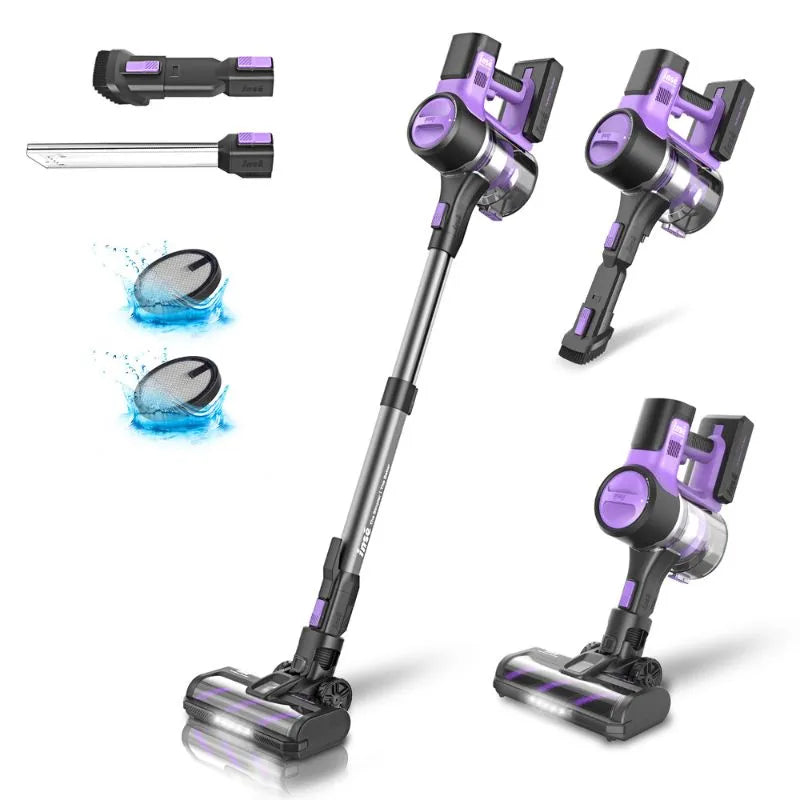 Why should I replace the filter regularly?
Maintaining the cleanliness of your vacuum cleaner's filter is crucial to ensure optimal suction power. Over time, if the filter gets clogged with dust and debris, it can severely impact the performance of your vacuum cleaner, leading to little or no suction at all.

To maintain the maximum suction of your vacuum cleaner, we recommend 1) cleaning the filter and stainless steel strainer regularly. 2) For cotton filter pads, wash them with clean water at least once a month and ensure that they are completely dry before putting them back. 3) For HEPA filters, use a cleaning tool to brush away the dirt, and DO NOT use water to wash them.

To ensure the best performance of your vacuum cleaner, we also recommend 4) exchanging the filter every 1-3 months, depending on your usage frequency. Before using the vacuum, make sure that the filter has been placed inside the dust box. Failure to do so may result in debris entering the host directly, causing damage to the motor.

If your vacuum cleaner has a pre-filter (gauze) with a blue arrow that wraps around the HEPA filter, do not remove it. The pre-filter is helpful in capturing more dust and can be washed in cool water."

By making these changes, the passage now reads more clearly and concisely, with specific instructions on how to maintain the filter and maximize the suction power of your vacuum cleaner.
Description

🟣The INSE S10 cordless vacuum is a powerful cleaning machine that will leave your home spotless! With a dominant 350W/140AW high-power brushless motor, it generates an impressive airflow of up to 26KPA, making it easy to pick up pet hair, debris, and even cat litter. Plus, it offers three power modes, making it easy to clean any surface, from low/mid pile carpets to hardwood floors, stairs, ceilings, sofas, cars, and more.

🟣With up to 50 minutes of runtime, you can clean your entire home without interruption. The 6-stage filtration system ensures fresh air during cleaning operations, making it friendly to families with pets or the elderly. And with a filtration rate of up to 99.97%, you can breathe easy knowing that the air in your home is clean and healthy.

🟣The INSE S10 cordless vacuum is lightweight, portable, and comes with versatile attachments, making it easy to clean hard-to-reach corners. The 1.2L dustbin has a mess-free emptying feature, and the LED motorized cleaning head and wall-hanging compact storage make it convenient to use and store. Plus, with a memory function that automatically starts at the speed setting you used last time, cleaning your home has never been easier!

Say goodbye to messy, inconvenient, and inefficient cleaning with the INSE S10 cordless vacuum. It's the perfect cleaning companion for any home, and it's sure to leave your floors and surfaces looking and feeling their best.
Specification

Powerful Motor: 350W/140AW

Battery: 2200mAh

Suction Power: 26Kpa

Lightweight Body: 3.5lb

Dustbin Capacity: 1.2L

Charging Time: 4-5h
Maintenence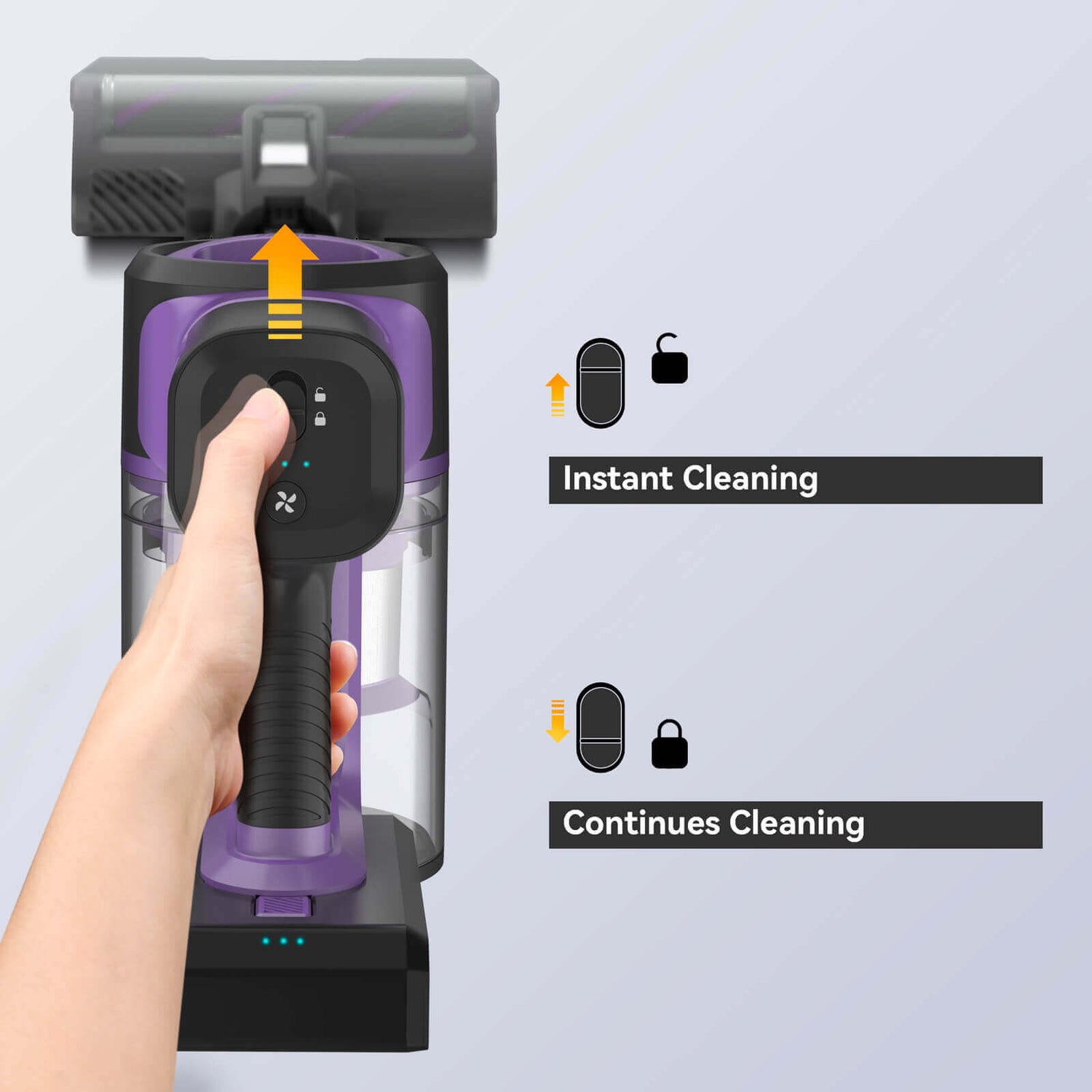 Quick Clean&Whole Clean
INSE S10 portable vacuum features two working modes that enable you to switch between manual trigger mode and continuous cleaning mode. When unlocked, the vacuum activates only when you hold the trigger, saving power for quick clean-ups. In locked mode, the vacuum runs continuously without requiring you to hold the trigger, making it more convenient for whole-house cleaning.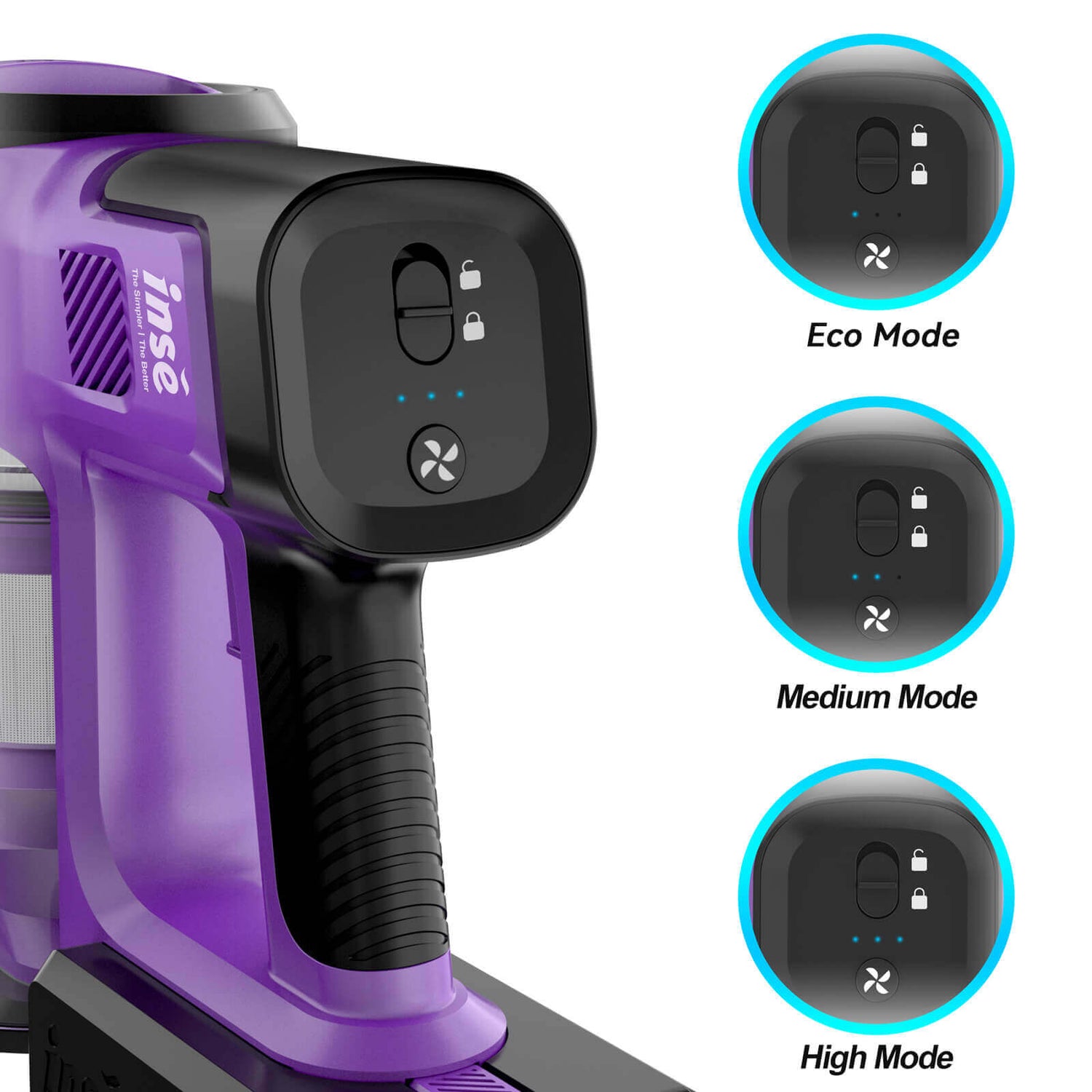 Three Power Modes
This cordless stick vacuum offers three power modes to cater to your cleaning needs for different areas or scenarios. The medium power mode and eco power mode are suitable for cleaning light debris like hair and small particles such as snack foods. The high-power mode is ideal for larger or heavier particles, such as cat food or small pieces of gravel from floors, upholstery, draperies, and other surfaces.
Steady & Strong Power
Boasts a superior 350W/140AW high-power brushless motor, it generates a high-speed airflow of up to 26Kpa. Its multi-cone filter design separates dirt from the wind, providing a better environment for vacuuming and increasing efficiency by up to 30%.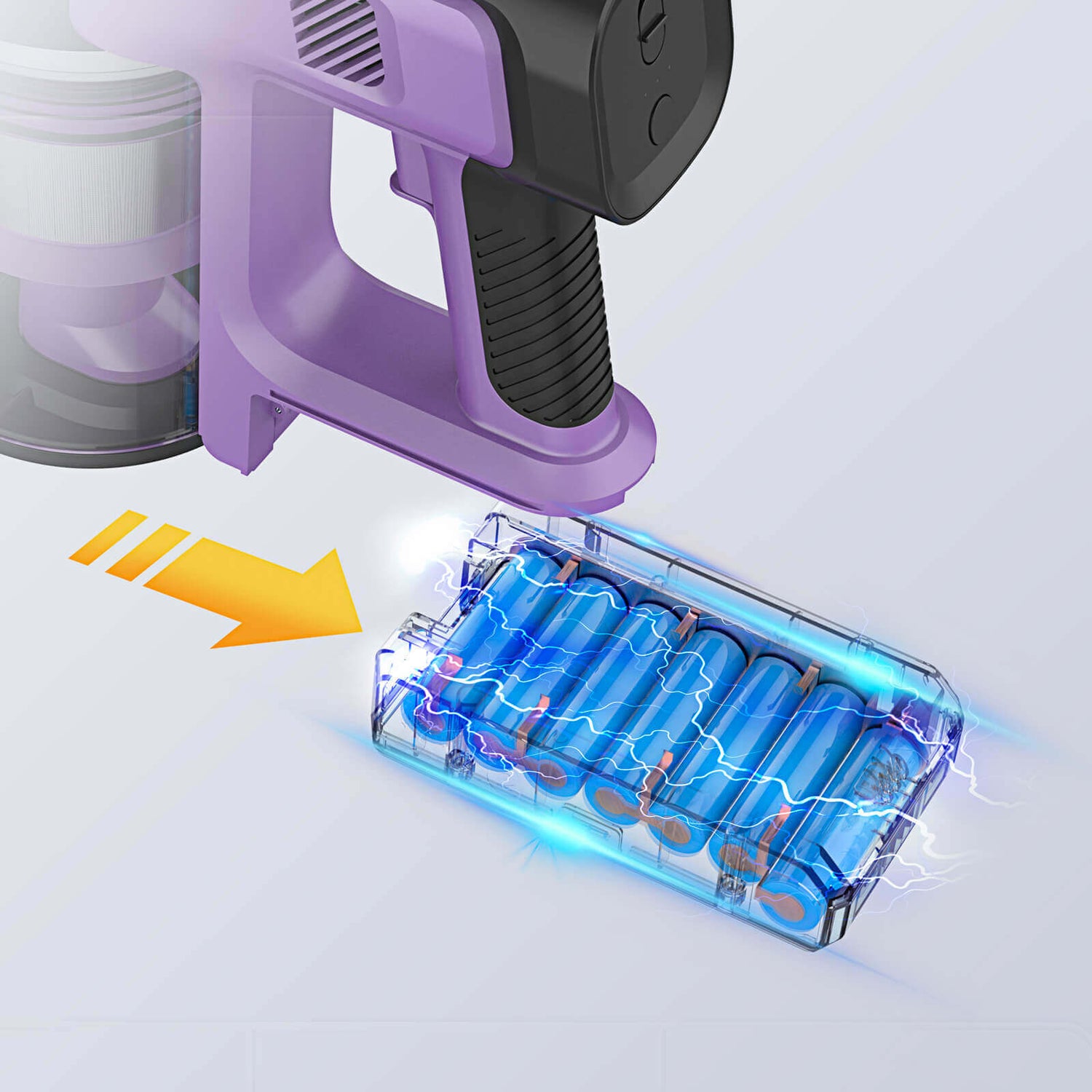 Lasting Long Runtime
It offers up to 50 minutes of runtime in eco power mode, perfect for uninterrupted whole-apartment cleaning without needing to recharge. The detachable battery pack provides a flexible choice for charging. With 10-15 minutes of runtime in deep mode and around 30 minutes in comfortable mode, the INSE S10 delivers reliable and efficient cleaning performance for different needs.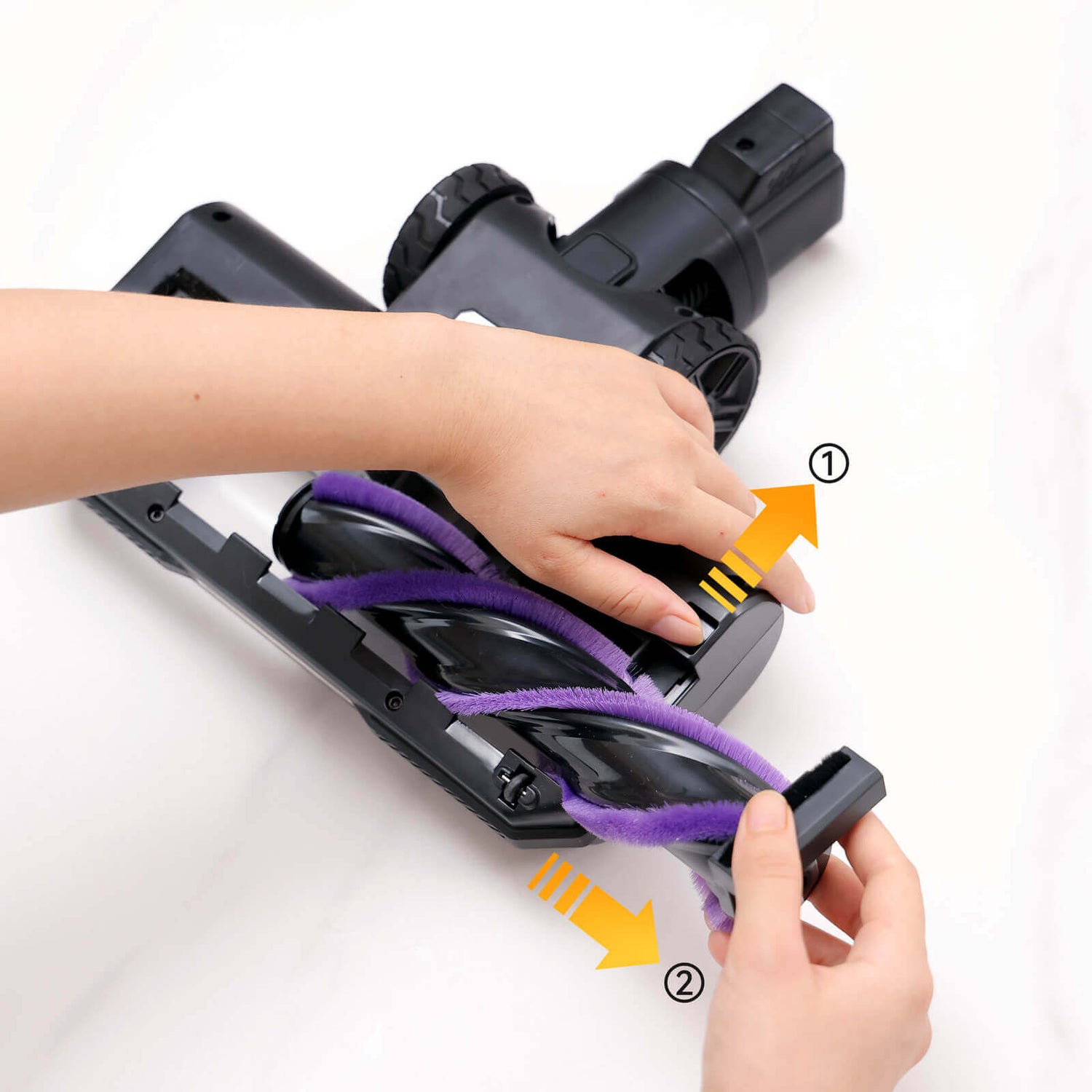 Easy-Detach Roller Brush
It stands out from other vacuums with its unique detachable roller brush, showcasing the brand's attention to detail. To clean debris or hair around the brush, simply push the unlock button, and the roller brush slips out effortlessly. This innovative feature provides added convenience and makes it easier to maintain the vacuum for optimal performance roller brush.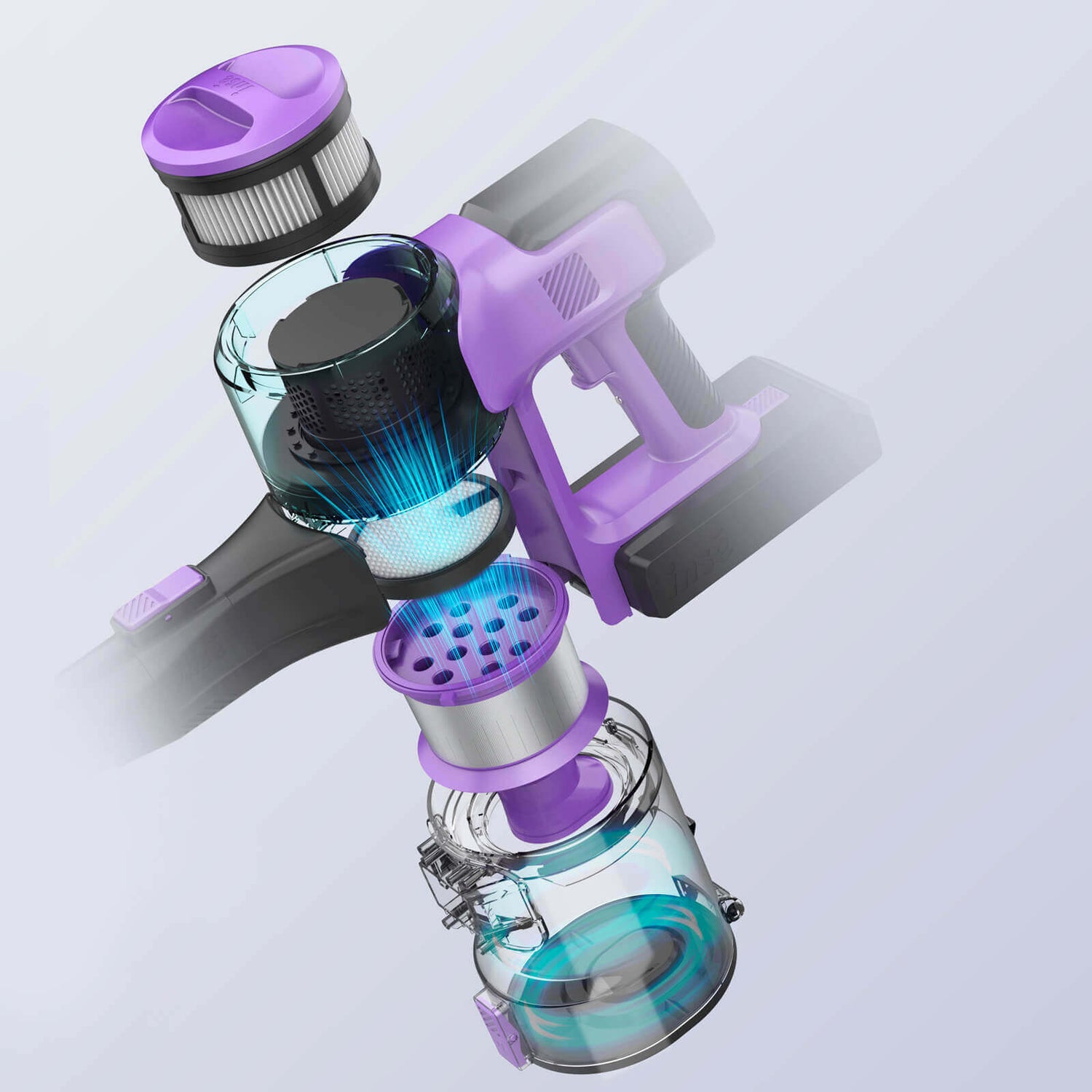 Enhanced Filtration Tech
Features a 6-stage filtration system, the vac ensures fresh air during the cleaning operation. With 12 conical structures and centrifugal force from high-speed rotation, the vacuum separates even the finest dust particles, achieving an overall filtration rate of up to 99.97%. This filtration system can capture common airborne pollutants, providing cleaner air for you and your family as you clean.
Precisely & Visible Cleaning

Its transparent crevice tool provides added convenience when cleaning dark corners or narrow spaces. Its transparent design enables you to see debris on the floor clearly.

Reaches Narrow Area with Ease

Its 150° wide-angle brush and 90° vertical angle head brush design make it easy to clean tight spaces and hard-to-reach areas like under the bed, ensuring a spotless home.

Customized Work Mode

With a memory function, it remembers the last cleaning mode you used. This eliminates the need to spend time and effort readjusting the mode every time you use the vacuum.
1.2L Large Dust box

It has a large dust box that reduces emptying frequency and ensures uninterrupted whole-house cleaning. With its lightweight main body, cleaning is effortless and convenient.

Illuminate Every Corner

Its head brush LED lights illuminate surfaces ahead, making it easier to clean dark corners and narrow spaces, ensuring that you can clean every nook and cranny of your home.

Less Maintenance Cost

Wash the filter and strainer with clean water at least once a month, and dry them completely before refitting. Proper maintenance ensures long-lasting operation.
Weight
I just got it today . So far it seems to be ok..just a little heavier than i thought it would be..
Love It--Price Is Right and the Suction Is Strong
I can't believe how well this works--and it's easy to take apart to add the attachments. The weight is minimal, and without a cord I can go anywhere without finding an outlet! I would highly recommend it.
Works well
Heavier than the Dyson but performance and maneuverability are ok after 2 months of light use.
Good quality
Works well… better than my upright bissle pet vacuum