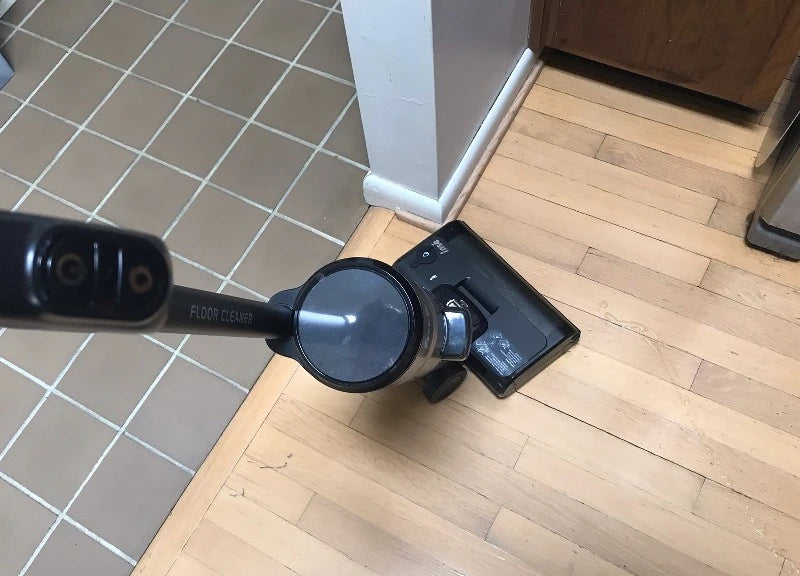 REVIEW – I'm always looking for gadgets that make my household chores faster and easier. The idea of a vacuum and mop combo, which would theoretically cut in half the time it takes to clean my floors, is an exciting prospect. I've tested other wet/dry vacs, but the INSE W5 stood out because it's cordless, self-propelled, and self-cleaning.
What is it?
The INSE W5 is a self-propelled, self-cleaning vacuum and mop, all in one.
What's in the box?
INSE W5 wet dry vacuum

Handle

Storage base

Power adapter

Cleaning tools (2)

Roller cover

Detergent sheets (pack of 100)

Measuring cup

Hepa filter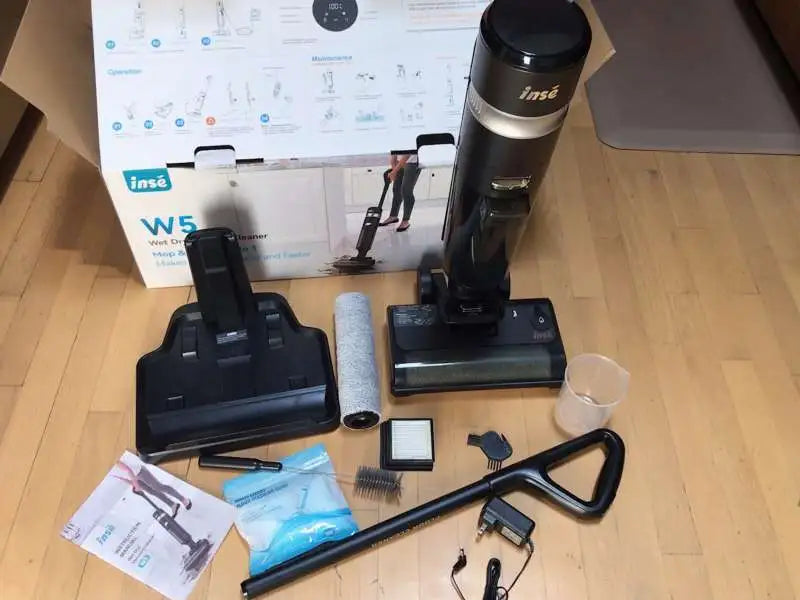 Hardware specs
Manufacturer: INSE

ASIN: B09PQV2V9P

Country of origin: China

Item model number: W5

Item Weight

 

9.25 Pounds

Capacity: 0.45 L (clean water); 0.75L (dirty water)

Noise Level: 70 dB

Batteries: 1 Lithium Ion battery required (included)

Charging time: 4-5 hours

Run time: up to 35 minutes

Rated voltage: 22.2V

Rated power: 200W

Adapter input: 100-200V; 50/60Hz max 1.2A

Adapter output: 26.5V 800mA
Design and features
Setup
Setting up the INSE W5 wet dry vacuum is as simple as clicking the handle into place and charging it until it gets to 100 percent (5 hours or less).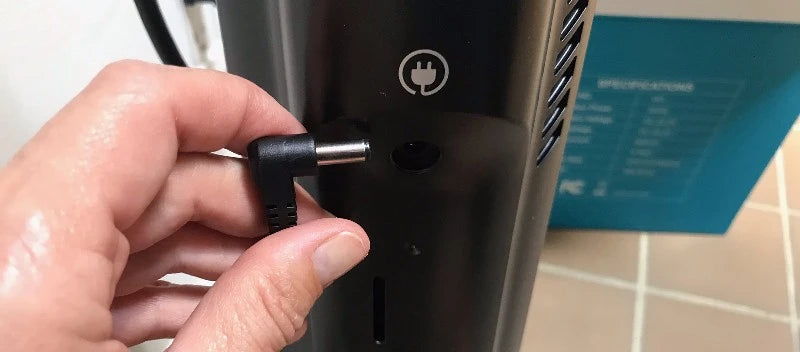 Then you just need to add clean water and detergent to the tank. Again, it's very simple. You dissolve one of the detergent sheets into the pouring cup (it may get foamy, so pour slowly). The INSE W5 wet dry vacuum comes with a pack of 100 detergent sheets. Replacement sheets are available on Amazon for $23.19 per pack of 100.
Then you just lift the little cap with the water drop and slowly pour the clean-water cleaning solution inside.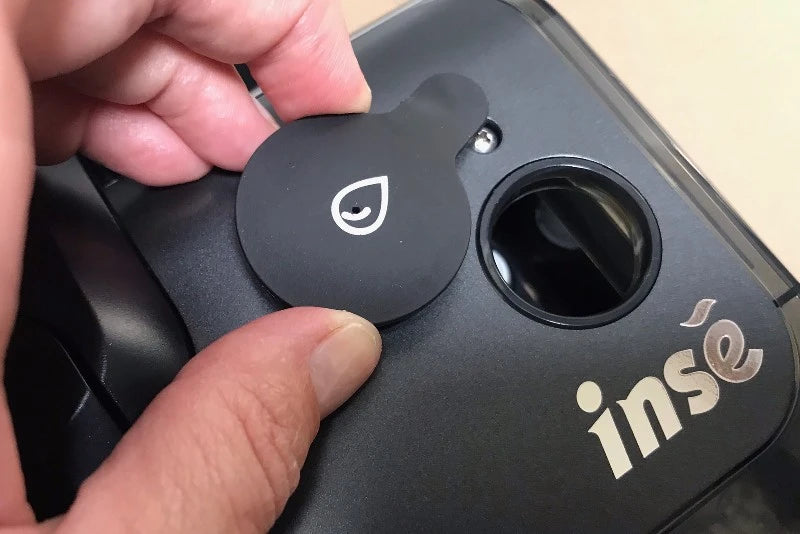 Performance
A year ago, I reviewed a Roborock H7 vacuum with a mop attachment you could pop on and off when you wanted to mop. This vacuum is different. It's a mop with a vacuum feature. I tried using this as just a vacuum before I tried mopping, but it didn't work well and continually told me to fill the water tank. If you're looking primarily for a vacuum that has a mopping option, this isn't for you. This is primarily a mop–that also sucks up dirt and pet hair in its path.
It's for use on hard floors only, not carpet or rugs.
Once our INSE W5 wet dry vacuum was fully charged (only took a couple of hours), my husband clicked the power button, and this vacuum shot across the floor, I had to chase after it! They weren't kidding about it being self-propelled. 
I also immediately noticed the unique swivel and turning radius that makes it easy to maneuver the vacuum into tight and awkward spaces. It also reclines up to 142 degrees (more than that will cause leaking).
The display keeps track of your battery power. The manual says it can last up to 35 minutes, and after testing it, I agree. At high speed, it lasts a full 20 minutes and has enough battery to run a self-cleaning cycle (7 minutes) after. At regular speed, it lasted 32 minutes plus the 7 for self-cleaning. However, it's important to note that you need to stop every 10 minutes (either speed) to fill up the clean water tank. Therefore, the most continuous cleaning you can do is 10 minutes, but the battery lasts more than twice that long.
The display also indicates if your water tank is empty or full. It flashes green when self-cleaning and red when the roller is tangled.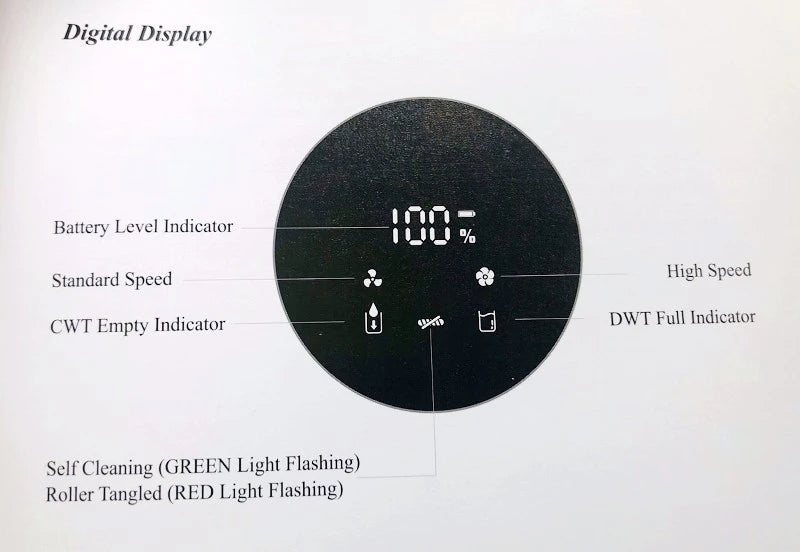 You can toggle between high and standard speed by clicking the button under the power button. The voice will tell you when it's about to start, when you switch from high/standard power, and confirm when you're in self-cleaning mode. However, every single time you power off it will tell you to empty the dirty water container, even if you just emptied it and ran the vacuum for 3 seconds. This tells me that it's not based on a sensor of when your tank is full but that it defaults to notify you every time you power off.
I would like the option to turn the volume for voice notifications down or off. You get the same information by keeping an eye on the display.
When you're done mopping, it's easy to pop the dirty water canister off by pressing a button and pulling it forward.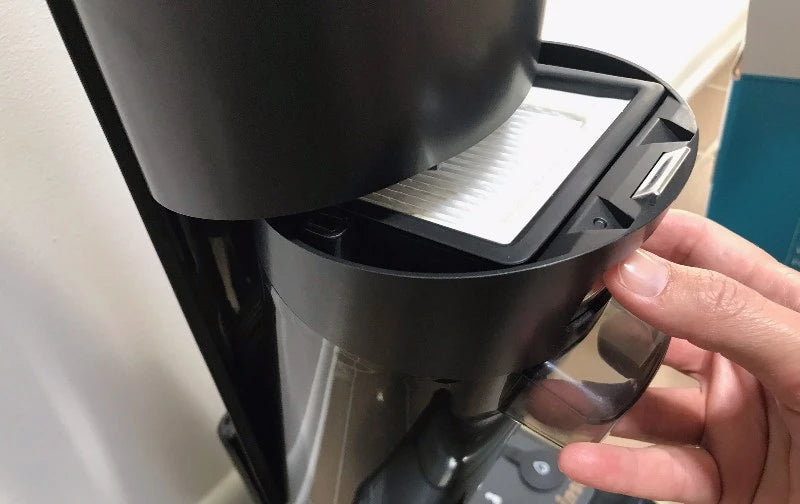 Then you just turn the canister to unlock it and empty the dust/dirty water bin. Then I quickly rinse it with clean water.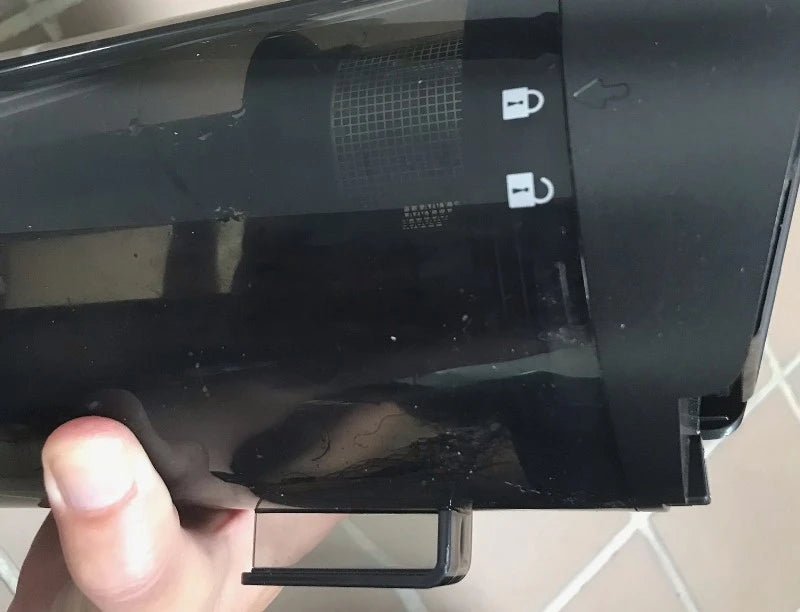 The INSE W5 wet dry vacuum's self-cleaning feature is cool. You put it in the storage base, plug in the power cord, and click the power button. It says it takes up to 8 minutes to clean itself. For me, it was consistently 2 to clean and then another 5 to dry. Make sure to fill the clean water basin before self-cleaning. I appreciate that I don't have to wash the dirty mopping pad, like with other wet/dry vacs, and I never feel like I'm cleaning my floor with a dirty mophead.
It comes with cleaning tools, too. So when I had a clump of dog hair in the roller compartment that didn't come out with self-cleaning, I could easily pop the roller cover off and run the cleaning brush through.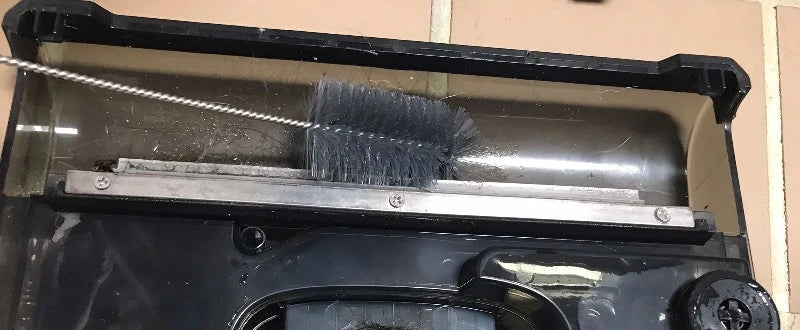 While I love the concept of this, and it does a good, fast job of cleaning, the design of the mop causes it to drip. The manual cautions against moving the vac with the brush head in any position other than 90 degrees from the main body. However, even when I am extra careful to keep it in position, or even when I barely move it after turning it off, it leaves a line of dirty water (or clean water if I've just had it self-clean) and sometimes drips, too.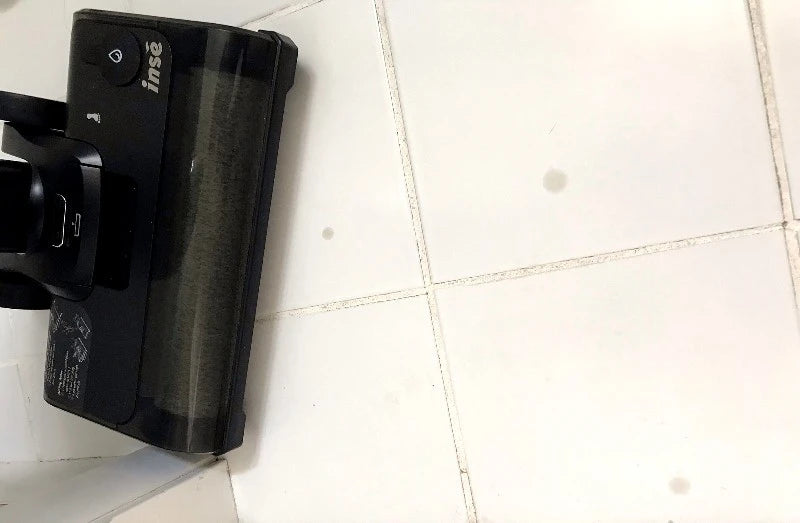 I live in a multi-level house, and some areas are carpeted. It's inevitable that I will have to pick up this mop/vacuum to reposition it. And even when I rolled it directly to its storage base after cleaning the surrounding floor, it still sometimes leaves lines of dirty water.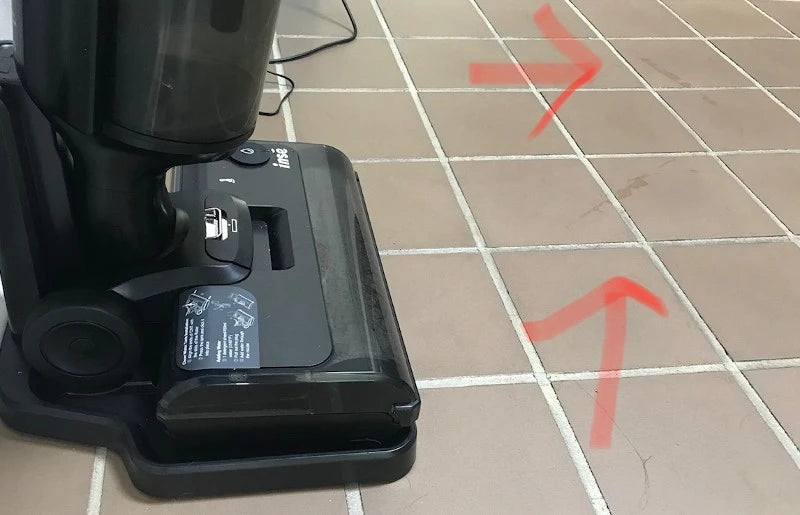 To get the results I want, I need to go over the drips/streeks afterward, either with the mop or a microfiber drying cloth. While the mopping/vacuuming experience is still a fun, fast way to clean floors effectively, this creates an extra step of cleaning up the drip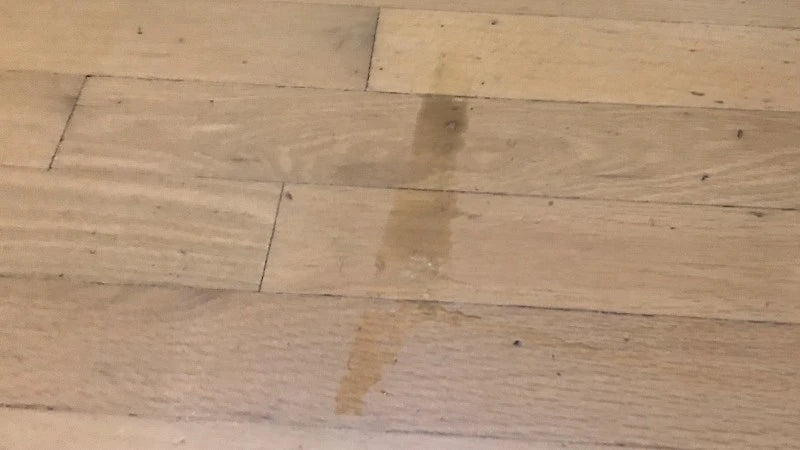 I've been using the INSE W5 wet dry vacuum for quick after-meal cleaning of my dining room and kitchen (where I keep the mop), and for that purpose, it works great. For whole-house cleaning with multi-levels and areas of carpets/rugs, it's not as convenient.
What I like
Easy to use and cleans well

Self-cleaning feature
What I'd change
Design that doesn't drip

Option to adjust voice notifications
Final thoughts
The INSE W5 wet dry vacuum is a fun and powerful mop with a vacuuming function; however, it may leave behind drips and streaks.
Gadgeteer
View original content to download multimedia: https://the-gadgeteer.com/2022/08/23/inse-w5-wet-dry-vacuum-review-a-self-cleaning-mop-that-clears-dirt-in-its-path/