If we don't clean pool regularly...
Health Hazards

Contaminated pool water threatens swimmers' health, especially those with cuts or open wounds.

Corrosion & Damage

Pollutants corrode and damage pool equipment, increasing maintenance costs.

Algae Growth

A neglected pool breeds algae, which turns the water green, makes it slippery and poses a health risk.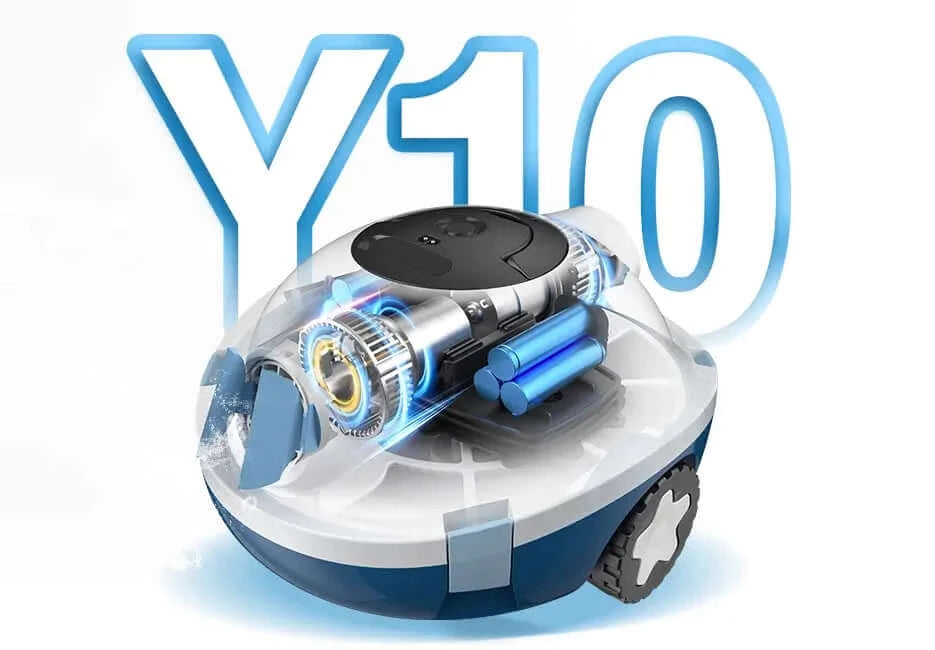 Robust Driving Force
Two powerful drive motors propel the vacuum forward, while its innovative dual-outfall design allows it to filter pool water rapidly.
Shop Now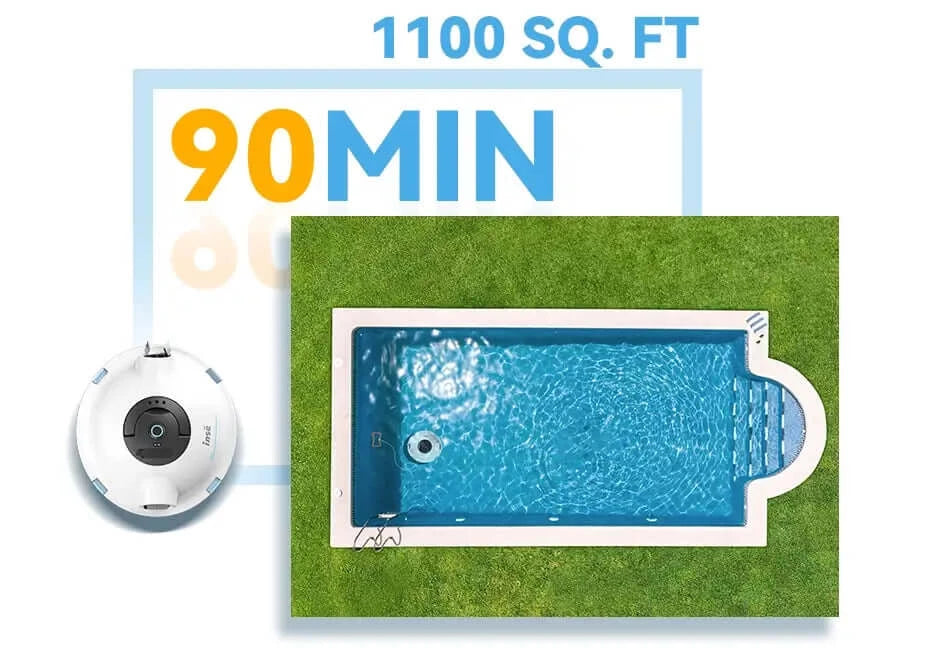 Extended 90min Runtime
With a high-capacity 5200mAh battery, the rechargeable pool vacuum for above ground pools is designed for pools up to 1100 sq. ft, providing an extended 90-minute runtime.
Shop Now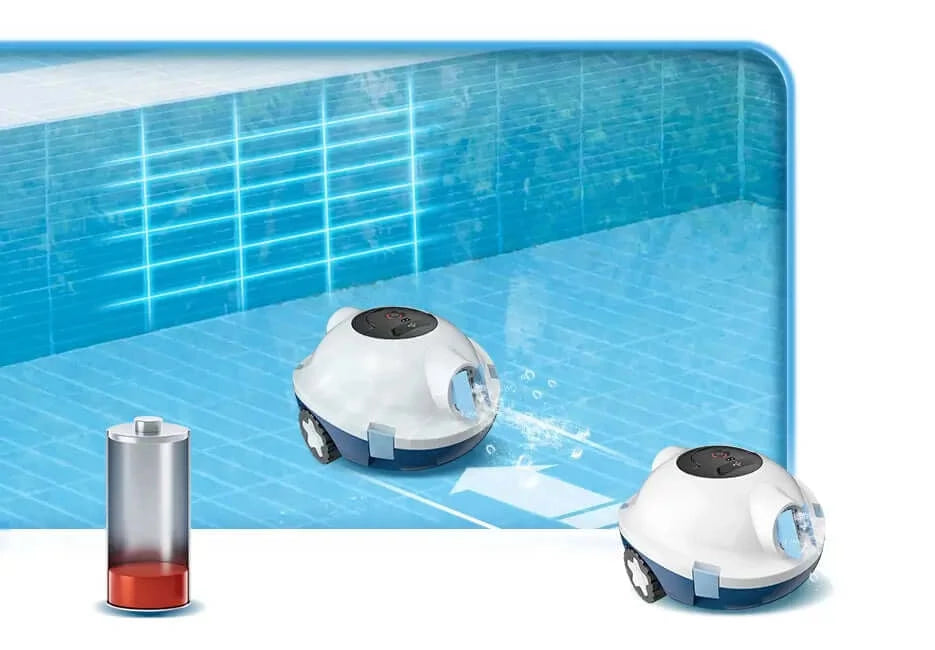 Self-Parking Feature
The pool vacuum's self-parking feature is user-friendly, automatically returning to the pool wall when the battery is low, making it easy to pick up and keep hands dry.
Shop Now
Easy from Start to End

Press once to turn it on, after it finishes its work, hold the floating wristband and drag it out easily.

Planned Cleaning Path

This robotic pool cleaner has 2 pivot points, which move at a 10° angle each for a planned cleaning direction of 20°.

Large Storage Volume

The filter boasts a 2L capacity, making it substantial enough to effectively capture and retain a wide range of dirt and debris.
INSE Y10 Cordless Pool Vacuum Robot For Above Ground Pool / Inground Pool
Shipping Countries: Only For US
Regular price

$399.99 USD

Regular price

$399.99

Sale price

$399.99 USD
Professional Customer Support
Free & Fast Shipping
Attention

☑️Remember to tie the floating retrieval wristband to the machine before putting the vacuum into the pool.

🚫It cannot climb the wall or even a slight slope.
Brief Description

INSE Y10 Robotic Cordless Pool Vacuum is the best affordable robot cleaner for pools. For around $200, you could clean at most 1100 sq. ft in-ground pool or above-ground pool in up to 90 mins with its dual motor. It would self-parking when on low battery and can be cleaned by easily flushing with water.
12-Month Warranty

Rest easy with this product, as it comes with a 30-day worry-free return policy and a 1-year manufacturer's warranty, providing you with complete peace of mind.
Buy Now | Pay Later

1. Pay With Paypal   


 


When you place an order with your Paypal account, you will be redirected to the PayPal payment page, where you can confirm your payment by logging in with your PayPal username and password.

If you are already a PayPal customer, you can log in with your user data and make a payment.

Are you a newcomer to PayPal? You can then log in as a guest or open your PayPal account and confirm your payment.

Collections are usually booked in a few minutes and your order will be processed immediately.

*PayPal: Paid in full in 6 months. No Interest. Pay now or pay over time with PayPal Credit. Just use PayPal Credit in PayPal checkout.





2. Pay With Shopify Payment 


Through Shopify Payment, we accept Visa, Shop Pay, Mastercard, Google Pay, American Express, Apple Pay, Diners Club, Discover, Meta Pay, and Venmo. You could choose any payment method for your preference.

 

What's New - Buy Now and Pay Later!

Through Shop Pay, you could purchase any INSE vacuum and pay at your own pace without any fee. Purchase over time to maximize your budgets.

-- How Does It Work?

Choose your payment schedule at checkout – starting at 4 interest-free payments of a certain amount every 2 weeks. Or you could pay monthly installments for up to 12 months.

-- What are the other benefits?

No hidden fees—ever.

No impact on your credit score to apply.

Shopify will organize to plant trees at no extra cost to reduce the environmental impact of deliveries through Shopify Sustainability Fund. 
You could track your orders using the Shop app.
Flexible payment plans up to $17,500

---
Please note that INSE does not collect your credit/debit card number or personal information when you make payment. 

For questions regarding your transactions on our site, please consult your card-issuing bank for information.

If you have any questions with paying, don't hesitate to contact us via support@inselife.com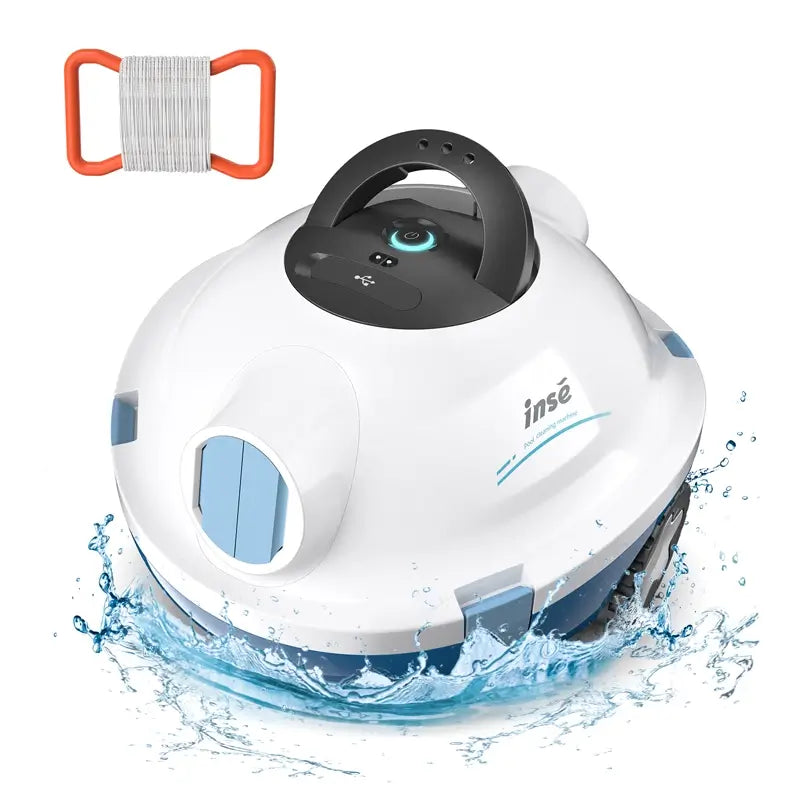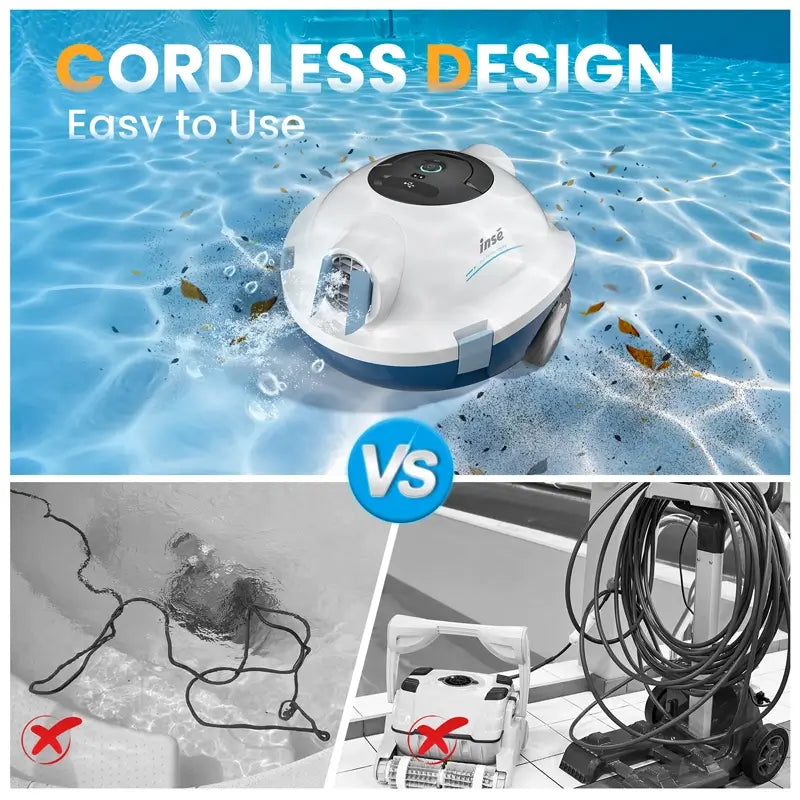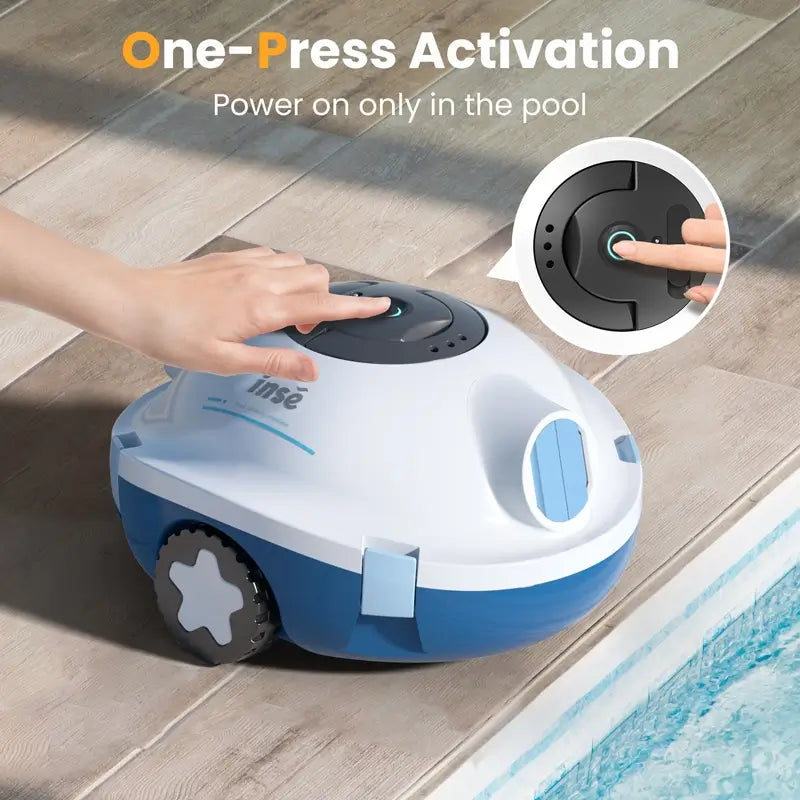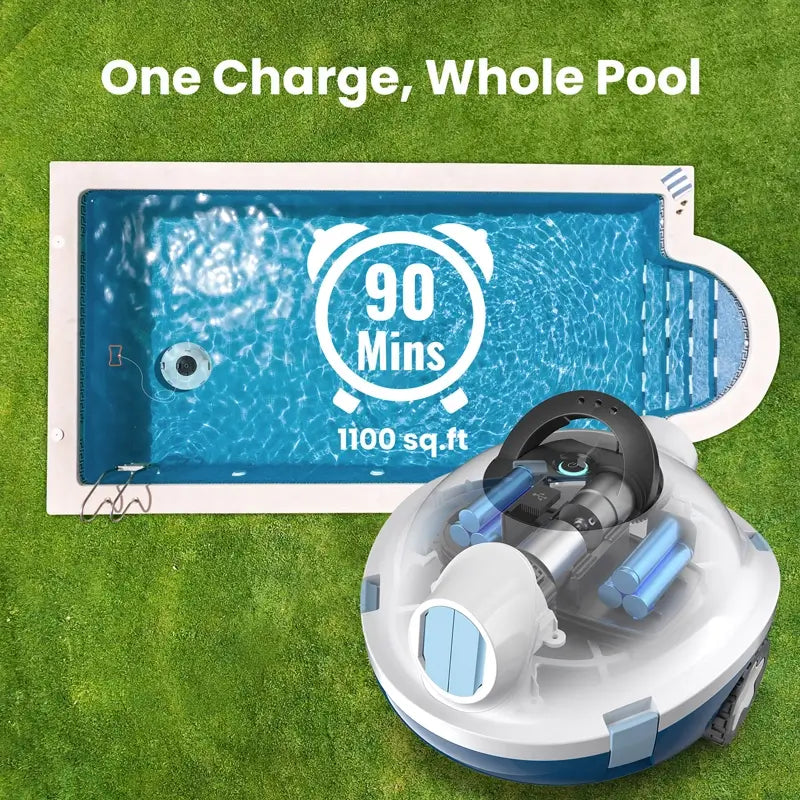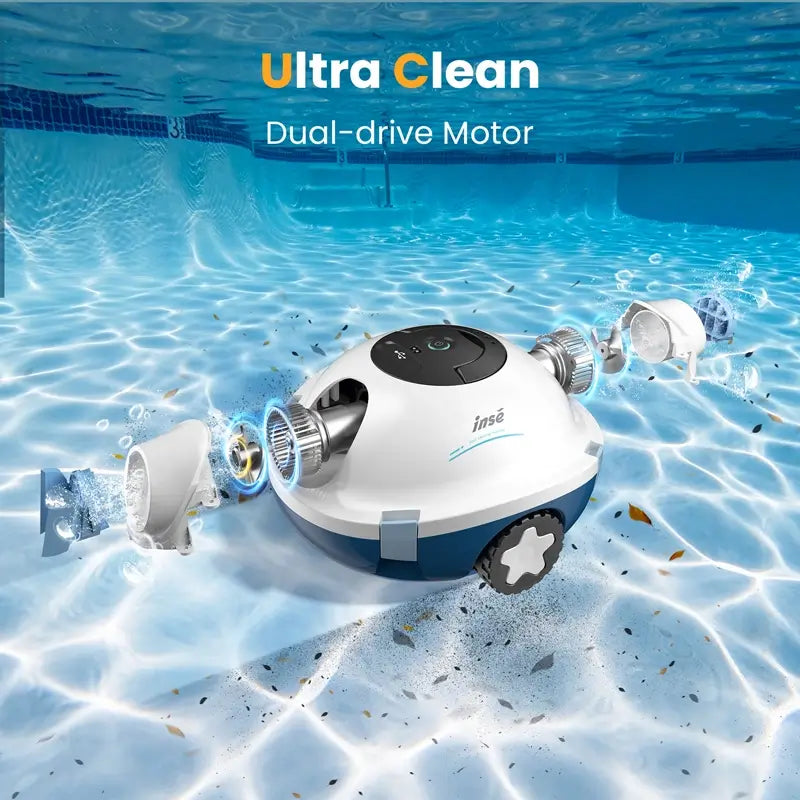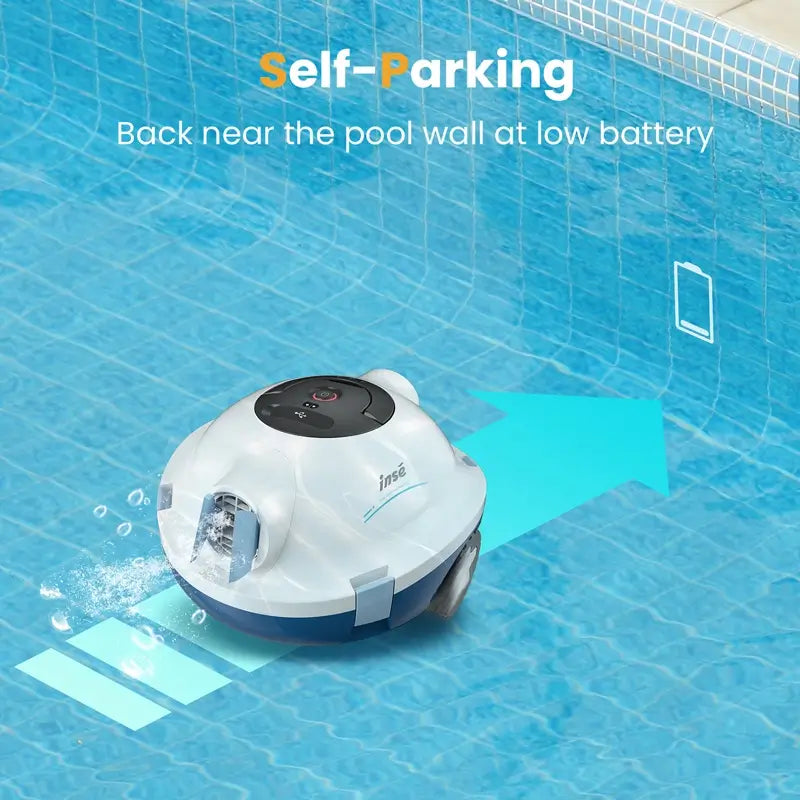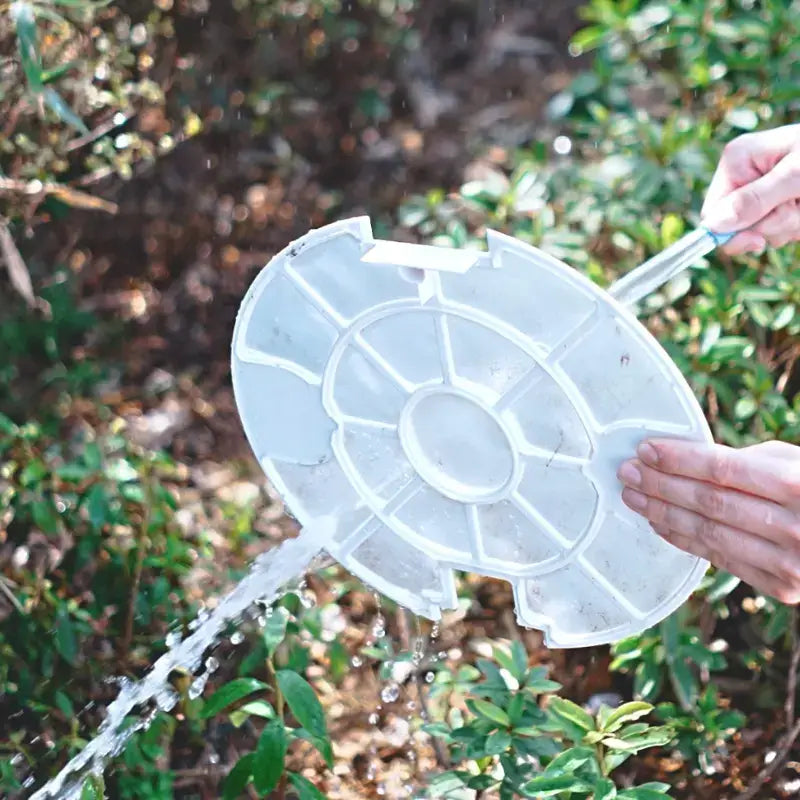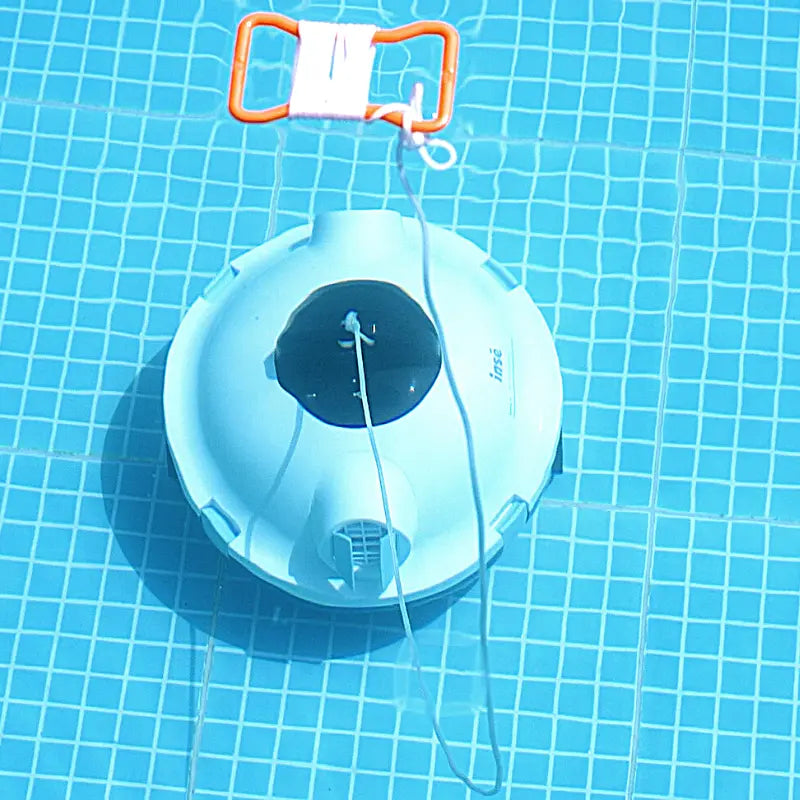 Description

👉 Cordless Ease: The INSE Y10 Cordless Pool Vacuum boasts a cord-free design that eliminates any and all cord-related worries. Say goodbye to tangled cords and power short-outs, and hello to effortless, worry-free pool cleaning.

👉 Superb Suction Strength: Equipped with dual-drive motors (40 watts) and a fast speed of 36 ft/11 meters per minute, this automatic pool vacuum can effortlessly clean the bottom of the pool, picking up all debris from sand to small stones and leaves.

👉 Safe and Trusted: The battery-powered pool vacuum features a large-capacity 5200mAh rechargeable battery, ensuring a thorough and efficient cleaning experience. With its ON button, simply place the vacuum in the pool and watch it perform its magic. Rest assured, this pool vacuum only operates underwater, making it a safe and secure choice.

👉 Extensive Cleaning Capabilities: Boasting a large filter volume of 2L, this pool vacuum robotic is capable of cleaning both above-ground and in-ground pools up to 1,100 sq. ft. with ease. With a single charge, the entire pool can be cleaned with remarkable efficiency.

👉 Self-parking Technology: Equipped with self-parking technology, it parks near the pool wall when the battery is low, making it a breeze to retrieve. The rechargeable pool vacuum is also accompanied by a floating rope for easy removal from the pool.

👉 Effortless Clean: After it finishes work, simply rinse the parts with clean water and store the vacuum with ease, ensuring a seamless pool cleaning experience.
Specification

Motor: 40 W
Speed: 36 ft/min
Weight: 6.6 lb
Battery: 5200 mAh
Runtime: 90 min (max)
Charging Time: 5-6 h
Water Proof: IPX8
Retrieval Rope: 10.82 ft/3.3 m
Pool Depth: 8.2 ft/2.5 m
Filter Volume: 2L
Maintenence
1 minute to regain your impeccable Pool!
10s - Manual Charge

30s - Power On

90m - Auto Operation

30s - Clean the Parts
Just plug it into the socket. It takes 5-6 hours to charge fully.
Press once on the button to power it on. Then put it into the pool and it starts to work when getting to the bottom of the pool.
Simply sit back and relax as this compact and user-friendly pool cleaner gets your pool ready for fun in just 90 minutes.
After cleaning, easily remove the filter tray and rinse it with a garden hose. Relax. It's Done!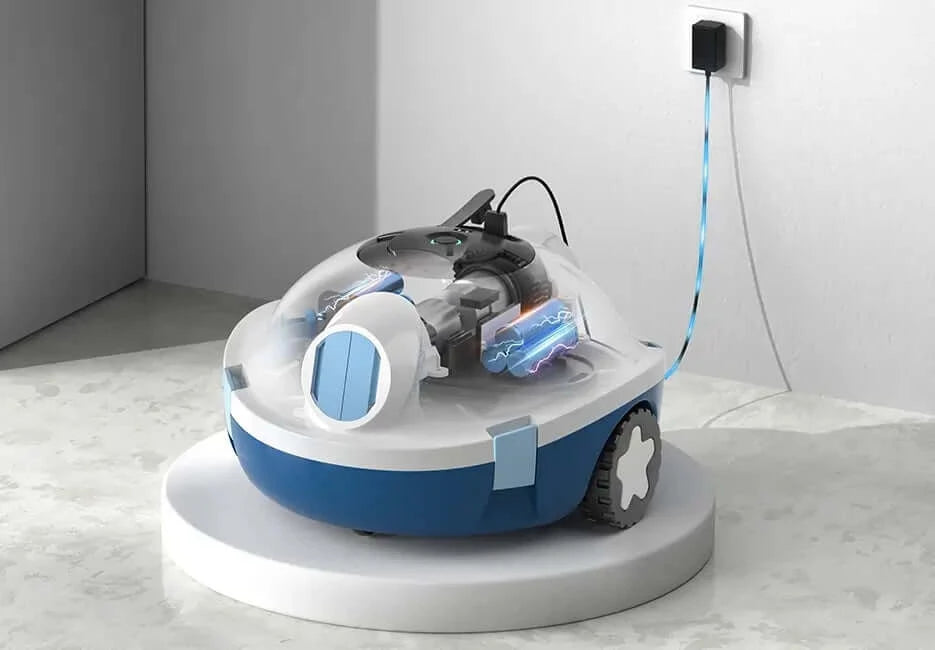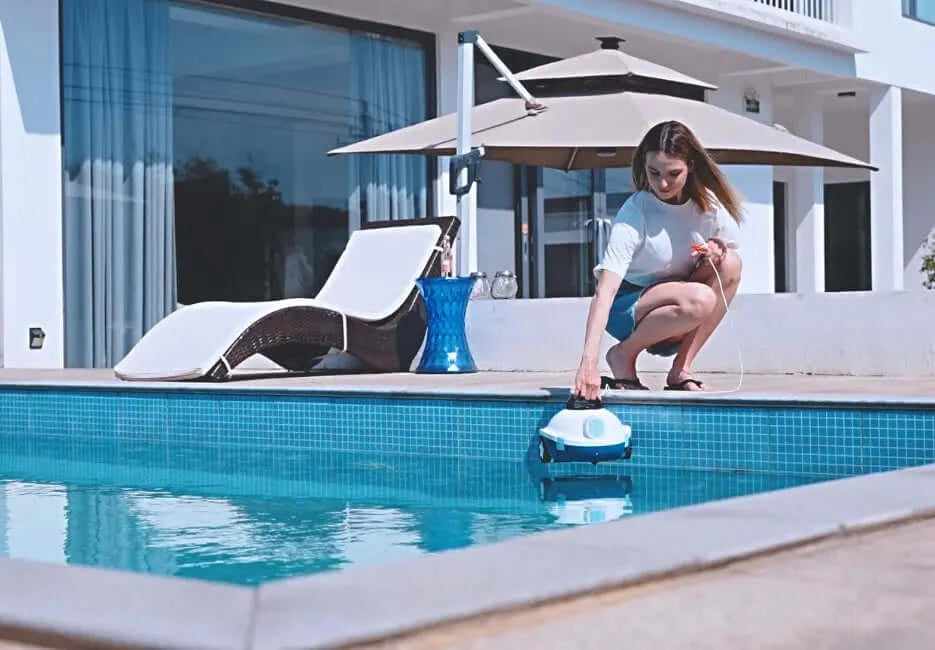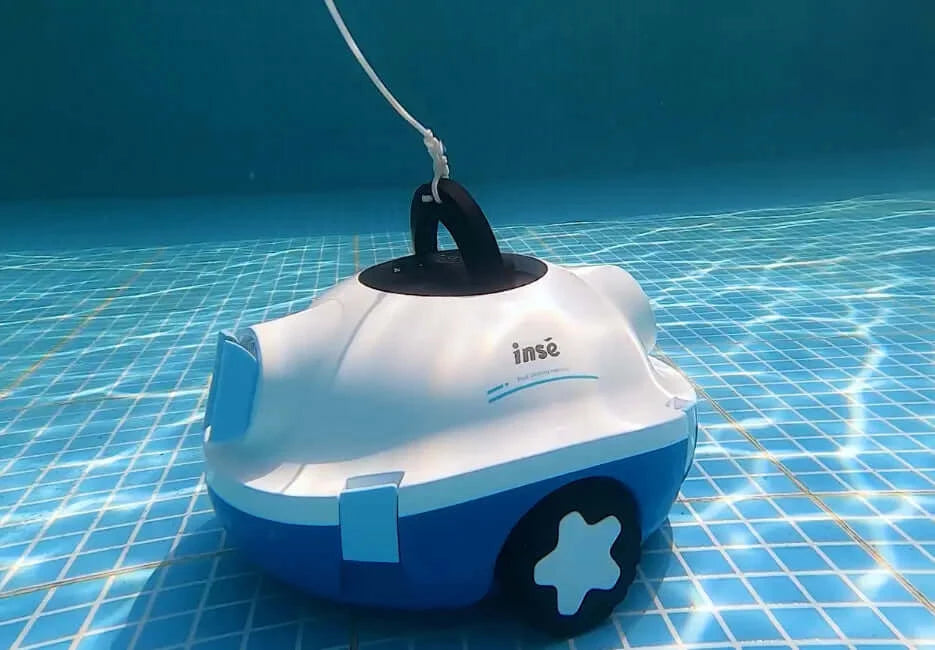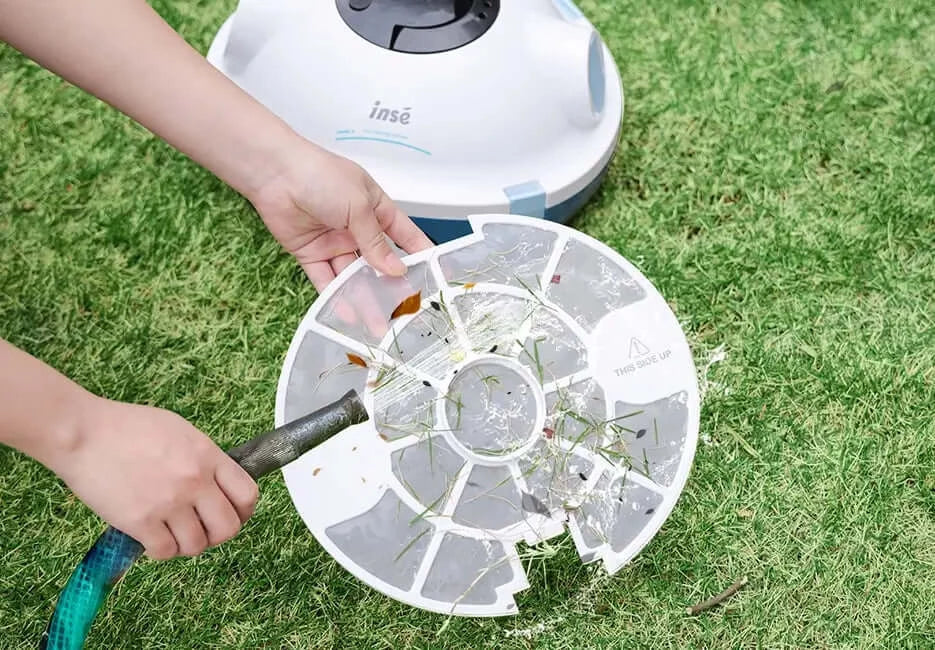 Love this vacuum!!
I have an above ground pool trying to vacuum the fine particles off the bottom of the vinyl is so time consuming. This vacuum is amazing you just drop it in the pool and let it go it does a great job. I love it. It has cut my time down cleaning, also less algae growth because I get the pool crystal clean. I named him rover. For the (land rover) 😊❤
Excellent customer service
Machine works very good. Had small issue with performance but customer service resolved quickly. Highly recommend this product and company.!
Works great!
Easy to charge, easy to use. Will update.
Beyond my expectations
I love this cleaner. It takes a while to charge up but it was worth the wait. Does a good job. Be aware you tie the floating rope to the pool vacuum before you let it go.