INSE N6S cordless vacuum cleaner for home - two types of roller brushes help better clean different floorings and multi-surface, like the hardwood floor, tile, and low/medium pile carpets.

HEPA standard filter- the cordless vacuum with HEPA filter can remove at least 99.97% of even the smallest particles of allergens—a level of efficiency that should help to alleviate some of your allergy symptoms.

160W motor provides a 12Kpa suction and 5-stage cyclone filtration system, enabling you to remove fine dust and maintain a good indoor climate.

Super lightweight vacuum- it only weighs 2.59lb, even a youngster or elderly could raise up as easy as pie.

With this 6-in-1 combination, the N6S stick vacuum could meet various cleaning scenarios, like the dark corners, kitchen, room, ceiling, sofa, furniture, and so on.
-Details-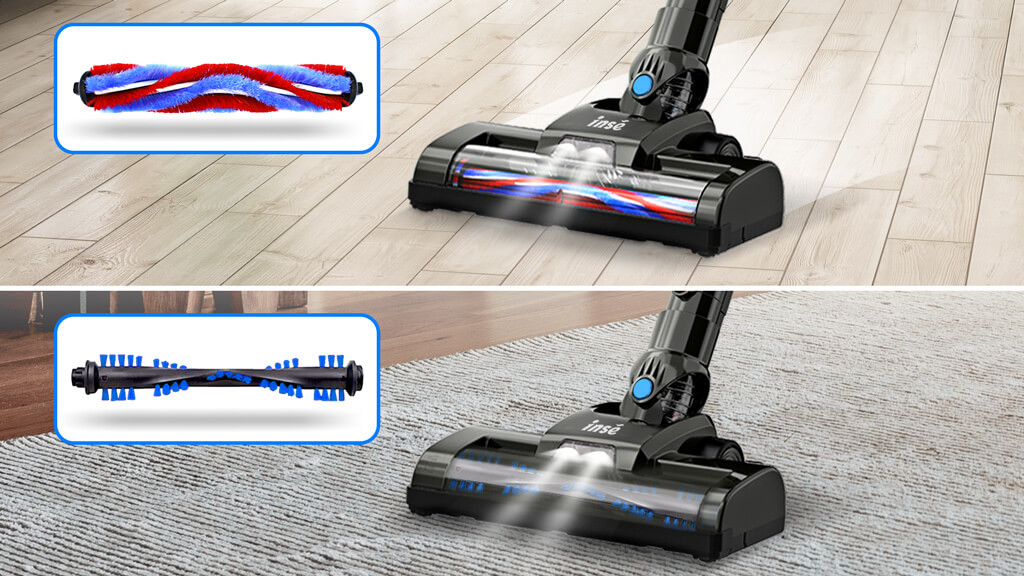 If you are searching for a HEPA filter vacuum cleaner for home, you don't want to miss this. Equipped with two exclusive roller brushes, it could turn into a hardwood floor vacuum or a vacuum for rugs. Its soft-fabric brush roll could avoid possibly damaging sensitive flooring, and the stiff brush roll could beat and roll up the debris on the rug.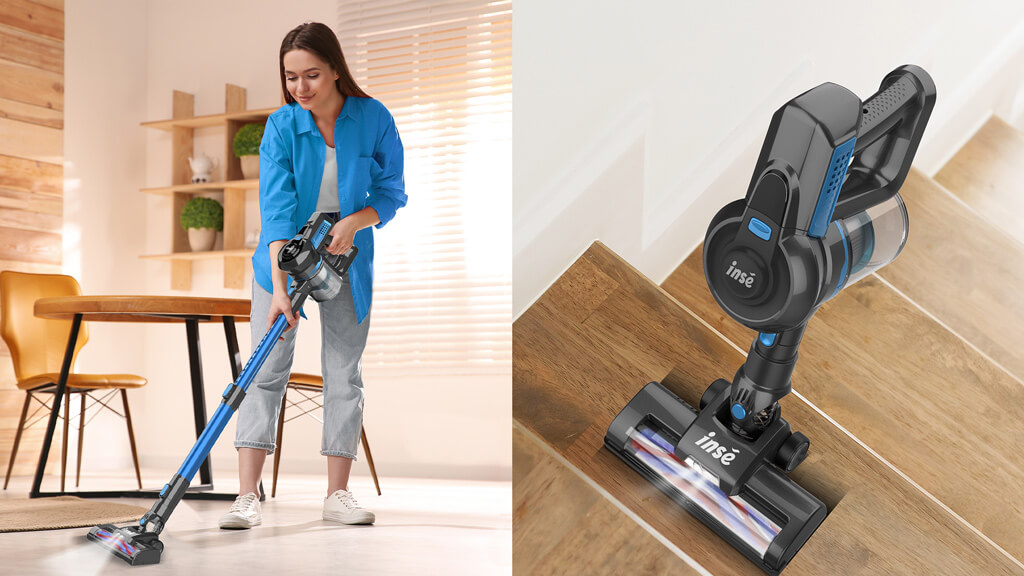 6-in-1 Multi-surface vacuum, switch from stick vacuum to handheld vacuum freely. Two cleaning accessories and a motorized head brush - you could achieve six combinations to meet a variety of scenarios.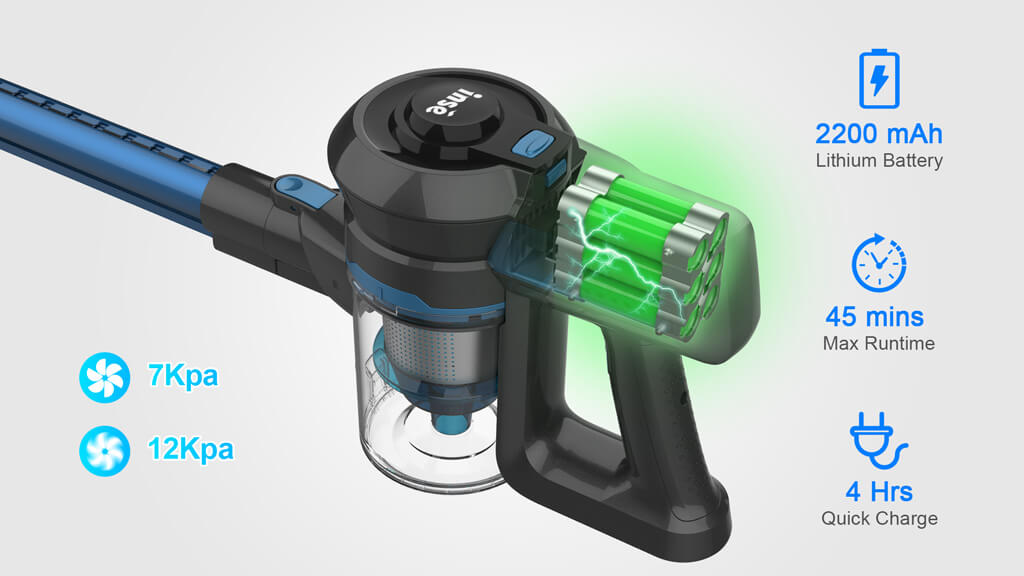 160W strong motor provides 12Kpa suction. Low setting or High setting is available for different cleaning needs. You could use the high power setting of this electric broom to do quicker and deeper clean while switching to its low power setting to last its runtime when the battery is low and still create a relatively clean space. Also, this quiet vacuum (65db) could maintain a relatively quiet working environment.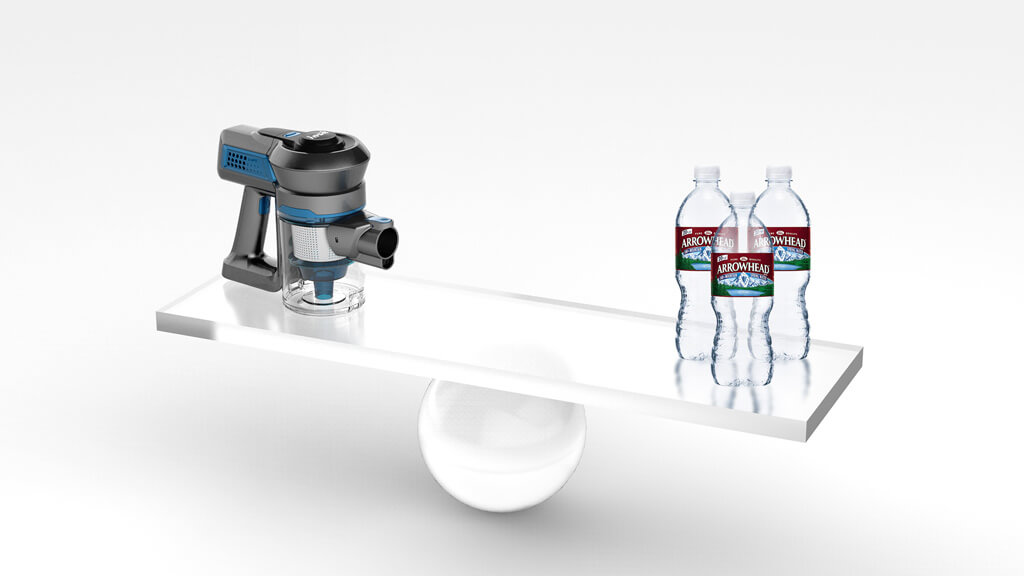 As a lightweight vacuum, it could be held like you are holding three bottles of water (500mL). It helps reduce the strain on your body as you clean, and it can be easier to take with you up and down a flight of stairs. Also, with a wall mount, hanging the vacuum on the wall won't be a trouble.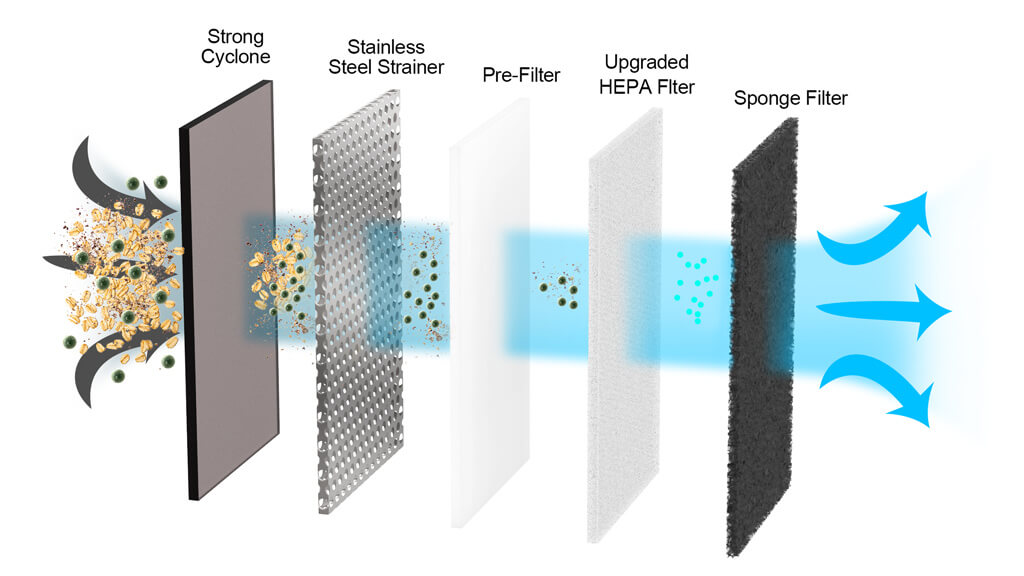 As one of the components of the 5 Stages of the Upgraded cyclone filtration system, the New version of the HEPA filter could extract 99,97% of pollen, dust, animal scales, and other particles. (0.3 microns or larger from the air that travels through the vacuum.)
It prevents contaminants and other impurities from being released back into the airflow, to better guard families' health.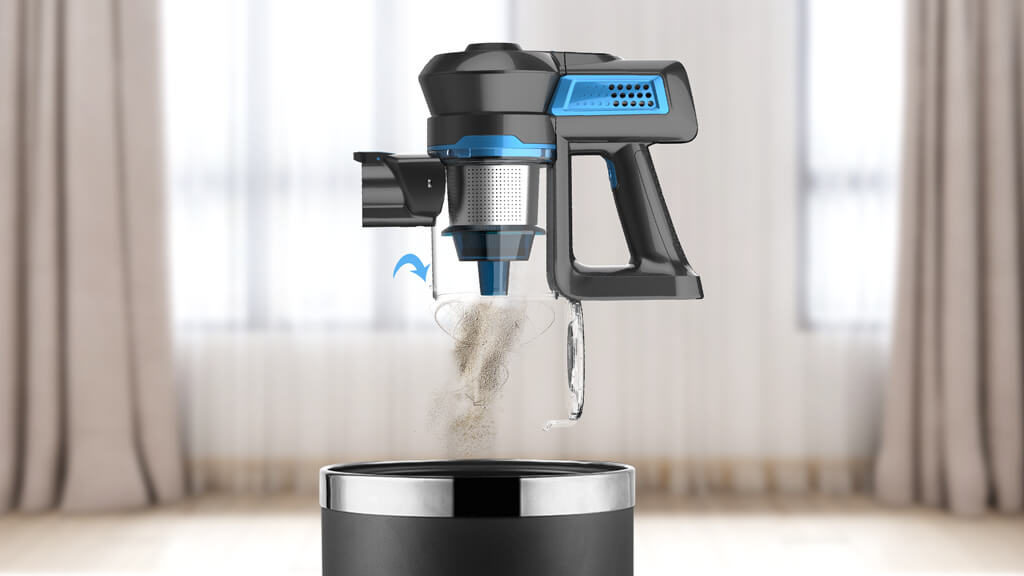 It is So Easy - easy to empty with only one release button, easy installation by just attaching the parts, easy operation with a simple press, easy clean-up after vacuuming.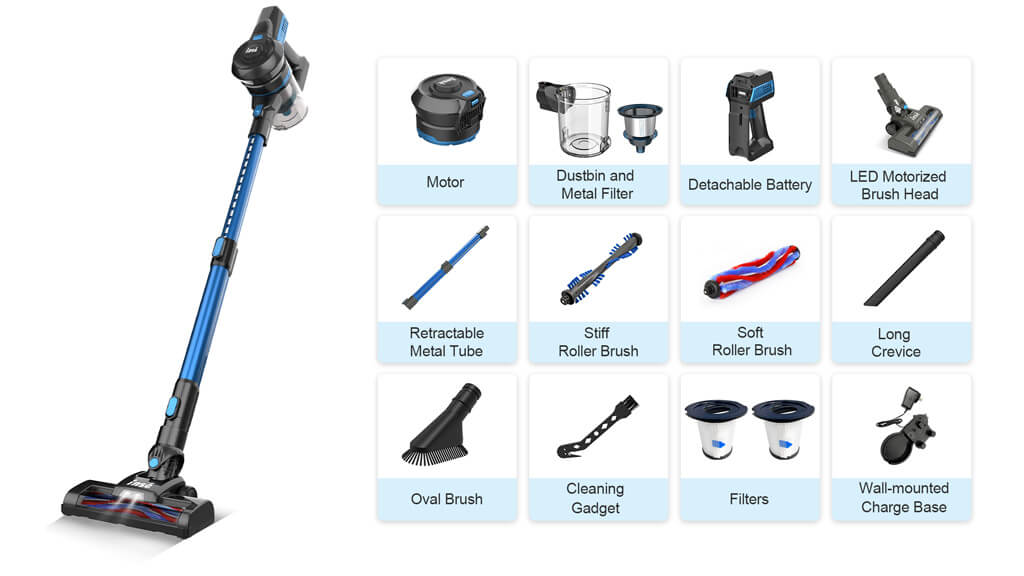 Specification