Benefits of Grooming Pets Regularly





Better hygiene and smell-Cleaning and brushing away all that dead skin and buildup can help your dog keep good hygiene and smell.
Insepect fleas & pests-A benefit of grooming regularly is you will be able to check for fleas and pests, and treat them early.
Get rid of matted hair-If your dog has medium-long fur, it will likely develop matts. Matted hair can be dealt with by brushing or shaving under it.
Healthy and shiny coats-Regular brushing helps to remove dead skin, dirt, and anything else lurking. It also helps to spread the natural oils over their coat, making them looks shinier and healthier.
Looks better-A clean dog is a happy dog. An unkempt appearance can reflect poorly on you as the owner, so make sure they look neat and tidy and enjoy the time with your fur baby!
1. Grooming Brush

The metal pins on the dog grooming brush let pets feel like having a massage. No more excess skin oils and painful matting and hot spots. Moving heavy undercoat is no longer torture for cute pets.

Shop Now

2. Deshedding Brush

Proper weekly or monthly deshedding helps pets avoid static in Spring or Autumn, keeping them fresh and cool in Summer, preventing Bacteria growth or hair follicles become clogged with oil.

3. Hair Clipper

It is easy and safe to use the hair clipper to cut long dog hair with four detachable plastic guard combs. Sharp for clipping pet hair and friendly dog grooming for beginners at home.

4. Crevice Tool

Equipped with a 55-inches flexible hose, the crevice tool can easily reach the hidden hair out of the cranny and pick up pet hair on furniture, corners, and crevices, keeping the entire environment fresh and clean.

5. Cleaning Brush

The cleaning brush can be used as clothes cleaning brush to vacuum away the left hair from the sofa and dog kennels, and also a paw-cleaning brush to clean the dust after a walk.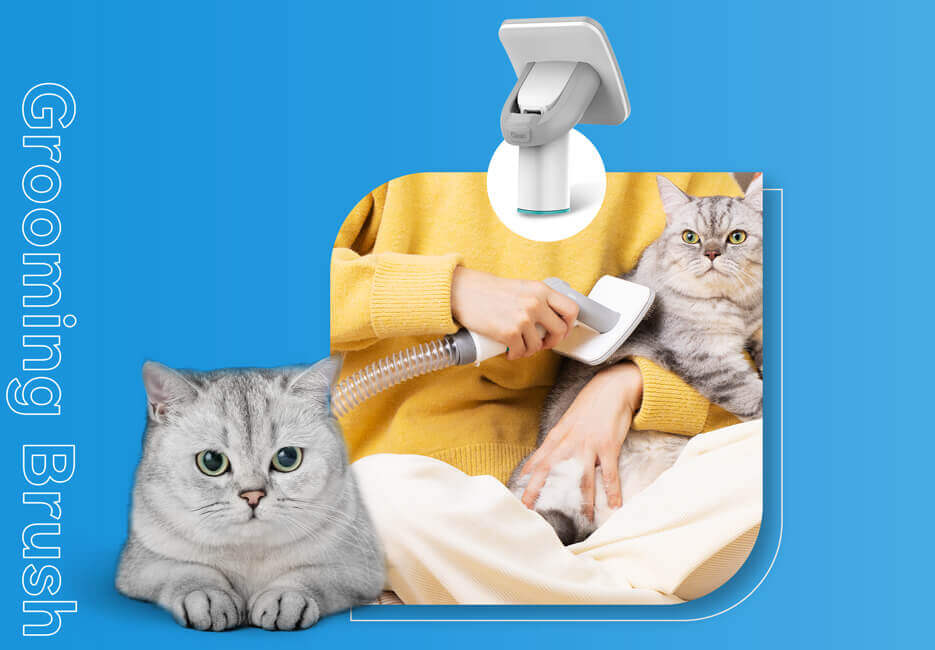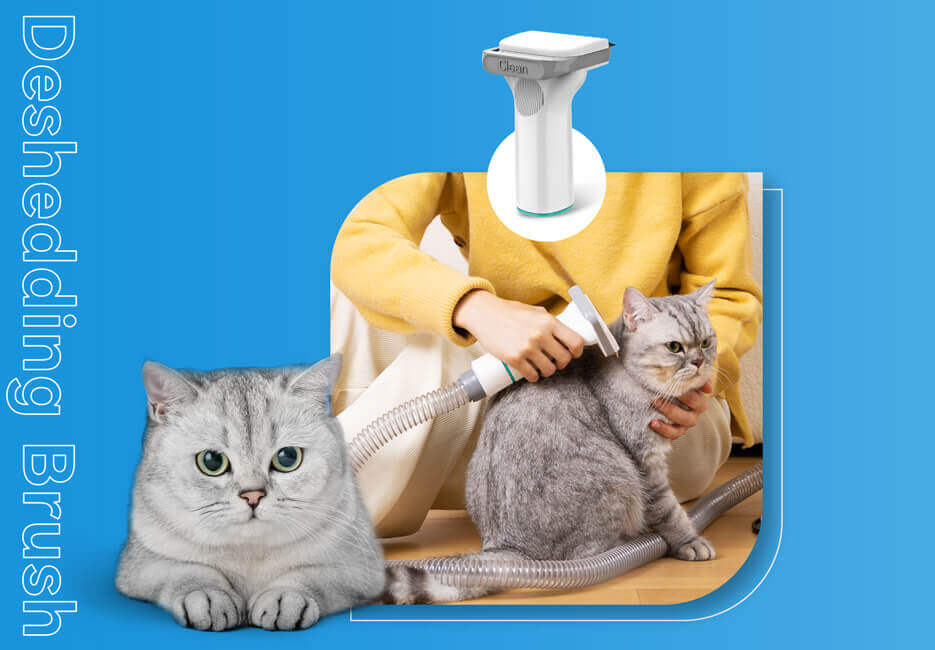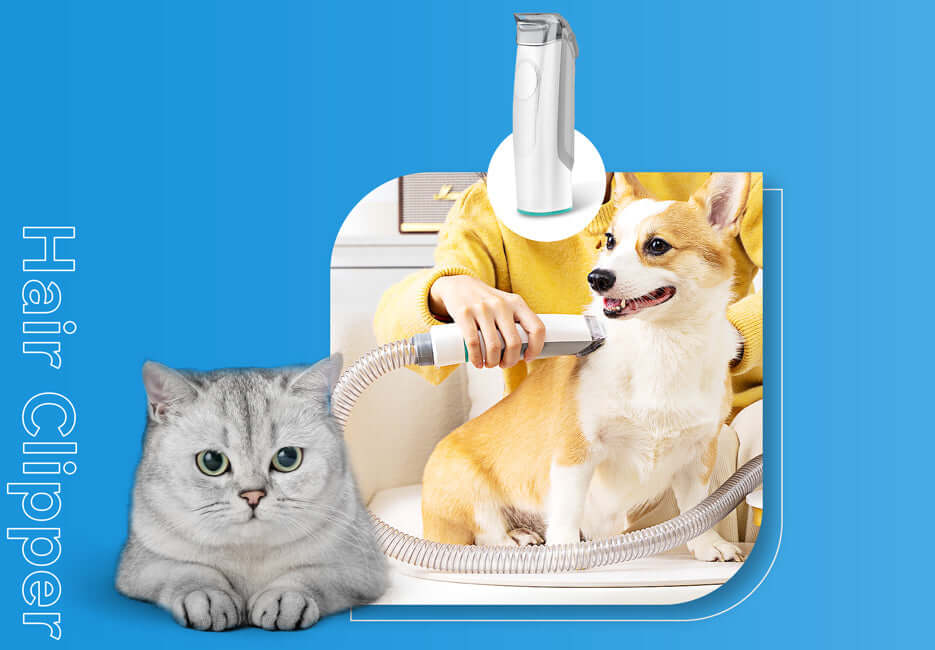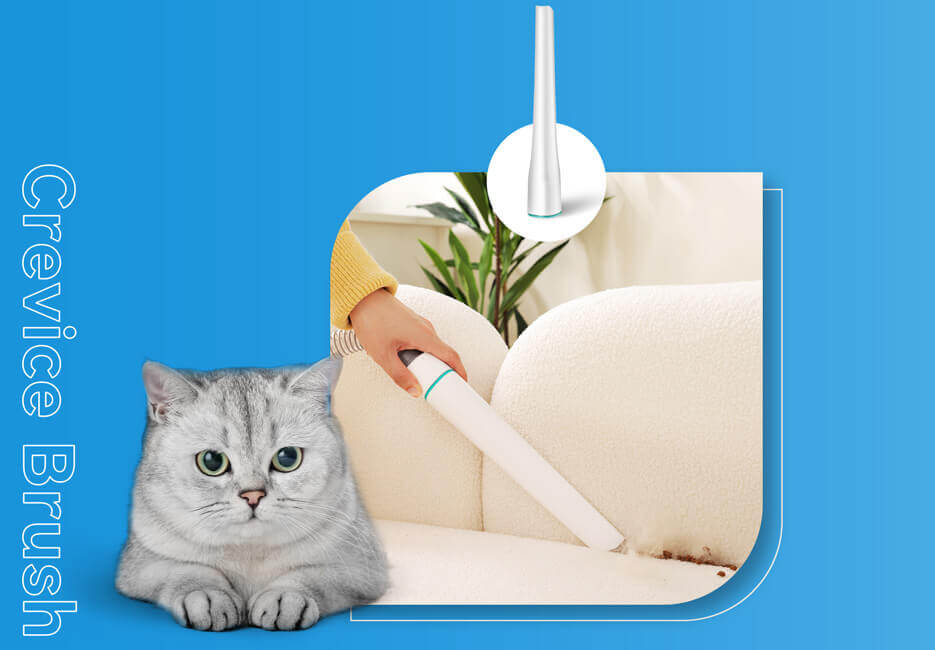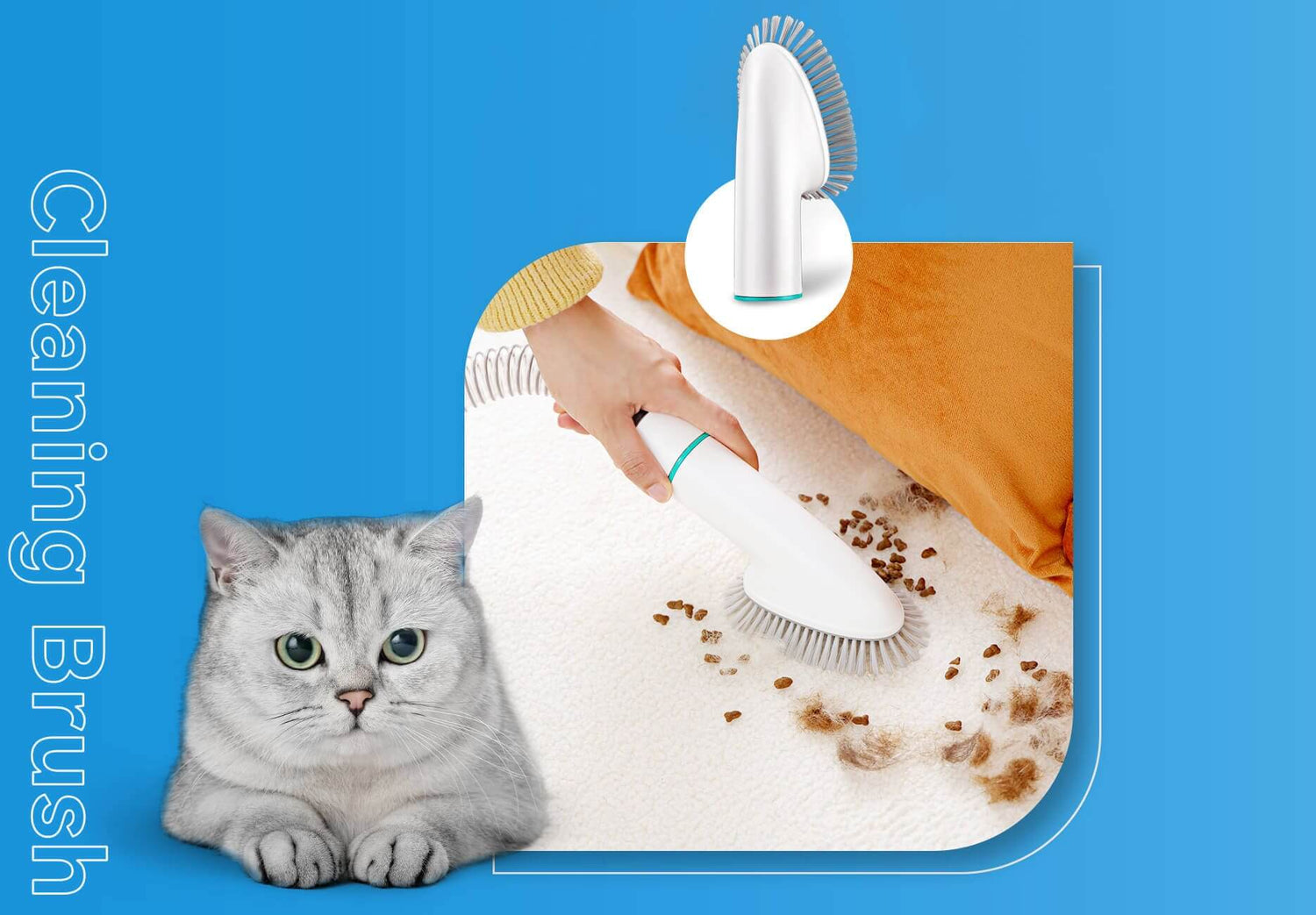 With 0.3 gals (1.2L) larger capacity dustbin, this dog grooming brush can contain more pet hair, which saves a lot of time for frequent dumping of messy hair, especially suitable for paw parents with long hair fur babies.
The INSE P20 dog grooming vacuum is designed with three power modes to provide different levels of suction power for various pets. Eco mode with 5000pa suction power suits cats or small-size dogs like Chihuahuas and Shih Tzus, and medium mode works with 7000pa that is adapted to medium-sized dogs such as Australian Shepherds and Border Collies. The max power mode performs 9000pa to groom thick coats and long hair dogs like samoyed, golden retrievers and huskies, German shepherds and Bernese, etc.
⭐ One-Press Clean

Groom your dog and press the brush botton, all hair will be sucked in the vacuum.

⭐ Detachable Dustbin

Press the button to detach the dustbin, dump the hair with no mess on hand.

⭐ Beginner Friendly

Simple steps to assemble the grooming tools with hose, start the grooming easily.
INSE P20 Pro Dog Grooming Kit Pet Hair Clipper Vacuum for Dog Cat
Valentine Save $59 Offer Ends in
Regular price

$179.98

Sale price

$98.98 USD
Free & Fast Shipping Over $15
Professional Customer Support
30-day Worry Free Return

If you have no idea whether your fur kids will like this unit, order it with confidence and have a try. We got your back for the product trial.
*This time-limited special offer is only for inse p20 pro.
12-Month Warranty

We offer INSE P20 Pro a 12-Month Worry-Free Warranty. If you have any questions, contact us via info@inselife.com to get a quick and professional solution.
Share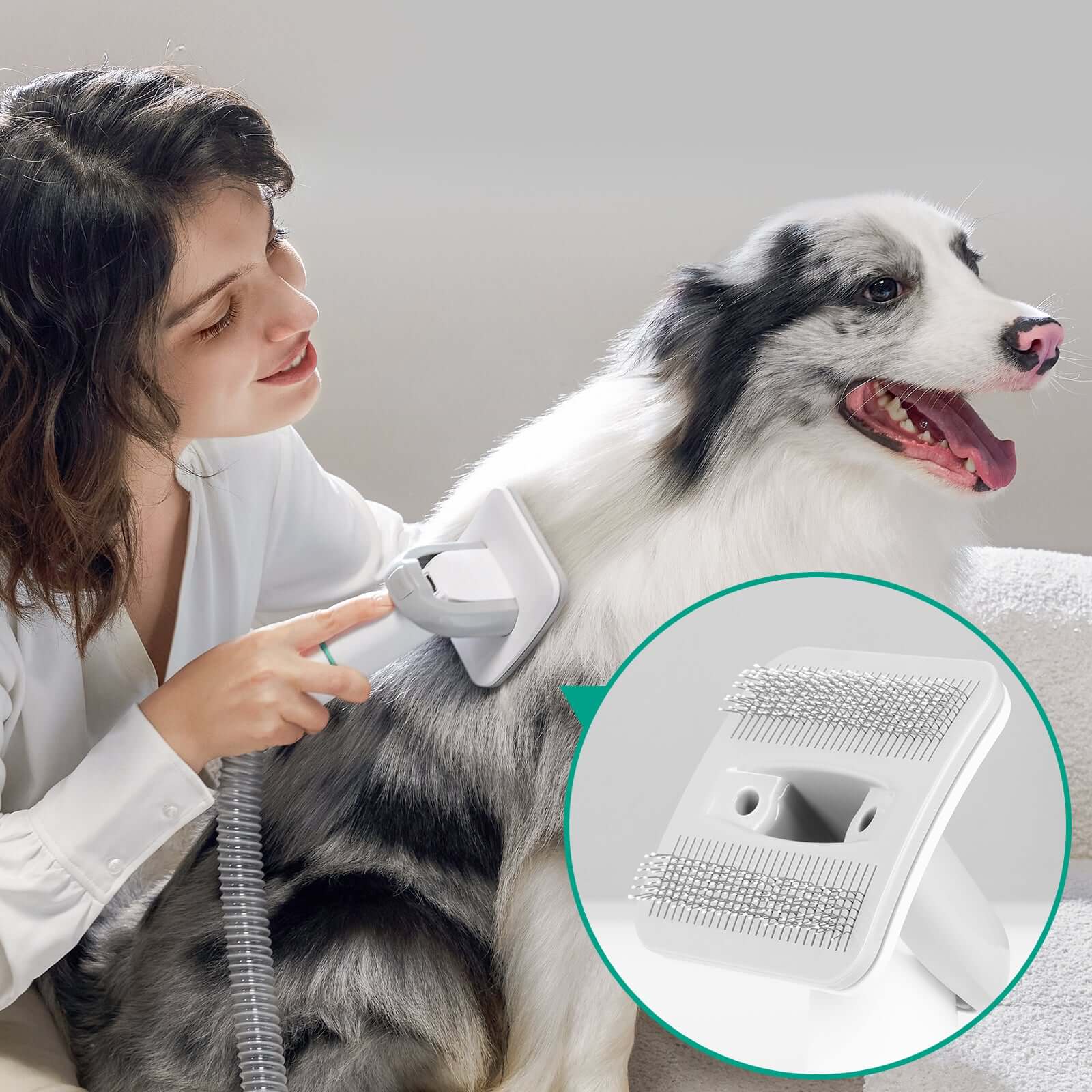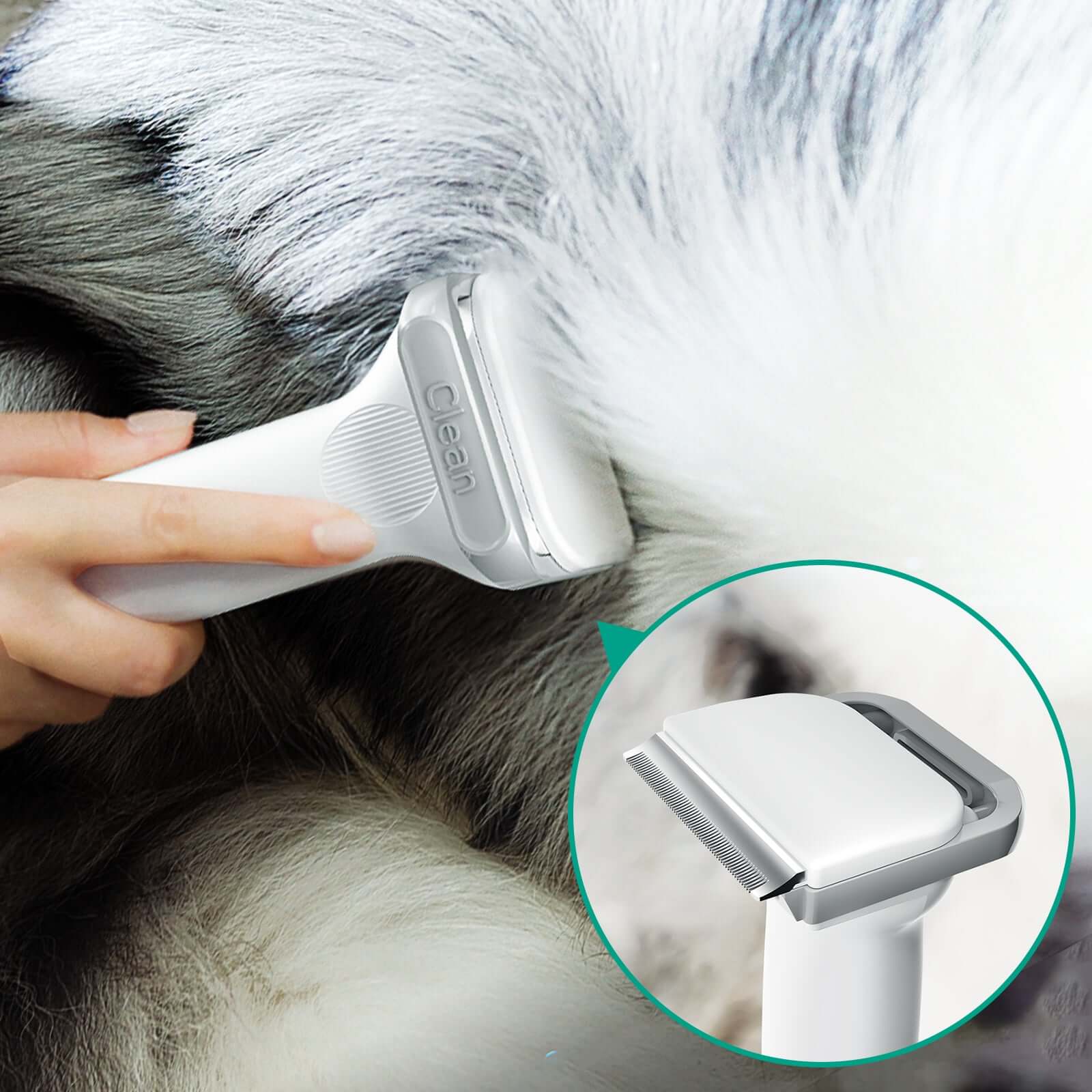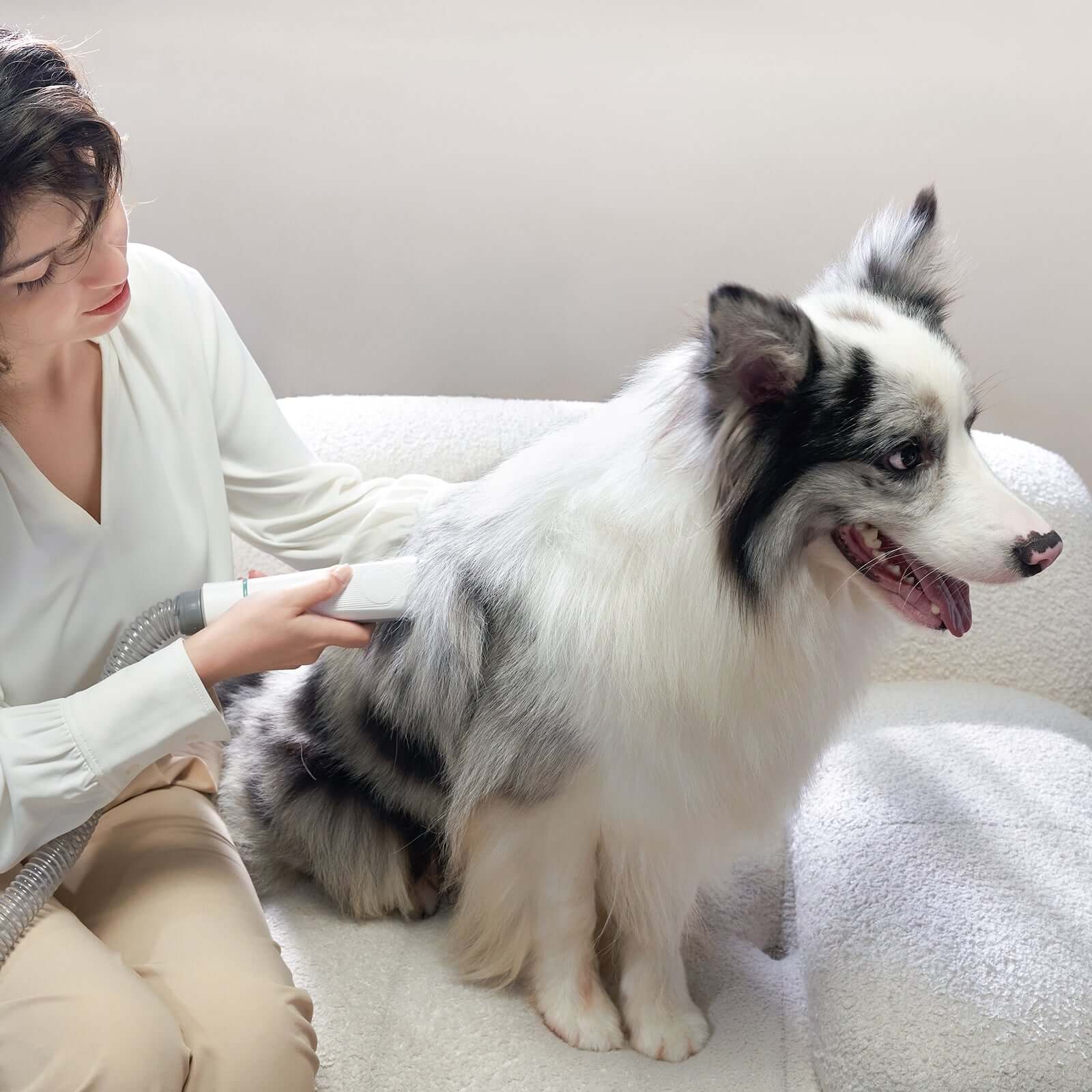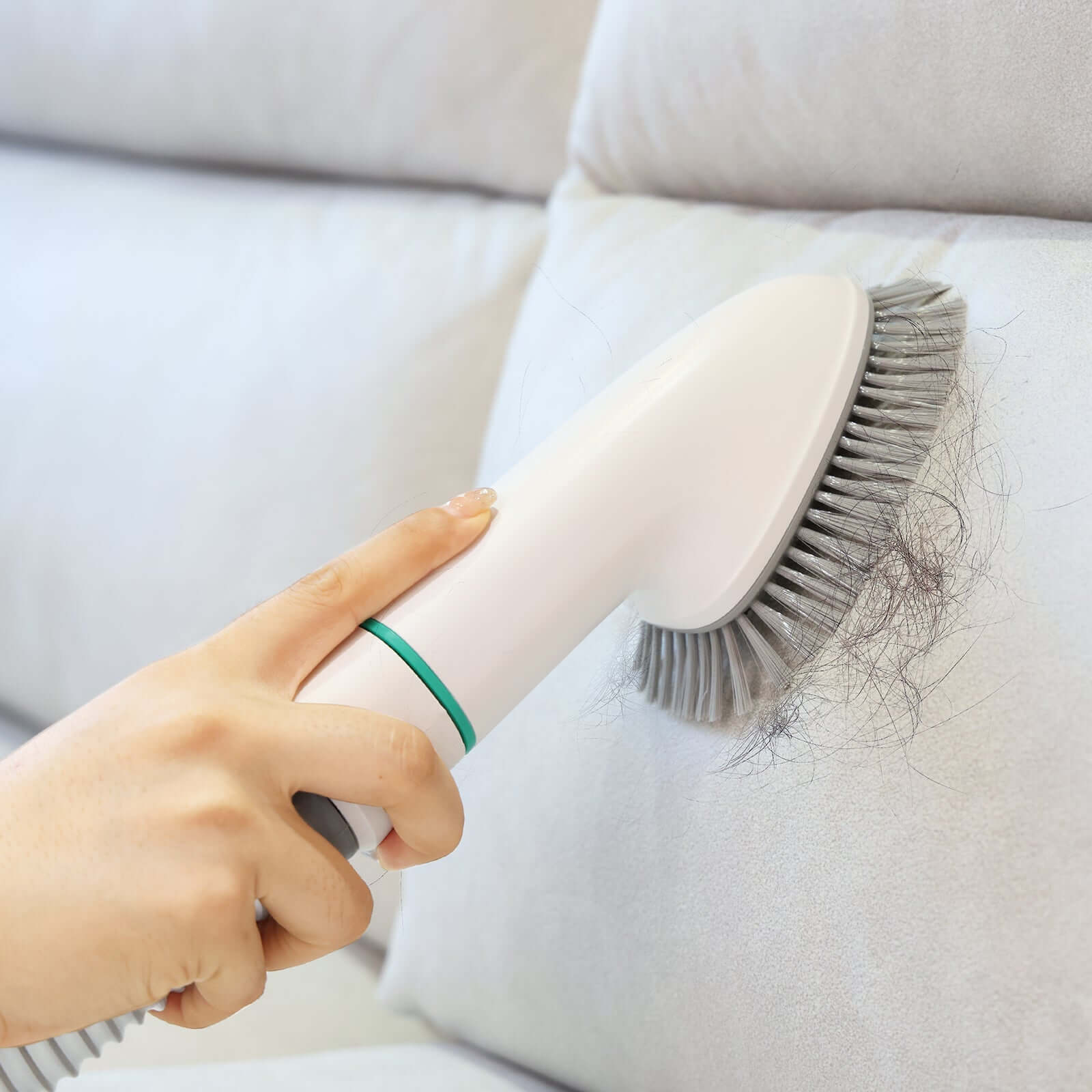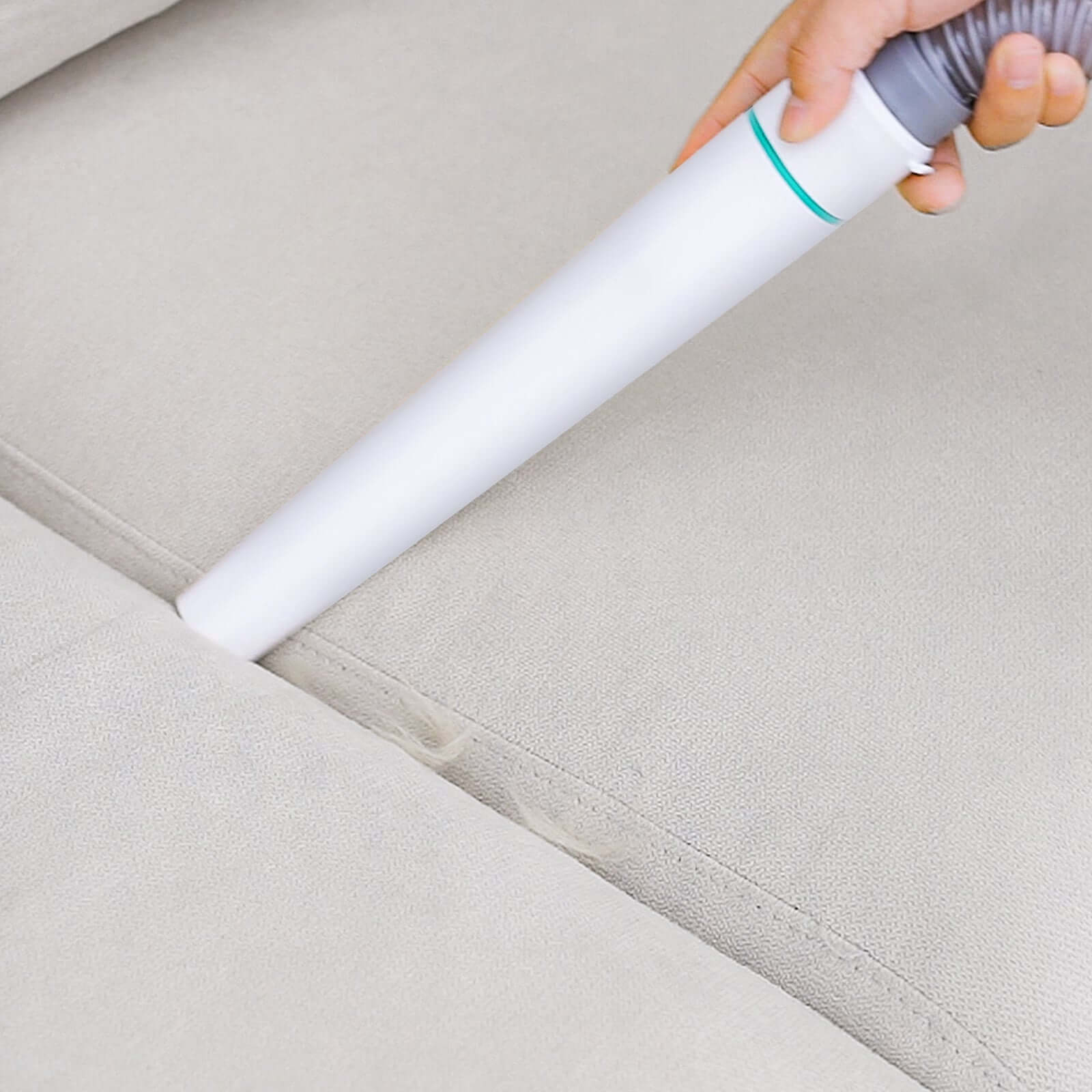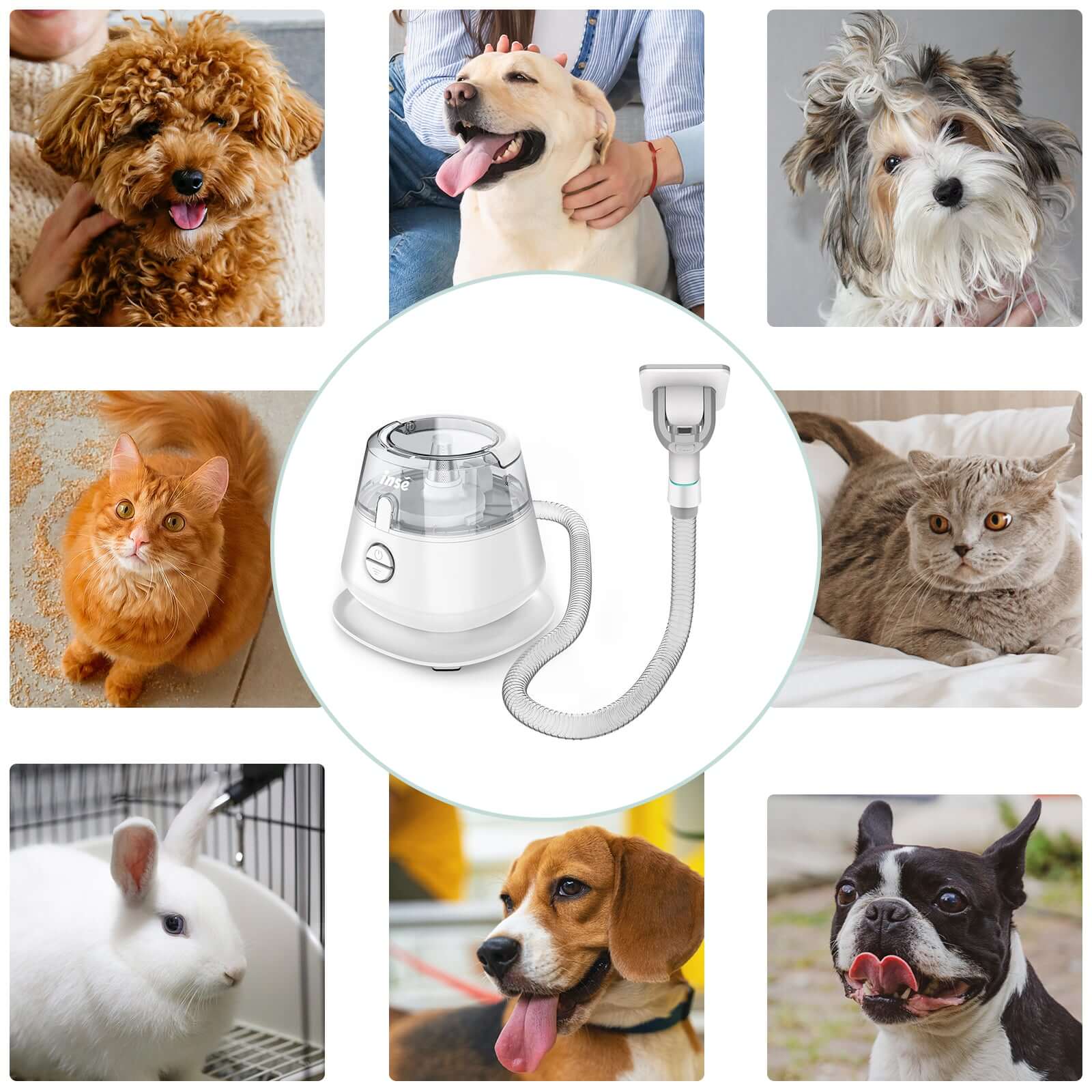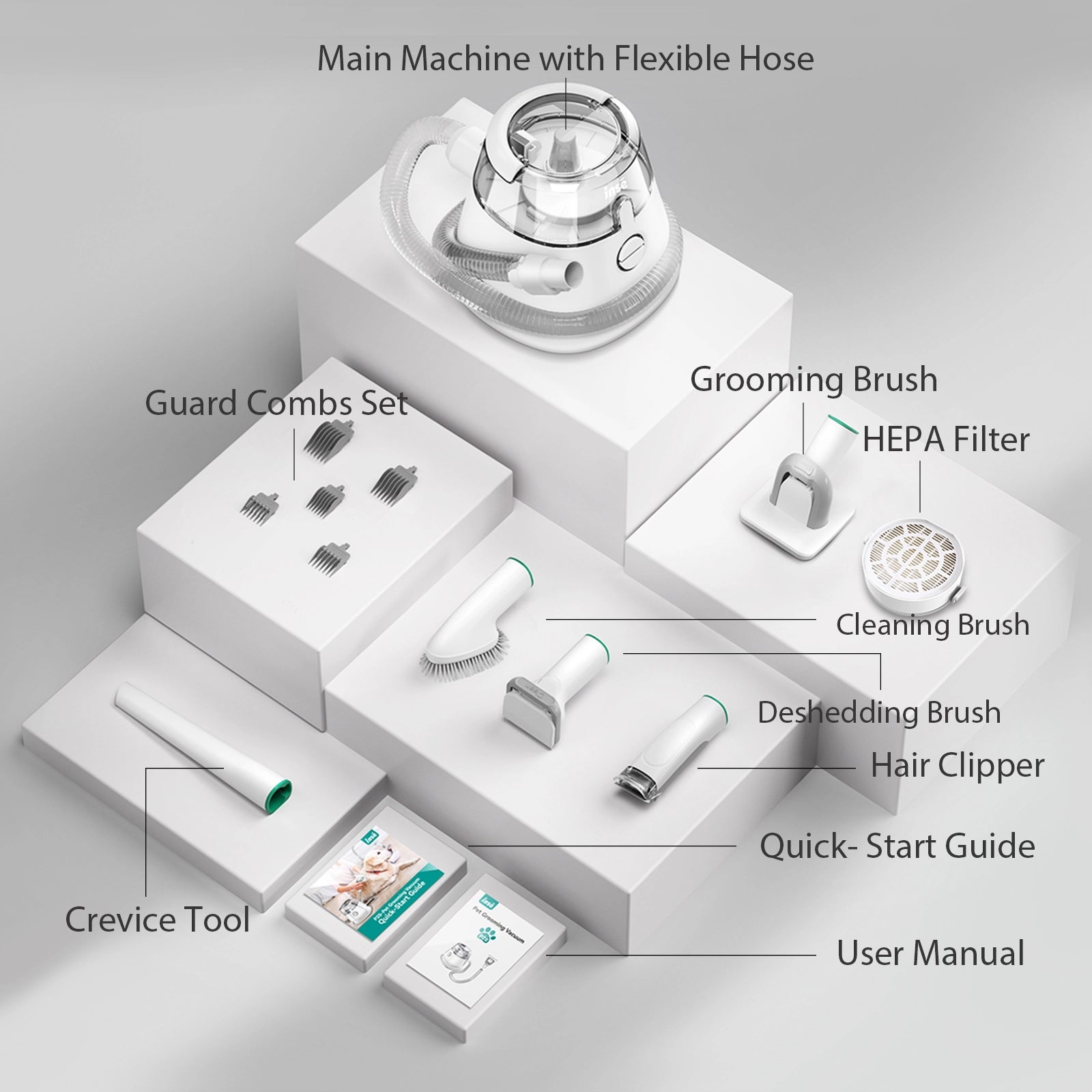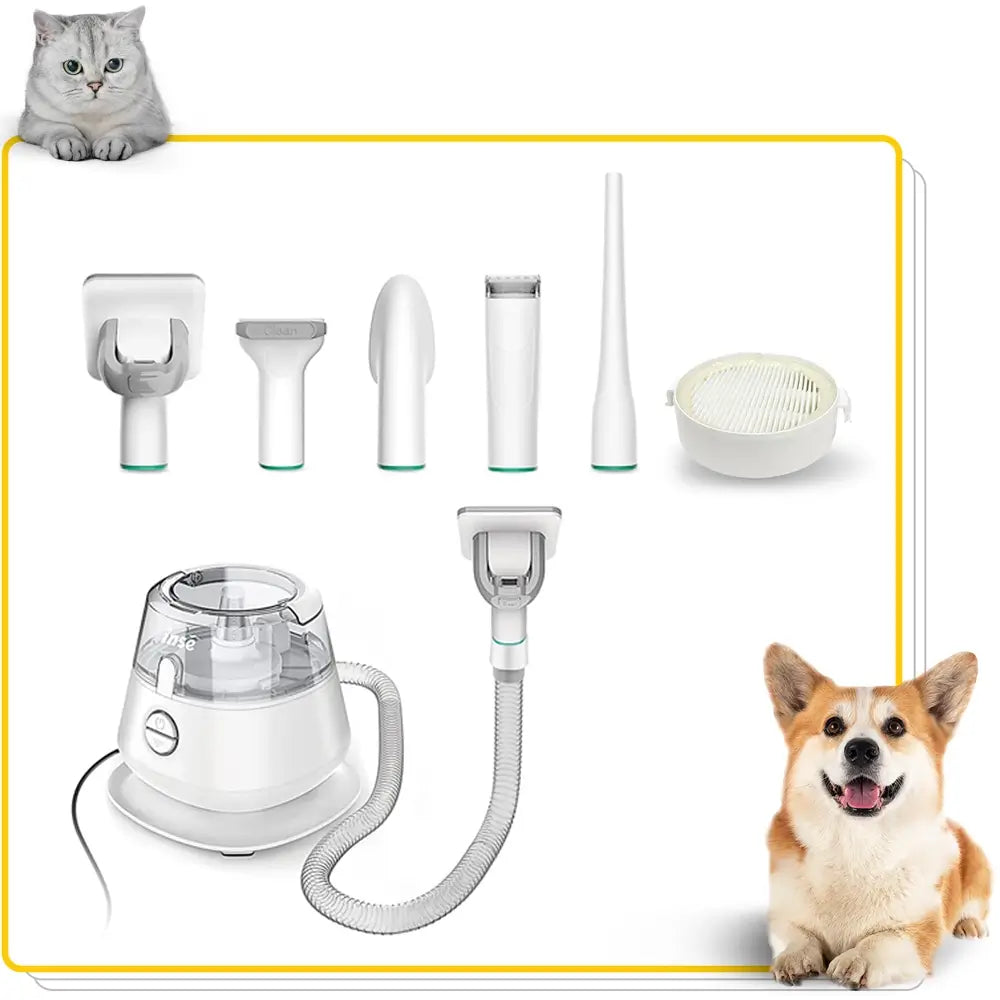 Real Pet. Real Test.
Real Good!
Unlike traditional dog grooming brushes, INSE p20 pro develops a new way of grooming at home and combines five professional tools for grooming your dog/cat tidy and pretty without messy hair on the ground.