2000Pa Powerful Suction- Enable to pick up everything from small particles to large debris from carpets and hard floors.

Beater Bar & Powerful Motor- Gather long hairs and crumbs more efficiently; offer strong suction and reduces noise effectively. Suitable for low-

to medium-pile carpets, tile, laminate, hardwood floor, etc.

120min Max Runtime- Enable to clean your lovely house in one charge. Automatically return to charging base to recharge when in low battery.

Fluent Movement - Cleans in nice neat rows, gets into low clearance easily to clean and sweep away hidden dirt, gets ready to clean at the exact

time of the schedule you set.

Easy Operation- Quickly set a schedule for everyday cleaning, or just press the start button whenever you want it to clean.
-Specification-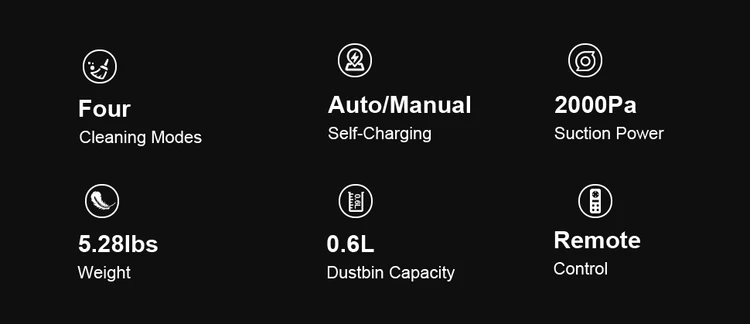 -Details-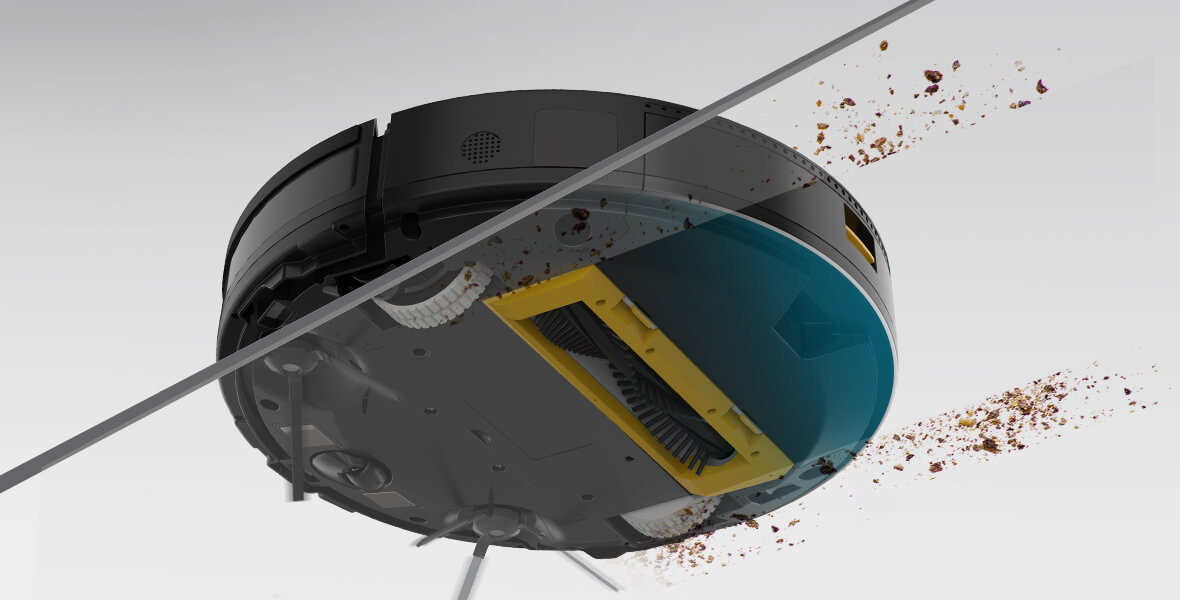 Super-strong suction
Got a super-strong INSE E6 robot vacuum, embrace a mirrorlike floor.
With super-strong suction power 2000Pa, INSE E6 cleaner robot picks up everything from small particles to large debris from carpets and hard floors. *No contact with water.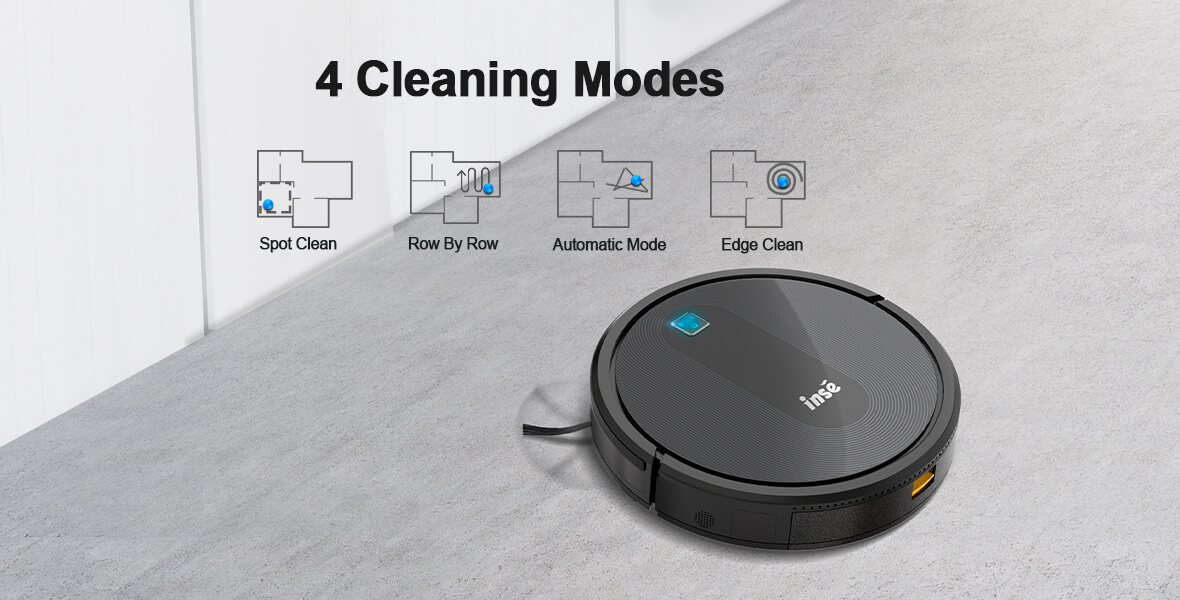 Four Cleaning Modes
It has four cleaning modes, automatic mode, row by row, spot clean, and edge clean.
Automatically adjusts its direction when runs into an obstacle. Also cleans in neat rows when the area is big enough such as the space between two walls without obstacles.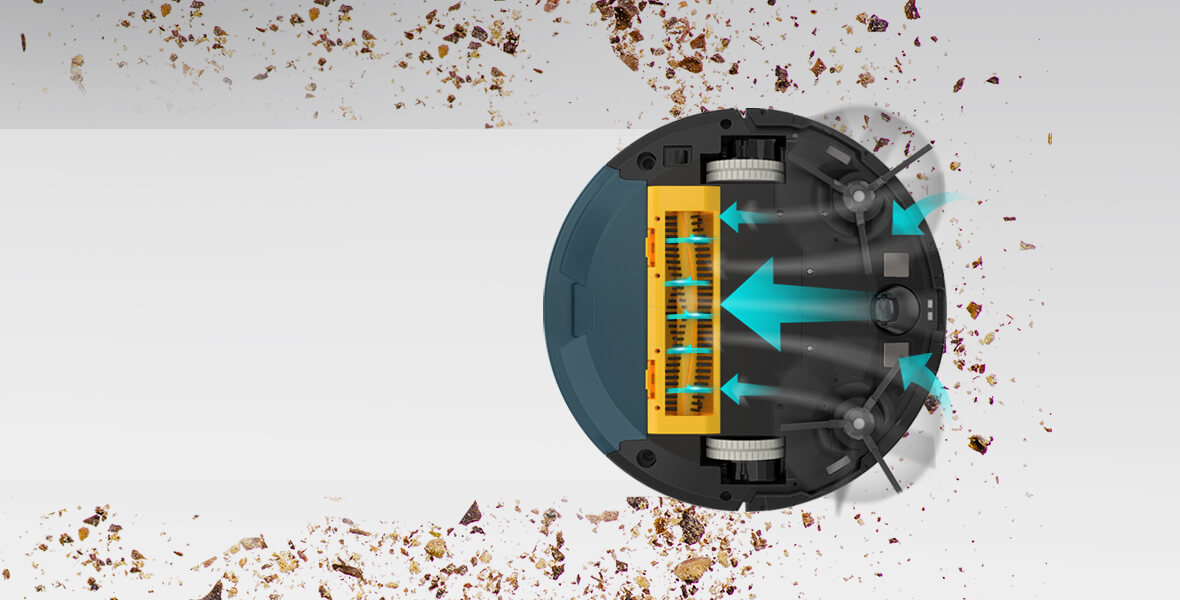 Higher Efficiency
Longer side brushes, dust collection in both directions in higher efficiency.Bigger and wider cleaning area in a single pass without missing.
Compared to other vacuum robots without roller brush, the beater bar and silicone strip underneath INSE E6 gather long hairs and crumbs more efficiently; while advanced brushless motor offers strong suction and reduce noise effectively.
-More-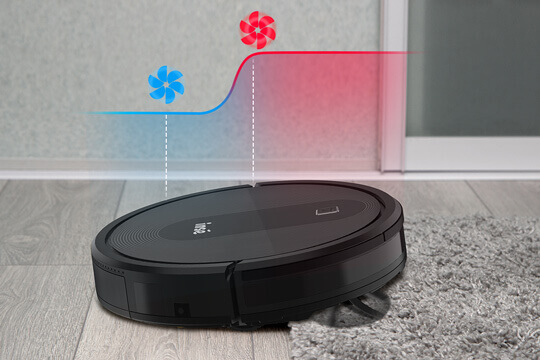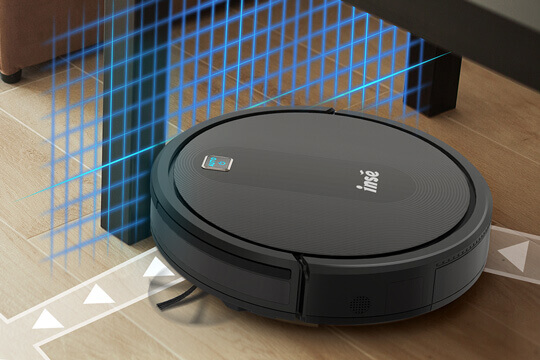 Fluent Movement and Anti-collision
When it feels free to go anywhere, it won't hurt itself due to its anti-collision.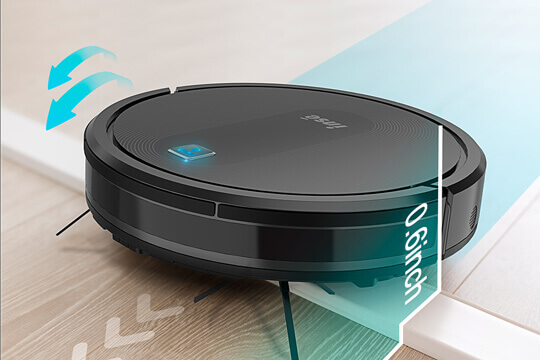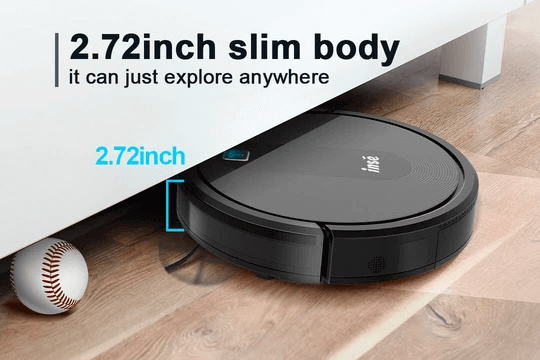 Obstacle Crossing using its Slim Body
It can climb "high", and crawl "low".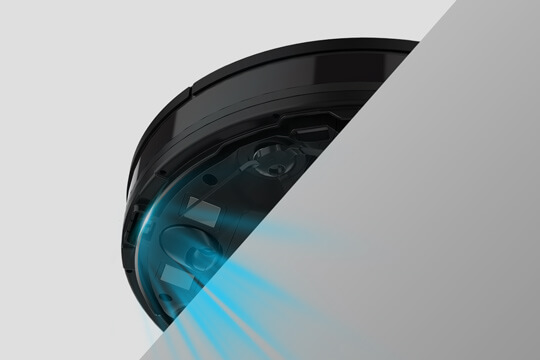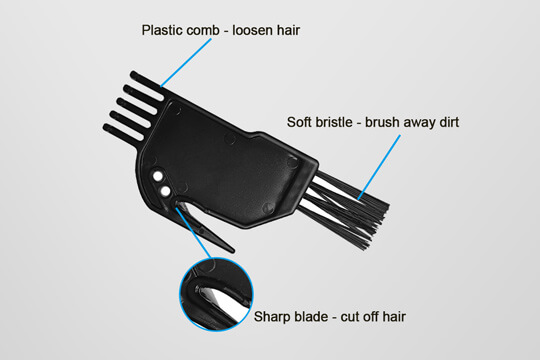 Smart Sensor Equipped with a Useful Tool
Anti-collision sensors protect the vacuum, and the useful tool prolongs its lifespan in another way.