INSE V70 cordless dustbuster has 12Kpa suction and two power settings, which help you to keep your houses clean and neat, handle various types of hard floors and low/medium pile carpets, operate as a vacuum for hardwood and carpet.

A 5-stage cyclone filtration system-V70 stick vacuum could filter and block 99.97% of debris inside the dustbin with high efficiency, it could tackle even big particles like cat litter and corn flakes.

The motor with 130W output power and battery with 2200mAh capacity work together to meet the basic cleaning needs, no garbage left after vacuuming.

LED lights on the flexible motorized head brush could search deep into the dark and clean visible and invisible dust and dirt, making the vacuum experience more pleasant and comfortable.

6-in-1 multifunction cordless stick vacuum with two extra cleaning tools, enables you to clean every place you walk by and every corner you encounter.
-Details-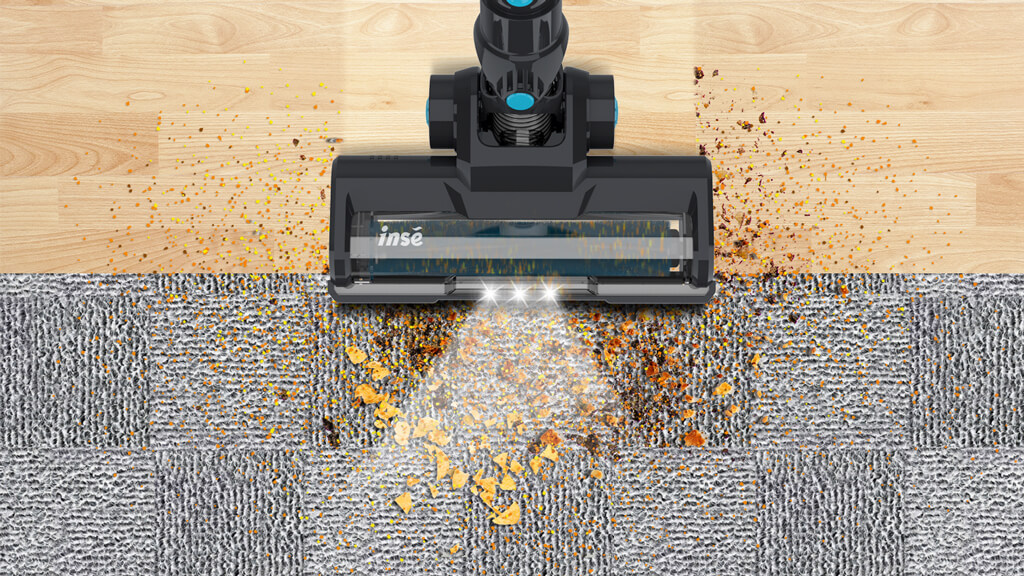 This cordless vacuum has 12Kpa Suction, two power settings to fit different cleaning scenarios. It is maneuverable and easy to store, suit every home, and also can operate as a vacuum for small apartment due to its praiseworthy cleaning performance and affordability.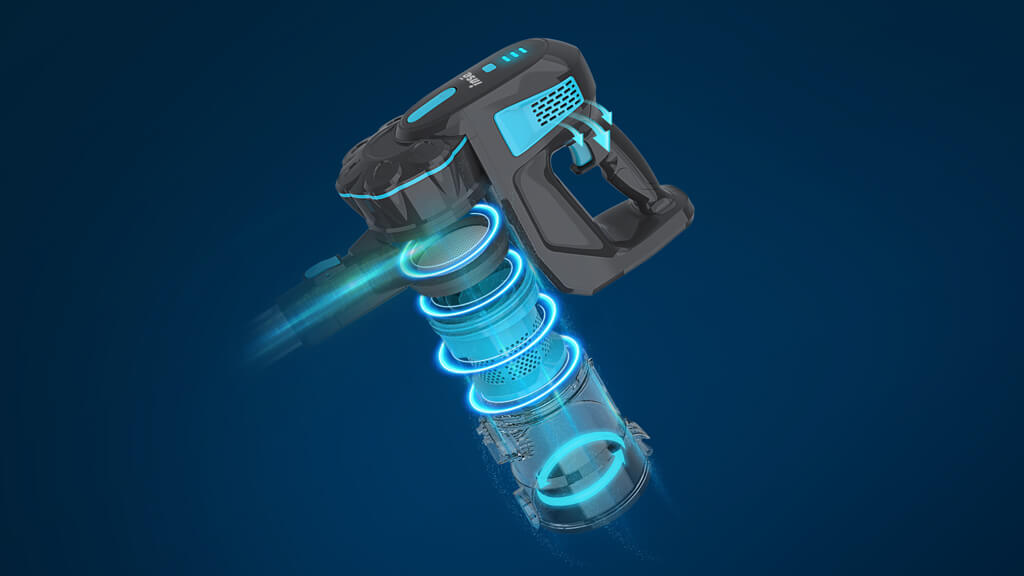 5-stage cyclone filtration system makes an entire vacuum procedure no more a notion. This cyclone vacuum blocks the visible and invisible waste inside the filters thus releasing fresh air out, largely guaranteeing the air quality of breathing. Washable and detachable filters could prevent the growth of bacteria and lengthen the life of the cordless stick vacuum.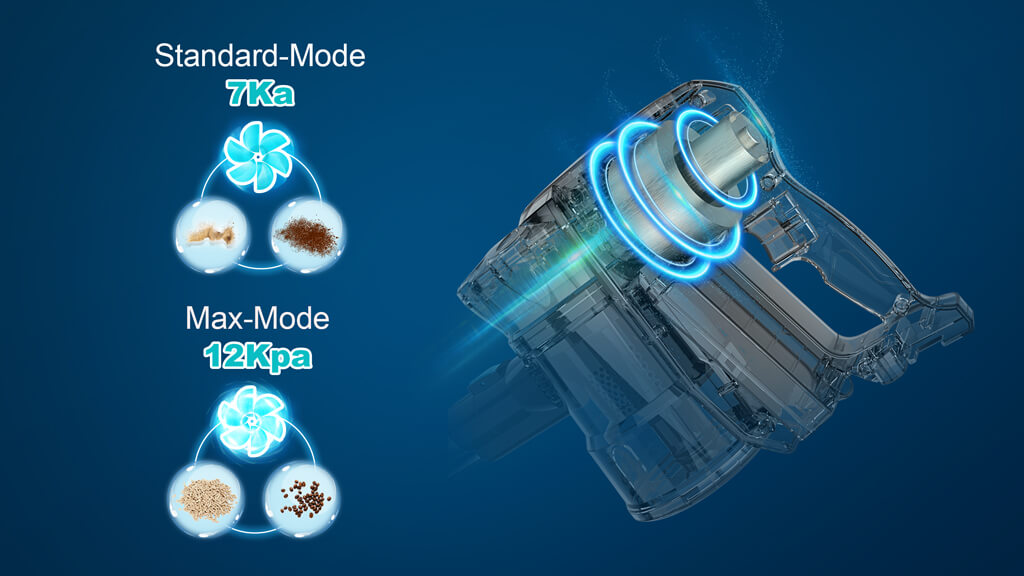 The 130W Motor could offer 40000 rotate speed, which boosts this wireless vacuum to operate more efficiently. Moreover, it has a 2200 mAh capacity of the battery, they work together to make the vacuuming less tiring and give you more confidence. The low power setting is suitable for daily simple clean, and the high power setting is proper for deep household cleaning.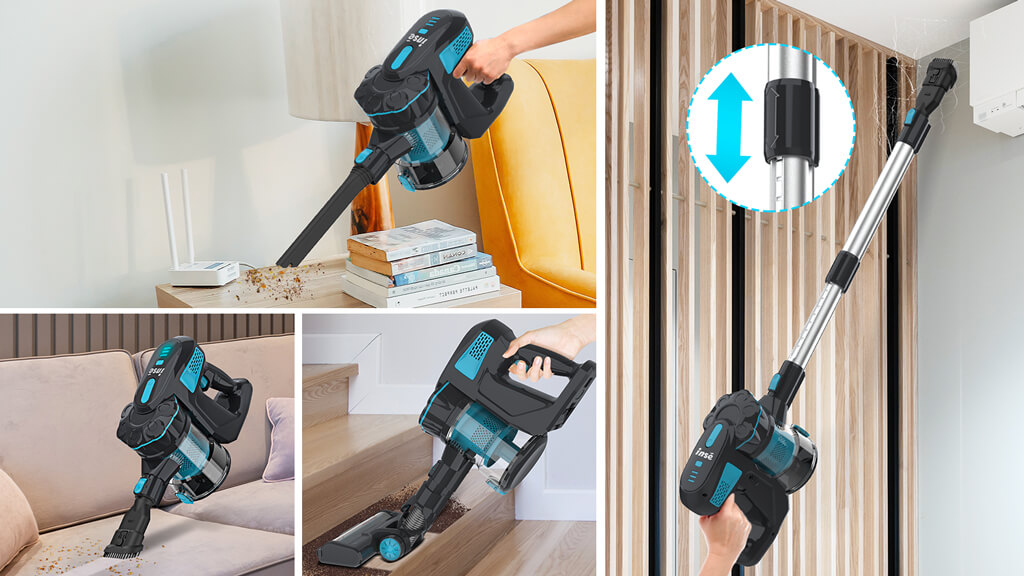 6-in-1 Multifunctional vacuum sweeper is just like a chore helper convergence. You just need one vacuum, it could do any cleaning job you demand. It can clean the stairs, couch, corners, gaps, ceiling, and curtains, etc. There is nothing he cannot do but something you did not expect. Even more, it has two cleaning tools to better ease your burden to clean the cleaner.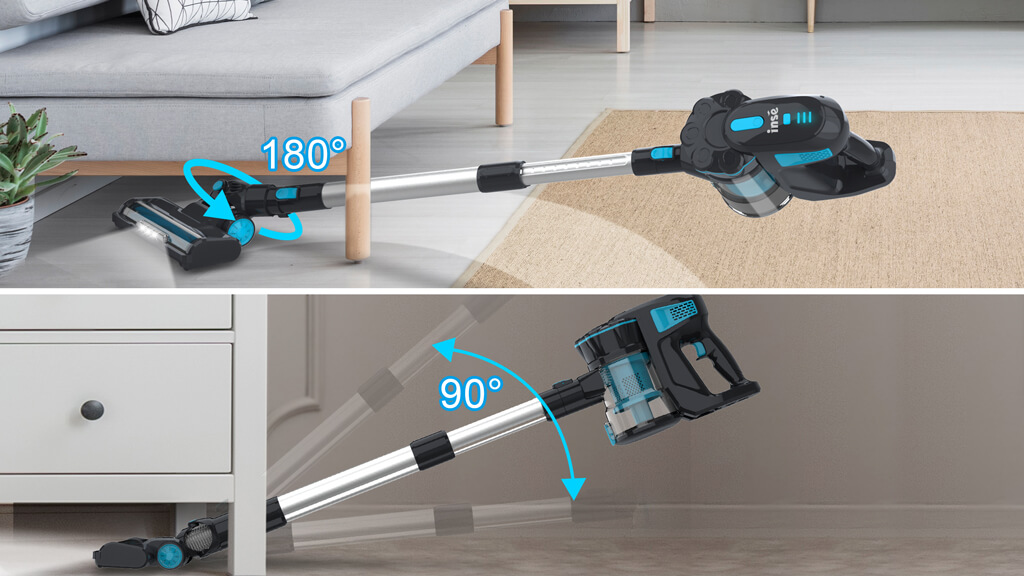 This electric broom with light illuminates all the dark corners and the dark zone under the bed or other furniture, this design helps cleaning more tangible and visible. Its flexible motorized brush head with small wheels under it could be pulled to anywhere without effort.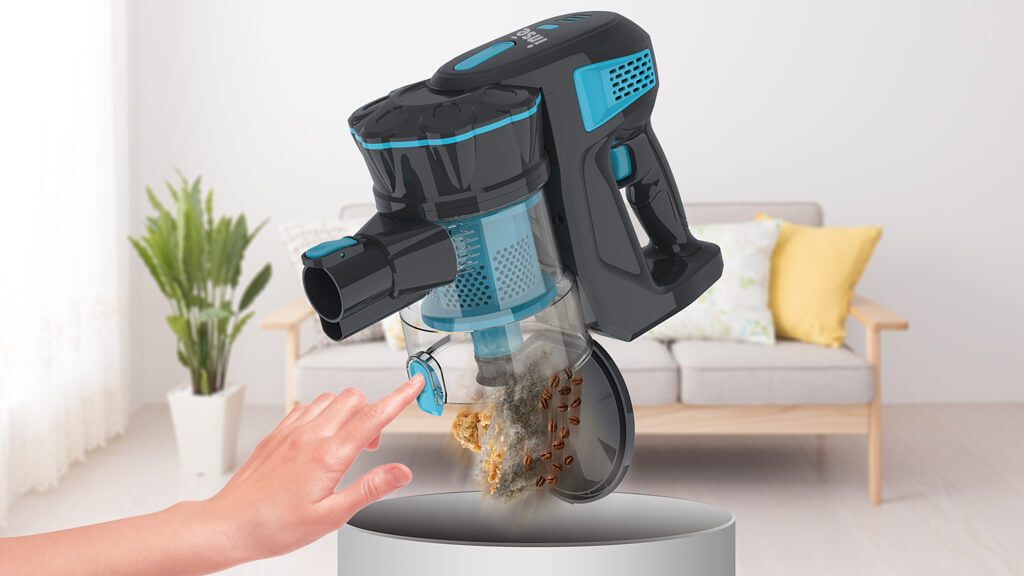 1L large dustbin gives this cordless sweeper more space to store the dirt and debris, no need to pollute your hands during the entire vacuum process. Only using one press on the release button, get all the waste out at once.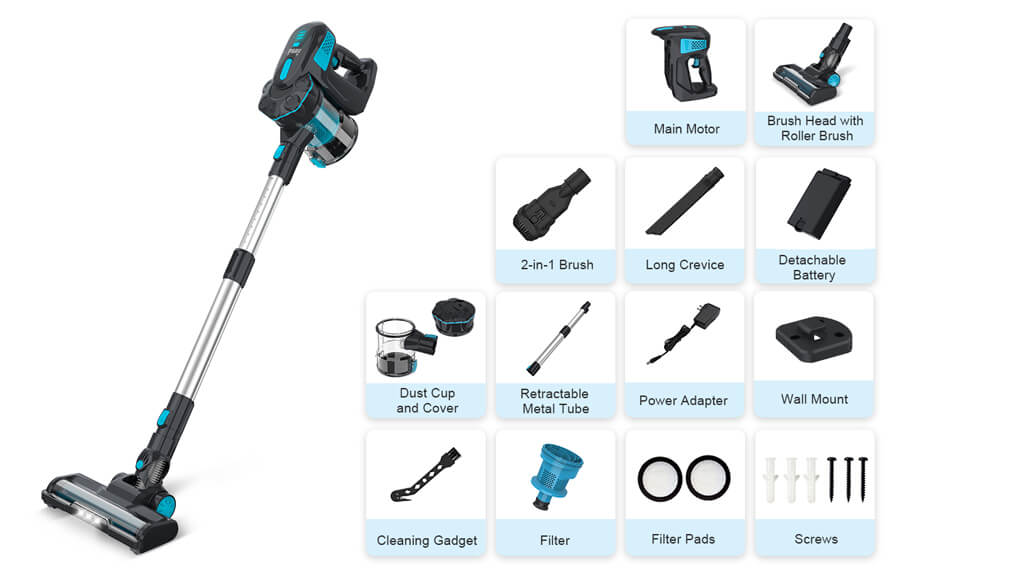 -Specification-