With two batteries whose capacity is 2500mAh, almost the largest in the market, INSE S6P Pro cordless stick vacuum ensures maximal 90 minutes runtime, which could be called the longest-lasting cordless vacuum.

With a soft roller brush and a stiff roller brush, the INSE S6P Pro cordless vacuum cleaner could deal with all types of hard floors, low pile carpets, and medium-pile carpets.

The brushless DC motor that is lighter, stronger, tougher provides 23Kpa strong suction, builds a vacuum for allergies, tackles the daily waste easily, and keeps it clean and tidy.

90 min maximal runtime offers a thorough clean of the whole house or apartment in one charge, reducing the frequency of running back to charge the battery and waiting restlessly. (Two batteries, one battery runs 12-20 min in the high power setting, 30-40 min in the low power setting)

A 5-stage cyclone filtration system could better keep the waste inside the bin, separate the dust and dirt from the air, and release fresh air out, a bonus for allergies.

Equipped with a unique bed brush, the S6P Pro vacuum cleaner can easily remove the bed bugs, dust, and hair on the bed and give you a fresh and clean environment to sleep in, you won't feel itchy when sleeping anymore if vacuuming regularly.

INSE S6P Pro cordless stick vacuum is the new version of INSE S6P, which updates the filtration to a higher level - HEPA filter that can remove 99,97% of pollen, dust, animals scales, and other particles.
-Details-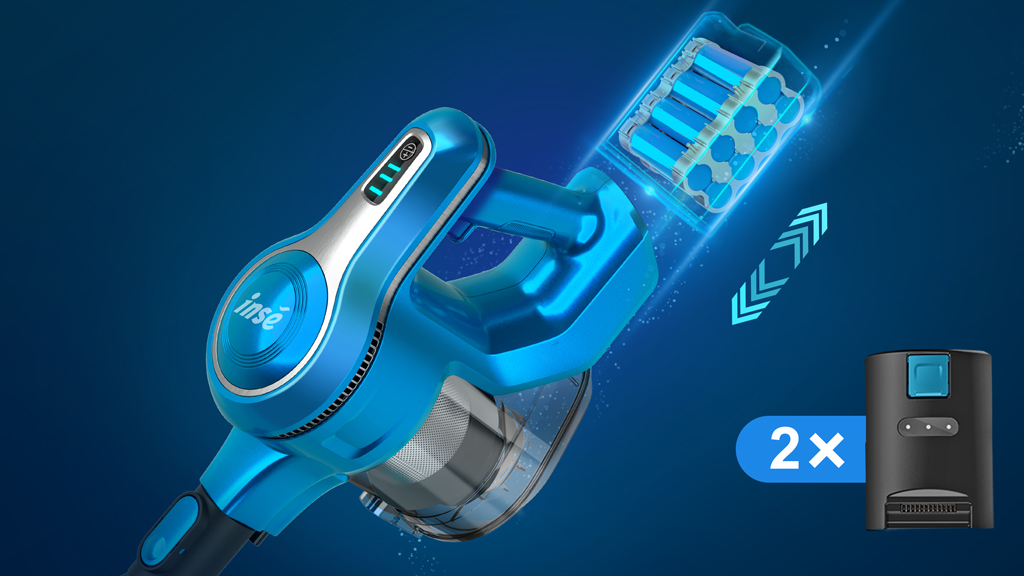 Such a cordless vacuum with 2 batteries is widely accepted by people who have a relatively big house or apartment, its longer operation time helps a lot and reduces frequent charging. Additionally, this battery vacuum has two power settings to fit more cleaning situations. You could use the low power setting to clean small debris like dirt and hair and use the high power setting to pick up big particles like cat litter and so on.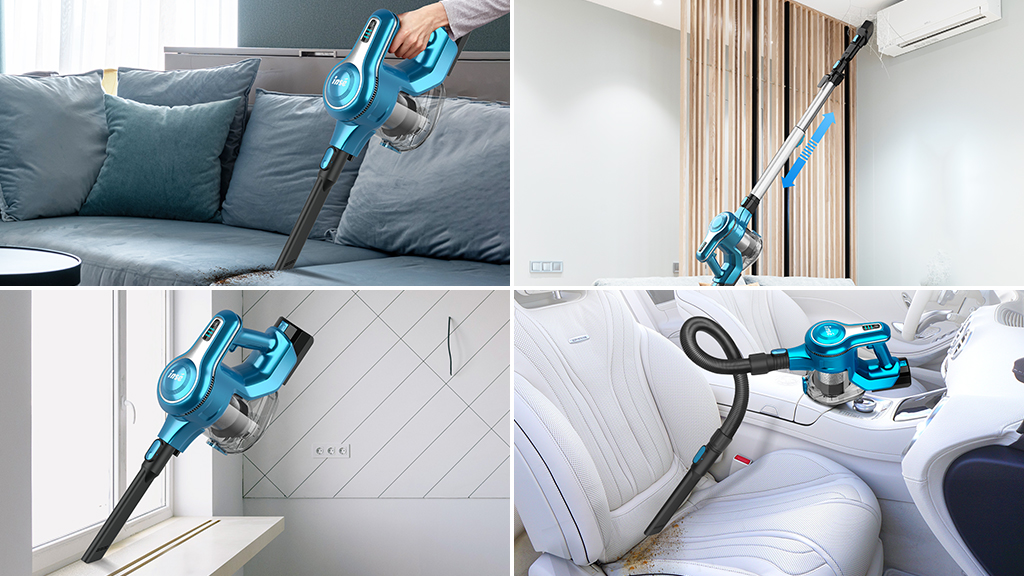 This 10-in-1 Multi-surface bagless vacuum has no power cable - it only gets in the way. No more plugging in/out. With a bunch of accessories, you have no more worry about the different scenarios or incidents. The debris that is in the narrow corners? The spider web that is on the ceiling? The pieces of snacks that are in the couch gap? The dust that is trapped between the car seats? The beg bugs that are embedded on the bed? All can be solved by only this professional vacuum cleaner.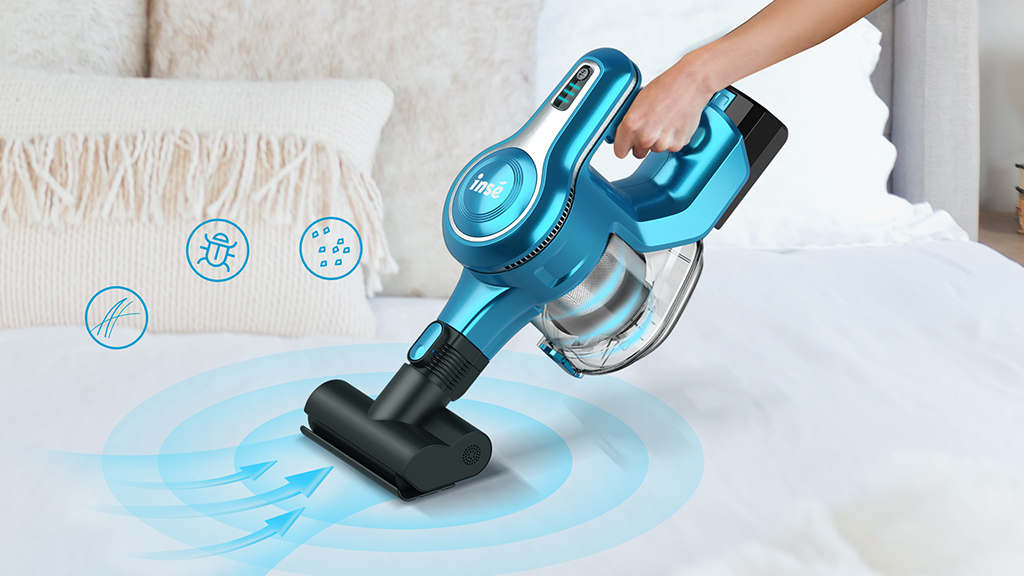 The brushless DC motor offers ultra-strong suction to clean visible debris and non-visible fine debris which is not only being picked up but also contained within the vacuum with longer run-time without sacrificing power. Thanks to the bed brush, the suction vacuum does a brilliant job of sucking up pet hairs and making couches and mattresses feel fresh and clean. Switching from low power setting to high power setting, tackle with various types of household waste.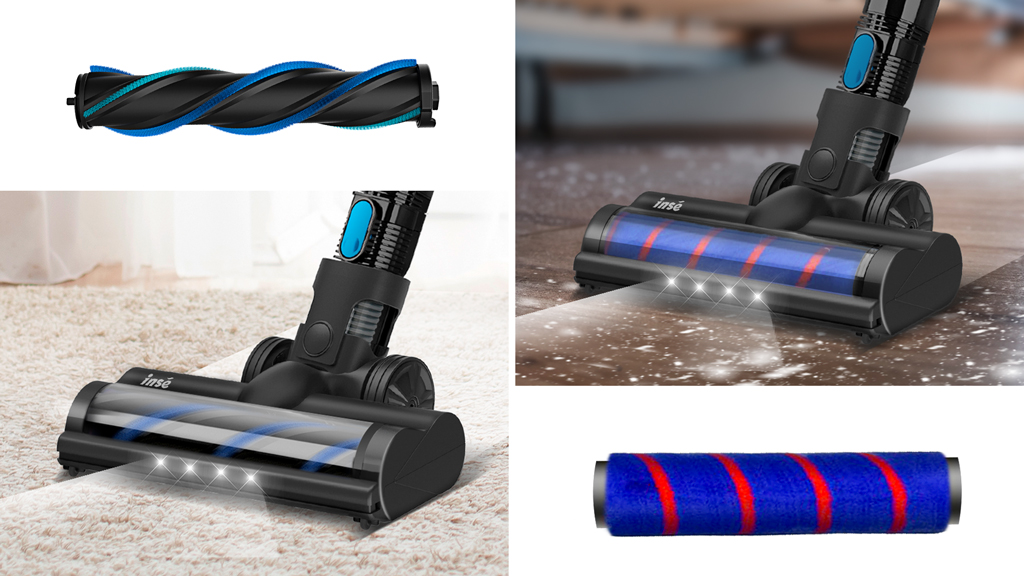 This S6P Pro cordless vacuum could be operated as a vacuum for hardwood floors and a vacuum cleaner for carpet. Along with the bigger motorized brush head, it has soft and stiff roller brushes for hardwood floors and carpets exclusively. The stiff roller brush helps pick up more debris and gives a polished look into hard floors. With a soft-fabric brush roll, it could not only clean the top or surface of the carpet fibers but also clean down to the bottom of the carpet fibers.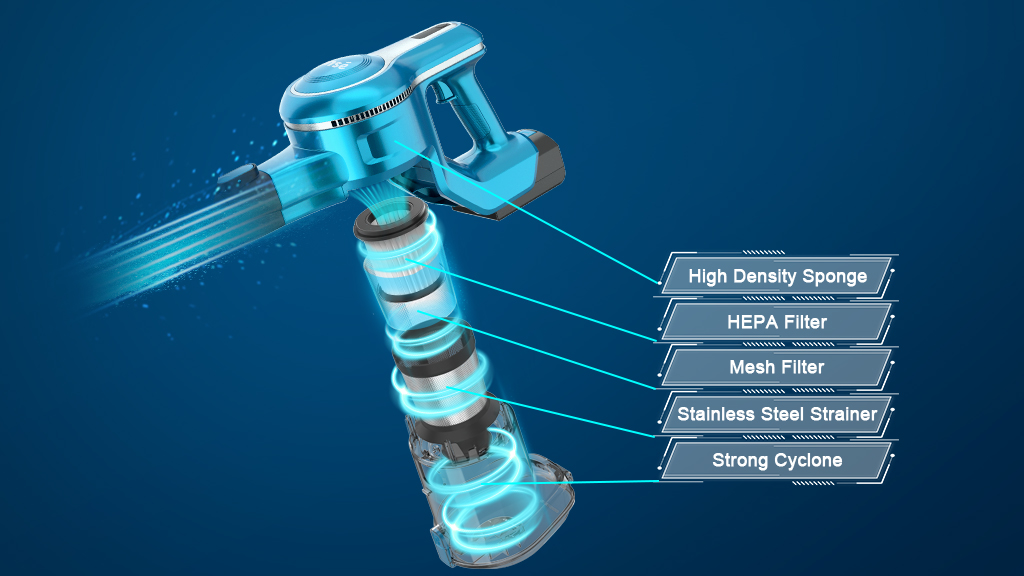 The 5-stage cyclone filtration system with a washable metal filter mesh and a HEPA filter helps block 99.97% of dust and debris and release fresh air. No matter before or after vacuuming, it is super easy to finish the chore. Creating a clean and cozy living environment and guaranteeing families' health is never a problem.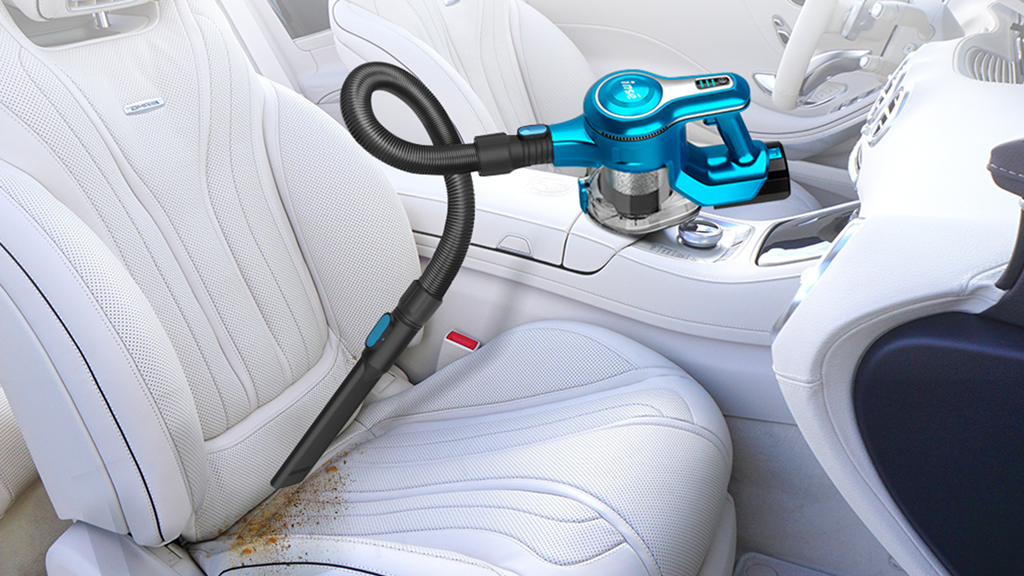 It could also work as a vacuum for cars. It has an extending hose nozzle that helps it maneuver in, under, and around seats to find runaway dirt and debris. Just attach the motorhead with the flexible hose, no need to move the whole vacuum in such a narrow space, all the small debris or big particles could be picked up by its strong suction.


-Specification-