23Kpa Ultra-Strong Suction-this cordless vacuum cleaner helps housekeepers to keep the house clean and tidy, pick up all the debris and pet hair, the furry pet won't make the house furry.

2500mAh capacity of the battery provides enough support to the motor, longer runtime and two power settings design makes all the cleaning chore seems effortless.

6-stage cyclone filtration system-enables INSE S600 stick vacuum to better keep the waste inside the bin, and release fresh air out, ensure a clean breathing environment.

1.2L Super Large Dustbin-this bagless vacuum could have more space to keep the waste inside the dustbin and avoid frequent emptying.

Easy installation by attaching each part, easy operation by one press on the switch, and easy clean after vacuuming by one empty button and wash the washable filters with cool water.
-Details-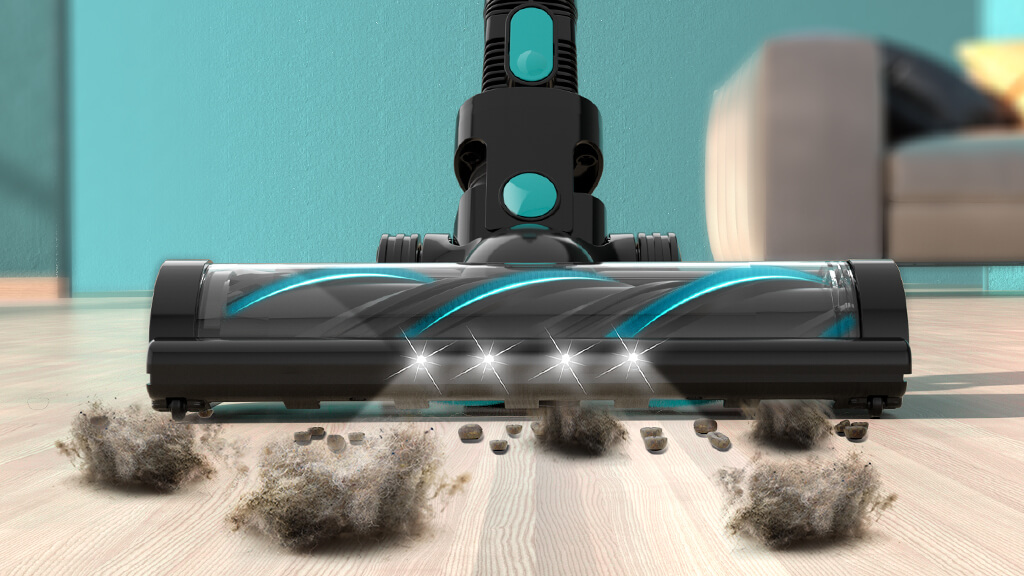 This pet vacuum has a talent for dealing with pet hair. The rubber trim on floor nozzles and attachments help zap static and break the bonds so fur comes up more easily. With the soft&stiff roller brush, no need to switch from hard floor type to carpet type, it can handle them perfectly at the same time.
Compared with all the others, it is the longest-lasting cordless vacuum. 2500mAh capacity adds power to the motor and provides longer runtime. The low power setting that goes up to 40-45 mins can deal with hair, dust, and small particles, while the high power setting that could still run 15-20 mins could pick up the fine dust and larger particles like cat litter.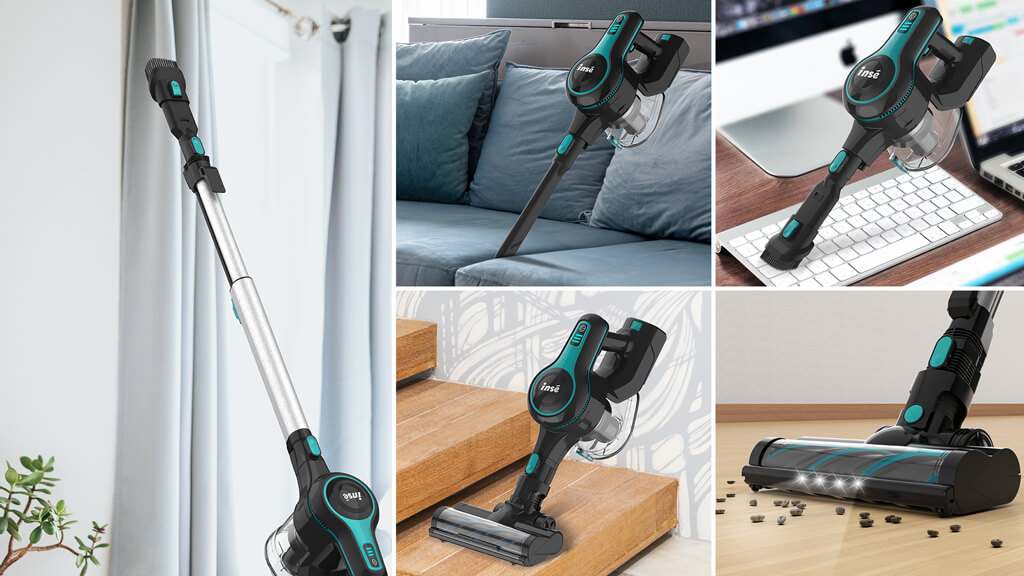 This vacuum specifically for pet hair even includes specialized various tools so you can conquer the sofa, ceilings, corners, and more to pick up hair you can't even see. The 6-in-1 Multifunction vacuum could switch the stick mode to handheld mode easily, achieve different levels of cleaning in any scenario with those accessories.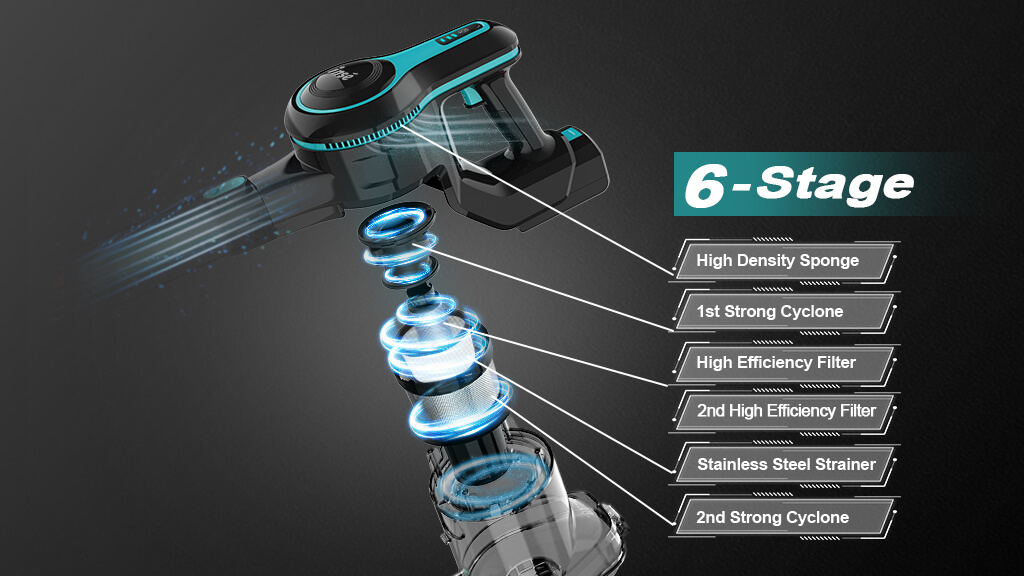 The 6-stage cyclone filtration system with a washable metal filter mesh, a high-efficiency filter, and a cotton filter, help block 99.98% of dust and debris and release fresh air. No matter before or after vacuuming, it is super easy to finish the chore. Creating a clean and cozy living environment and guaranteeing families' health is never a problem.
Twice as big as other cordless vacuum cleaners, its dustbin is 1.2L, which does not occupy so much energy and time to empty. easy-to-empty dust cups for inevitable and frequent dumping as you vacuum. Also, it allows trapping more odors to eliminate smells in the vacuum and from the room.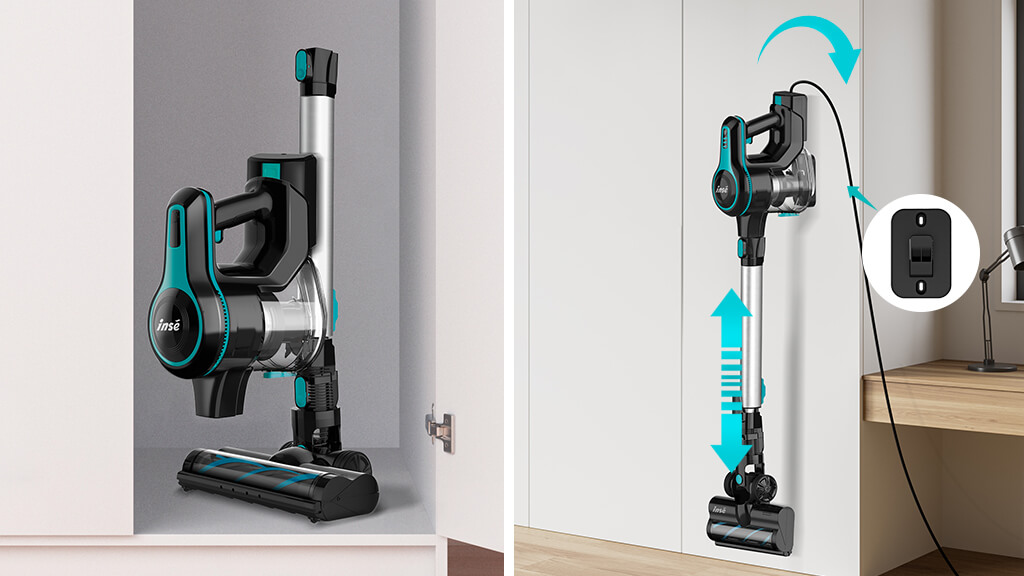 After vacuuming, this vacuum is prepared to be stored neatly. You don't need to find a certain area to place the vacuum, this wall-mounted cordless vacuum could be hung on the wall as an ornament, or the motorhead could be detached and become a self-stand vacuum which could save more space and preserve the room tidy and clean.
-More-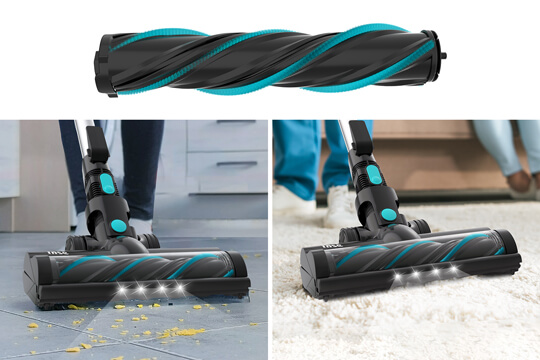 This is a vacuum for carpet and hardwood. No scratches on the hardwood and can dig deep into the carpet fiber to roll up the debris embedded.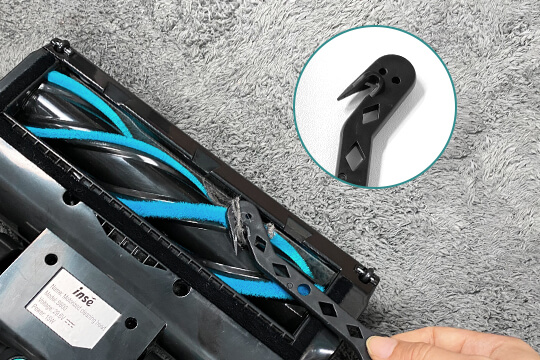 With a cleaning gadget, pet hair, or human hair that tangles the roller brush could be cleared out casually.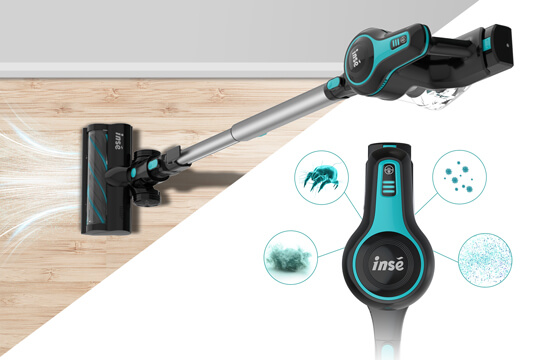 What sets this vacuum apart is the fact that this dust vacuum cleaner features a sealed air system that is friendly to allergy sufferers.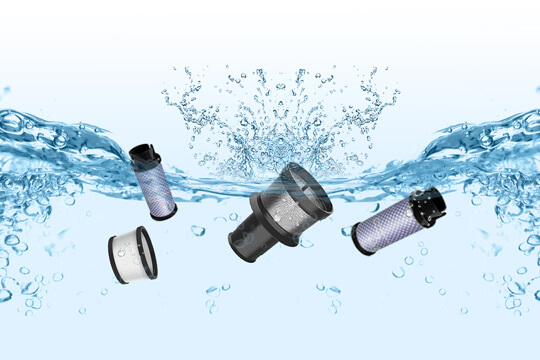 2 cotton filters and a metal filter could all be taken out and wash them in cool water, which is also encouraged.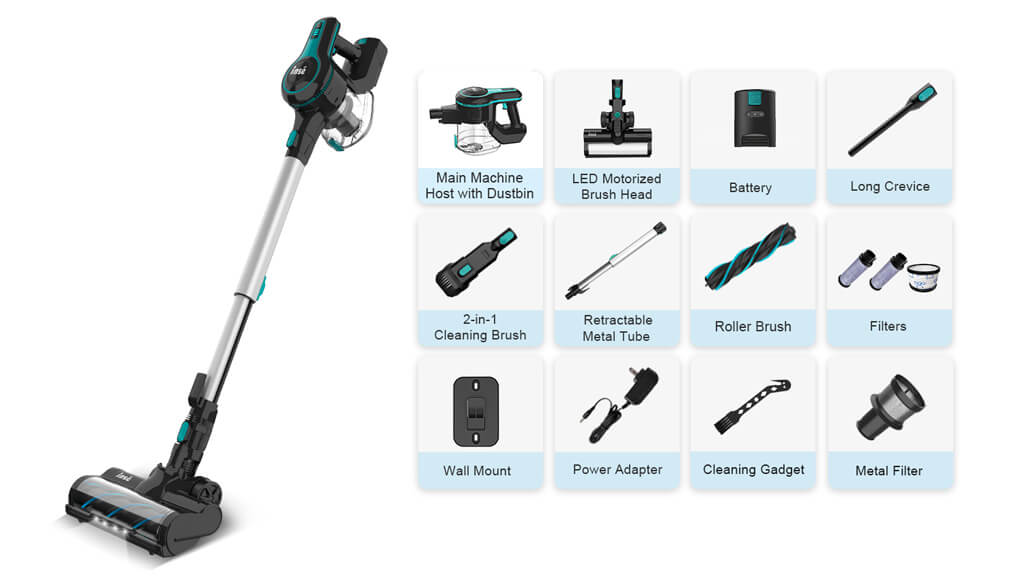 -Specification-