IN

novative &

S

mart

E

lectronics
Company Introduction
Established in 2019, INSE is a consumer electronics and smart manufacturing brand with various types of vacuum cleaners. In modern families with a busy pace of life, INSE continuously creates innovative products one by one to help people enjoys an easier life with fewer costs, and its mission that "provides more people a cozy and clean environment to live in" remains solid.
INSE thrives in several countries, especially in the United States, Canada, Japan, the United Kingdom, European Countries, and so on. Thousands of positive reviews and recommendations come from our loyal customers. INSE continuously pursues innovations, pleasant user experience, and operational efficiency. We consistently create awesome products with honest prices.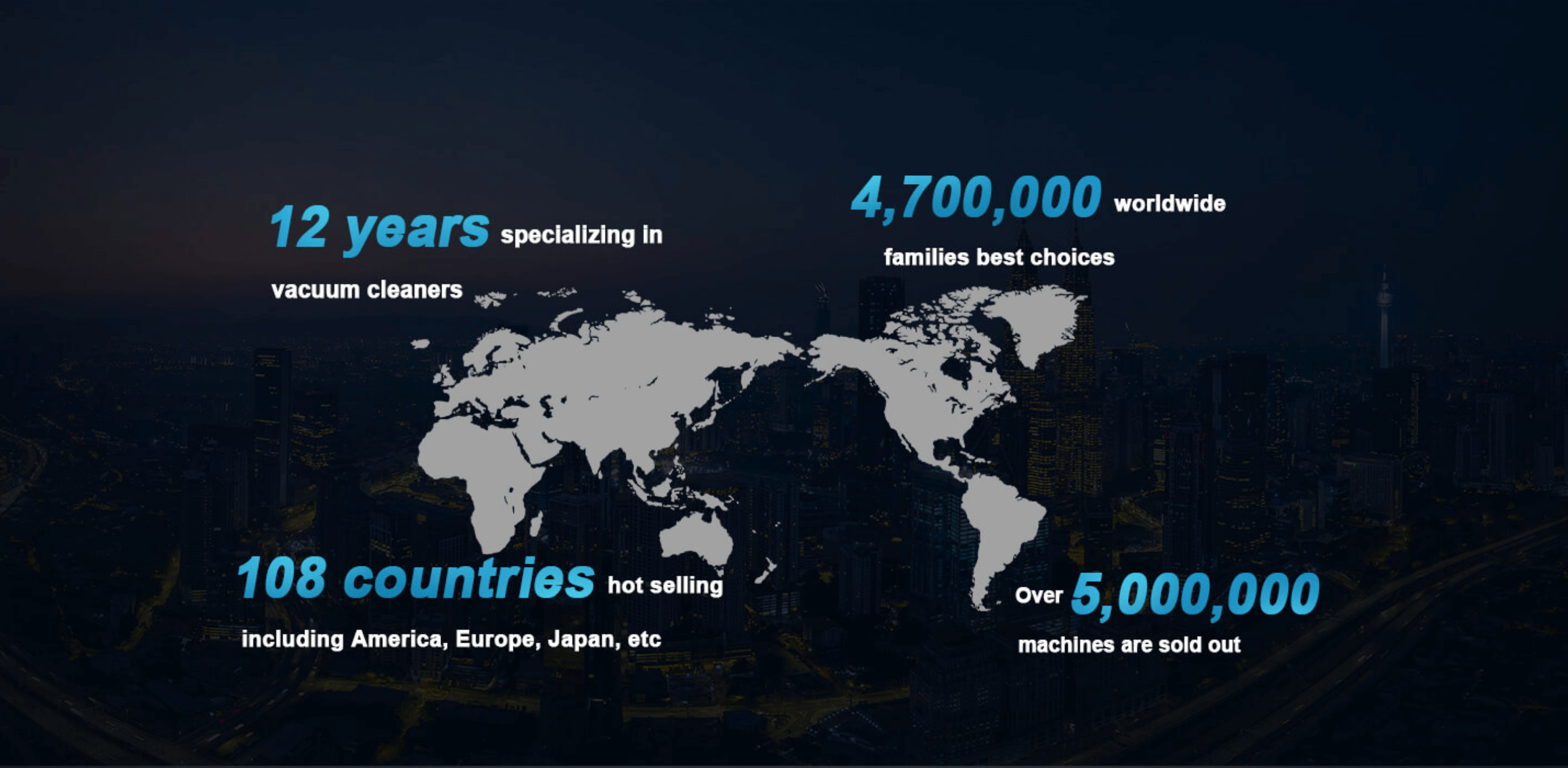 --
We experienced...
What Harry found was that the vacuum cleaners on the market were expensive - too big of an investment for someone just starting out, and those that just wanted to clean their small apartment with a limited budget.
While many brands' vacuum cleaners are out of people's budget, he reckons that a household tool should not be that expensive that stops people from making their lovely house clean and cozy, and everyone should own one.
Thus, creating quality yet affordable vacuum cleaners is the first step.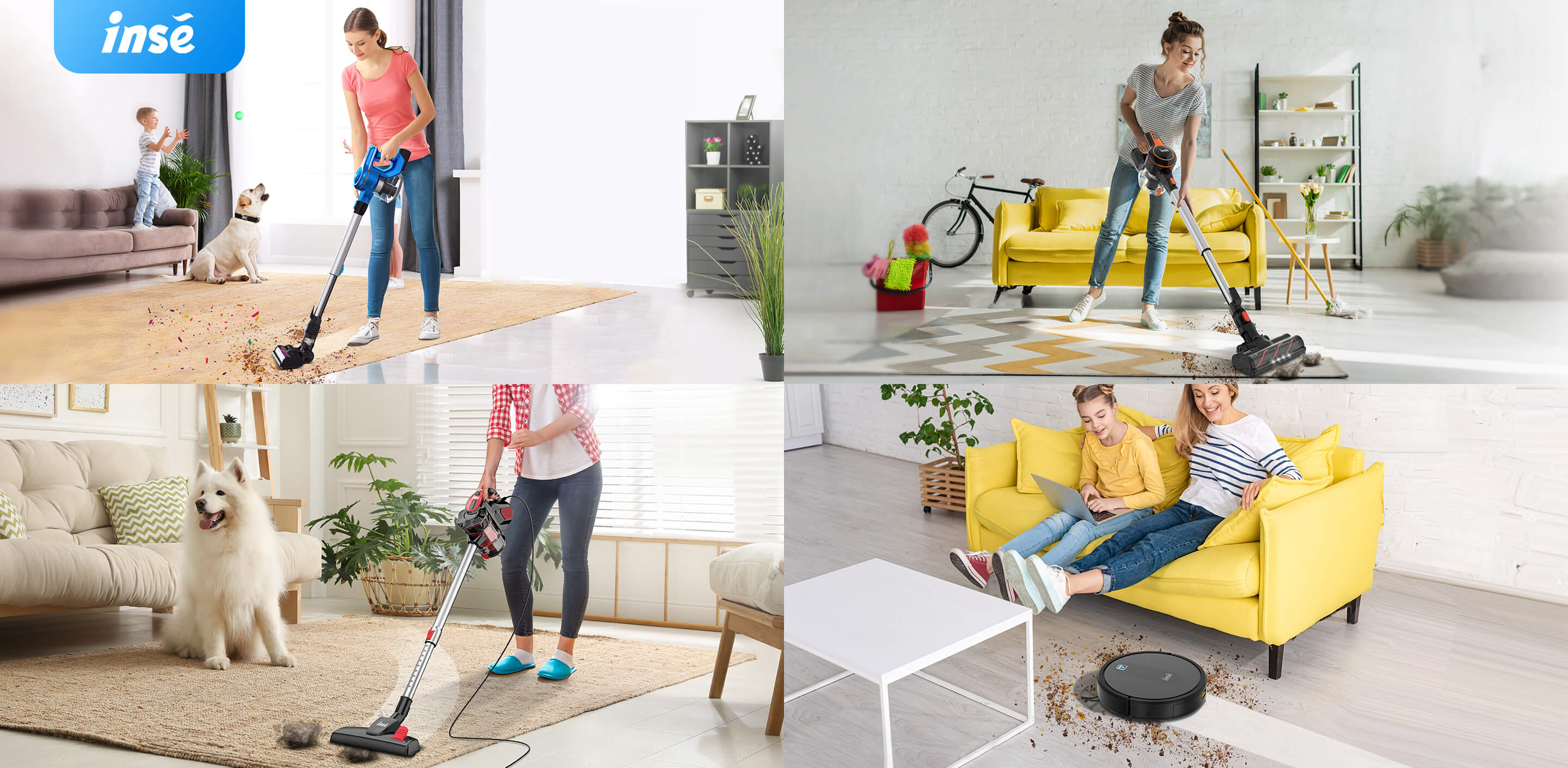 After INSE started its business in a short time, the Coronavirus swept all over the world, cracked down on many companies.
The epidemic influenced many manufacturers, and it also did a severe impact on logistics. When many others just delayed the shipping, our founder took it seriously and hired more workers to work in the factory to ensure a normal production capacity.
For the logistics, we contacted many carriers and confirmed that they could make it a priority processing.
For returning, we will notify customers to keep the machine and they did not need to return anything as we don't want to put them at risk.
Within a year, INSE vacuum cleaners have been more and more popular in the sale zone and are even widely known by people in the non-sale zone. It is a newcomer with great potential in the household industry and swiftly carves out a significant market share, while it still puts customers' needs in the first position and is still eager to hear more about their voice.
--
Founder Says...
"People bond to each other by communicating, our world will lack energy and mutual respect without mutual understanding.
We are not a provider, a cold company that only staring at the profit, we are more like a friend that accompanies people and helps them make a proper choice and improve their living condition."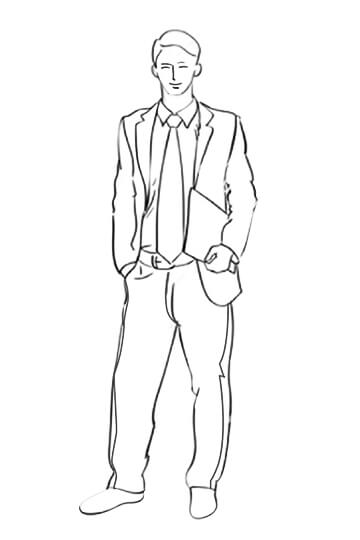 Founder, Harry Lee
--
R&D Background
The company is equipped with a Product R&D Center, Marketing Center, Customer Service Center. A lot of experts gathered here.
Most R&D members have a master's degree or above, and they have over 15 years' abundant experience in the field of product development, particularly in some famous domestic brands like Haier, VASEN, Global E-grow Ecomerce...
Welles Chao - the Product Director, who goes deep plowing in cleaning products research and development for 15 years, specializing in technology integration and product innovation. He has applied for dozens of patents in the past about vacuum sweepers and robot vacuum cleaners. Cooperated with many renowned brands like TTI, DirtDevil, Hoover, Haier, Dreame, Puppy, etc., he plays a leading role in product development and over 3 million machines that he involved were sold out.
--
Firm Supporter
We're backed by some industry's leading investors, including Lenovo Capital, joining us in our vision to help more people live better lives.
And we have five overseas warehouses, which bolter the efficiency of the logistics and improve the customers' shopping experience. One of the overseas warehouses is located in Ontario, USA. It has over 100 workmen, and the annual output is beyond 15 million units. All the factories and warehouse provides a strong barrier to ensure the production capacity.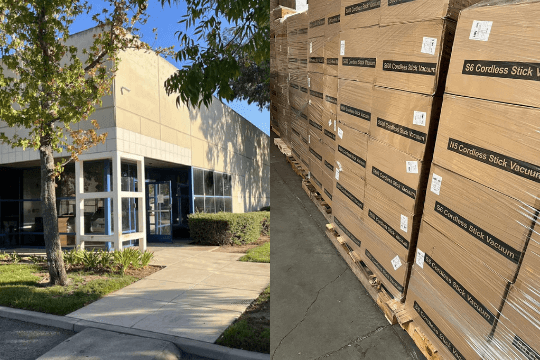 --
We Hope...
INSE prides itself on ease of use, fair price, and user friendly. In the future, we would keep our strength of digging deep to explore customers' needs.
We use technology to improve our lifestyle, create more possibilities and flexibility in our life. Instead of working or cleaning like a robot, we hope robot helps us build a more human life.
We INSE firmly believe, some houses are rented by people who have a limited budget for the moment, while life is not. Everyone deserves a better place, a clean and neat home to live in, a comfortable shelter that you could play with your pets, laugh with your family, and refresh your body and mind.
Save more time and energy, be ready to see and enjoy a bigger world.
---
---
Company name:
Shenzhen Ainuo Home Co., Ltd.
Company address:
601-A, Block A, Sunny Kechuang Center No, 1024 Nanxin Rd, Nanshan Qu, Shenzhen, China, 518000
Customer Support:
1-888-970-0050
PST 9am - 5pm (Monday-Friday)
Company email:
info@inselife.com