INSE S62 Cordless Vacuum 28Kpa Powerful Suction for Pet Hair Carpets Cleaning
Shipping Countries: US/CA
Save $55 and Get Extra 12-Month Warranty
Regular price

$139.99 USD

Regular price

$194.99

Sale price

$139.99 USD
Why should I replace the filter?
Free Shipping over $15
3D Secure Payment System
Prompt Email Support
Share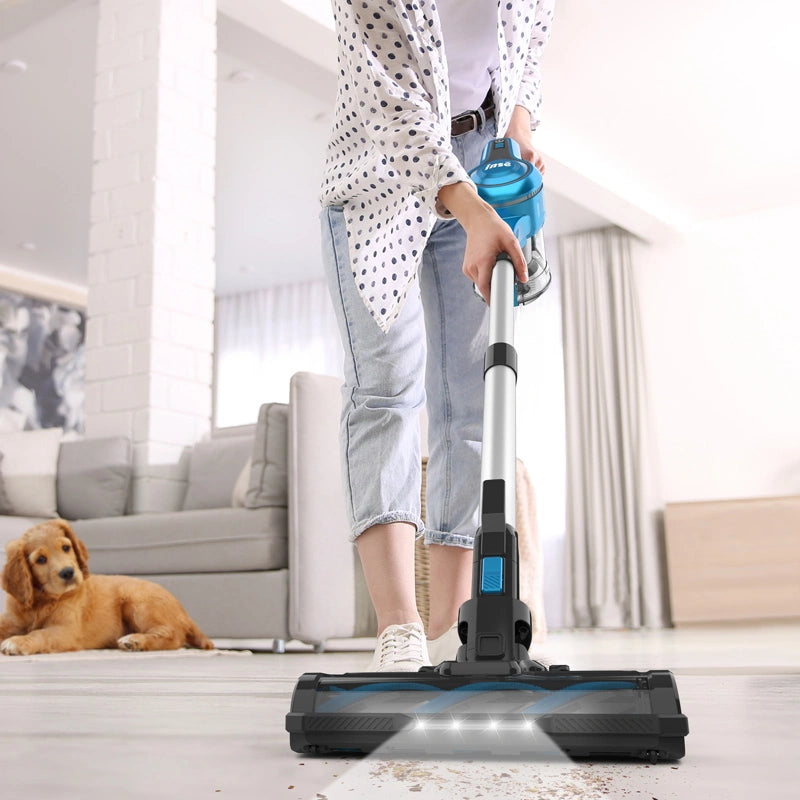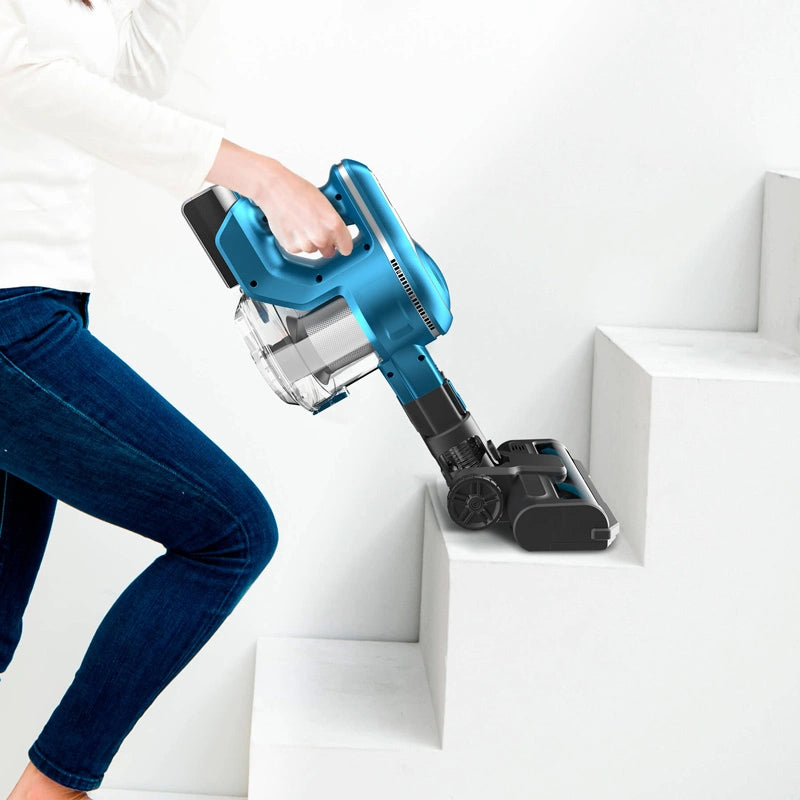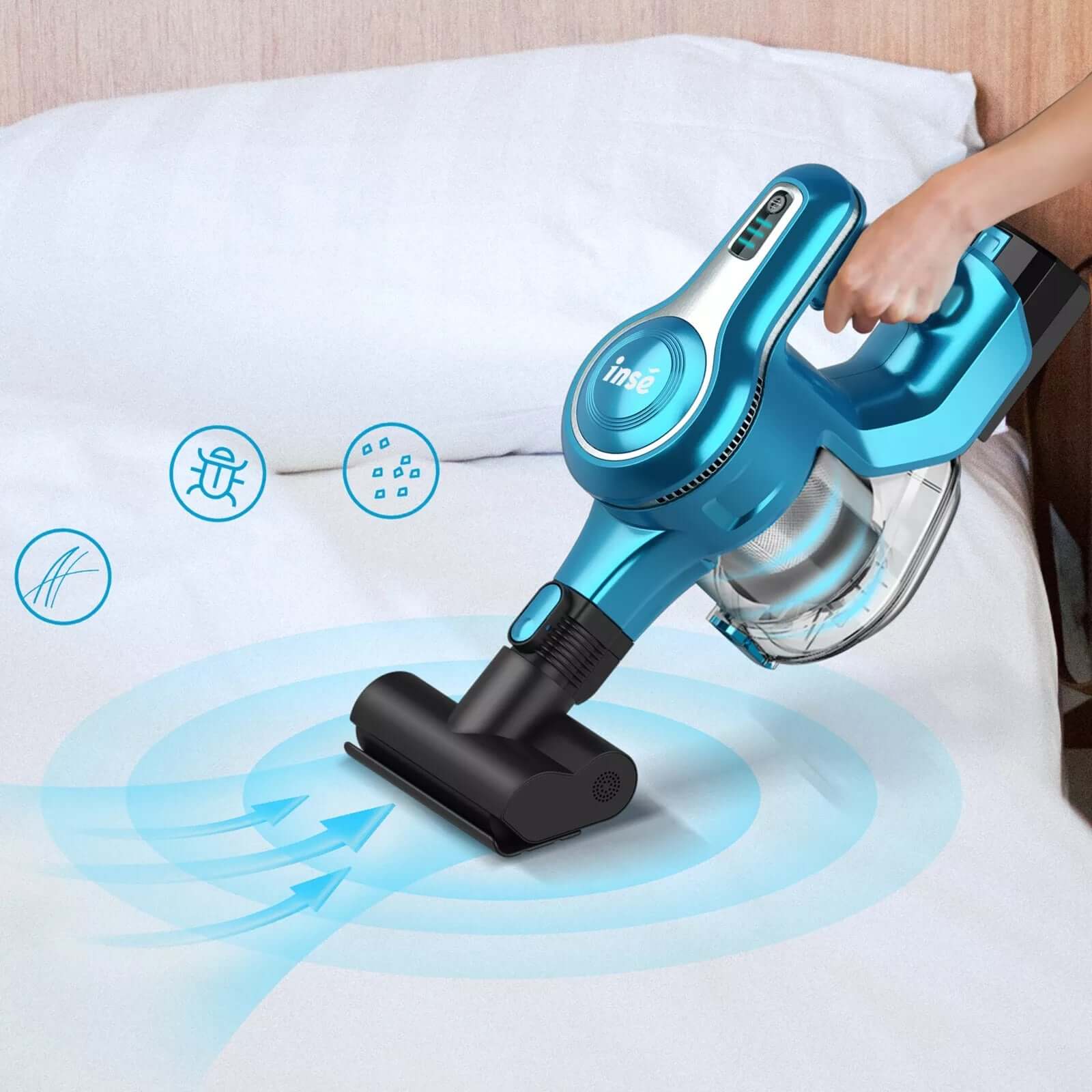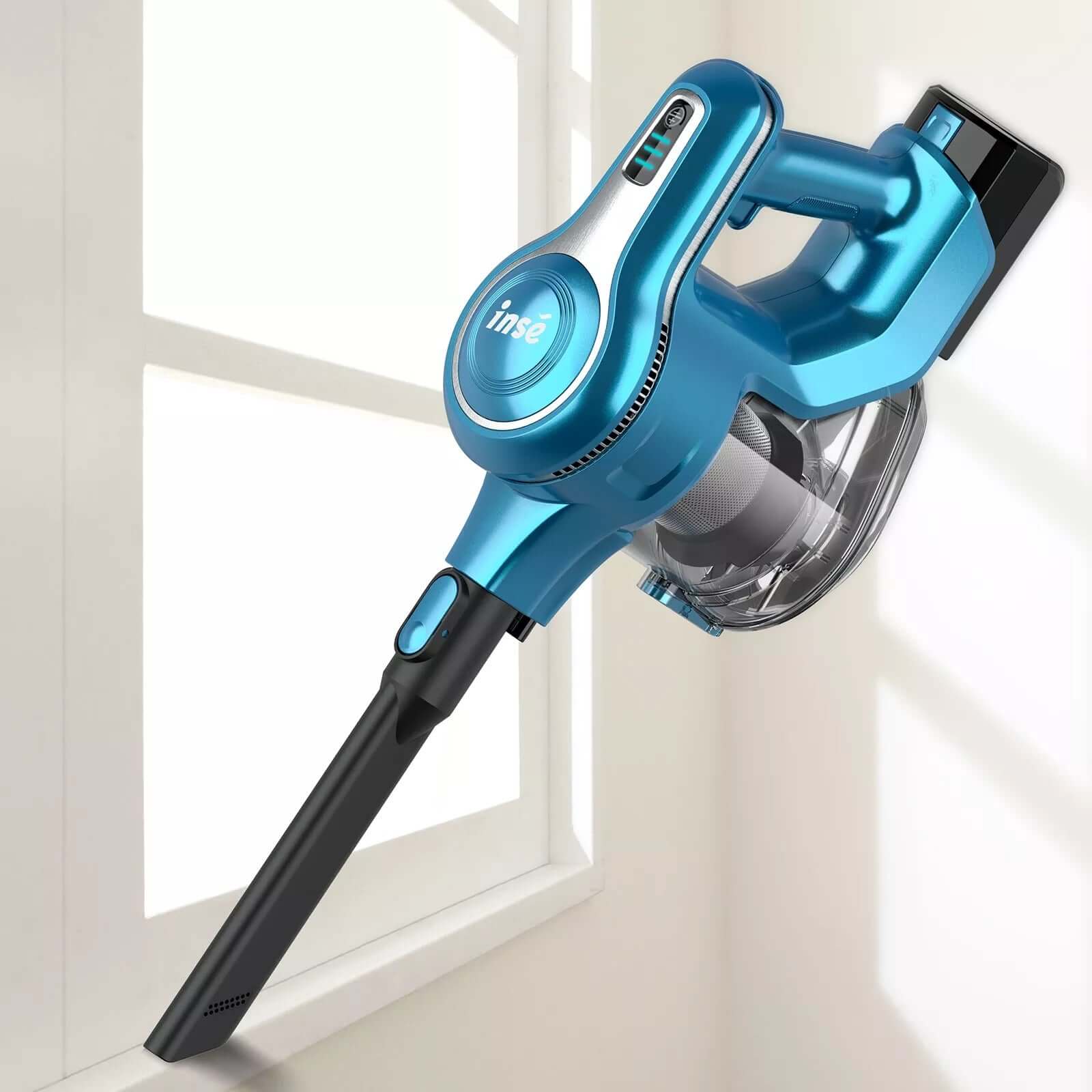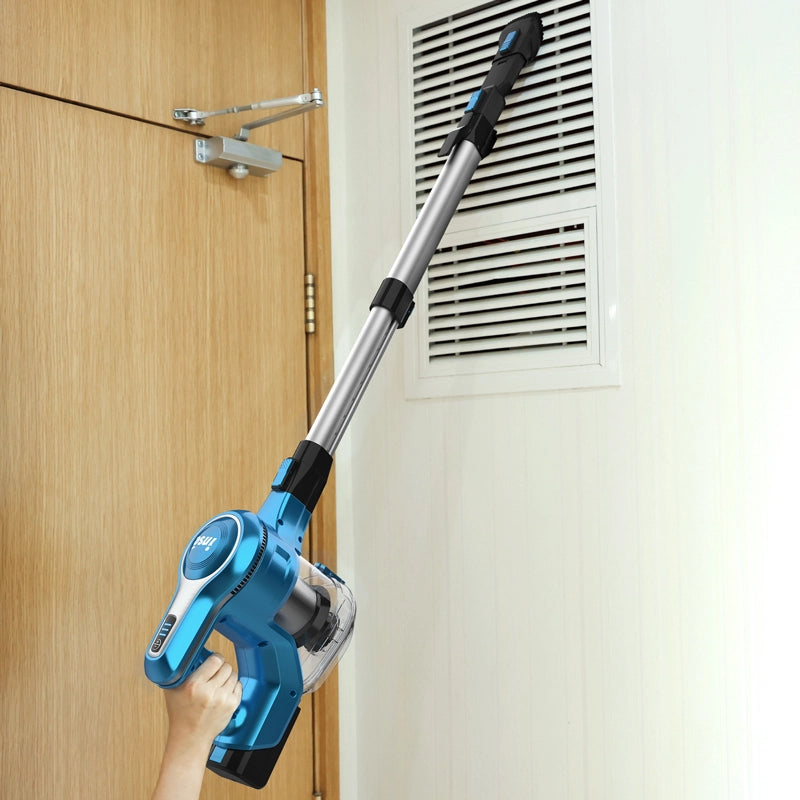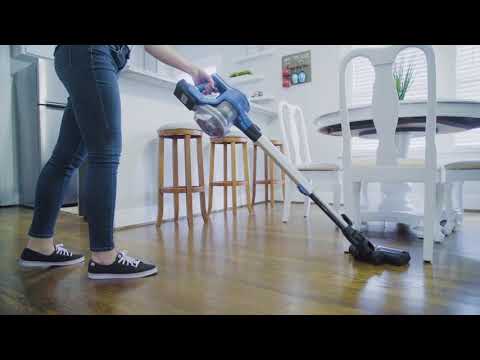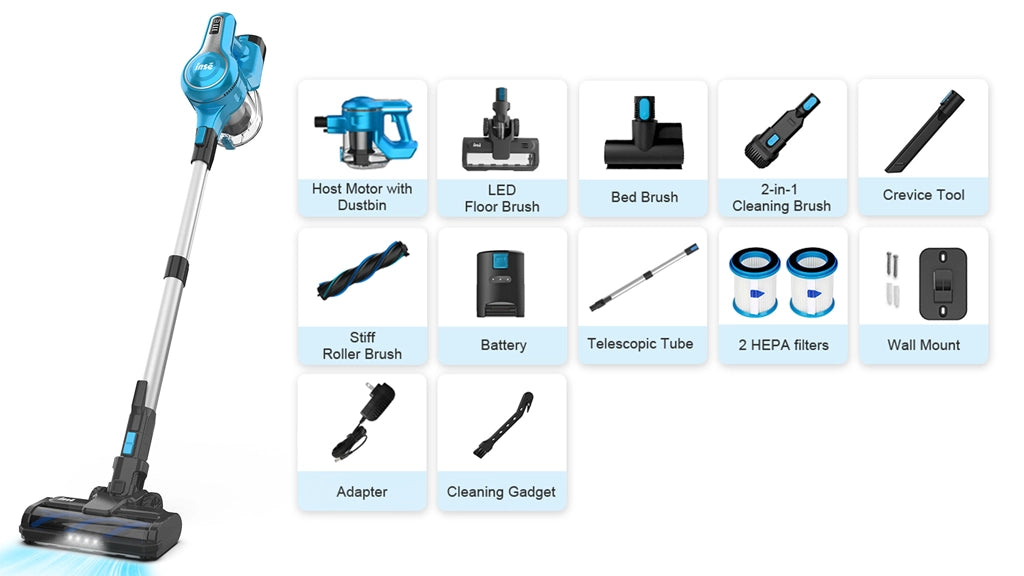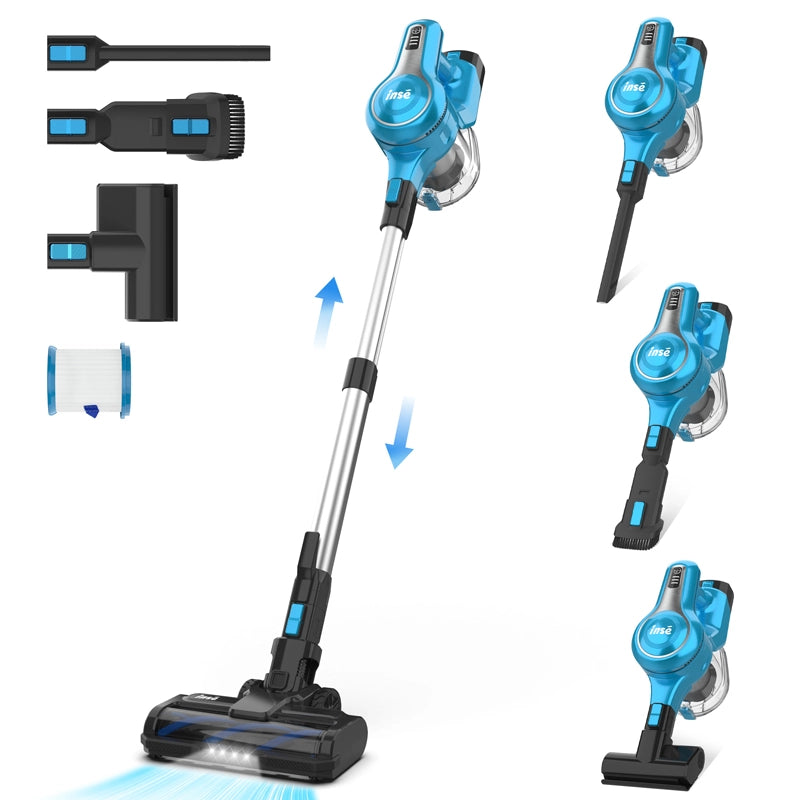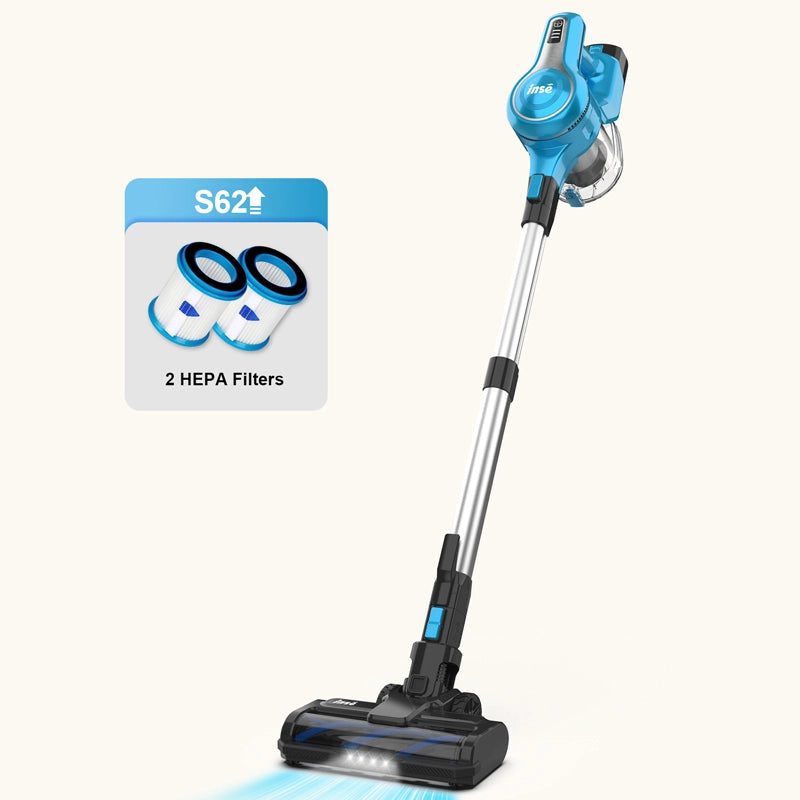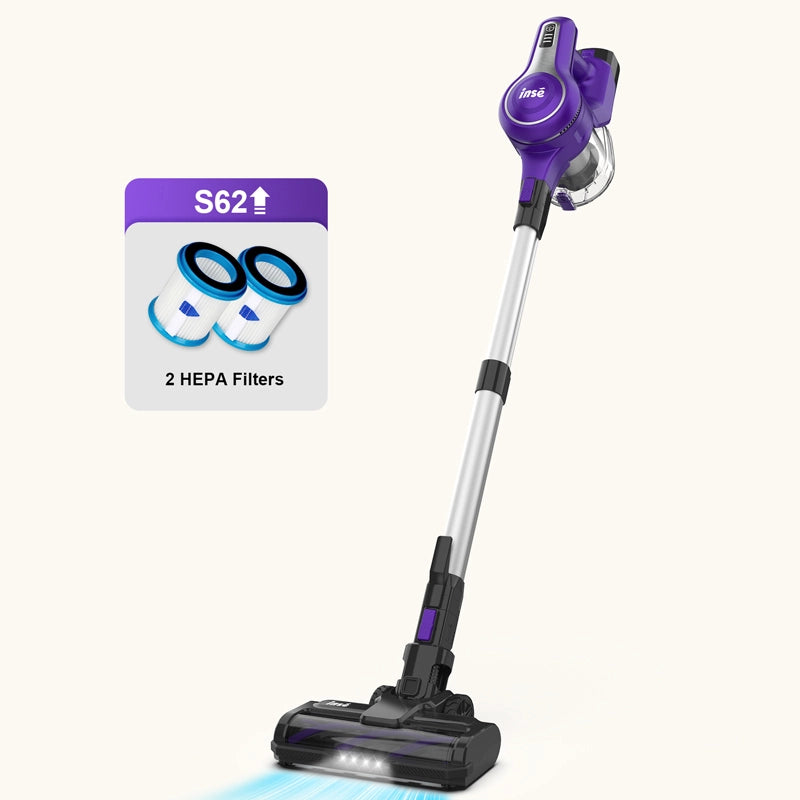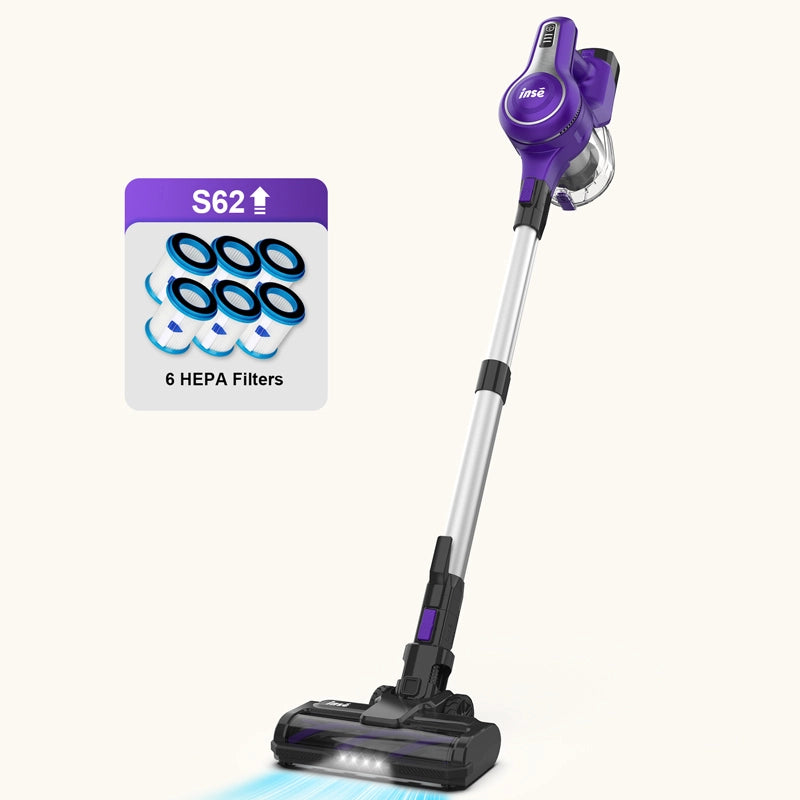 Why should I replace the filter regularly?
Maintaining the cleanliness of your vacuum cleaner's filter is crucial to ensure optimal suction power. Over time, if the filter gets clogged with dust and debris, it can severely impact the performance of your vacuum cleaner, leading to little or no suction at all.

To maintain the maximum suction of your vacuum cleaner, we recommend 1) cleaning the filter and stainless steel strainer regularly. 2) For cotton filter pads, wash them with clean water at least once a month and ensure that they are completely dry before putting them back. 3) For HEPA filters, use a cleaning tool to brush away the dirt, and DO NOT use water to wash them.

To ensure the best performance of your vacuum cleaner, we also recommend 4) exchanging the filter every 1-3 months, depending on your usage frequency. Before using the vacuum, make sure that the filter has been placed inside the dust box. Failure to do so may result in debris entering the host directly, causing damage to the motor.

If your vacuum cleaner has a pre-filter (gauze) with a blue arrow that wraps around the HEPA filter, do not remove it. The pre-filter is helpful in capturing more dust and can be washed in cool water."

By making these changes, the passage now reads more clearly and concisely, with specific instructions on how to maintain the filter and maximize the suction power of your vacuum cleaner.
Description

👉With a soft roller brush and a stiff roller brush, the INSE S62 cordless suction vacuum could deal with all types of hard floors, low-pile carpets, and medium-pile carpets.

👉The brushless DC motor provides 28 Kpa strong suction, builds a vacuum for allergies, tackles daily waste easily, and keeps it clean and tidy.

👉Multifunction feature is achieved with the help of 4 accessories, also you can have clear eyesight when vacuuming in the dark because of the LED lights in the forehead of the brush head.

👉45 min maximal runtime offers a thorough clean of the whole house or apartment in one charge, reducing the frequency of running back to charge the battery and waiting restlessly. (Run 12-20 min in the high power setting, 30-45 min in the low power setting)

👉Equipped with a unique bed brush, the S62 vacuum cleaner can easily remove the bed bugs, dust, and hair on the bed and give you a fresh and clean environment to sleep in, you won't feel itchy when sleeping anymore if vacuuming regularly.

👉A 5-stage cyclone filtration system could better keep the waste inside the bin, separate the dust and dirt from the air, and release fresh air out, a bonus for allergies.

👉The INSE S62 cordless stick vacuum is the new version of INSE S6T, which updates the filtration to a higher level - HEPA filter that can remove 99,97% of pollen, dust, animal scales, and other particles. 
Specification

Powerful Motor: 250W

Battery: 2500mAh

Suction Power: 28Kpa

Lightweight Body: 3.31lbs

Dusbin Capacity: 1.2L

Charging Time: 5.5h
Maintenence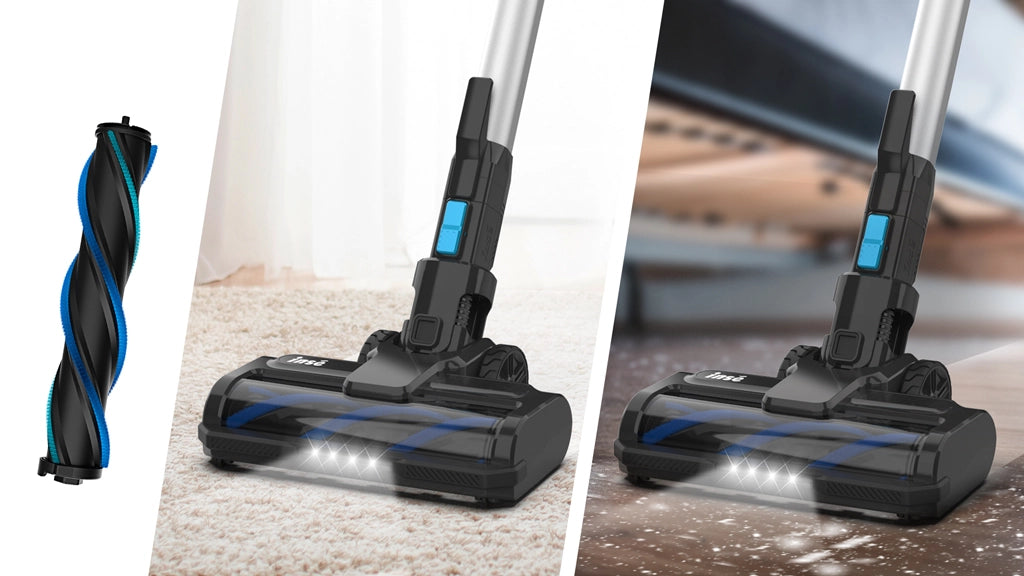 Exclusive Roller Brush
S62 cordless vacuum could be operated as a vacuum for hardwood floors and a vacuum cleaner for carpet. Along with the bigger motorized brush head, it has soft& stiff roller brushes for hardwood floors and carpets. It not only helps pick up more debris and gives a polished look into hard floors, but also clean the top or surface of the carpet fibers and also clean down to the bottom of the carpet fibers.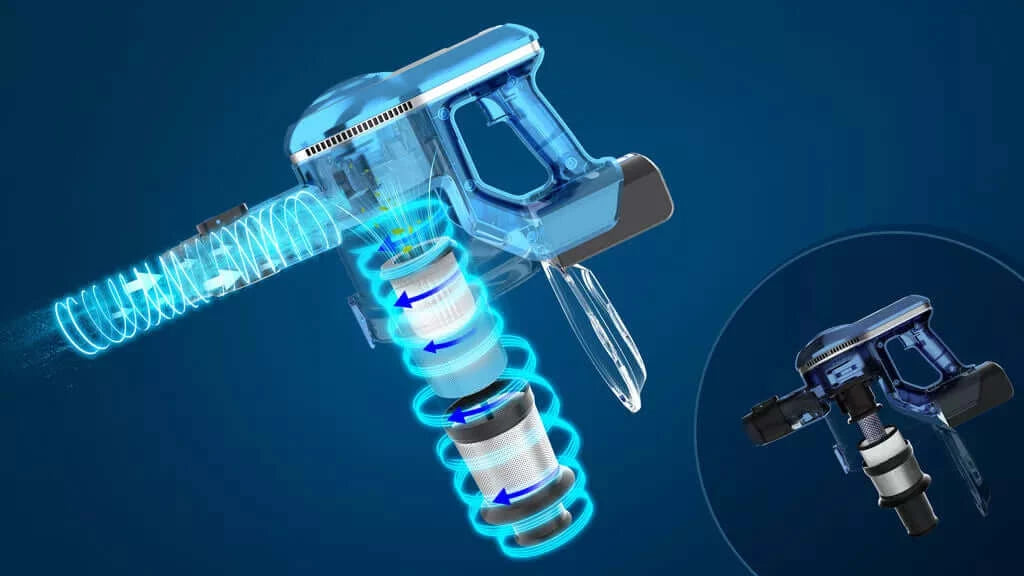 Upgraded HEPA Filtration
The brushless DC motor of this suction vacuum offers ultra-strong suction to clean visible debris and non-visible fine debris which is not only being picked up but also contained within the vacuum with longer run-time without sacrificing power. Thanks to its upgraded HEPA filtration system, it boosts the original power and helps reduce suction loss, and could maintain better and more stable performance. Switching from low power setting to high power setting, tackle with various types of household waste.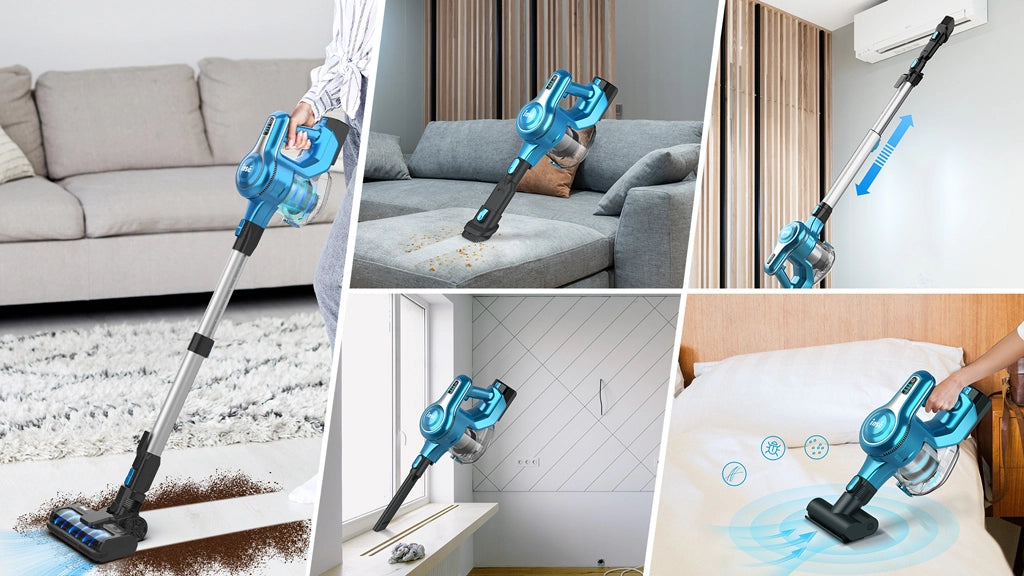 Fit Any Scenarios
Unlike any other standard vacuum, this multi-surface vacuum cleaner is uniquely designed to be capable of tackling tile, laminate, wood, area rugs, upholstery, and carpet well. Combine a mixture of adaptability and 4 right attachments, they work together to clean all types of surfaces with LED lights in the head of the head brush. You could switch it between handheld vacuum from stick vacuum easily to meet more cleaning needs.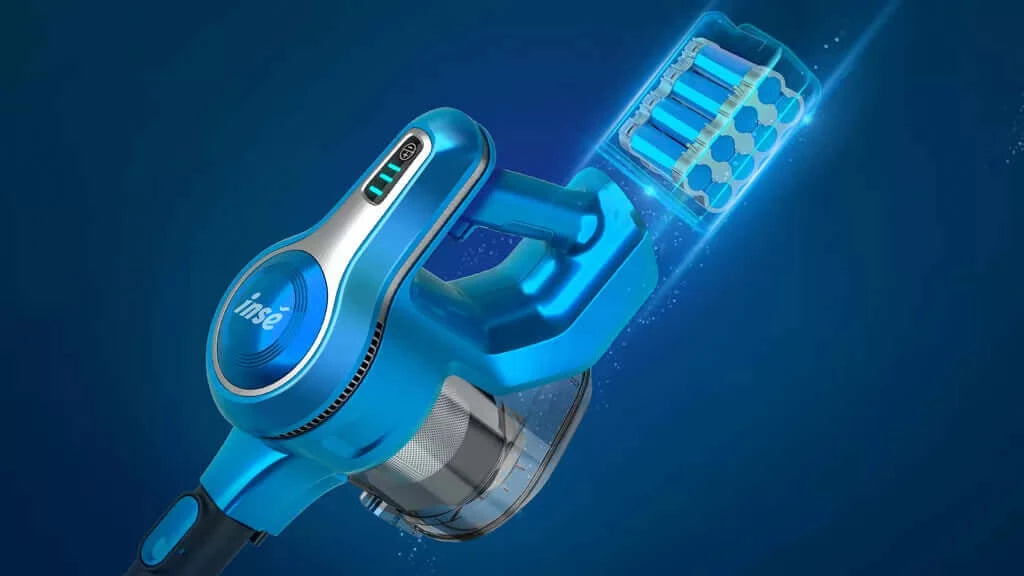 Powerful Motor&Battery
Removable and rechargeable vacuums are widely known by people, this S62 cordless vacuum that is equipped with a 2500 mAH large capacity battery is even more remarkable. Its battery supplies longer-lasting runtime and steady performance which makes the vacuuming chore convenient, fast and thorough. It could last for a maximum of 45 mins in the low power setting, 15-20 mins in the high power setting of maximal suction.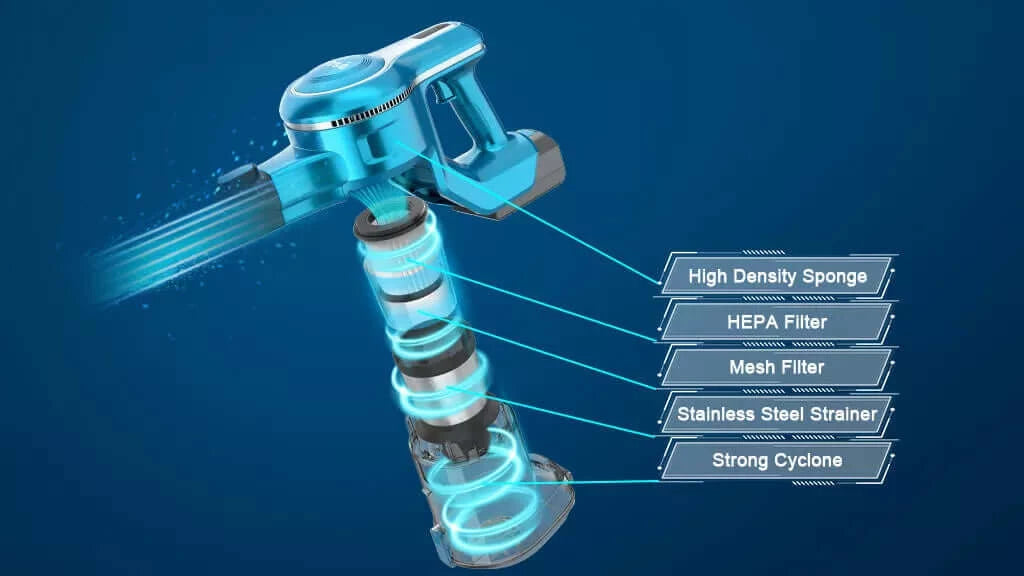 Updated HEPA Filtration
The 5-stage cyclone filtration system with a washable metal filter mesh and a HEPA filter help block 99.97% of dust and debris and release fresh air. No matter before or after vacuuming, it is super easy to finish the chore. Creating a clean and cozy living environment and guaranteeing families' health is never a problem. 
Friendly for Asthmatic

What sets this vacuum apart is the fact that this dust vacuum cleaner features a sealed air system that helps trap allergens inside the vacuum. 

Clean Low&Medium Pile Rugs

If you are having trouble cleaning the low/medium pile carpet, this carpet vacuum cleaner is what you need.

1.2L Large Dustbox

This cordless stick vacuum has one of the biggest 1.2L dustbin sizes in the cordless vacuum market, just after Dyson V11 Outsize.
Easy Storage

Two methods to store the stick vacuum, it could self stand or just hang on the wall. 

One Press Empty

You can still have a relaxing mood after vacuuming. Only one press on the release button, get the debris and all the troubles out.

Keep Strong Suction

The HEPA filter is unwashable but could be cleaned using the cleaning gadget, which can maintain the suction and release fresh air.
super suction
This is a great little vacuum. perfect and does a great job on carpet, tile, and hard wood floor.
Great design and good suction
I like its suction and it is easy to use. But not good for picking up thick pet hair.
Love This Vac!
It is a gift from my sister and I love this! I use it everyday and it def saves much time!
Good for my apartment
It is good for my small apartment, could clean the whole house in one charge, works great on my hardwood floor. Great attachment.
Hope it works on thick carpets.
I have mostly hardwood floor thank god it works great on these floors but not that good on carpets will update